Audi doesn't make an RS5 Cabriolet yet, so ABT filled the gap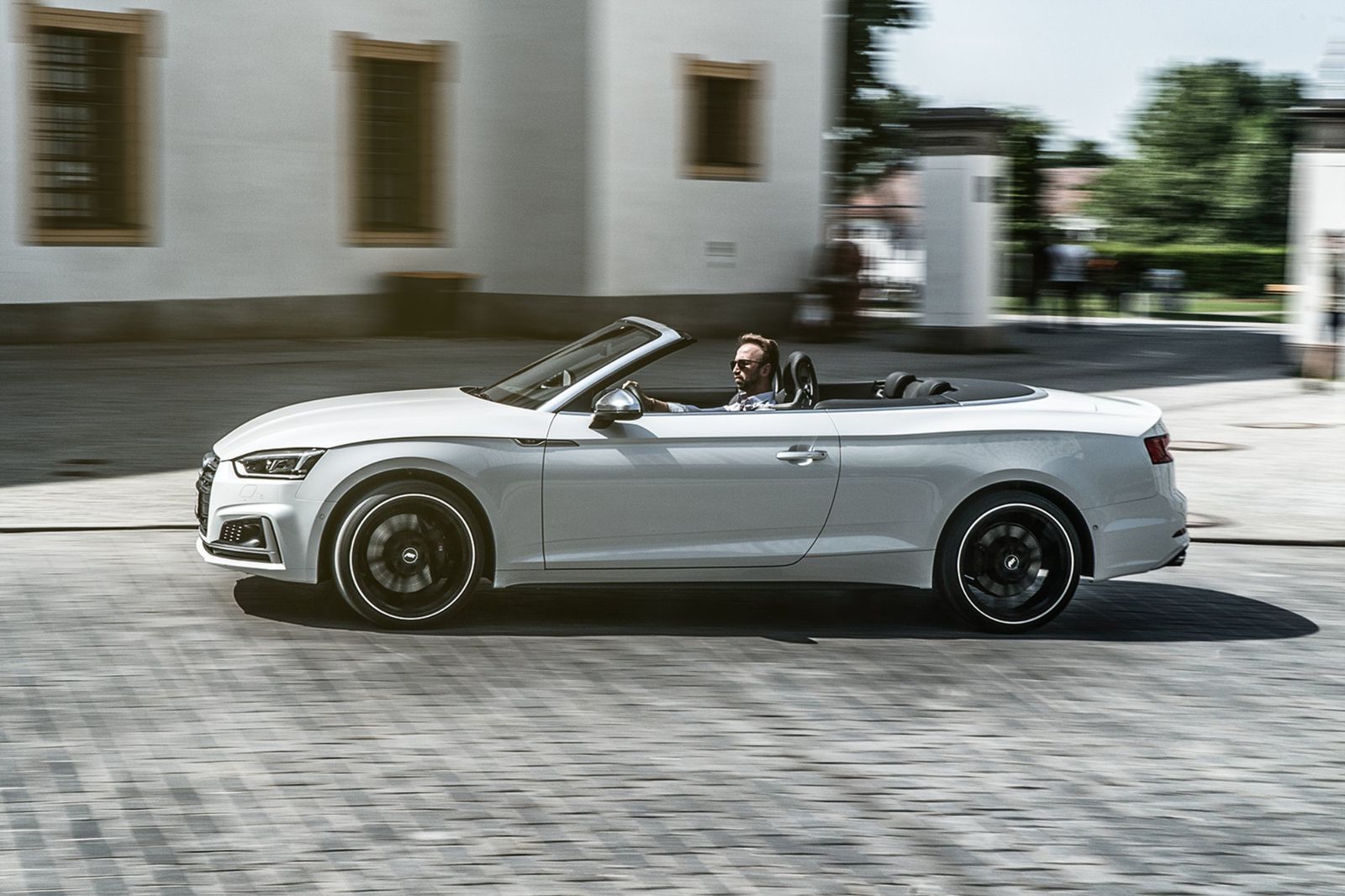 With 354 hp and 500 Nm of torque from a turbocharged 3.0-liter V6 gasoline engine, the Audi S5 Cabriolet is what most people call a fast convertible.
Not the folks from ABT Sportsline, though, who thought more power had to be squeezed from the six-cylinder engine.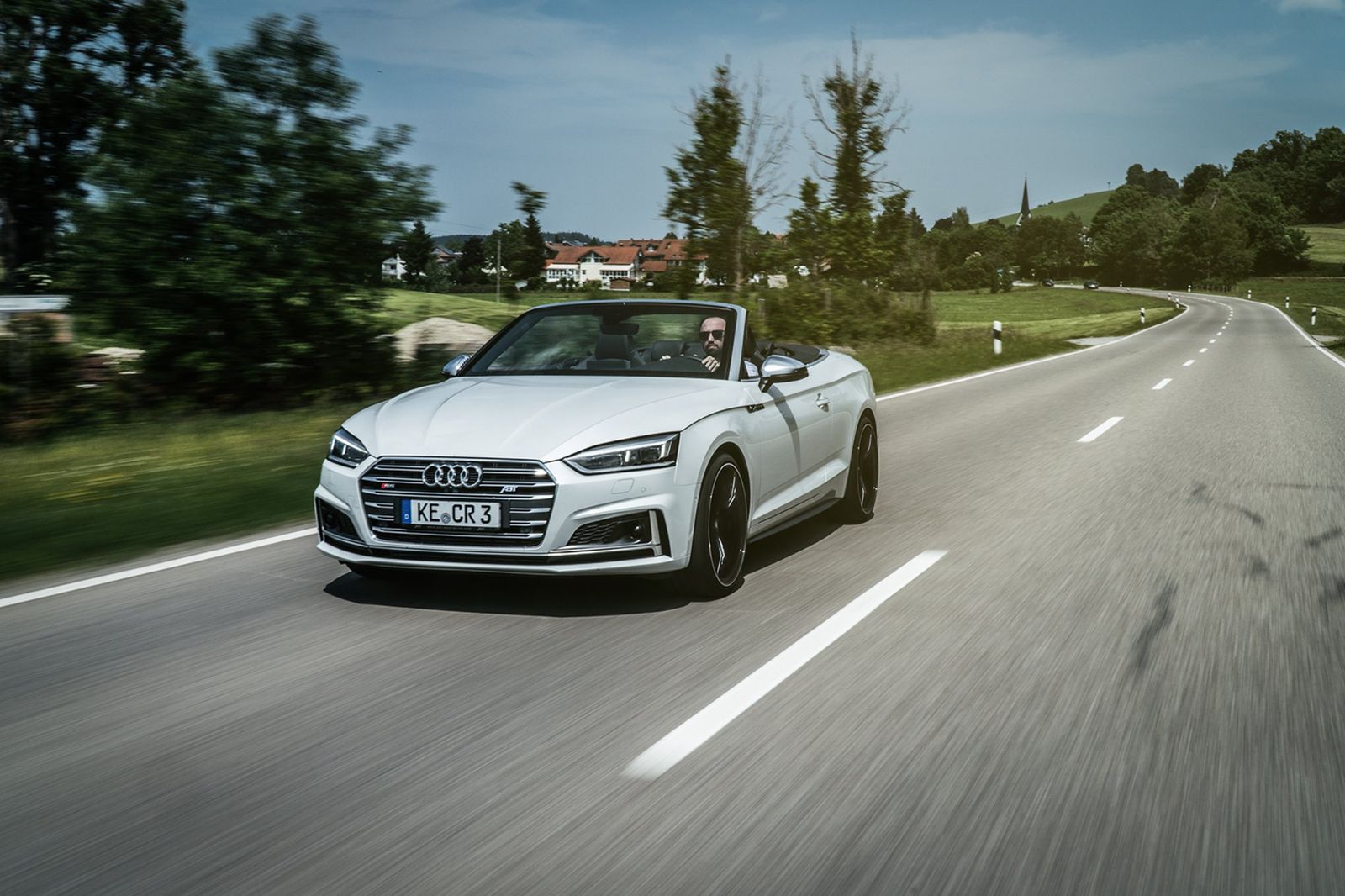 That's how the ABT Power "New Generation" performance kit came to life, bringing with it a 20-percent power boost for the S5's engine for a total of 425 hp. Torque has increased as well, to 550 Nm, bringing the S5 Cabriolet very close to the Audi RS5, which is currently only available as a coupe.
As a reminder, the Audi RS5 Coupé features a twin-turbo 2.9-liter V6 that makes 450 hp and 600 Nm of torque.
To celebrate the performance upgrade, ABT also fits the S5 Cabriolet with a series of styling tweaks, including four different alloy wheels with sizes of 19 and 20 inches, shod with either Dunlop or Continental tires. Integrated entrance lights which project the ABT logo onto the ground via LEDs are also available.
Nothing has changed when it comes to aerodynamics, but ABT's specialists are currently working on an aero kit that's said to make the S5 Cabriolet look even sleeker.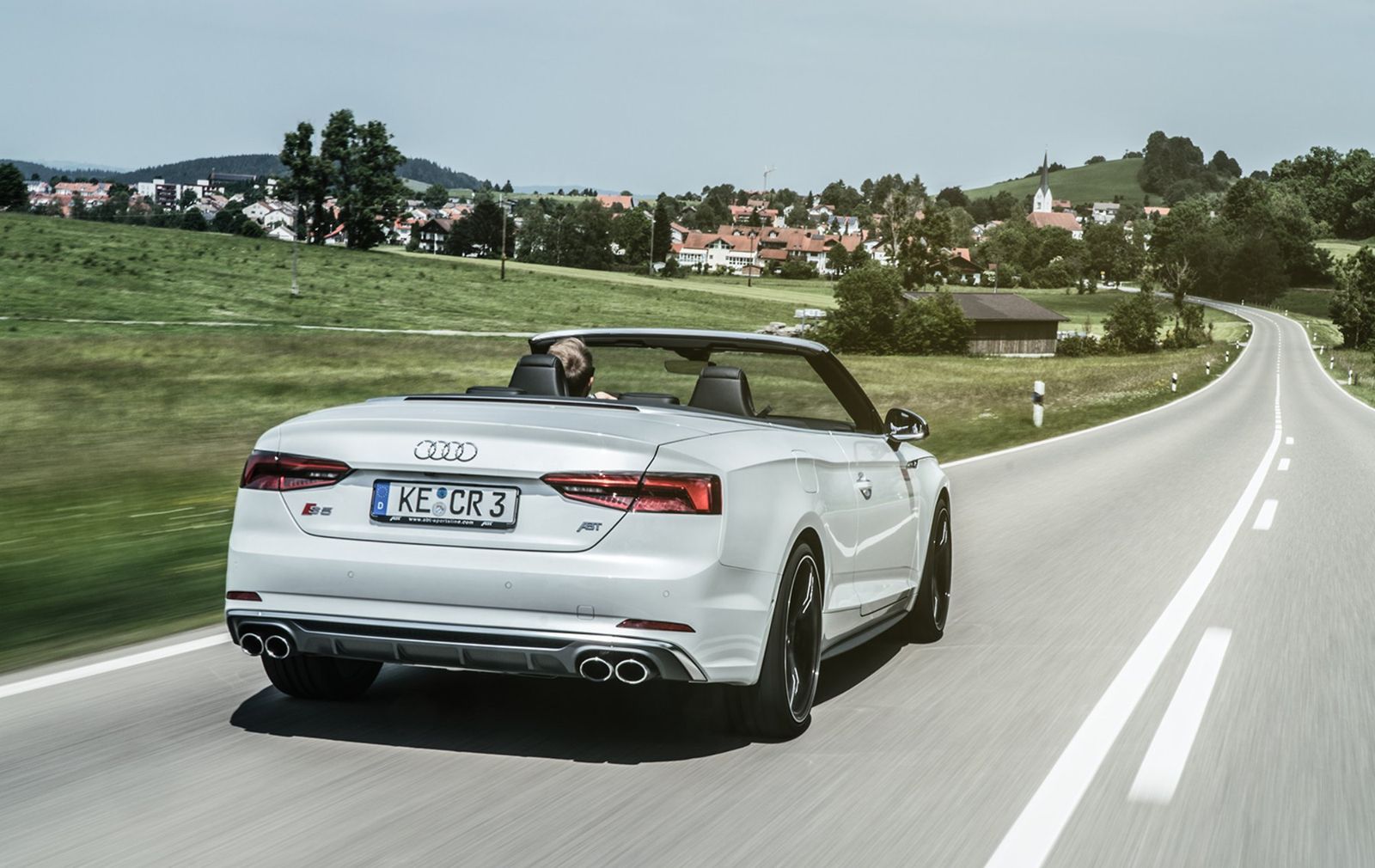 Inside, changes are restricted to a set of exclusive floor mats, but ABT Individual is "able to fulfill almost any special request" for customers who want more personalization