ABT-tuned VW T-Roc unveiled with 228 hp and 360 Nm
Courtesy of something called ABT Engine Control unit
The T-Roc is VW's smallest SUV (for now), but that doesn't mean it can't pack a punch. While the automaker offers it with up to 190 horsepower from a turbocharged 2.0-liter four-cylinder gasoline engine, ABT Sportsline ups the ante by squeezing more power from the same unit.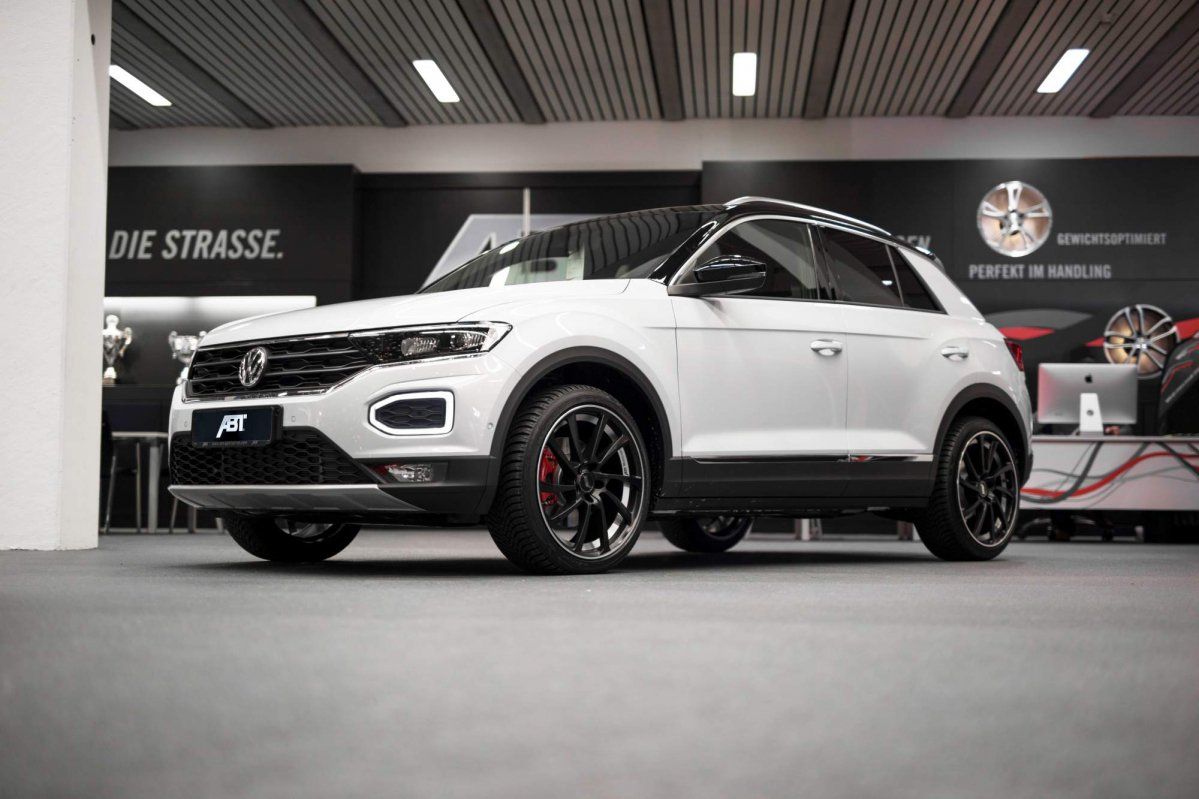 Courtesy of the ABT Engine Control (AEC) unit, the German tuner unleashes 20 percent more power from the engine, taking it to 228 hp. Peak torque also increases from 320 Nm to 360 Nm, and it's delivered to all four wheels via the standard 4Motion all-wheel-drive system.
The power and torque upgrade should have an impact on the T-Roc's performance, but ABT doesn't reveal any specs. As a reminder, the standard T-Roc 2.0 TSI 4Motion covers the 0 to 100 km/h sprint in 7.2 seconds and reaches a top speed of 216 km.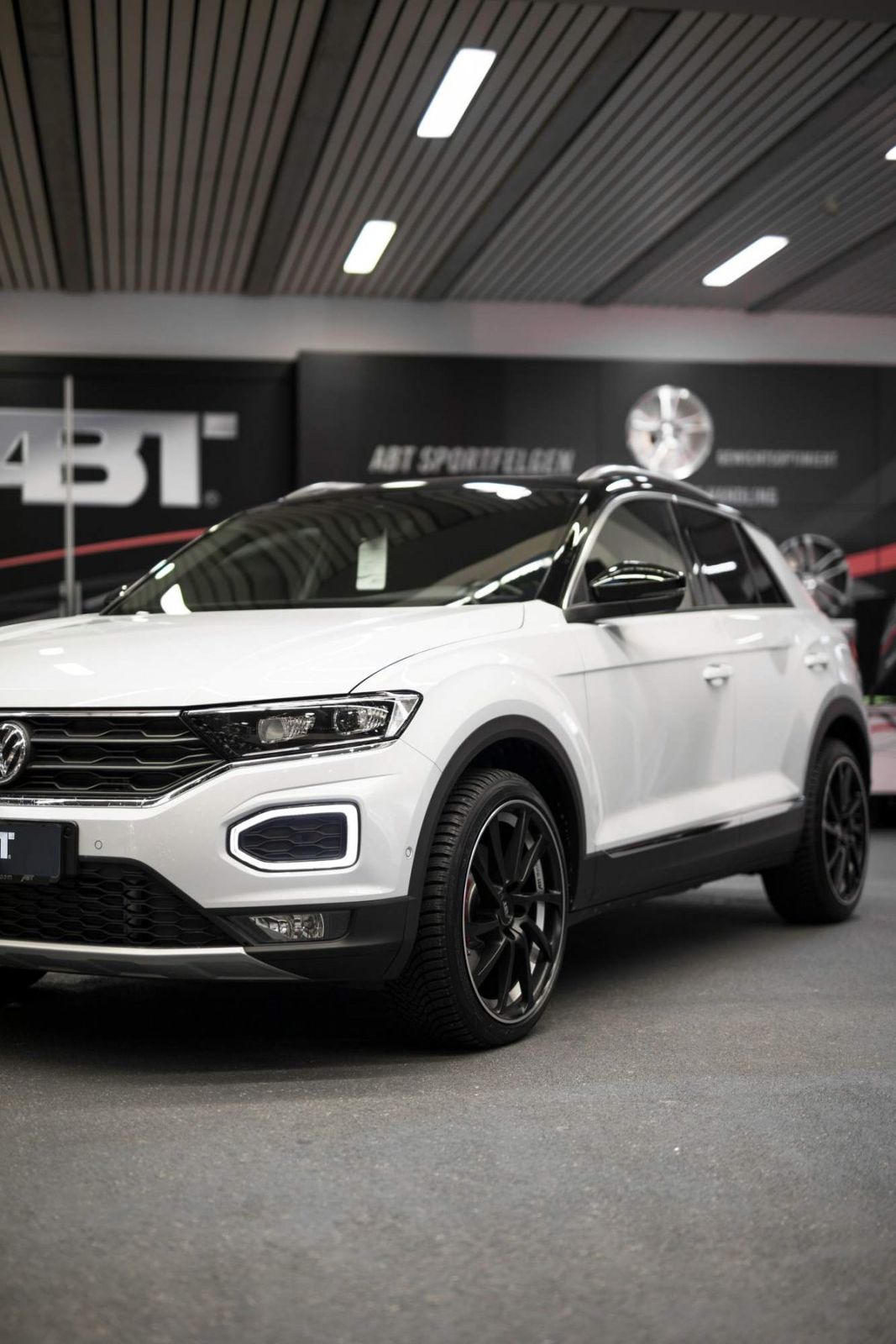 The aftermarket company does more than just boost the engine's output, however. The ABT Suspension Springs give the compact SUV sharper handling characteristics by lowering the front suspension by 35 mm and the rear suspension by 40 mm. Obviously, the T-Roc will be slightly less capable off-road because of the lower ground clearance, but it's not like owners take it off the beaten track that often anyway.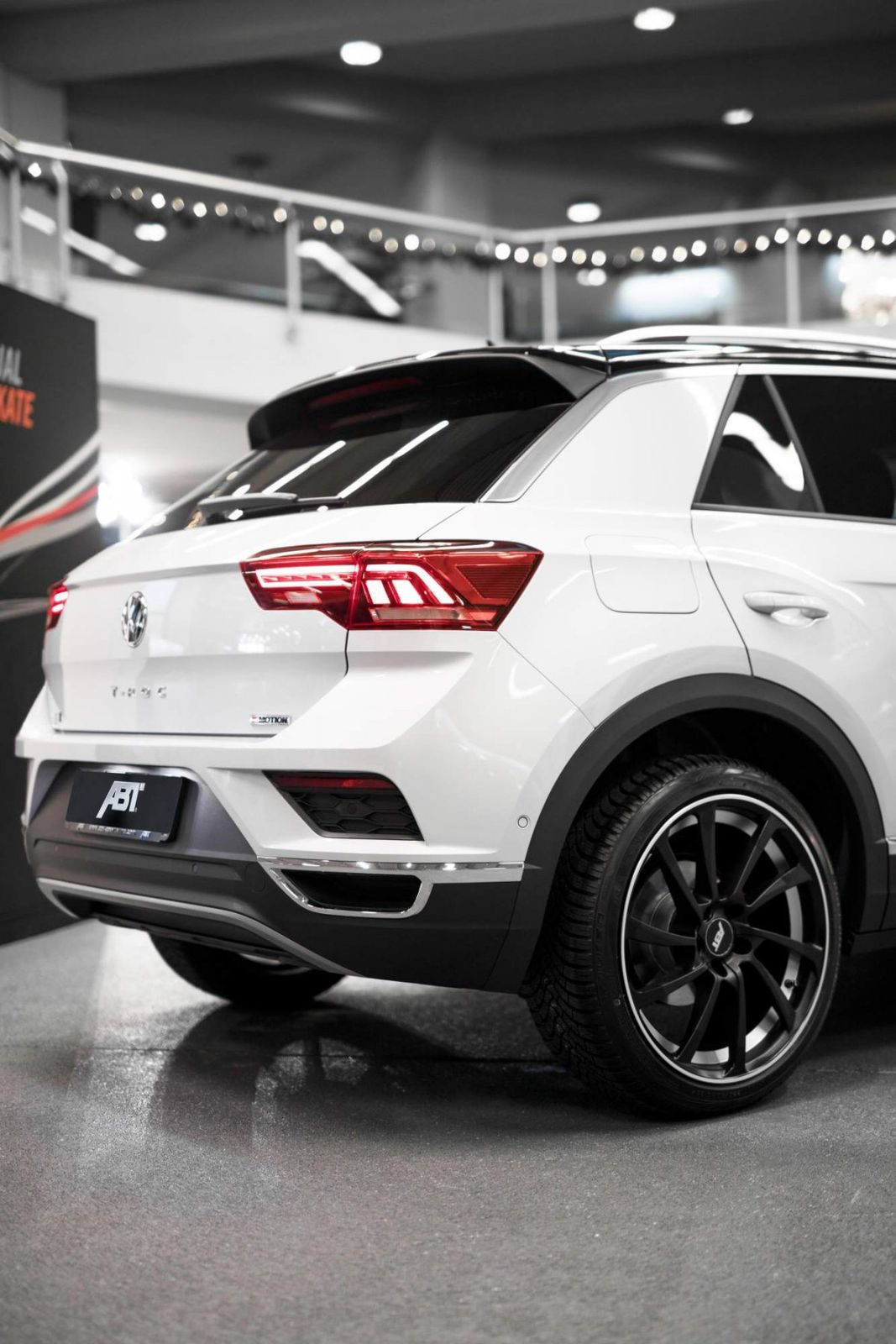 The photos also reveal some styling upgrades as well, including three new alloy wheel designs ranging between 18 and 20 inches: the DR, FR, and ER-C models.
READ MORE: VW T-Roc R-Line looks sportier but doesn't pack added punch