The tuning program for BMW M's smallest model includes more goodies, though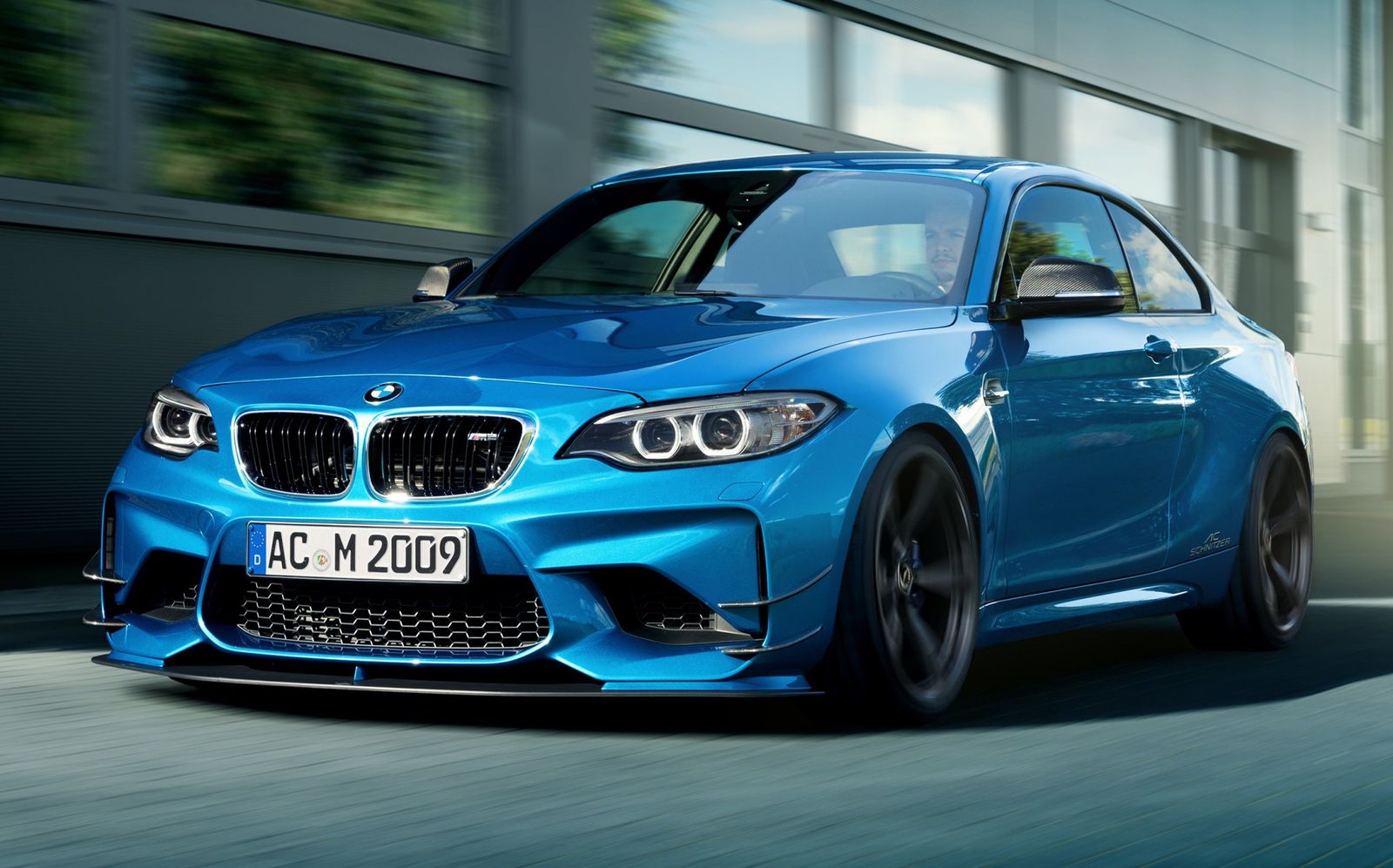 There's a thin line between the BMW M2 Coupé and the M4 Coupé. Some suspect BMW M deliberately made the M2 less powerful and capable that it could have been so that it didn't steal sales from its bigger sibling.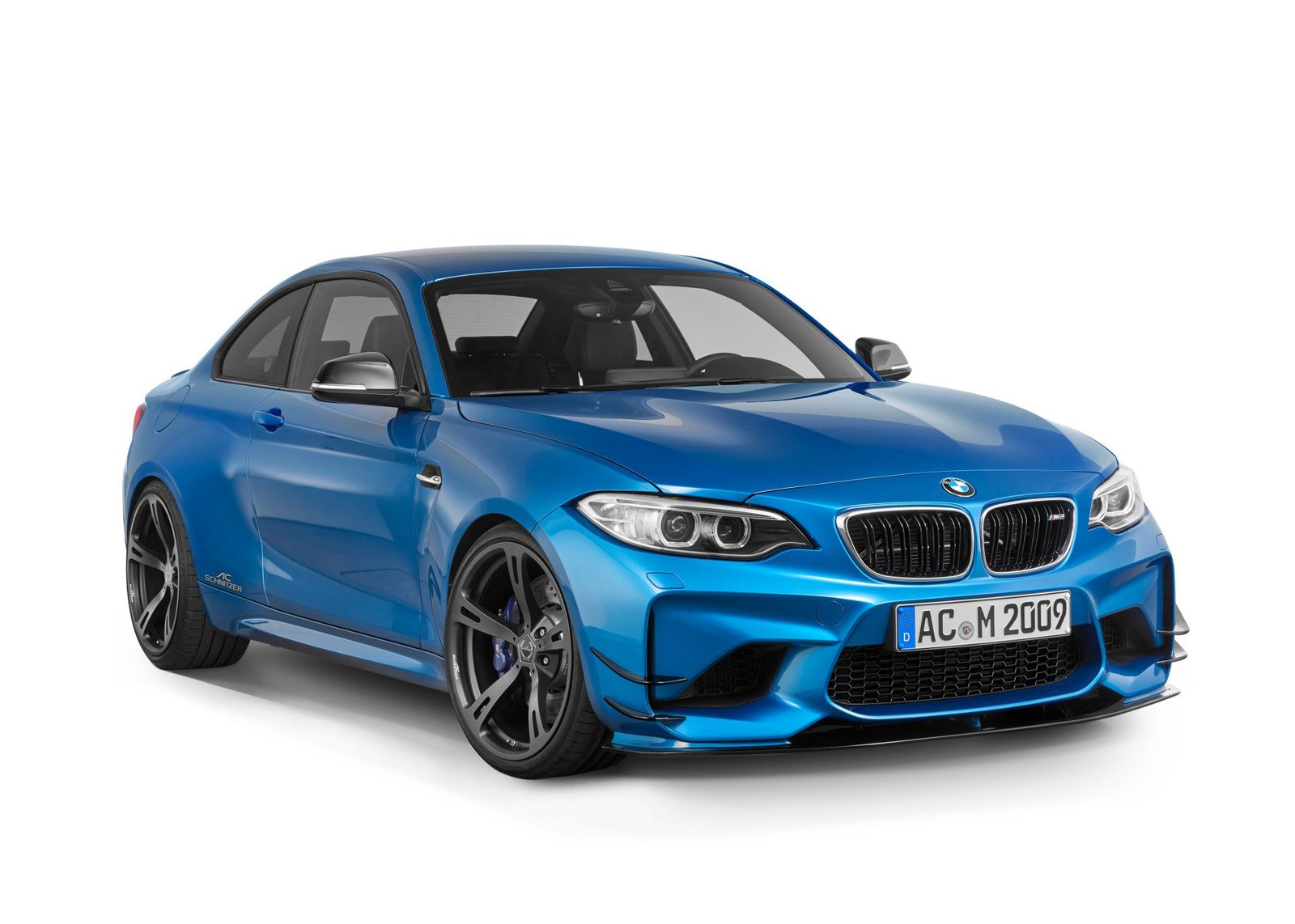 Fortunately for them, AC Schnitzer can fix that with a complete tuning program for the M2 that should make it eat M4s for breakfast. The Aachen-based aftermarket specialist gives the M2 more power, a custom height-adjustable suspension kit, a new exhaust system with silencer, lightweight body parts, and interior design accents.
The highlight is the increase in power from 370 PS (365 hp) to 420 PS (414 hp), which should make the M2 accelerate quicker than the stock version and possibly than the M4 as well. Unfortunately, no performance figures have been released yet.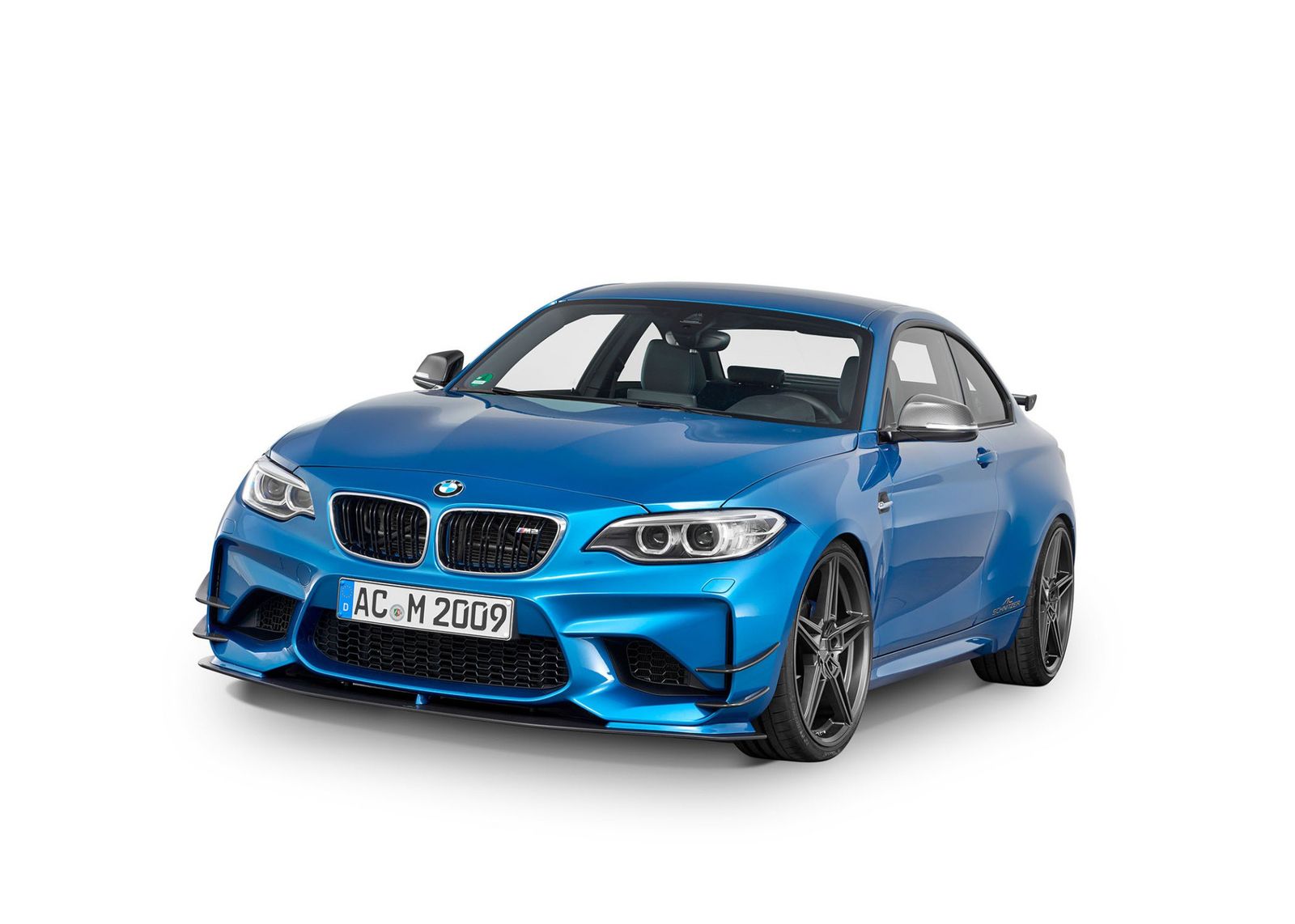 To improve handling AC Schnitzer offers in-house RS coilovers that are fully height-adjustable as well as a suspension spring kit that lowers ride height by 25-30 mm at the front and 15-20 mm at the rear.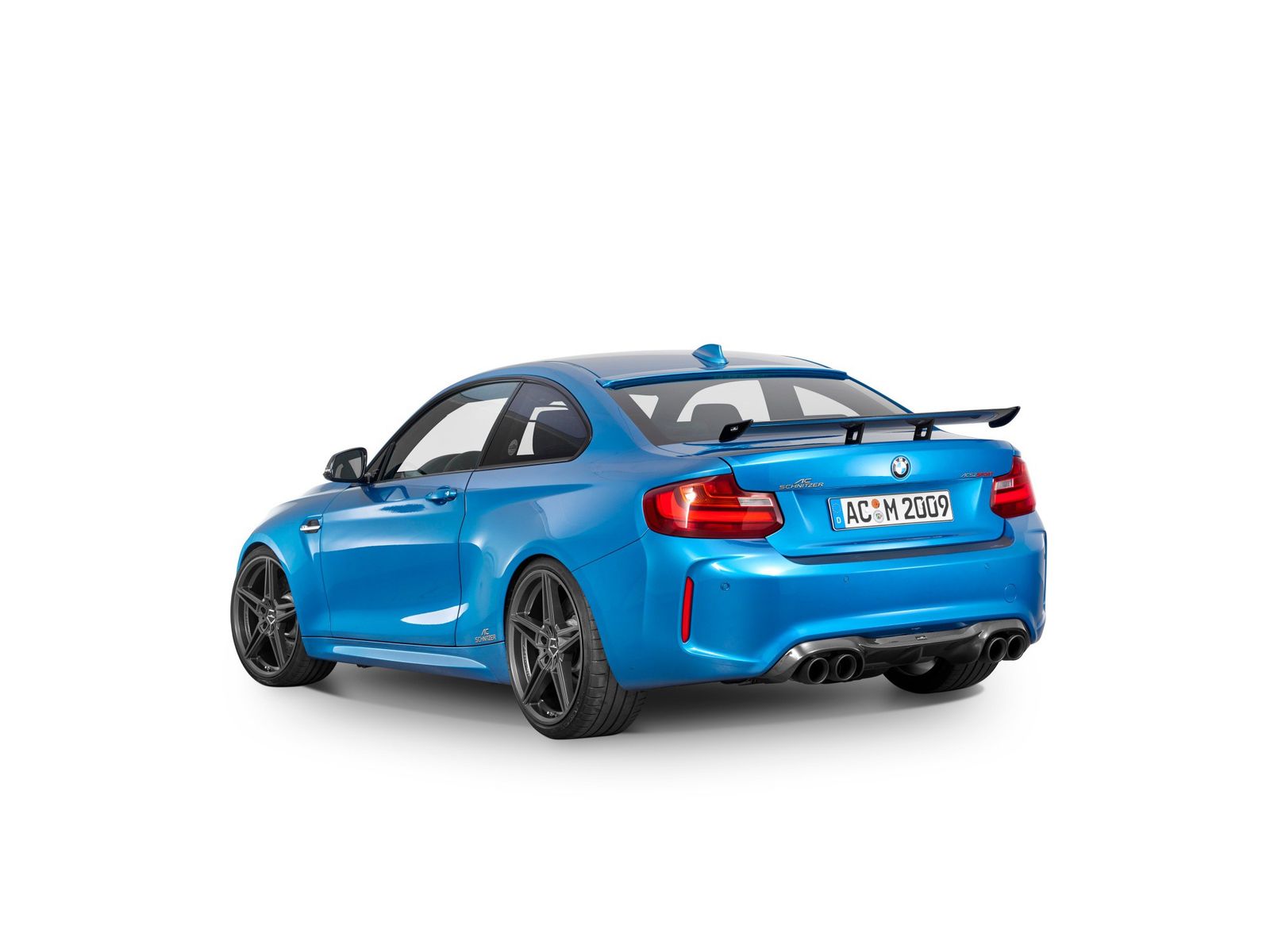 The custom 19- and 20-inch wheels are also developed in-house by AC Schnitzer, with models including AC1 rims or AC1 forged alloys in BiColor or matt anthracite, and Type VIII and Type V (BiColor or anthracite) forged alloys. The tuner has some vitamins for the M2's exhaust as well: a silencer with valve control, complete with two Sport or Sport black tailpipes.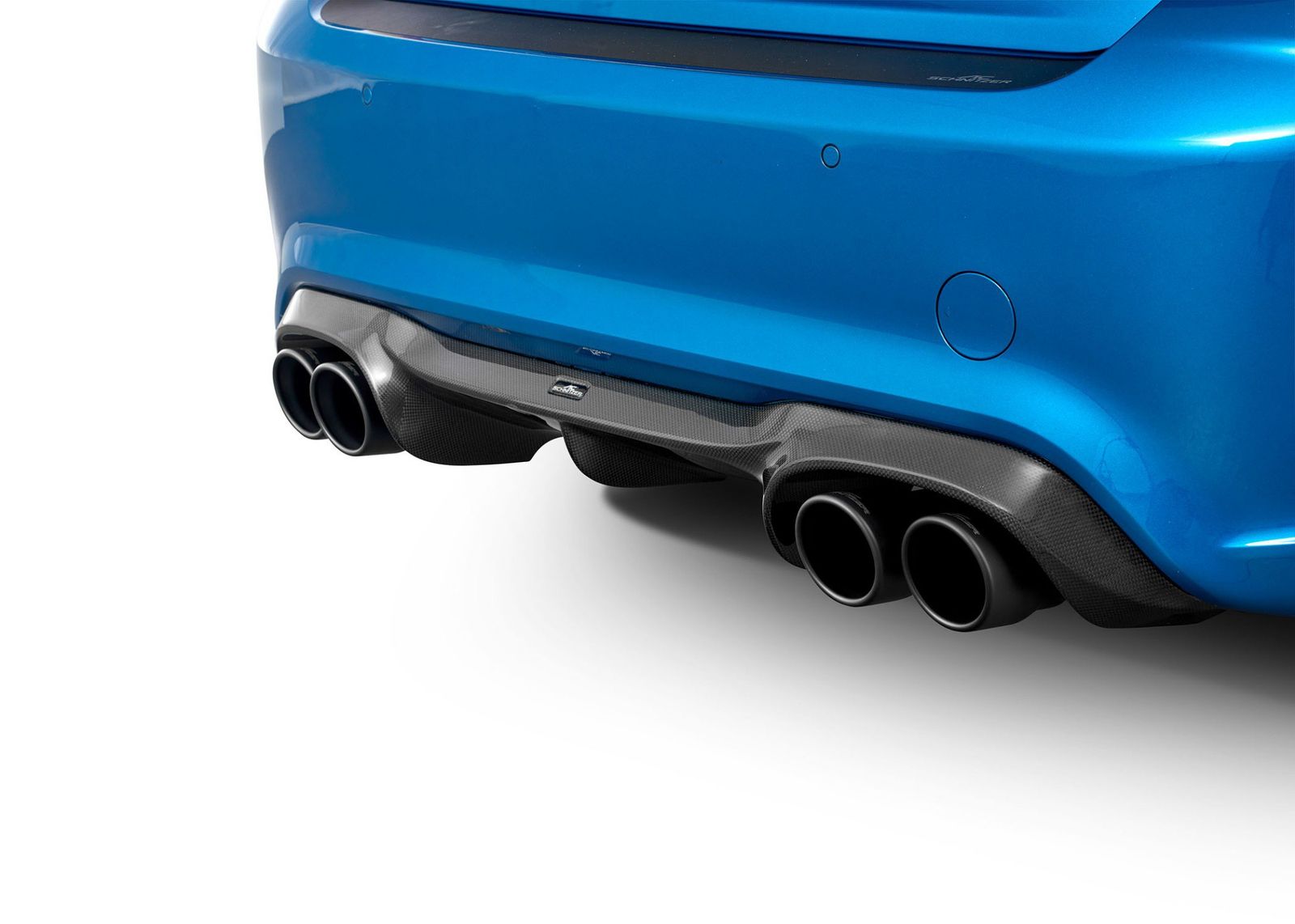 Finally, AC Schnitzer's range of carbon parts makes the M2 Coupé look more like a race car while also improving aerodynamics and making it lighter. These parts include the front side wings, Racing rear wing, rear diffuser, mirror covers, front splitter, and roof spoiler.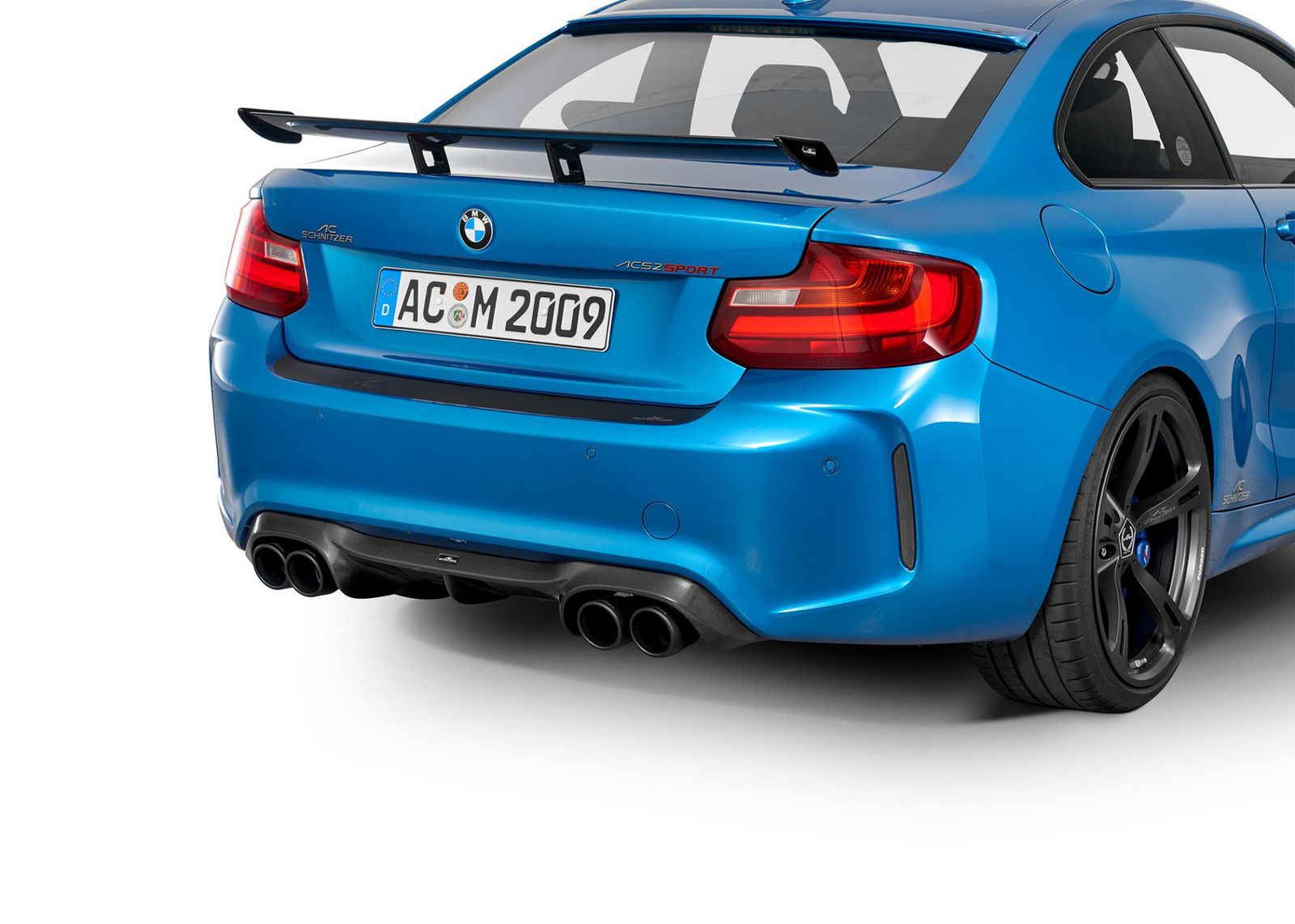 Modifications for the cabin are subtle and include an aluminum pedal set and foot rest, silver or black keyholder and handbrake handle, an aluminum cover for the iDrive Controller, and velours floor mats.