Accurately-rendered Lamborghini Urus shows up just days before debut
We hope this is the last teaser/rendering before the SUV's official launch
The Lamborghini Urus SUV hype has been reaching new heights in the past few weeks courtesy of a series of teaser videos released by Sant'Agata Bolognese. But pixel manipulators are also doing their part.
Such a digital artist is X-Tomi Design, whom you should know well by now from previous renderings, and one of his most recent work involves the Lamborghini Urus.
It is based on a set of leaked pictures that allegedly disclosed the SSUV's styling cues – SSUV means Super Sport Utility Vehicle, according to Lamborghini – and should you ask for our two cents, it looks pretty much on point.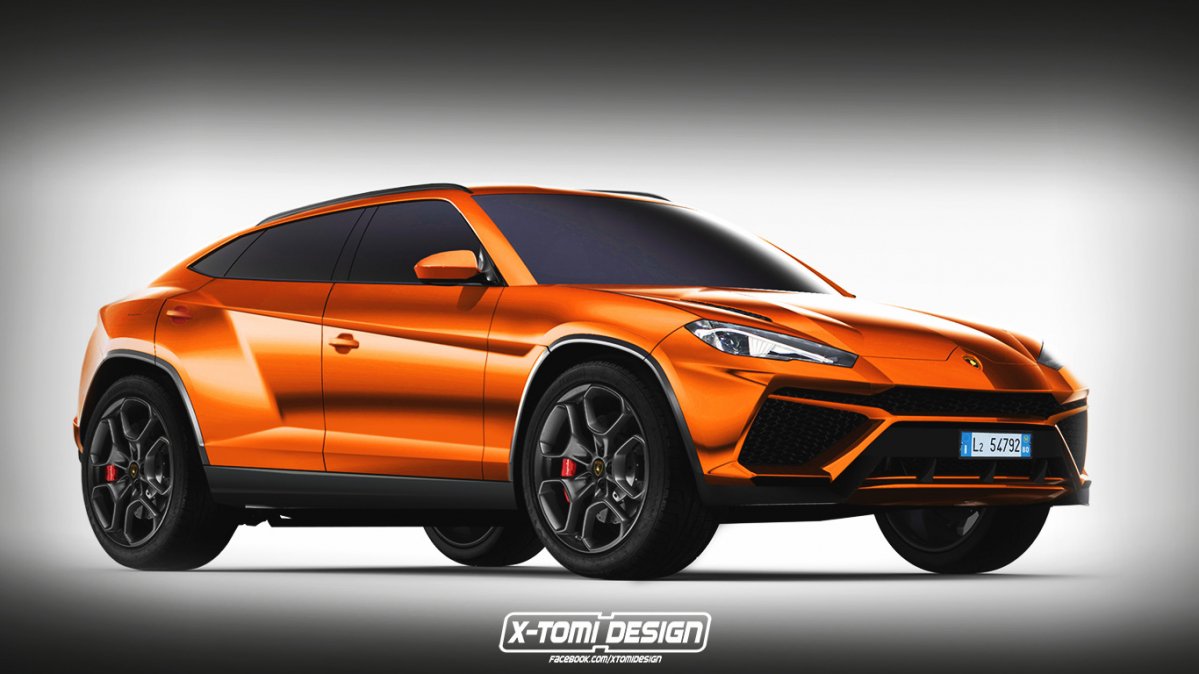 Leaving the appearance territory behind, we also know from previous teasers that Lambo's Urus SUV will feature all-wheel steering and six driving modes – Sabbia (Sand), Strada, Sport, Corsa (Track), Terra (Dirt), and Neve (Sand).
Power comes from a 4-liter V8 sourced from Audi cranking out 650 hp while stopping credentials are provided by massive 17.3-inch brake rotors. The new Lamborghini Urus is scheduled to debut on December 4 at the company's headquarters in Sant'Agata Bolognese.
Here's our material covering everything you need to know about the 2018 Lamborghini Urus.