Acura NSX vs Tesla Model X drag race renders a terrific battle
Electric wunderkind versus symbiotic multi-source setup
Aren't you tired of videos where our beloved, soulful supercars are getting bashed by these electric wunderkinder? The video below, where an Acura NSX hybrid supercar is pitched against Tesla's Model X battery-fed SUV, makes no exception. The Acura is going to lose. But by very, very little.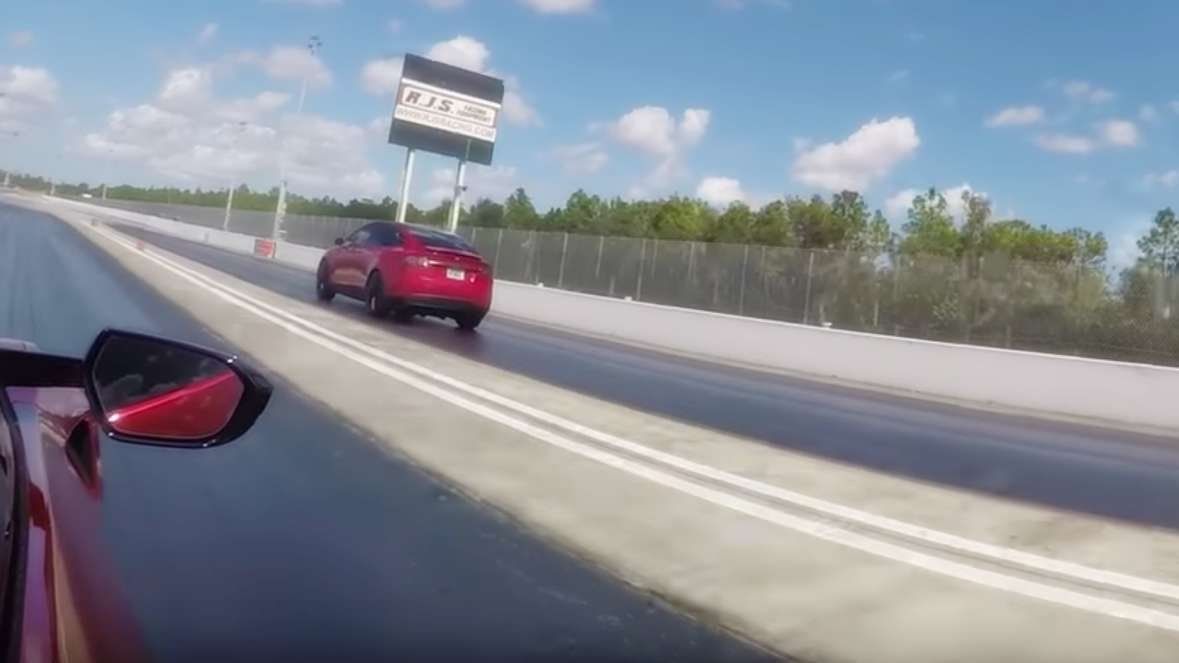 The $190k hybrid supercar packs a 3.5-liter V6 mated to a trio of electric motors, for a total of 573 hp and 476 lb-ft (645 Nm) of torque sent to all four corners. It weighs 3,800 pounds (1.7 tons) and looks like a proper sports car.
The Tesla Model X boasts a phenomenally quick sprint off the line, being the real deal in the 1/4-mile runs, despite its 5,700-pound (2.6-tonne) weight. But seeing the NSX catching up on the Model X (albeit the Tesla jumped the start a bit there) tends to put a smile on our faces.
And if you think the NSX is way more expensive than the Model X, well, know that Tesla's price tag is $164k. So go buy an NSX, live life a little, would you?
via DragTimes YT