We've seen this before, but we can't say no to it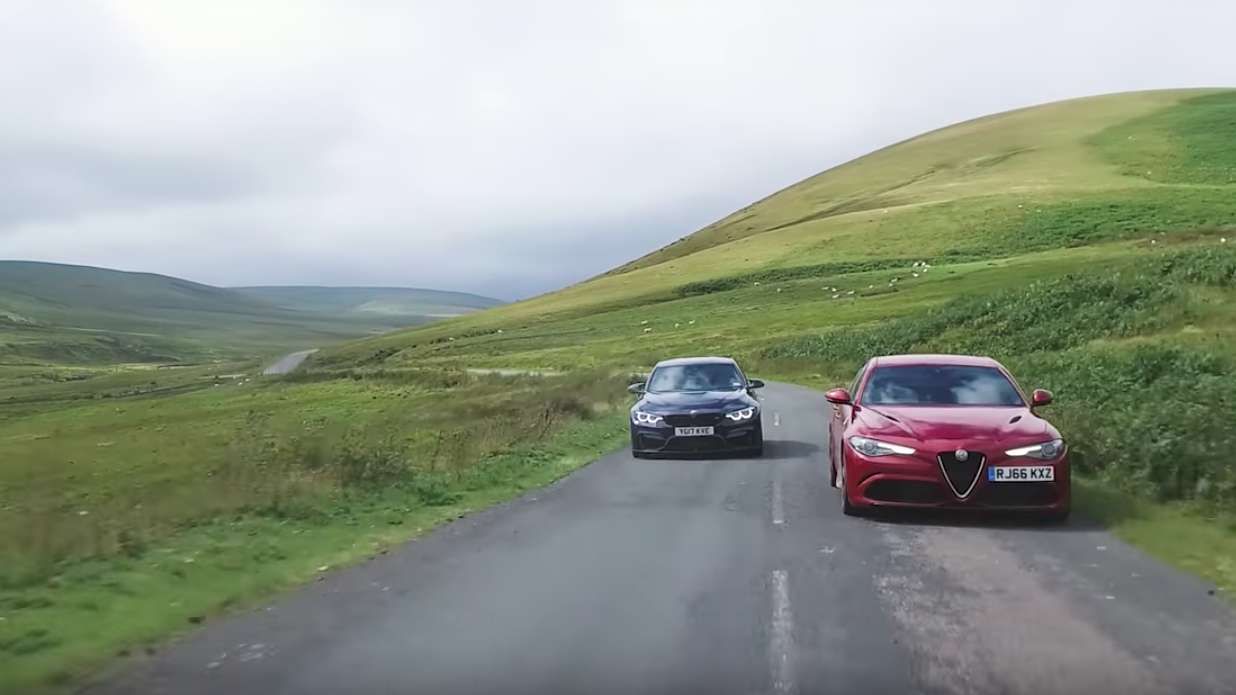 The hype surrounding the Giulia and subsequently, the red-hot QV have done a bucketload of good to Alfa Romeo's attempt to come back from where it's been hiding. But many have asked: can they overthrow the Germans?
In this case, the Germans are represented by the BMW M3 Competition Package, a car that beat the M4 GTS' lap time at Anglesey.
On paper, things stand like this: the Italian packs 503 hp while the Bavarian comes in second with 444 hp.
Keep in mind, though, that this one is not a duel that's focused solely on performance, but also on day by day driving and how comfortable one can live inside a performance sedan.
Autocar chose a couple of Welsh roads to underline each car's potential, so let's see what they found out.
And here's how the Alfa Romeo Giulia QV fares against another feisty German, the Mercedes-AMG E 63 S.