Alfa Romeo Giulia Quadrifoglio breaks down during track duel with M3 and C63
Is this a sign that reliability problems are returning to haunt Alfa Romeo? We hope not
Alfa Romeo and reliability haven't been best buddies over the years, but with the arrival of new-generation cars spearheaded by the Giulia, the Italians claim reliability issues are something of the past.
That doesn't seem to be the case here, with an Alfa Giulia Quadrifoglio breaking down during a track comparison with the BMW M3 Competition Pack and Mercedes-AMG C 63 S.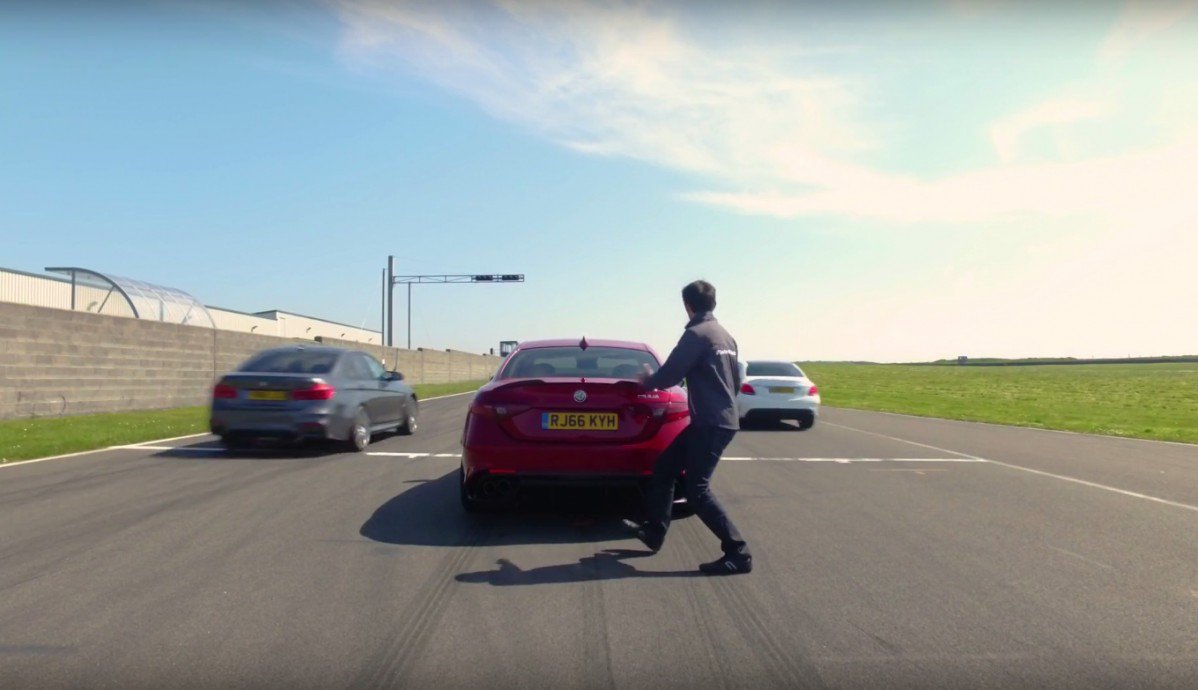 Organized by Piston Heads on the Anglesey Circuit, the comparo went wrong for the Alfa not long after the start, when a "Check engine" light flashed in the dashboard. As a result, the Giulia Quadrifoglio got stuck in "Normal" mode, with the system blocking "Race" mode. And that's not all: shortly after that, the Italian performance sedan went to limp mode. Game over.
One can't help but think that this was a press car, which in theory should be checked regularly for problems as it represents the company in the eyes of the media and the public. Let's just hope that was an isolated problem because as the reviewer pointed out and as we found out ourselves, the Giulia is an absolute hoot to drive on the track.