It came out of nowhere and proved highly competent, but is it better than the establishment?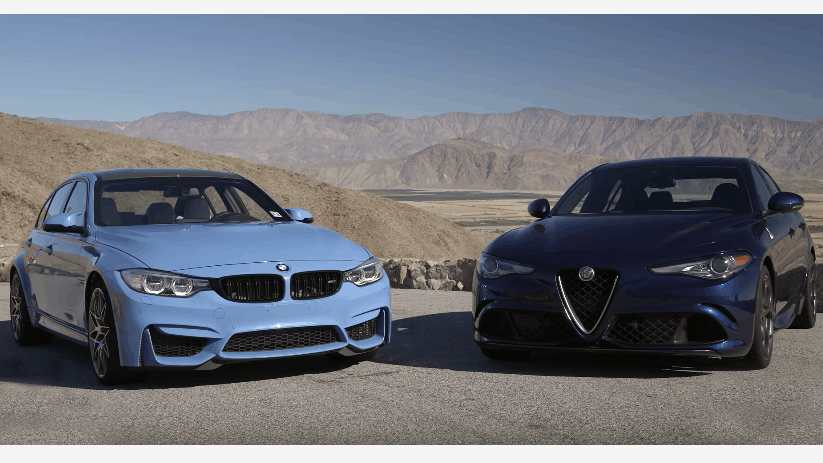 Alfa Romeo shocked the world by making the new Giulia sedan a proper track-honed weapon which is more than comparable to the German establishment. Now, MotorTrend has quantified that quality by putting the Italian stallion up against its archrivals on track where it performed surprisingly well.
Around the Chuckwalla Valley Raceway, the Alfa completed a lap some four tenths faster than a BMW M3 with the competition pack fitted.
Dyanmically, the Giulia proved a superb circuit companion, featuring a super stiff chassis, firm yet compliant suspension and an engine that just sounds naughty, aside from making more power than most rivals.
And it's not all go and no show; the interior reportedly feels pleasant and well screwed together, and when you're off the track, the car can actually cosset you on a leisurely drive.