Alien Green Mercedes-Benz G 500 4x4(2) shows up for auction
They don't make it anymore, so the prospect of owning one is very appealing
Although not (yet) a classic, this Mercedes-Benz G 500 4x42 found its way on an auction event's card. Should we expect to see more of these Hulks popping up at auction events?
When new and still in production, Merc's G 500 4x42 sold for a starting sticker of €226,100 in Germany. But it was discontinued in October 2017, so you can't get a hold on a new model anymore, provided someone is selling one that's been kept inside a garage with 0 miles on its odometer. Which is not the case here.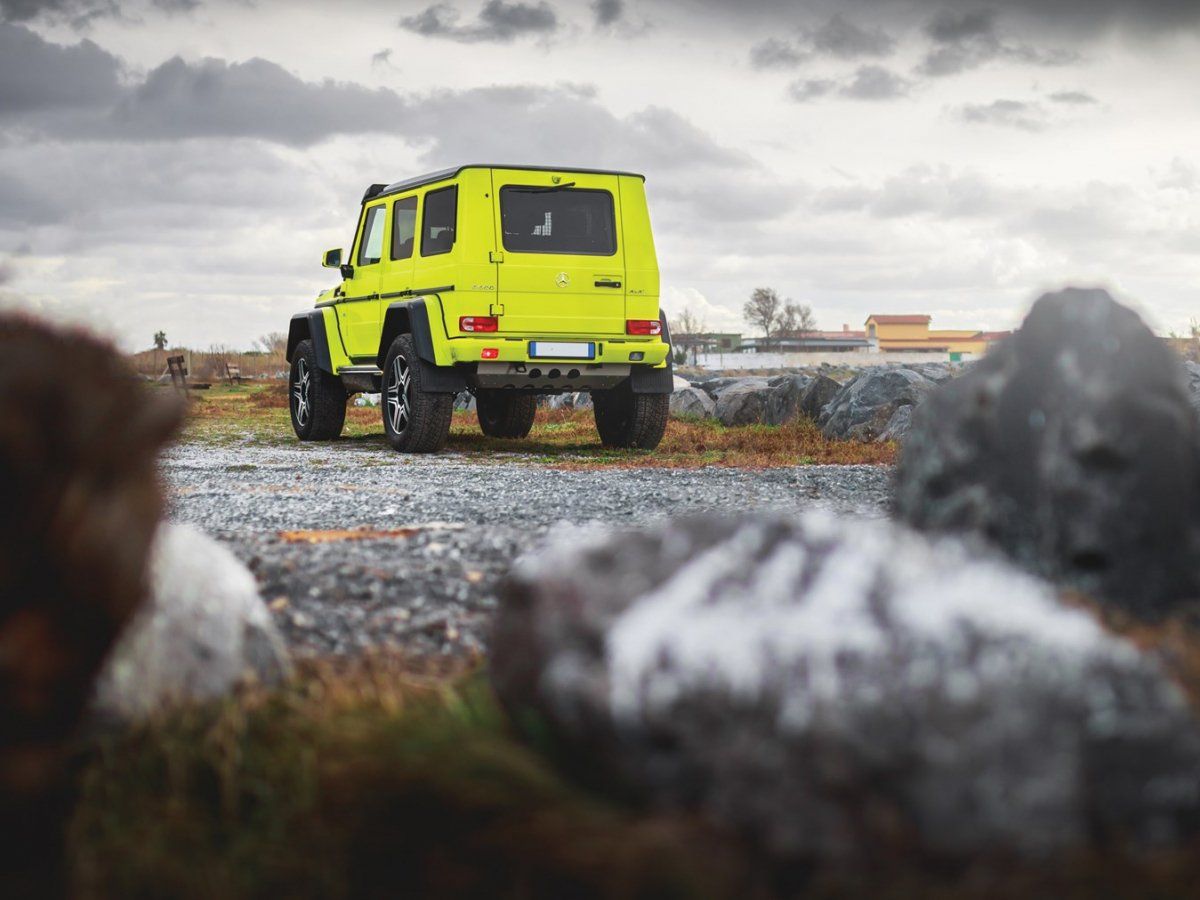 The G 500 4x42 in question here is a 2016 model and has 5,574 km under its belt. It was delivered new to Italy and comes from "the collection of a Mercedes-Benz enthusiast who is known for owning the finest and most significant Mercedes-Benz performance models."
It is expected to fetch anything between €180,000 and €220,000 at RM Sotheby's upcoming Paris 2018 auction event taking place on February 7, so if you're in the market for one, here's what you're buying: a twin-turbo aluminum-block 4-liter V8 making 422 hp (310 kW) and 610 kW, enough to push the mastodon from 0 to 100 km/h (62 mph) in 7.4 seconds - that's as quick as a modern hot hatch, by the way.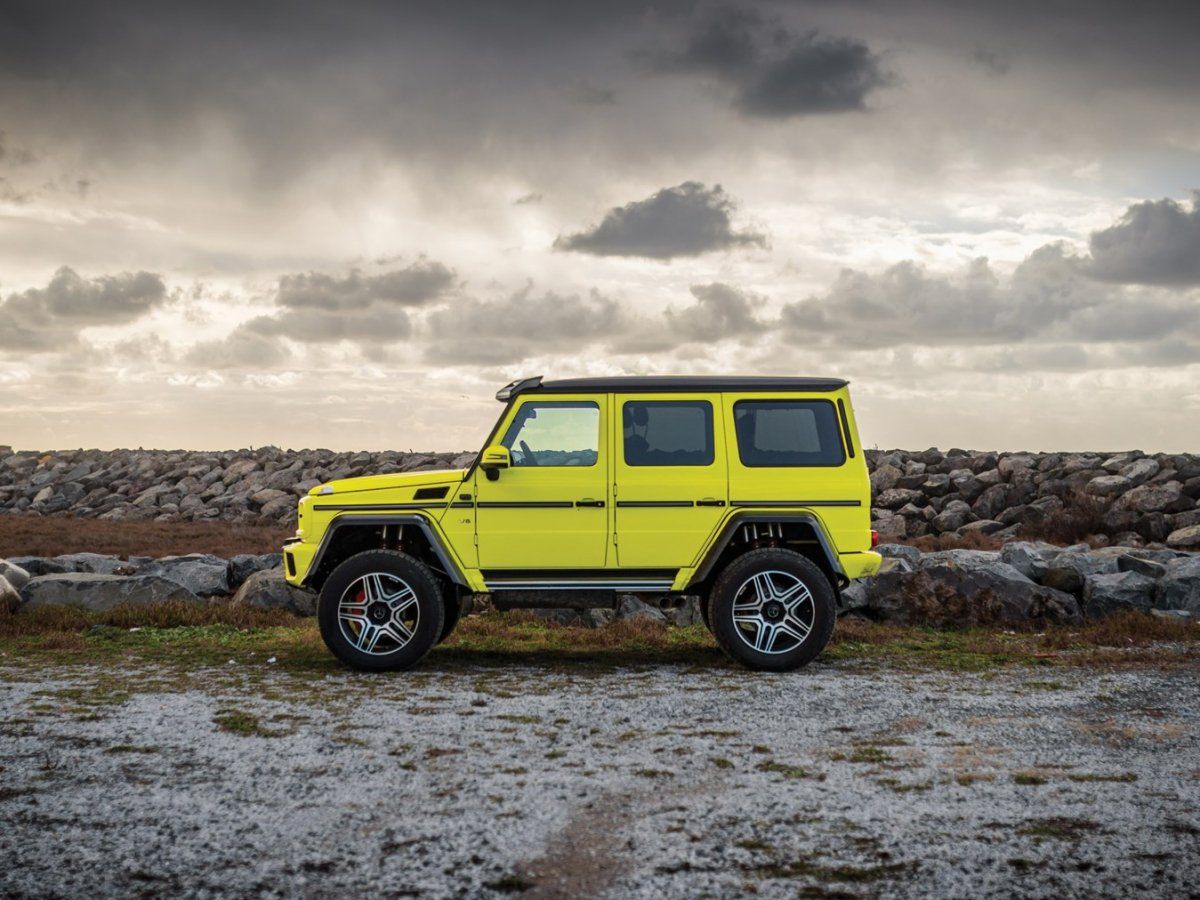 The G 500 4x42 stands 450 mm off the ground so it's go-anywhere credentials are covered. Also, its wheels are not positioned at the height of the axle center but sit lower on the axle heads thanks to what we know as portal transmission. Add the 22-inch tires into the mix and you're looking at a wheeled rhino on an amphetamine overdose.
And since the G letter was mentioned, here's all you need to know about Merc's new 2018 G-Class.