Has 640 hp and a silo of downforce in Geneva 2017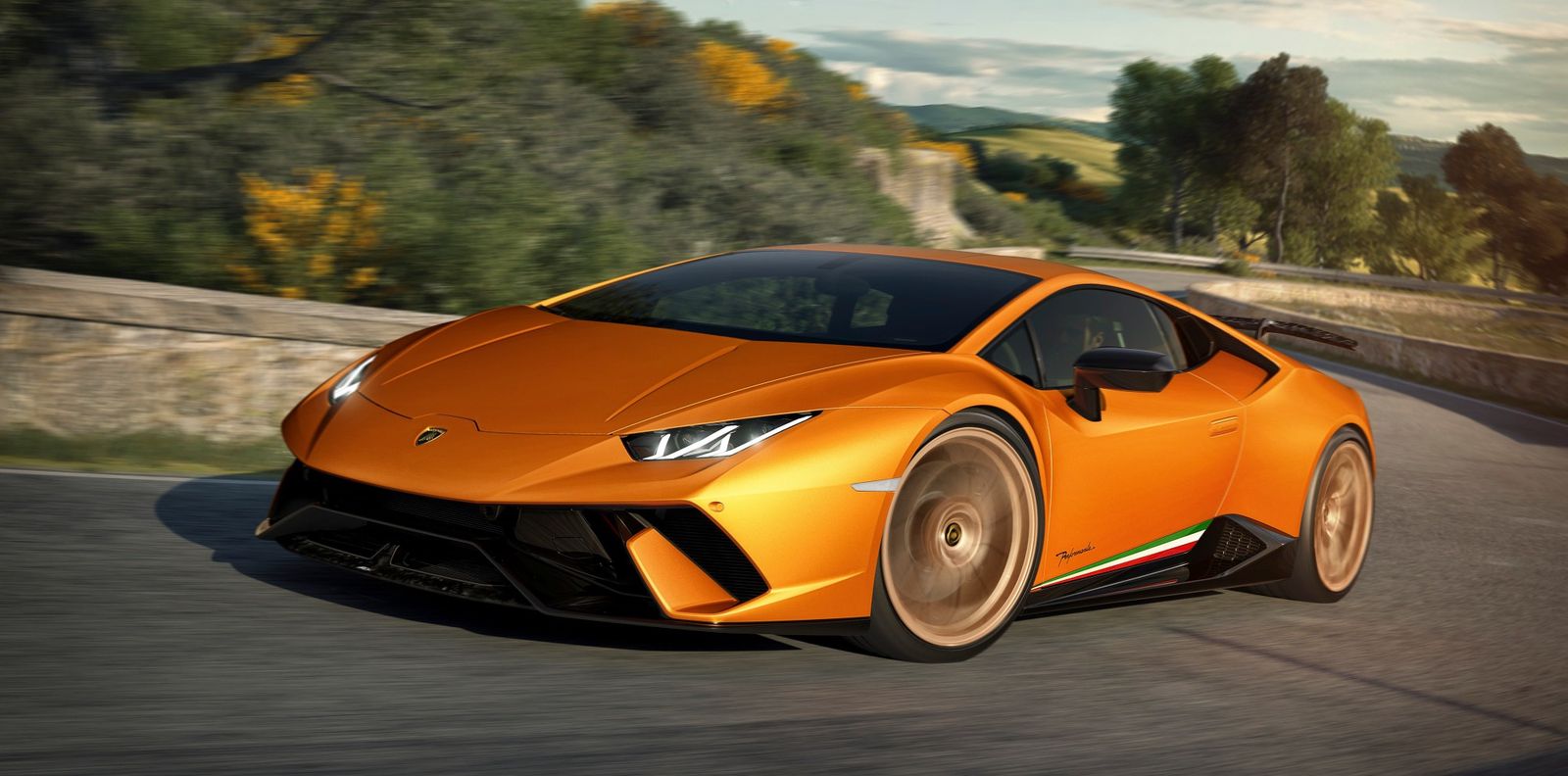 It needed just 6:52.01 min to lap the Nürburgring Nordschleife thanks to Lamborghini's technical goodies which also include Aerodinamica Lamborghini Attiva. That's Italian for active aerodynamics.
Lightweight, more composed chassis, all-wheel drive and aero tweaks. The Huracán Performante's skeleton is molded out of aluminum and carbon fiber for less weight and more stiffness factor.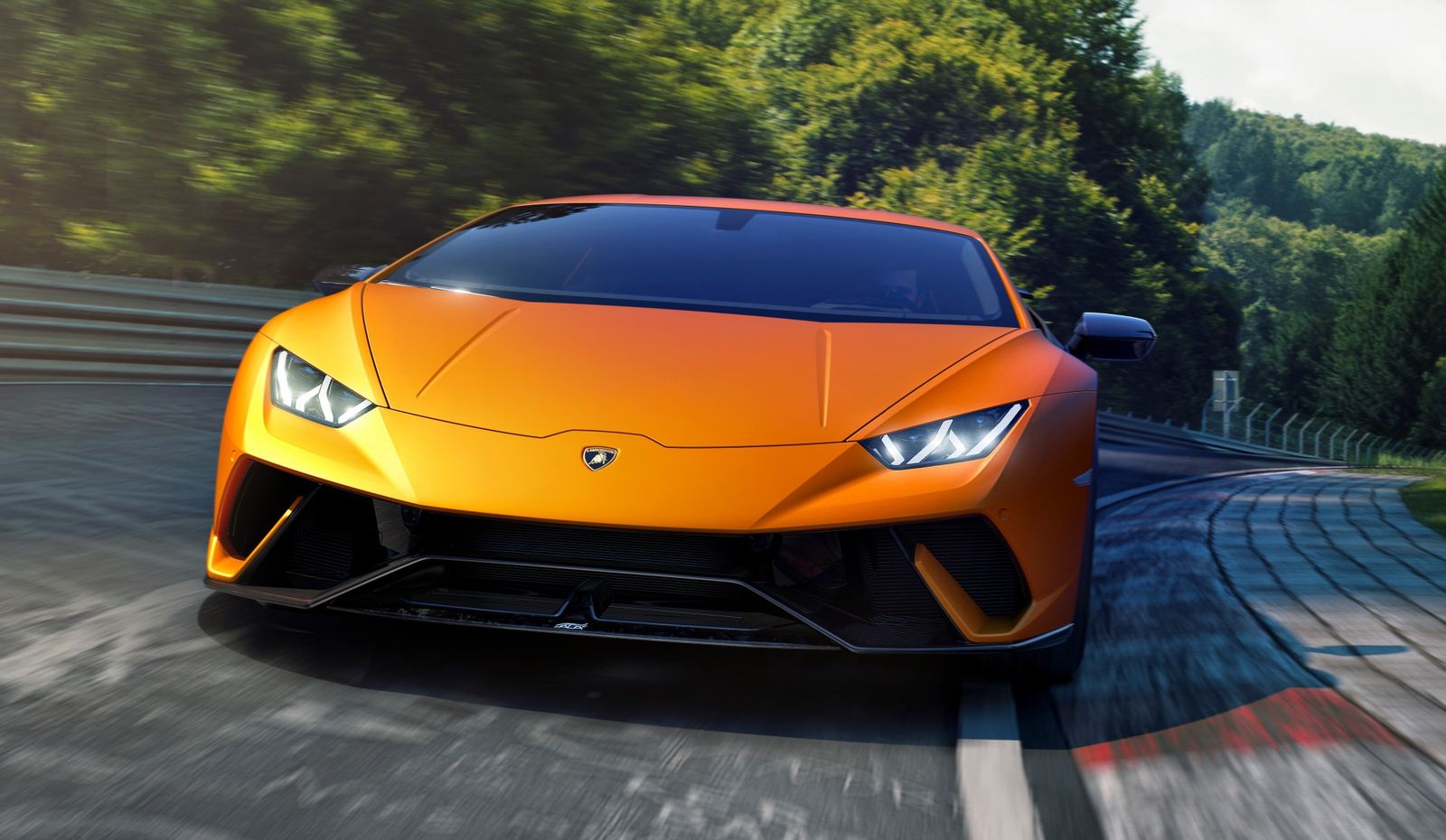 All in all, the solution saves 40 kilos for a total weight of 1,382 kg, helped by the Forged Composite (resin-chopped carbon fiber) mixture that Lambo used to craft the front and rear spoilers, engine bonnet, rear bumper, and diffuser.
Now, for the aero bit. Lamborghini's ALA (Aerodinamica Lamborghini Attiva) executes the commands sent by the Piattaforma Inerziale (LPI) – we love Italian – and adjusts the aero flaps accordingly in just 500 milliseconds. Here's some trivia: with the flaps closed and the ALA offline, the Huracán Performante creates 70 percent more vertical downforce than its run-of-the-mill coupé peer.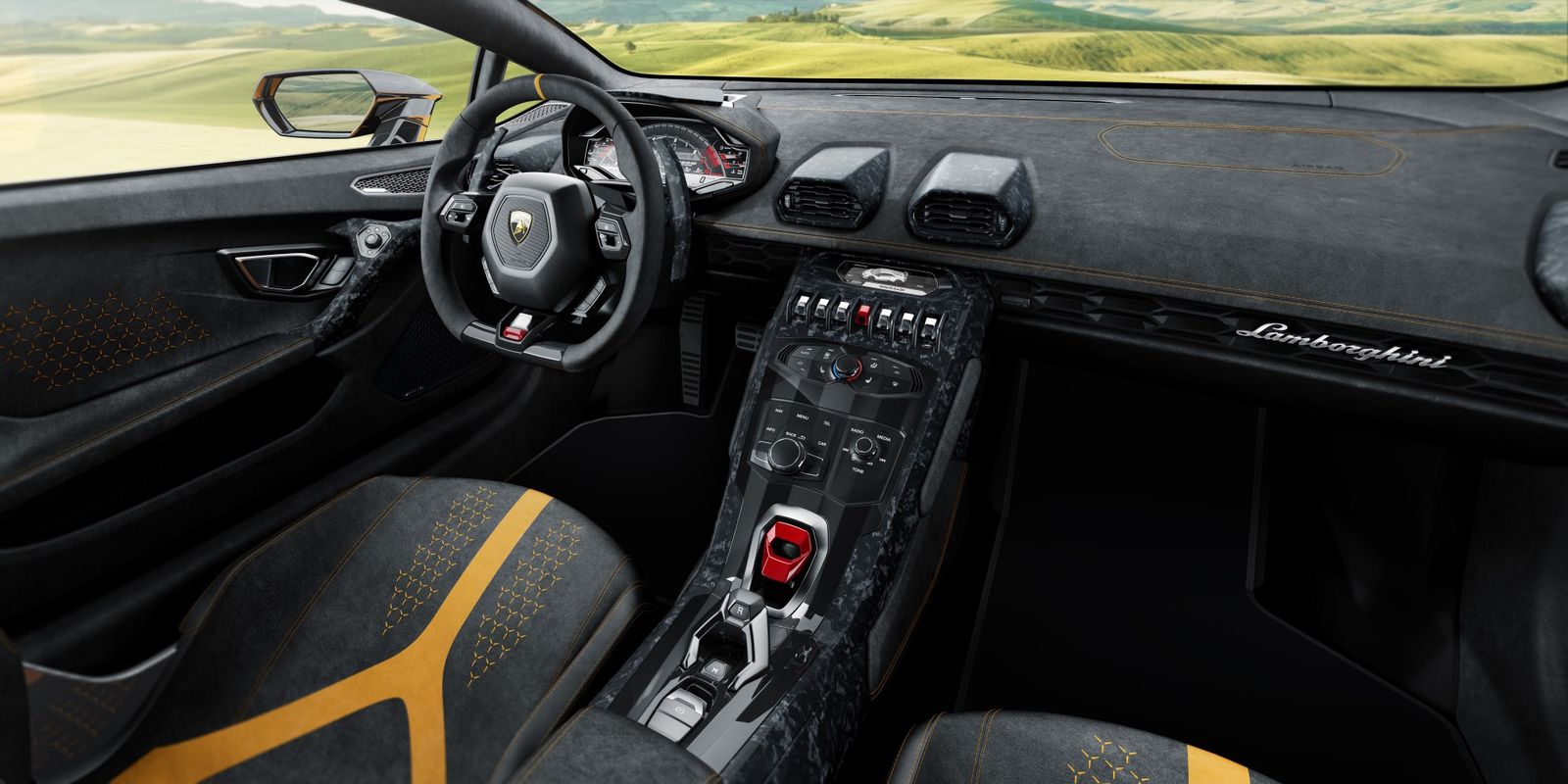 The most powerful engine to be born in Sant'Agata Bolognese sits inside the Performante, cranking out 640 hp at 8,000 rpm and producing 600 Nm of twist at 6,500 rpm. Thanks to these credentials, the naturally-aspirated 5.2-liter V10 contributes to a weight-to-power ratio of 2.16 kilos.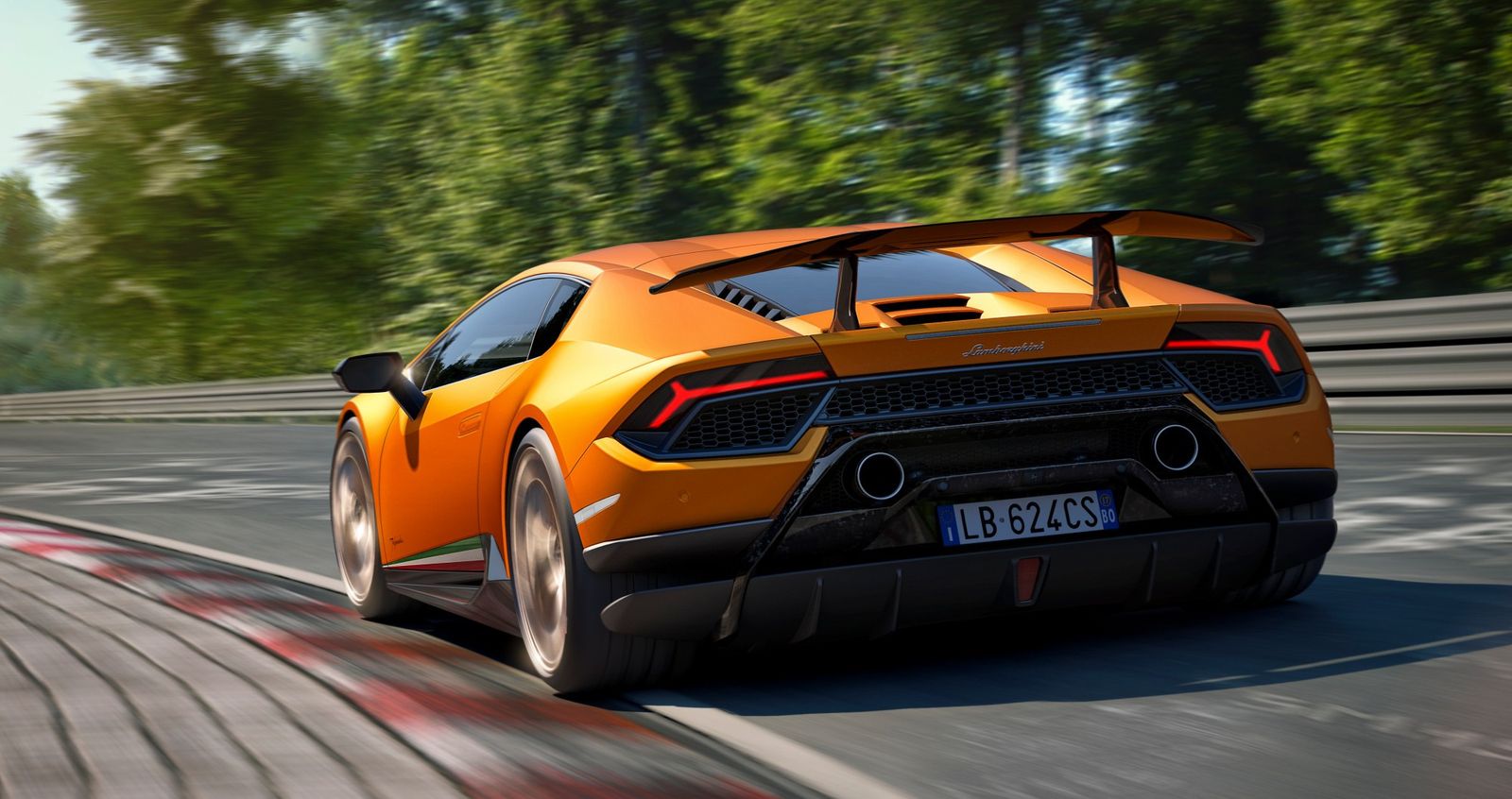 The Huracán Performante sprints from 0 to 100 km/h in 2.9 seconds and needs just 8.9 seconds to display 200 km/h on the speedometer, from a standstill. We can't decide what's more impressive, though: these figures and the fact that the Performante needs just 31 m to draw to a halt from 100 km/h in just 31 meters.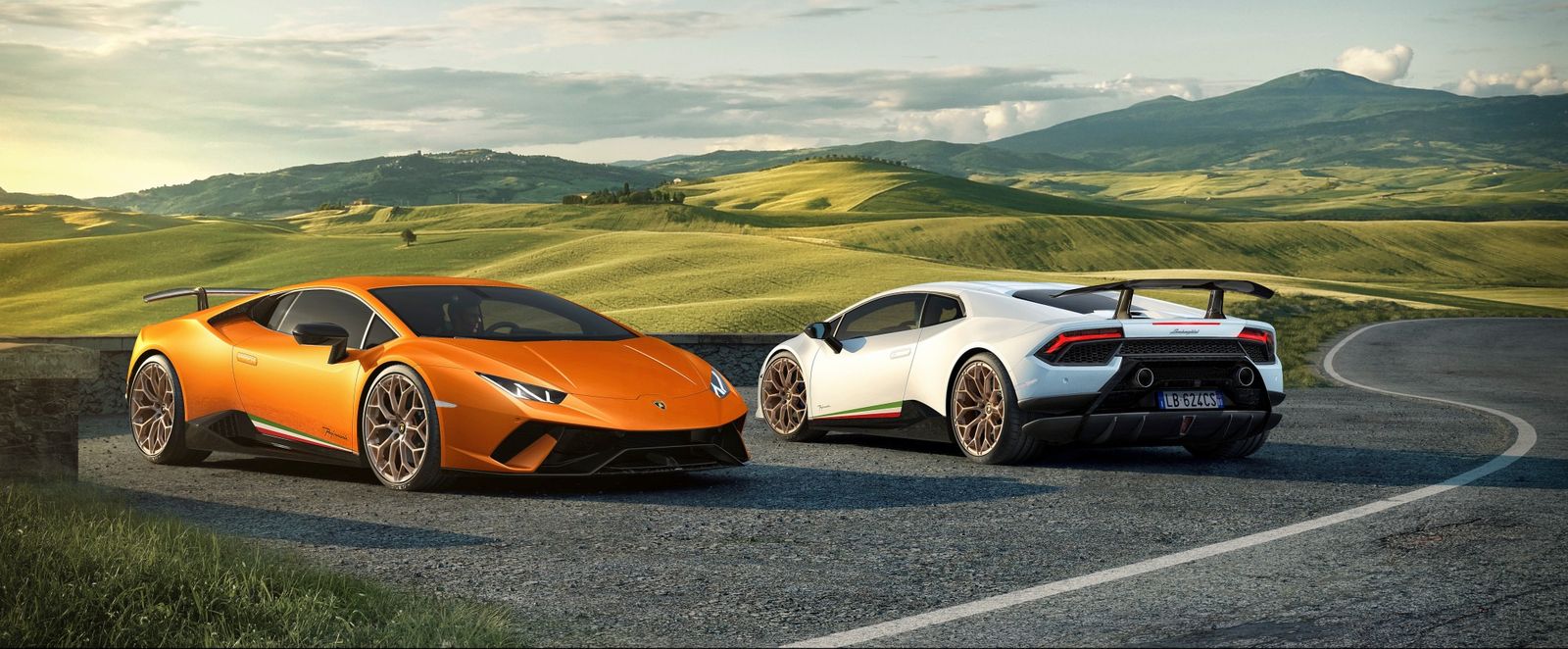 Right, now for the price. In Europe, the Lamborghini Huracán Performante starts at €195,040, while US customers will have to do without $274,390 should they decide to own one. Moreover, if the move quickly enough, they could take delivery of their record-setting supercar later this summer.