All-New 2017 Ford Fiesta Comes in Four Flavors, Including High-Riding Active Variant
The posh Vignale, sporty ST-Line, and stylish Titanium complete the new Fiesta family
During a "Go Further" event in Cologne, Germany, Ford has lifted the veils off its all-new Fiesta, which adopts an evolutionary styling and offers more variety than ever.
Presented in four production variants (Vignale, ST-Line, Titanium, and Active), the B-segment hatch features a safe approach to design, looking like a cross between the previous-generation Fiesta and the Focus.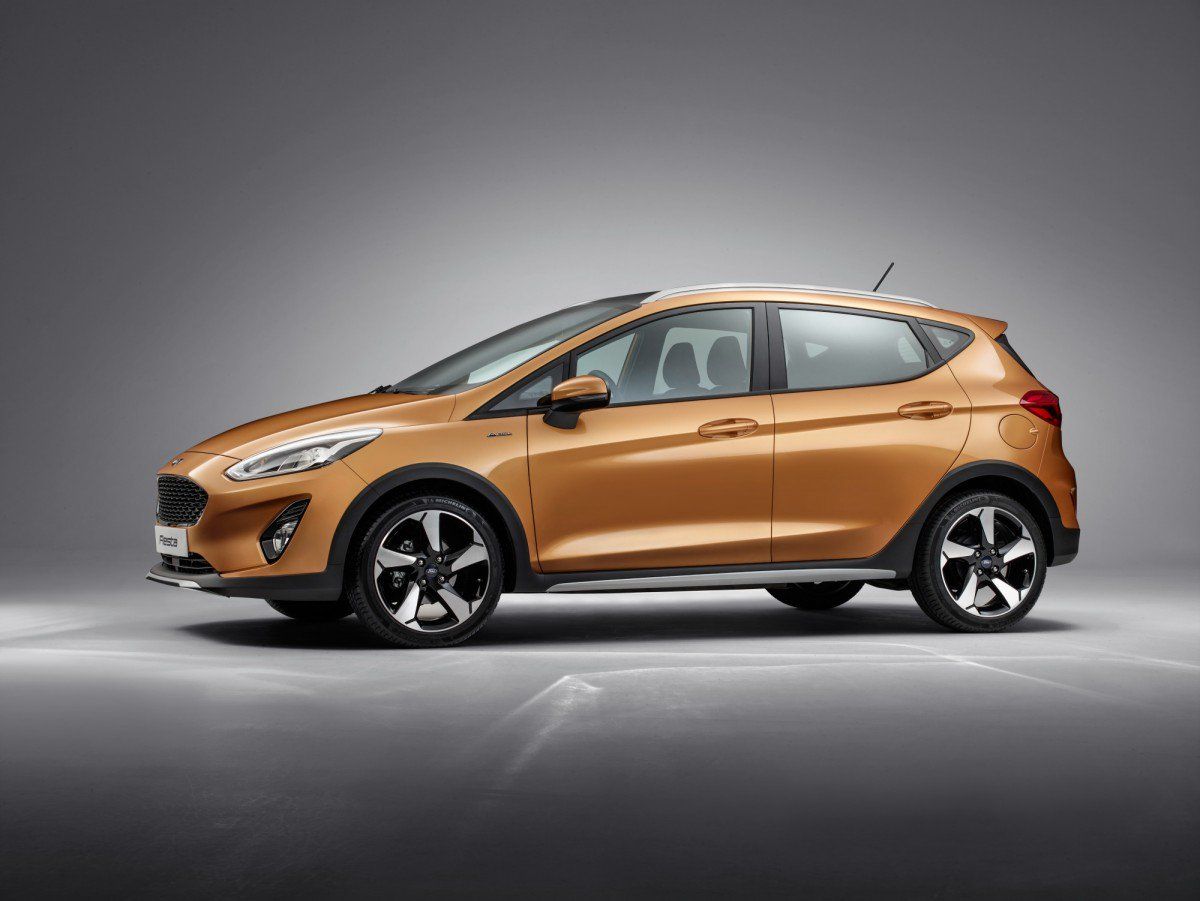 The front end continues to sport a gaping grille, while the headlights are not as long as on its predecessor. The profile remains very similar, while the rear end brings the most significant design change — the taillights are no longer vertical, with Ford going for horizontal units. Surprisingly, the 2017 Fiesta will continue to offer a three-door version, shown here in the upscale Vignale trim.
The Active version is the first of its kind on the Fiesta, featuring a raised ground clearance, plastic cladding, roof bars, and more muscular body kit. Ford said the Fiesta range will offer more personalization options than ever before. However, nothing was said about hot ST versions.
Inside, the new Fiesta gains a redesigned dashboard that features a floating touchscreen on top of the center console (when will this trend come to an end?) working with Ford's latest SYNC 3 infotainment system, as well as a lower console grouping the climate controls.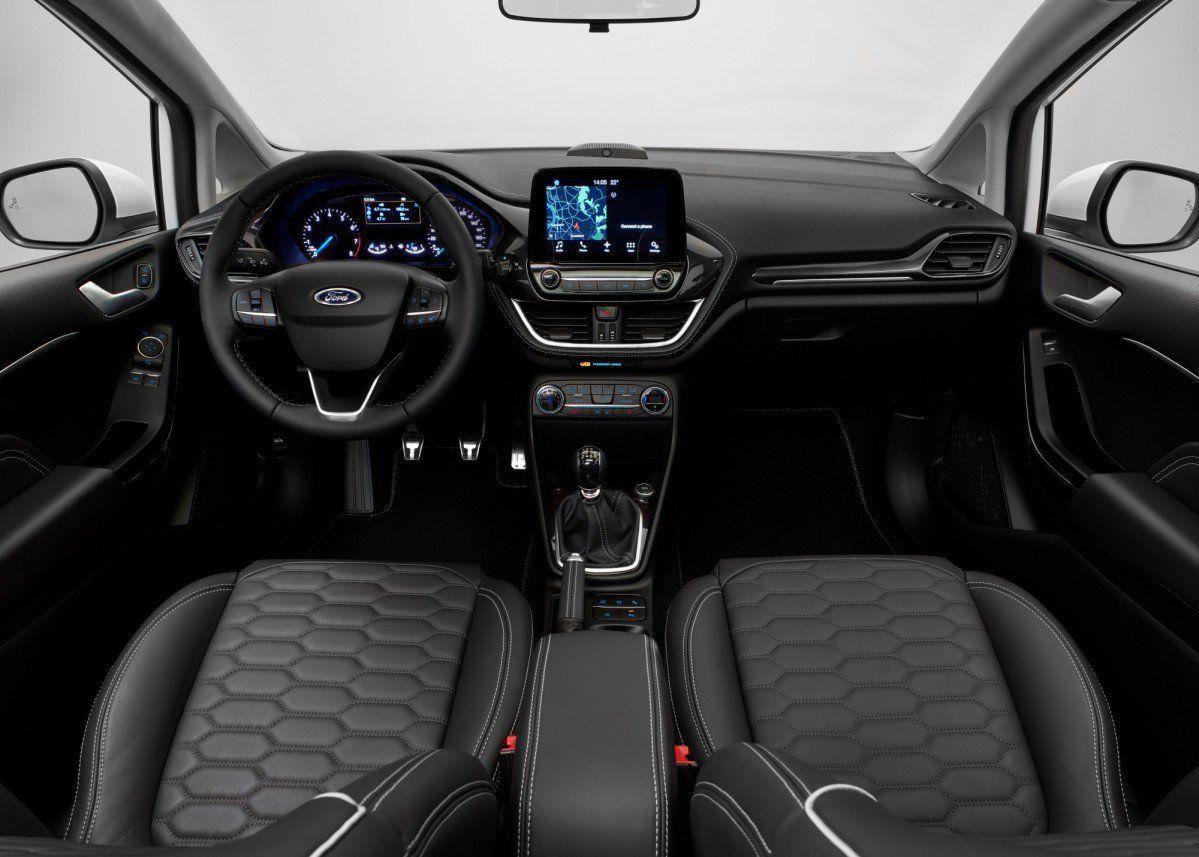 The instrument panel features a big digital display between the dials, with the interior appearing to have a more upscale vibe judging from the photos released so far. Ford also said the Fiesta would be its first model to offer a premium B&O PLAY Sound System.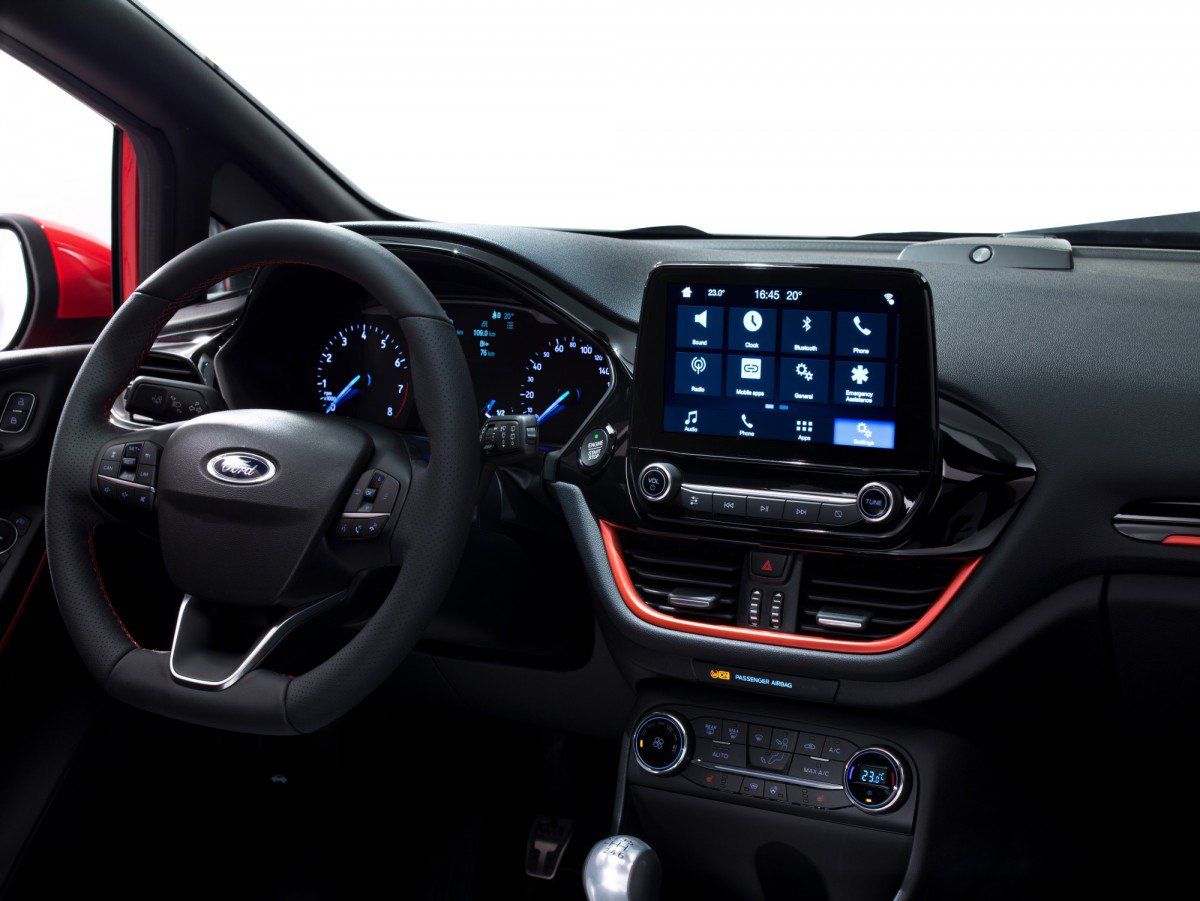 Not much was said about the new Fiesta from a technical point of view, though. With one exception - the 1.0-liter EcoBoost engine, which will become the first three-cylinder unit in the world to feature cylinder deactivation. One cylinder will be cut off in certain scenarios to improve fuel efficiency and CO2 emissions by up to six percent. According to Ford, the technology can disengage or re-engage the cylinder in 14 milliseconds, without affecting refinement. The engine will be introduced in early 2018.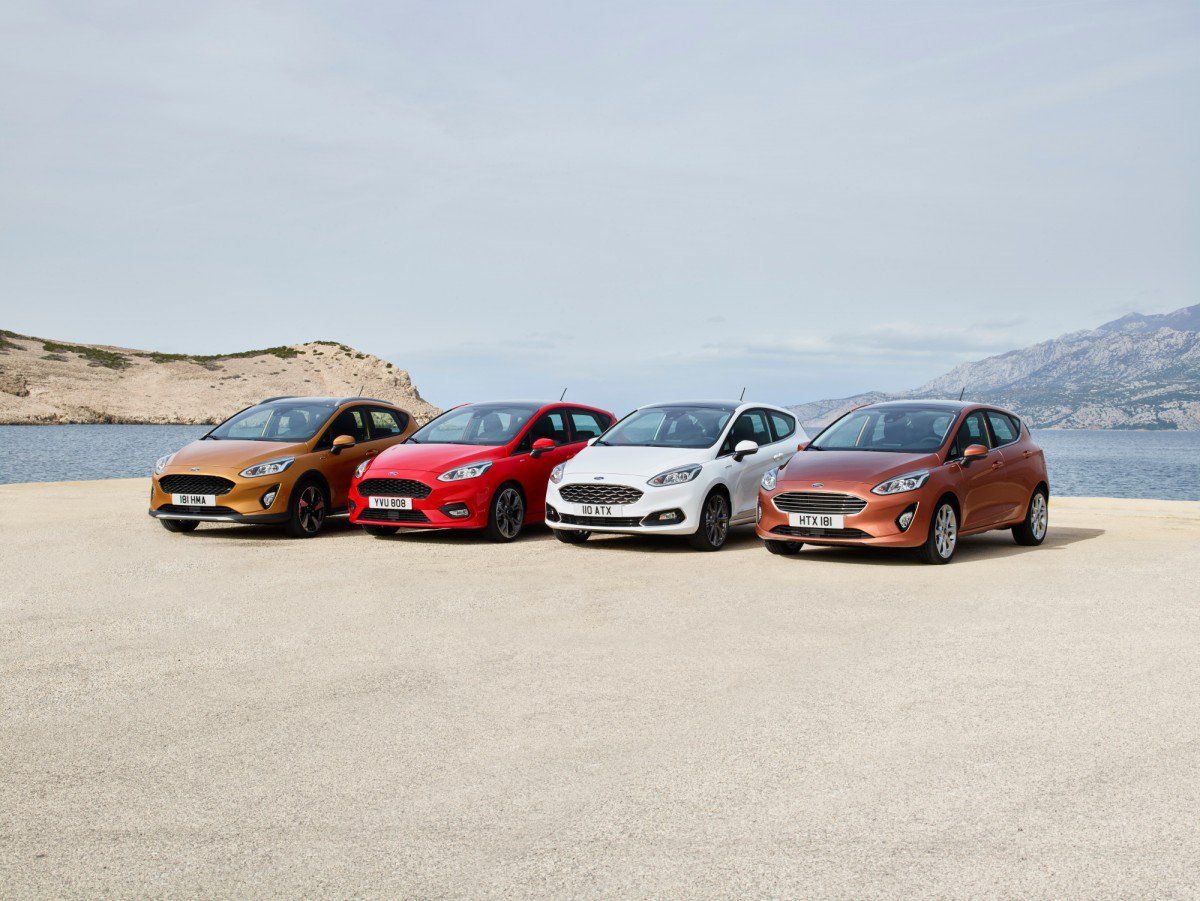 The 2017 Fiesta will also get an all-new turbodiesel, the most powerful ever fitted to the B-segment model — most likely the new 1.5-liter EcoBlue unit.