It looks like a grown-up Discovery Sport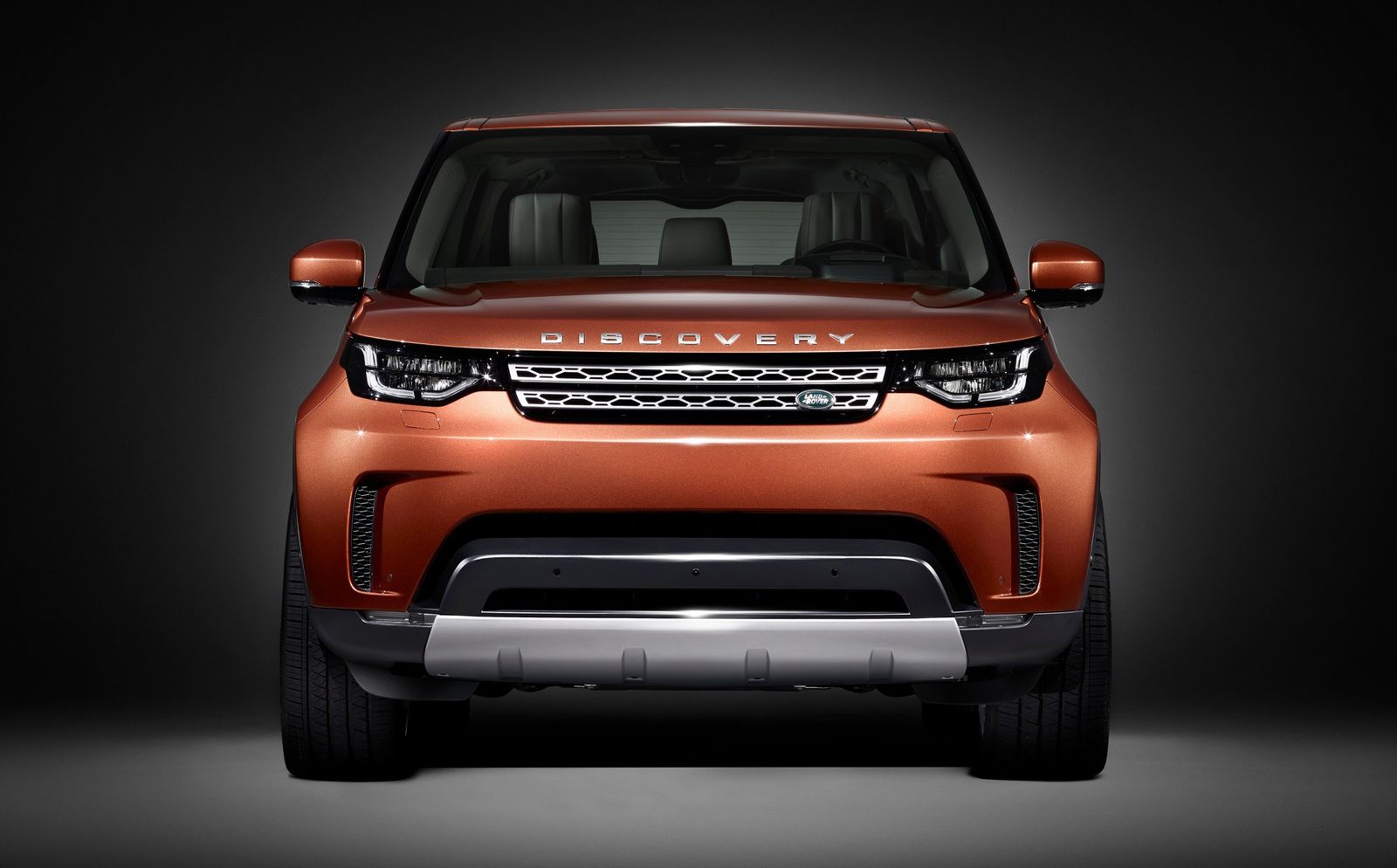 Land Rover offers the first official peek at the upcoming Discovery SUV, which will debut at the Paris Motor Show on September 28.
The automaker has released two photos of its seven-seat SUV which only show the front end of the vehicle. The pictures reveal the obvious design connection between the new Discovery and the smaller Discovery Sport. Both models feature a thin grille, Discovery lettering on the bonnet, and similarly-shaped headlights.
They also share massive front bumpers and contrasting skid plates – at least on upper-range trim levels. The vertical air intakes are exclusive of the upcoming Discovery, though, contributing to a more aggressive front end.
There aren't any details available for now, but Land Rover says the new Disco features "absolute versatility, capability and technology like no other." The new model is also said to continue the previous generations' spirit of adventure, which means it should be very competent off-road.
Described as a "highly desirable, extremely versatile and hugely capable premium SUV" by Land Rover's chief design officer Gerry McGovern, the new Discovery has to be good because it's the brand's core model and a lot depends on its success.
We expect Land Rover to release more details in the following days as we get closer to the 2017 Discovery's world debut in Paris.