Mercedes-Benz has announced E-Class prices for the German and UK markets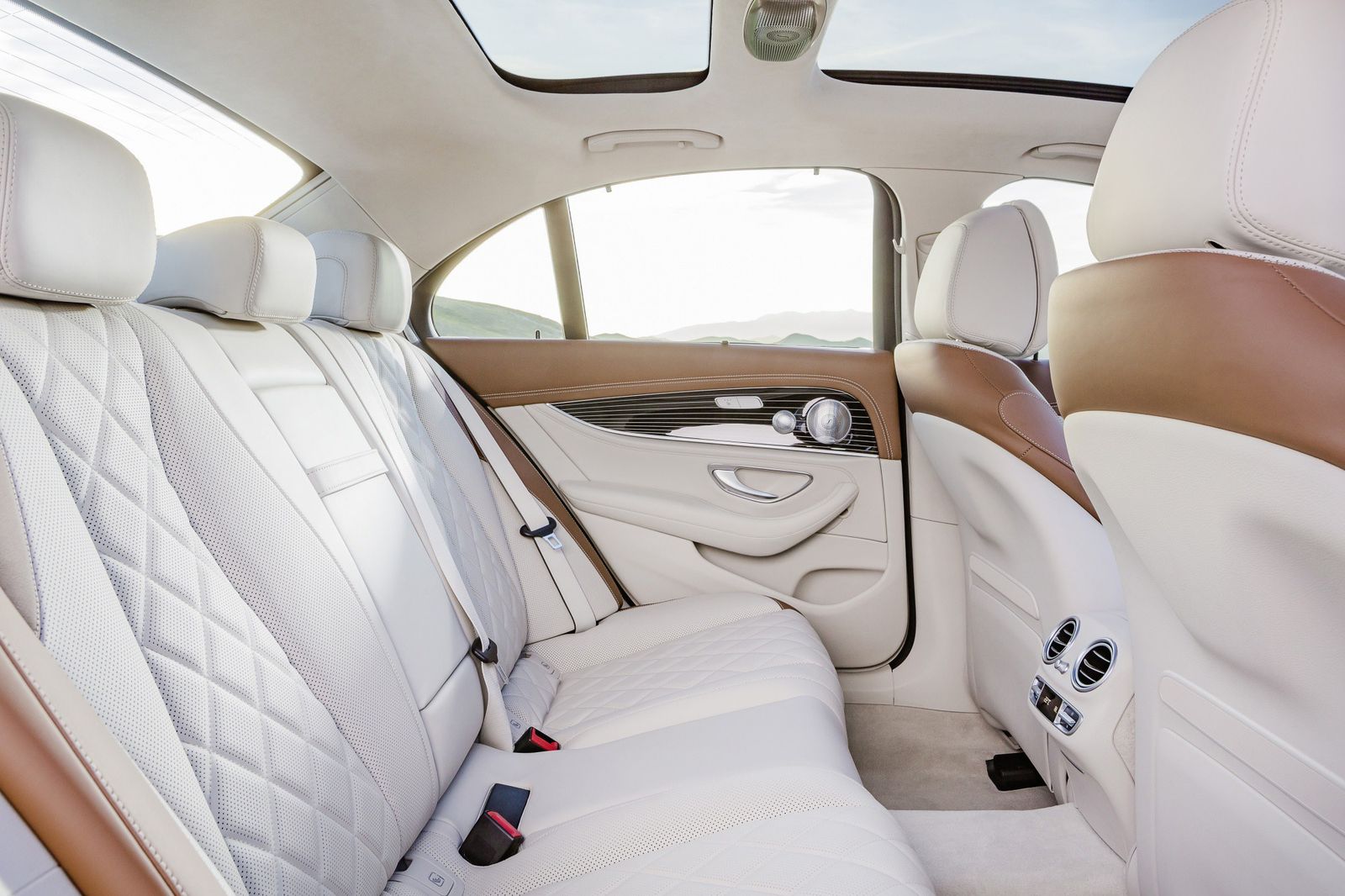 The base E 200 model starts from €45,303.30, making it 1.2 percent more expensive than the previous-generation entry-level model. The E 200 features a 2.0-liter turbocharged four-cylinder gasoline engine rated at 184 PS. The model sprints from 0 to 100 km/h in 7.7 seconds and reaches a top speed of 240 km/h.
The entry-level diesel model, the E 220 d powered by a new 2.0-liter four-cylinder turbodiesel with 195 hp, starts at €47,124 in Germany and £35,935 in the UK. The E 220 d is the most economical model of the lineup (at least for now), with a combined NEDC fuel consumption of 3.9 l/100 km, equivalent to CO2 emissions of 102 g/km. The E 220 d goes from 0 to 100 km/h in 7.3 seconds and reaches a maximum speed of 240 km/h.
Mercedes-Benz will add a more powerful diesel variant in June 2016, the E 350 d with a V6 diesel engine rated at 258 PS and 620 Nm of torque. The E 350 d starts from €55,602.75 in Germany and £44,930 in the UK. Obviously, it will be quicker than the four-cylinder models, with a 0 to 100 km/h sprint of 5.9 seconds and a top speed of 250 km/h. All three models get the 9G-Tronic nine-speed automatic transmission as standard.
The all-new E-Class has a comprehensive standard equipment including Active Brake Assist, the Pre-Safe system with Pre-Safe Sound, Thermatic automatic climate control, Dynamic Select with five selectable transmission modes, the Audio 20 USB infotainment system and electrically adjustable front seats, among other features.
The new E-Class marks the debut of a series of technical innovations, including the high-resolution Multibeam LED headlamps, Air Body Control air suspension (€2,261), Remote Parking Pilot, as well as many safety assist systems.