All-new 2018 Aston Martin Vantage packs aggressive attitude, 510-hp Mercedes-AMG V8
It's the first Aston Martin model equipped with an Electronic Rear Differential (E-Diff)
Aston Martin finally allows the current Vantage to retire after a 12-year career, as an all-new model is in town.
It's still called the Vantage, but is a lot more modern both inside and out. Not to mention it features Mercedes-AMG's 4.0-liter V8 biturbo engine under the sculpted hood.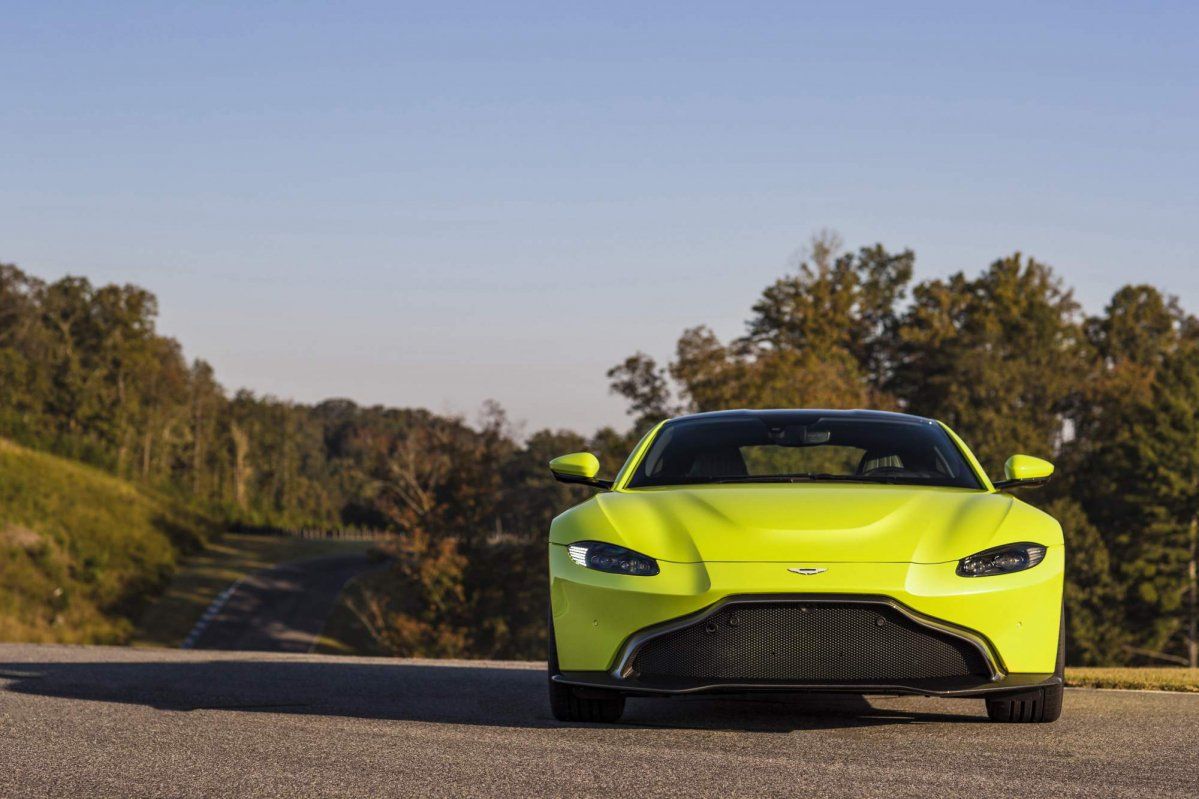 Styling-wise, the new baby Aston looks aggressive thanks to the massive front grille, "predatory stance," muscular flanks, broad haunches and minimal overhangs. The new headlights and taillights also contribute to the dramatic look, and they are inspired by the DB10 Bond car — as are other design details.
Aston Martin says it paid a lot of attention to aerodynamics, with the Vantage's front splitter directing airflow underneath the car, while a system of fences channels cooling air where it is needed while also feeding clean airflow to the rear diffuser.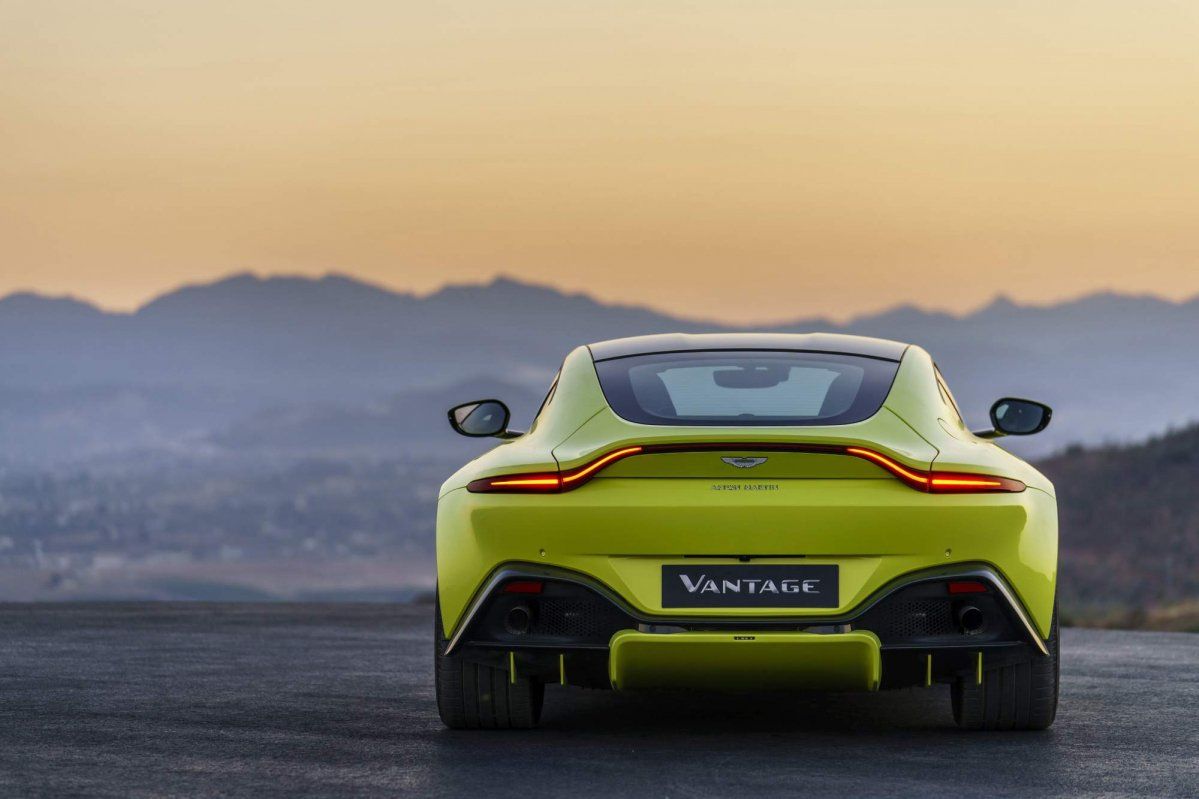 The new side gills not only look good, but also serve to extract air pressure out from the front wheel arches. Finally, the upswept rear deck lid is said to create a significant level of downforce.
Inside, the Vantage gets an all-new sporty cockpit with a high waist interior theme and a lower driving position. As a result, Aston Martin says the cabin is roomier than before, especially when it comes to headroom.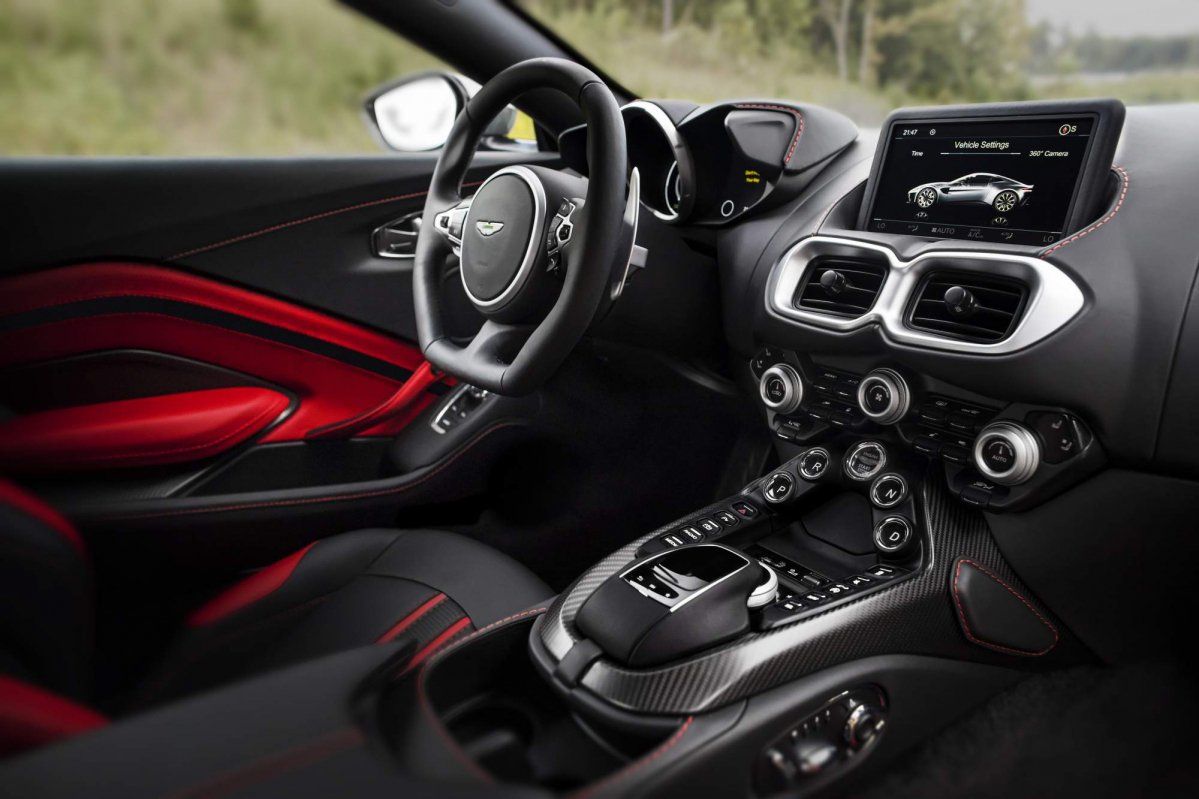 The dashboard features a combination of rotary and toggle style controls, while the PRND transmission buttons have been moved into a triangular formation — the idea being to group essential controls in clearly defined zones.
Now let's move on to the heart of the new Vantage, the 4.0-liter twin-turbo V8 engine sourced from Mercedes-AMG and with a specific tuning by Aston Martin. Set as low and as far back in the chassis as possible for a low center of gravity and 50:50 weight distribution, the powerplant delivers 510 metric horsepower at 6,000 rpm and 685 Nm (505 lb-ft) of torque between 2,000 and 5,000 rpm.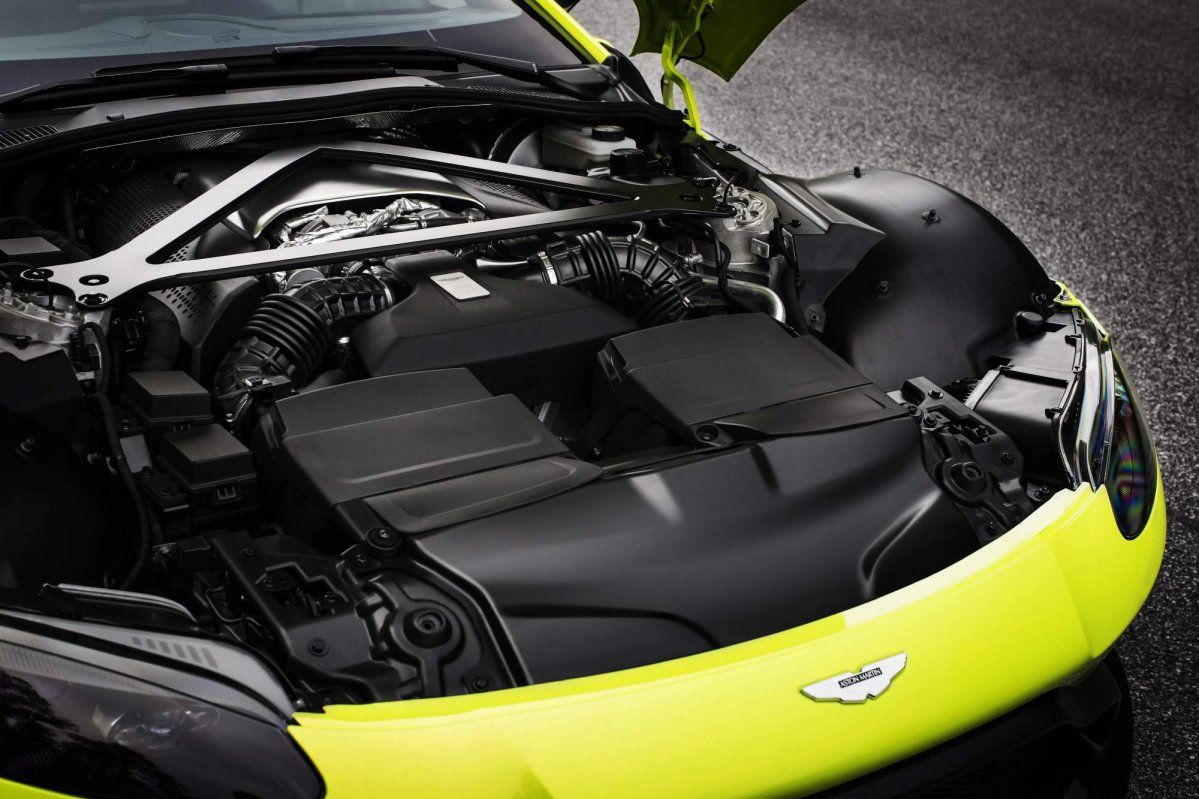 Factor in the dry weight of 1,530 kg (3,373 lb) and you'll understand why the Vantage can catapult itself from 0 to 60 mph (0-96 km/h) in just 3.5 seconds and reach a top speed of 195 mph (314 km/h). Credit for that also goes to the rear-mounted ZF eight-speed automatic transmission which motivates the rear wheels.
To keep it on the road there are a lot of electronic systems present onboard, including Dynamic Stability Control and Dynamic Torque Vectoring. The 2018 Vantage also comes with an Electronic Rear Differential (E-Diff), a first for an Aston Martin model. The diff is linked to the car's electronic stability control system and, unlike a conventional LSD, can go from fully open to 100-percent locked in a matter of milliseconds. That makes the car feel much more composed both in a straight line and in corners, according to Aston Martin.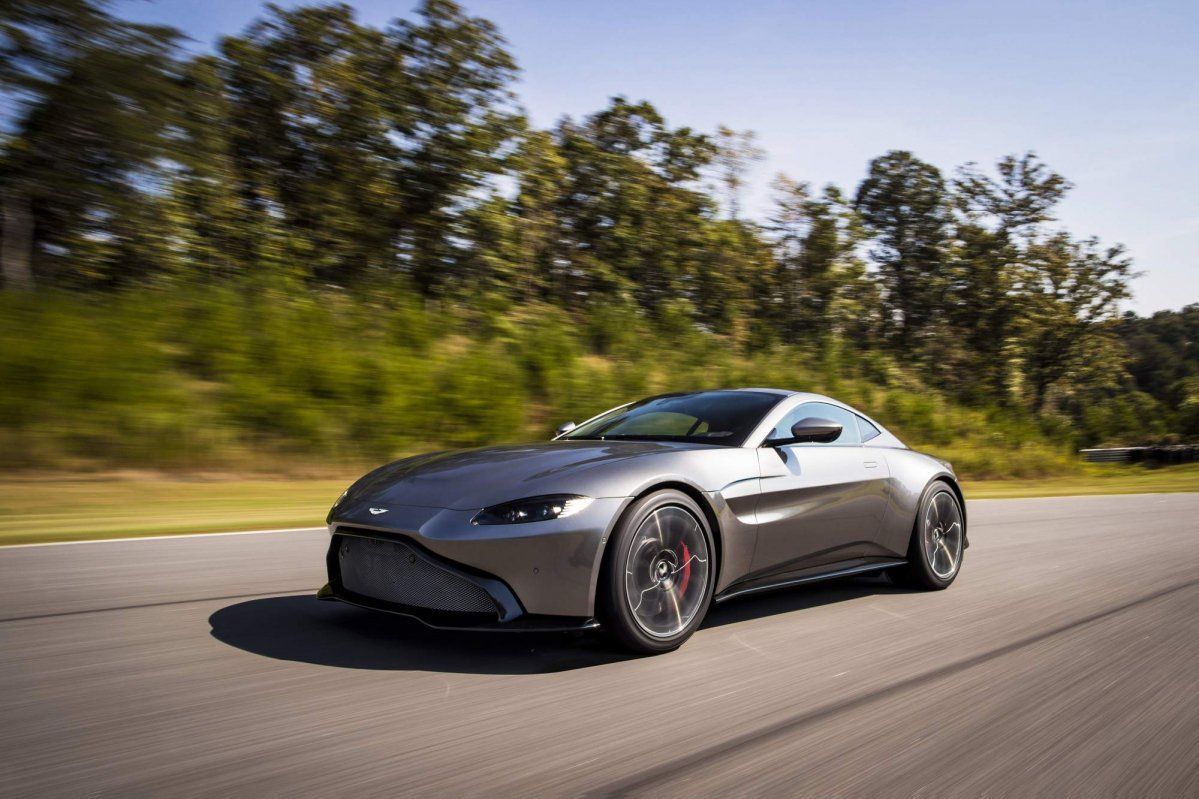 The new Vantage uses an evolution of the bonded aluminum structure first seen on the DB11, although 70 percent of the components are different for the smaller car. Highlights include the latest generation Adaptive Damping System with Sport, Sport Plus, and Track modes, as well as a solidly mounted rear subframe and specifically-developed Pirelli P Zero tires.
The 2018 Vantage is priced from £120,900 in the UK, €154,000 in Germany and $149,995 in the USA. Aston Martin already accepts orders despite the fact that deliveries will begin during the second quarter of 2018.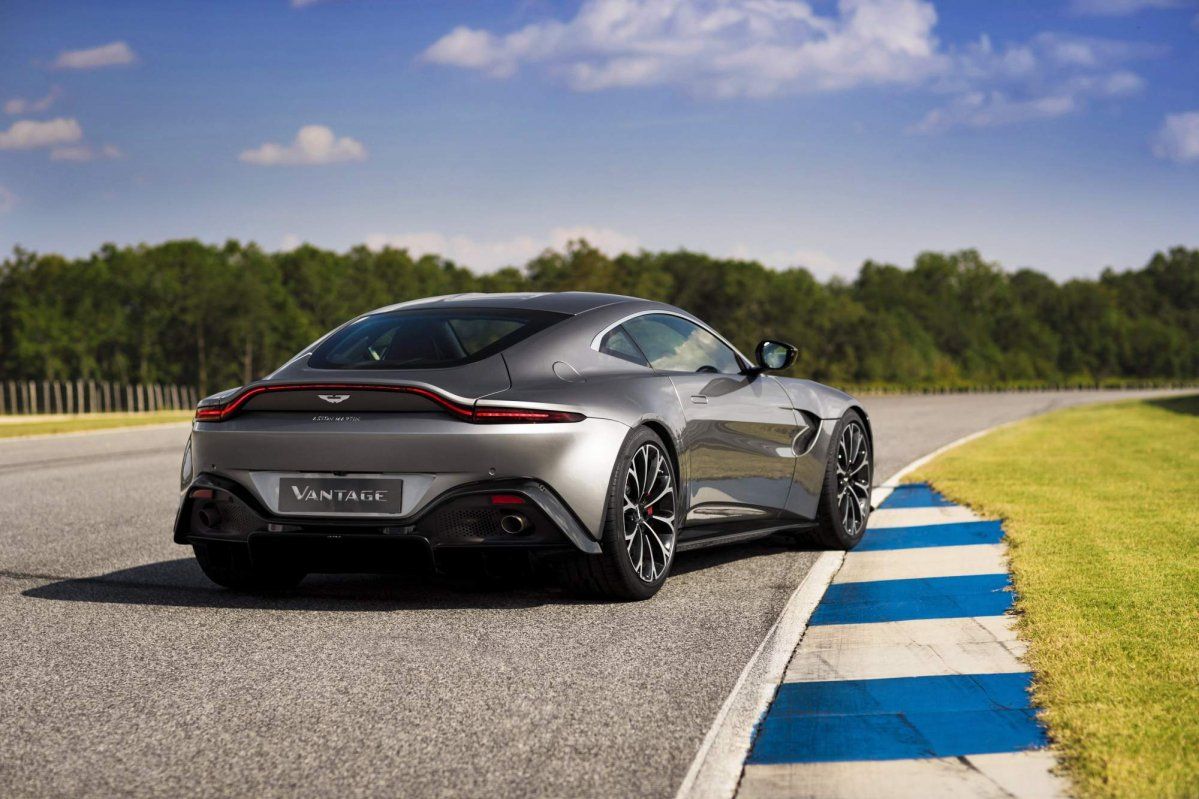 Into rare Aston Martins? Check out our full list of Zagato-bodied Aston Martin models from 1960 to this day.