After countless teasers, the veils have finally come off the all-new 2018 Audi A8 flagship luxury sedan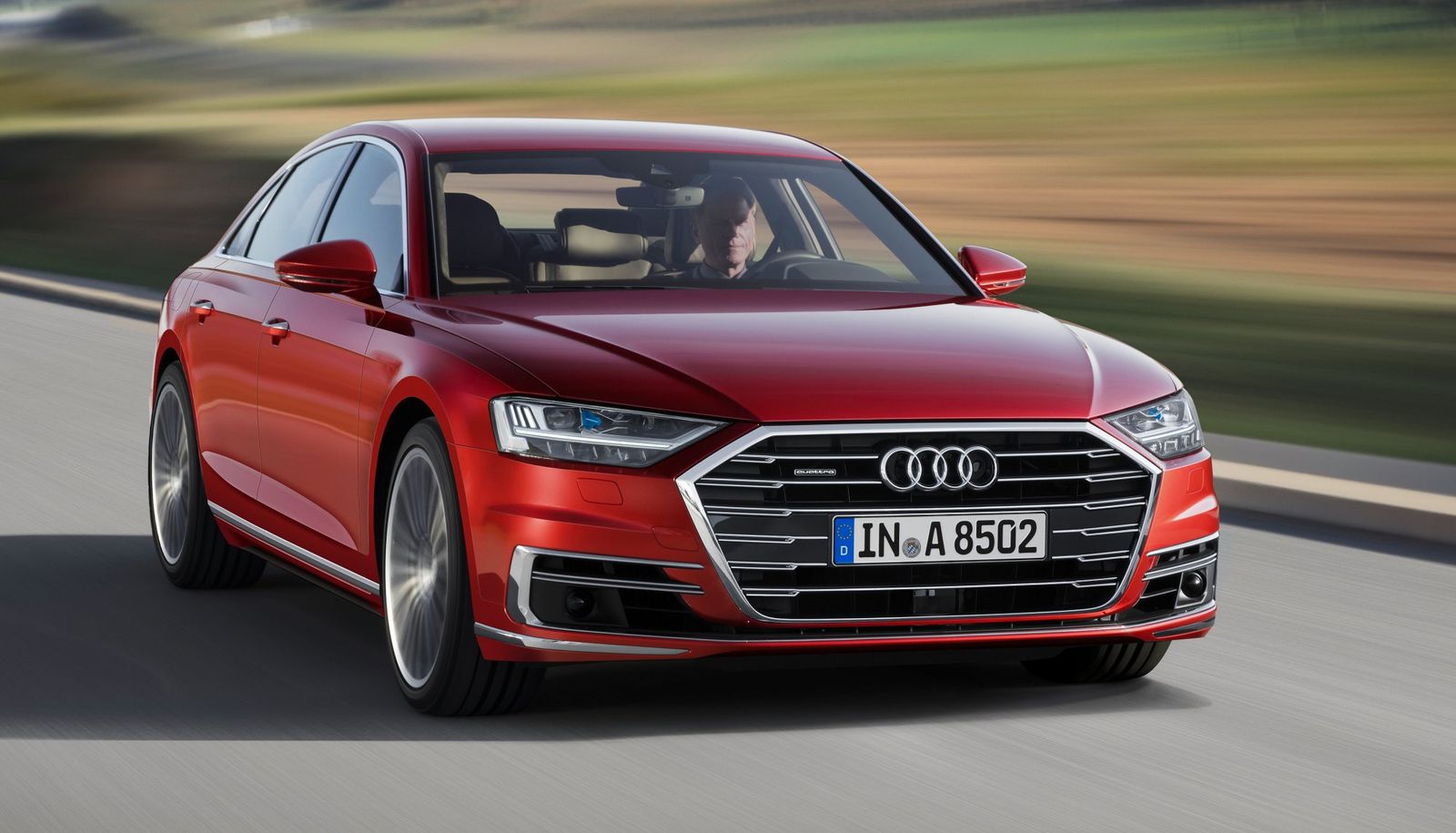 The fourth-generation A8 combines a fresh exterior design inspired by the Prologue series of concepts with an innovative touchscreen operating concept on the inside, electrified powertrains, and autonomous driving capabilities.
Whether as a standard-wheelbase A8 (5.17-meter long) or 130-mm longer-wheelbase A8 L, the new luxury sedan sports a wide, upright Singleframe grille, a familiar profile, and a rear end with a continuous light bar inherited from the Prologue series of concept cars.
All models come with HD Matrix LED headlights with Audi laser lighting at the front, and LED light strip with OLED taillights at the rear.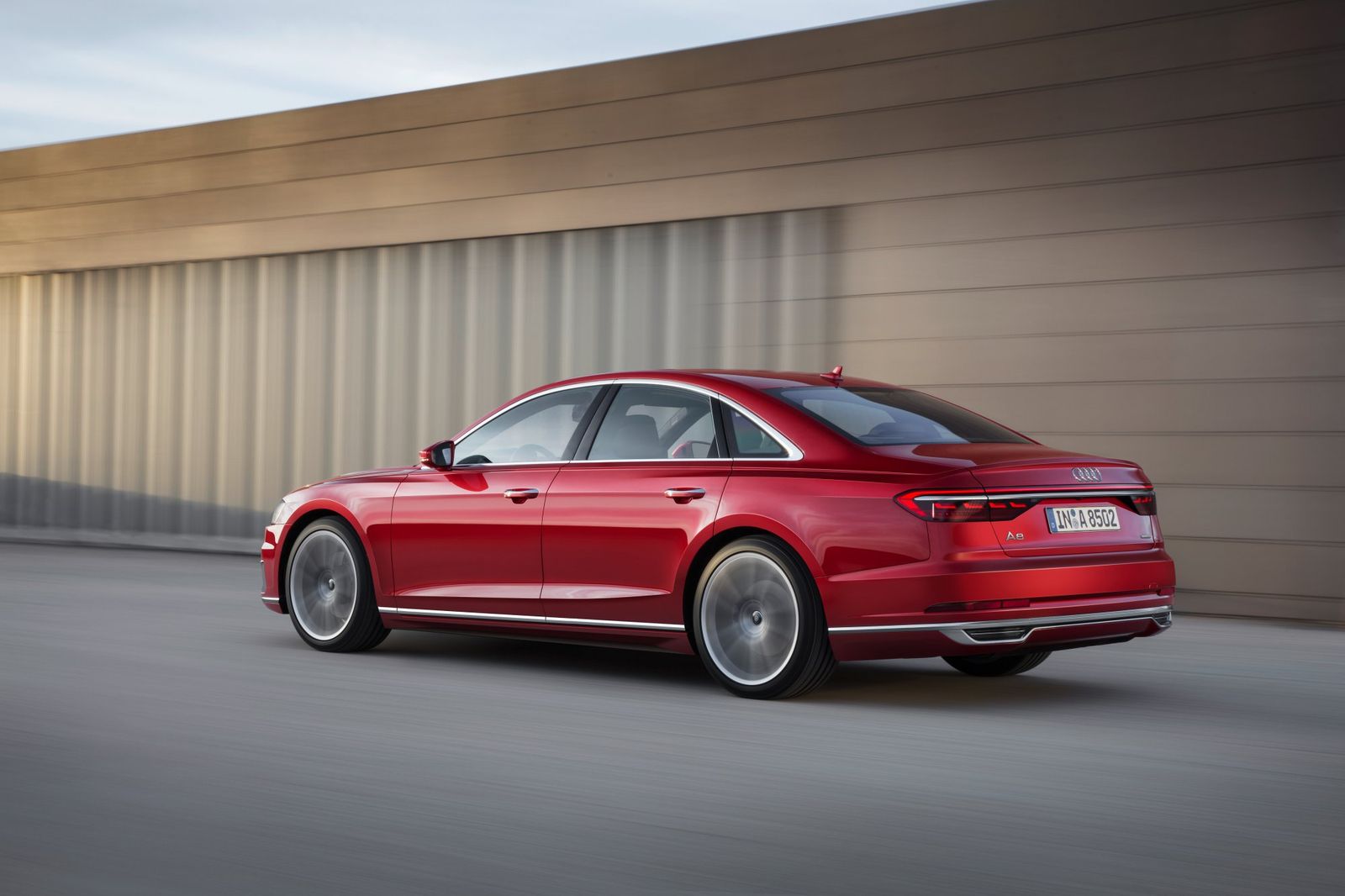 Inside, the A8 spoils its passengers with more room (in both body versions), as well as an extensive range of equipment and materials. In the A8 L, the optional relaxation rear right seat offers four different adjustments and a footrest that allows for warming and massaging the soles of the passenger's feet.
The rear passenger compartment is truly the place to be in the new A8, as occupants can control functions such as ambient lighting, the new HD Matrix reading lights, and seat massage via the rear seat remote with OLED display. They can also make private phone calls, among other things.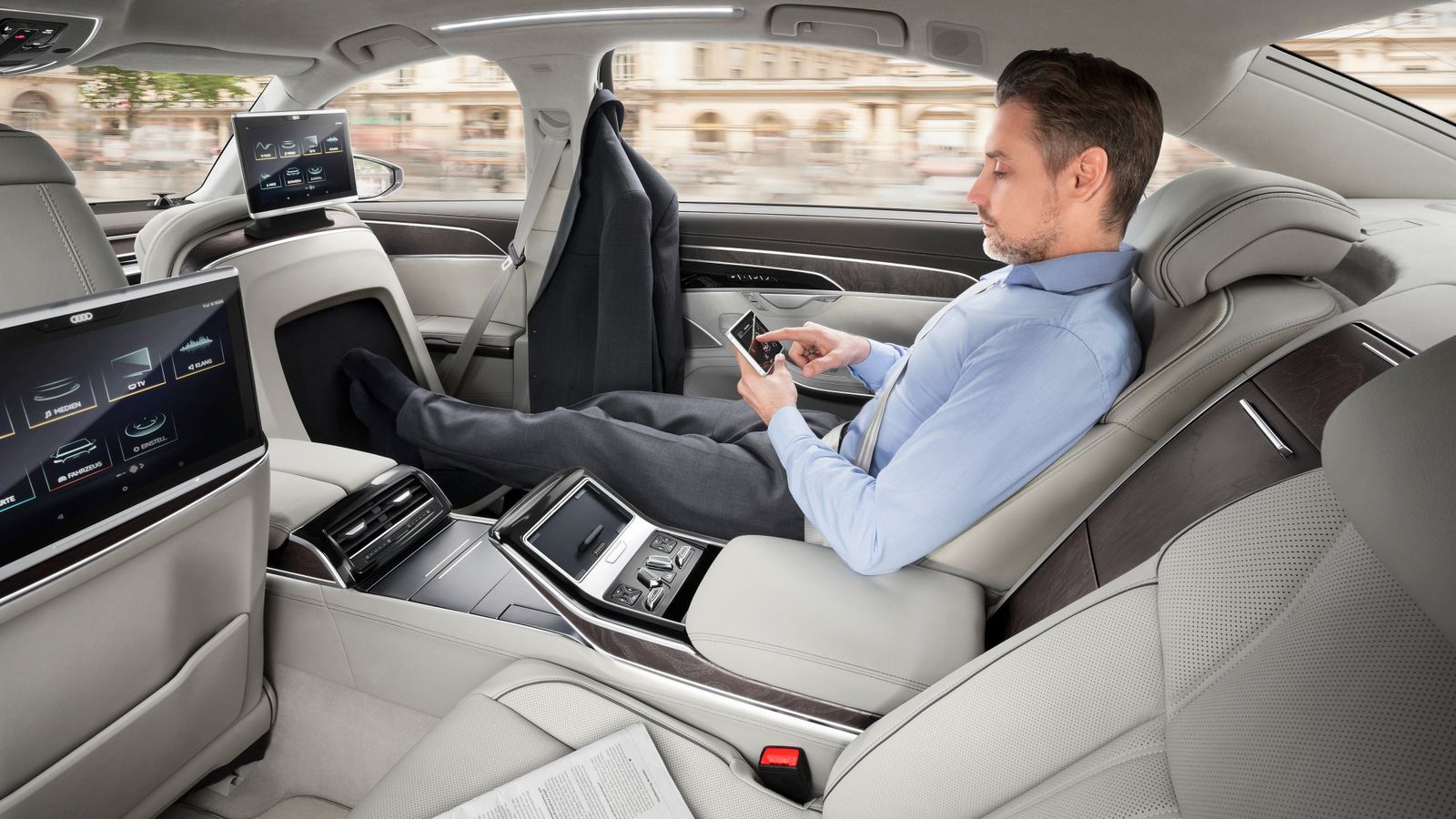 In the front, the dashboard adopts a horizontal design with a new operating concept that ditches the rotary pushbutton and touchpad of the previous A8 with a fingertip control function with acoustic and tactile feedback for the large infotainment display. There's also a second touchscreen display on the central tunnel for air conditioning, comfort commands, and text inputs. Finally, the 10.1-inch Audi Virtual Cockpit replaces the traditional instrument panel.
Engine-wise, the A8 will be available at launch with two "extensively reengineered" V6 turbo engines: a 286 hp 3.0 TDI and a 340 hp 3.0 TFSI. Two V8s will follow slightly later: a 435 hp 4.0 TDI and a 460 hp 4.0 TFSI. The range-topping engine remains the 6.0-liter W12. All five engines feature mild hybrid technology (MHEV) which allows the car to coast with the engine switched off, and to restart smoothly. There's also an extended start/stop function, and an energy recovery output of up to 12 kW, with all these measures said to bring down average fuel consumption by as much as 0.7 l/100 km.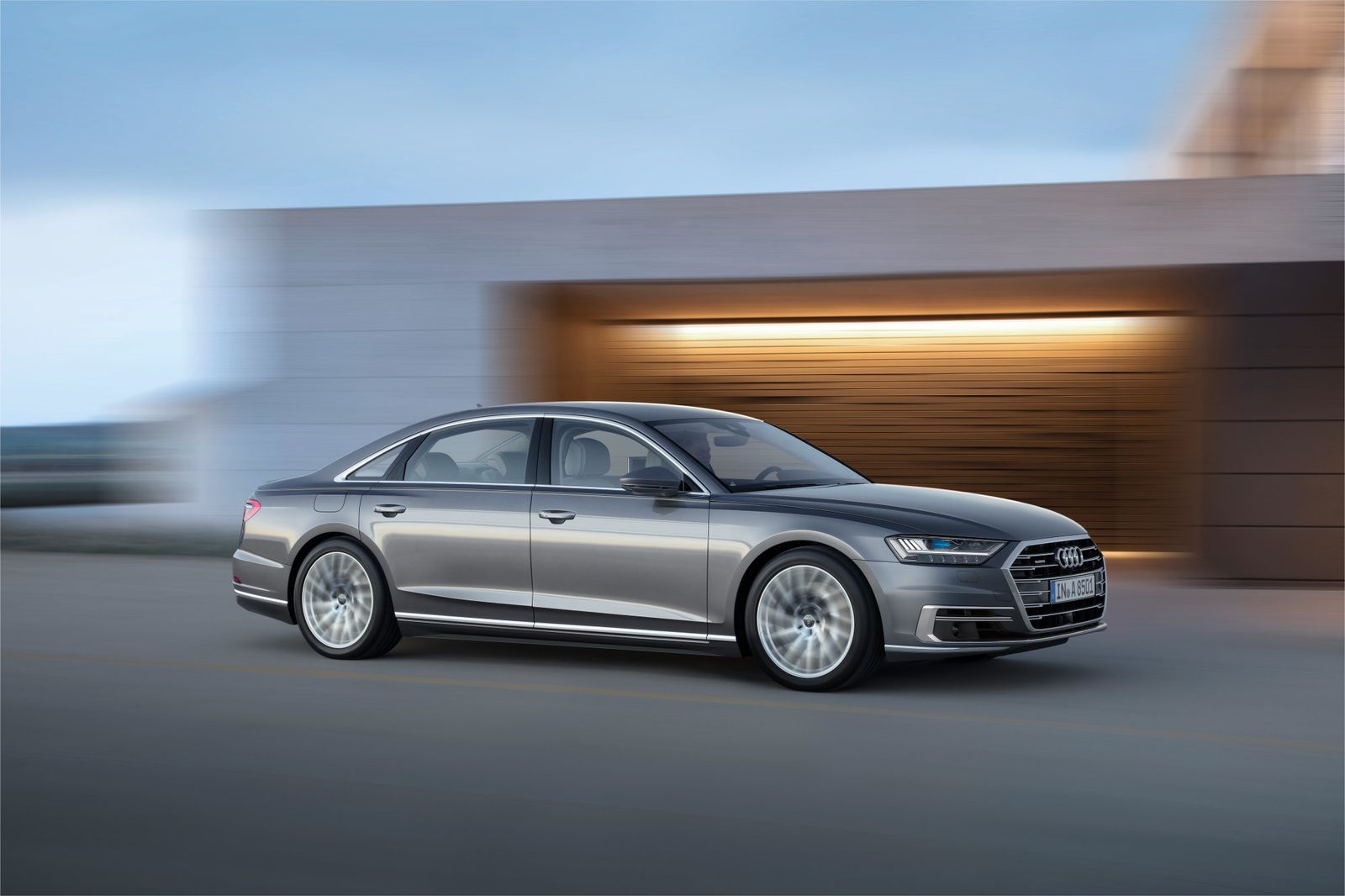 Later on, Audi will also launch the A8 L e-tron quattro plug-in hybrid with a total power of 449 hp and 700 Nm of system torque. Thanks to a lithium-ion battery, it will be able to drive in all-electric mode for about 50 km (31 miles).
As you already know by now, the 2018 A8 features a fully active air suspension and all-wheel steering for increased comfort and maneuverability. Handling is enhanced thanks to the sport differential that actively distributes torque between the rear wheels, complementing the quattro AWD system that is now standard on all A8s.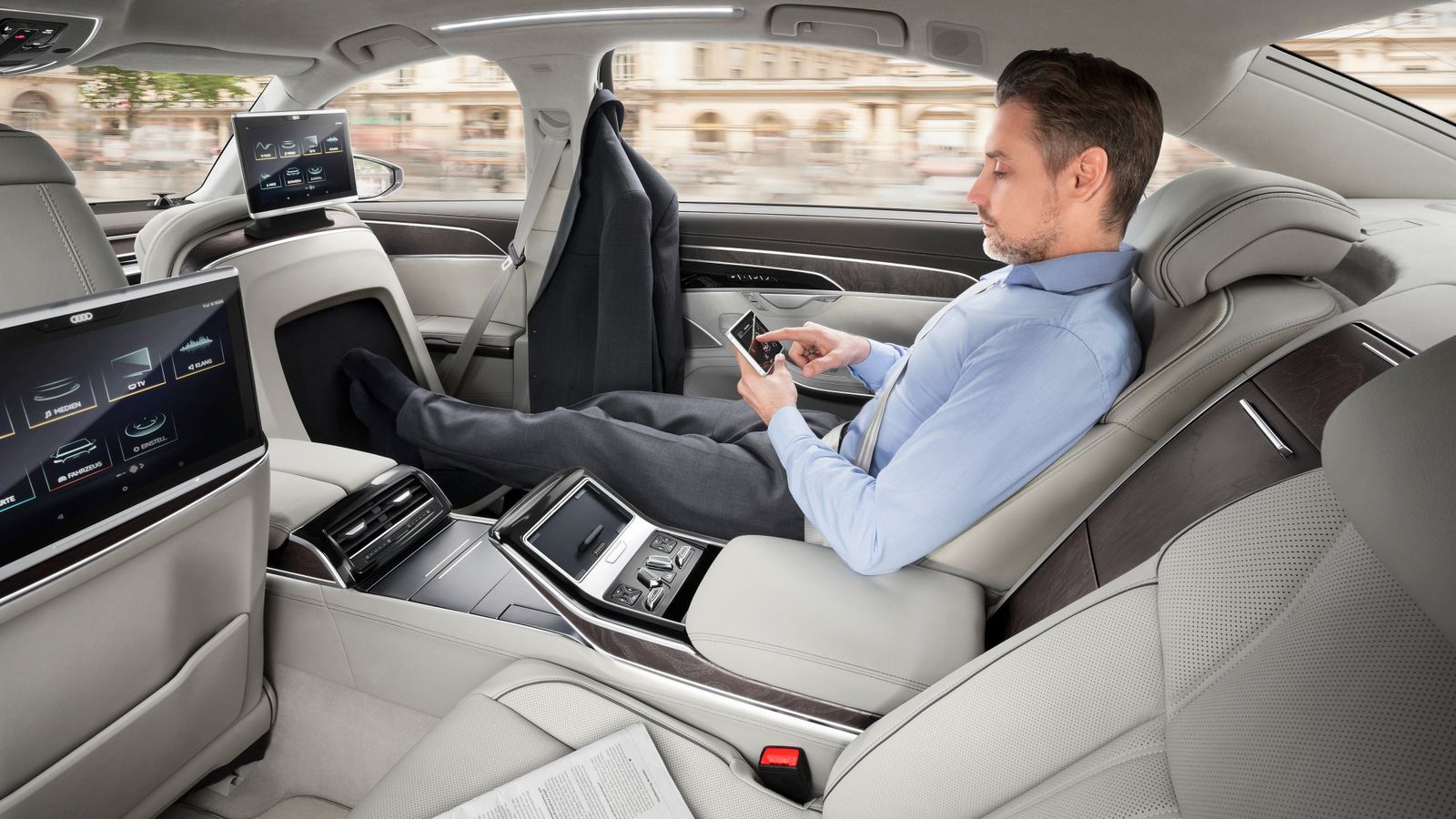 Finally, Audi claims the new A8 is the first production automobile developed specially for highly-automated driving. For example, the Audi AI traffic jam pilot can take charge of driving in slow-moving traffic at up to 60 km/h on freeways and highways, allowing drivers to take their hands off the steering wheel permanently. Furthermore, the Audi AI remote parking pilot and Audi AI remote garage pilot can autonomously steer the A8 into and out of a parking space or a garage, with the driver able to monitor the maneuver from the outside.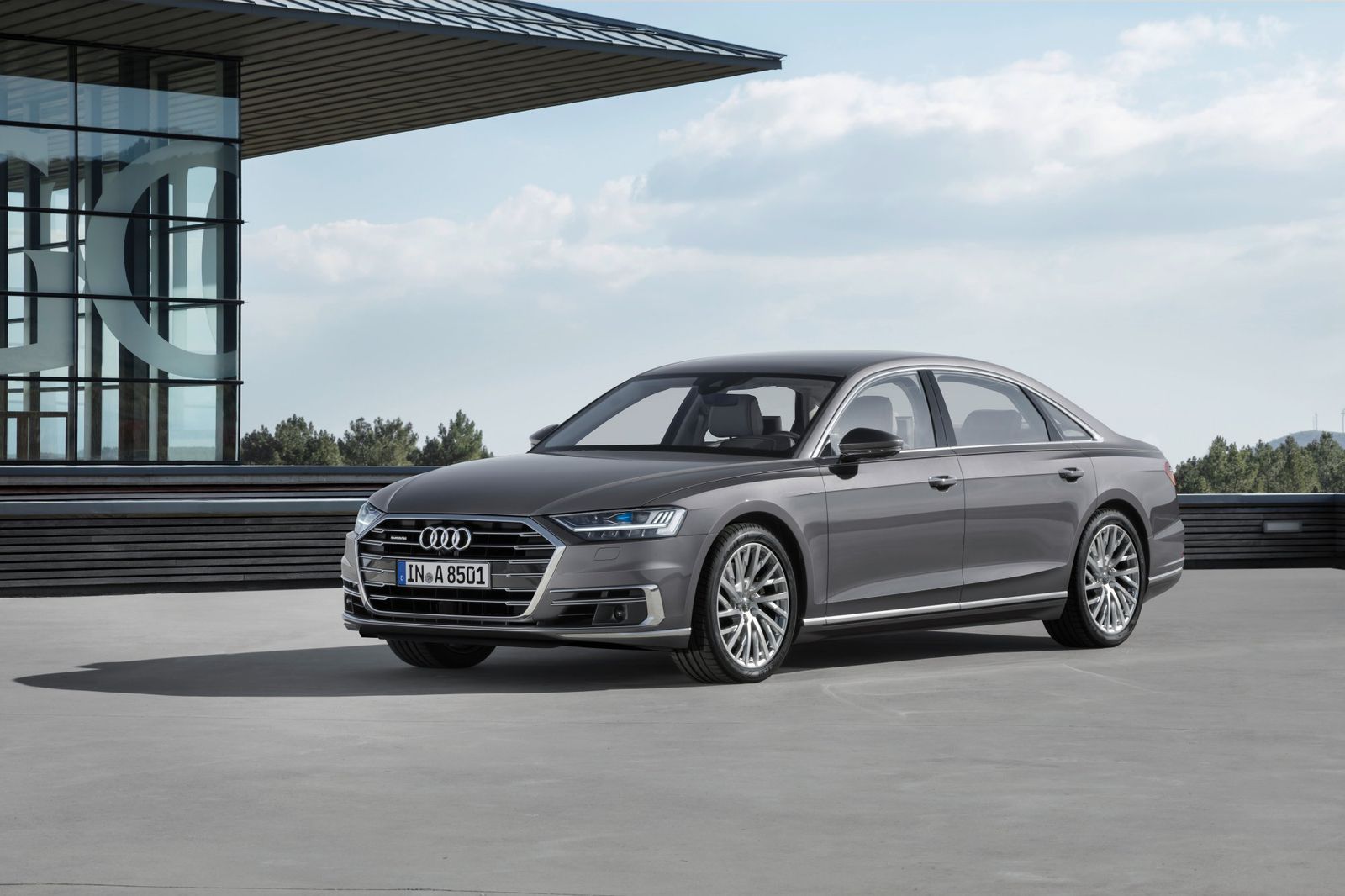 The new Audi A8 and A8 L will debut in Germany in late fall 2017, with starting prices of €90,600 and €94,100, respectively.