That's an additional six grand compared to the base model of the previous generation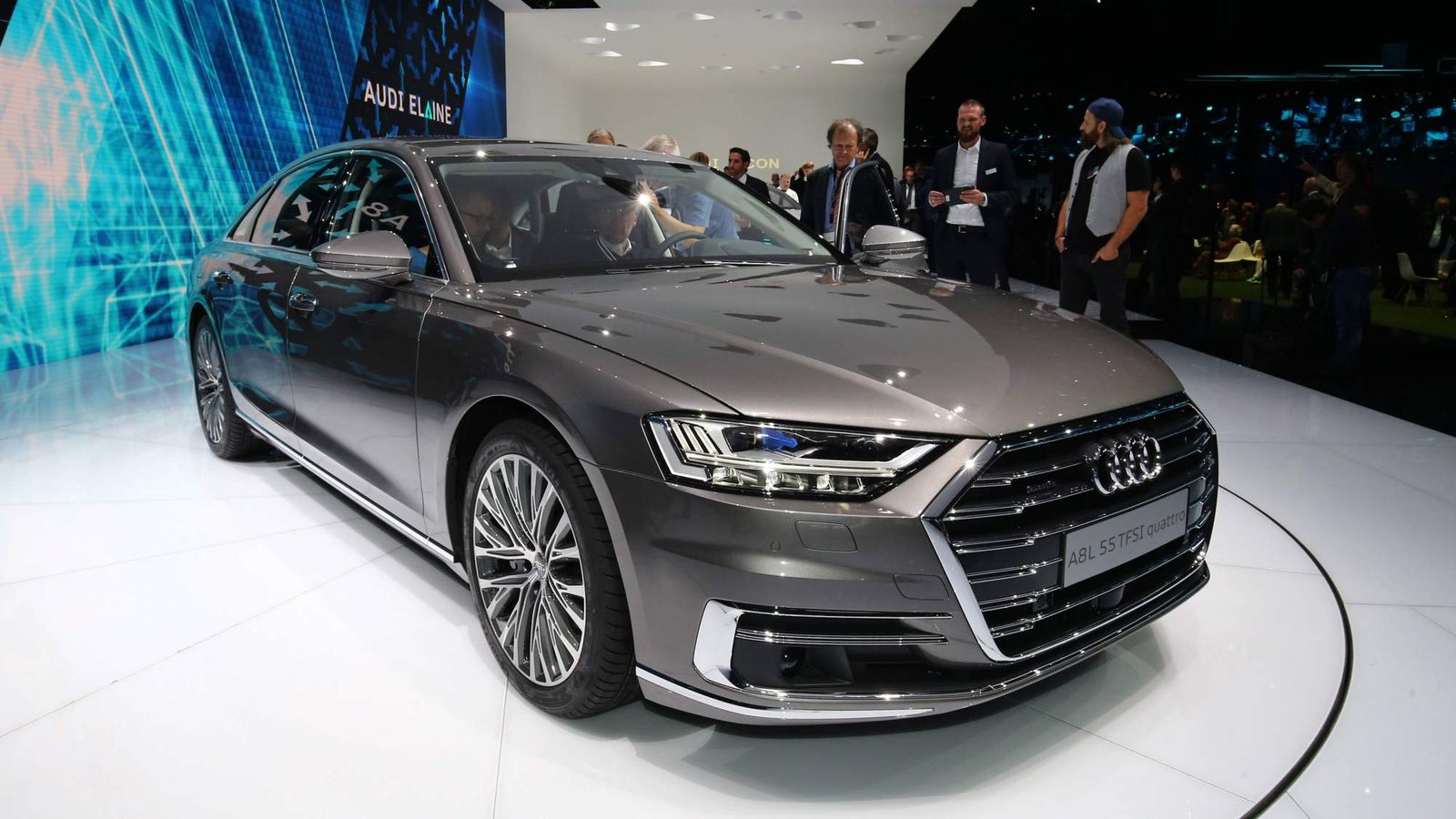 Fresh from the all-new A8 full-size luxury sedan's world debut at the Frankfurt Motor Show earlier this month, Audi has announced pricing for the German market.
The automaker will start taking orders for the A8 on October 5, with only two engine choices available at launch: the 286-hp 3.0 TDI and the 340-hp 3.0 TFSI.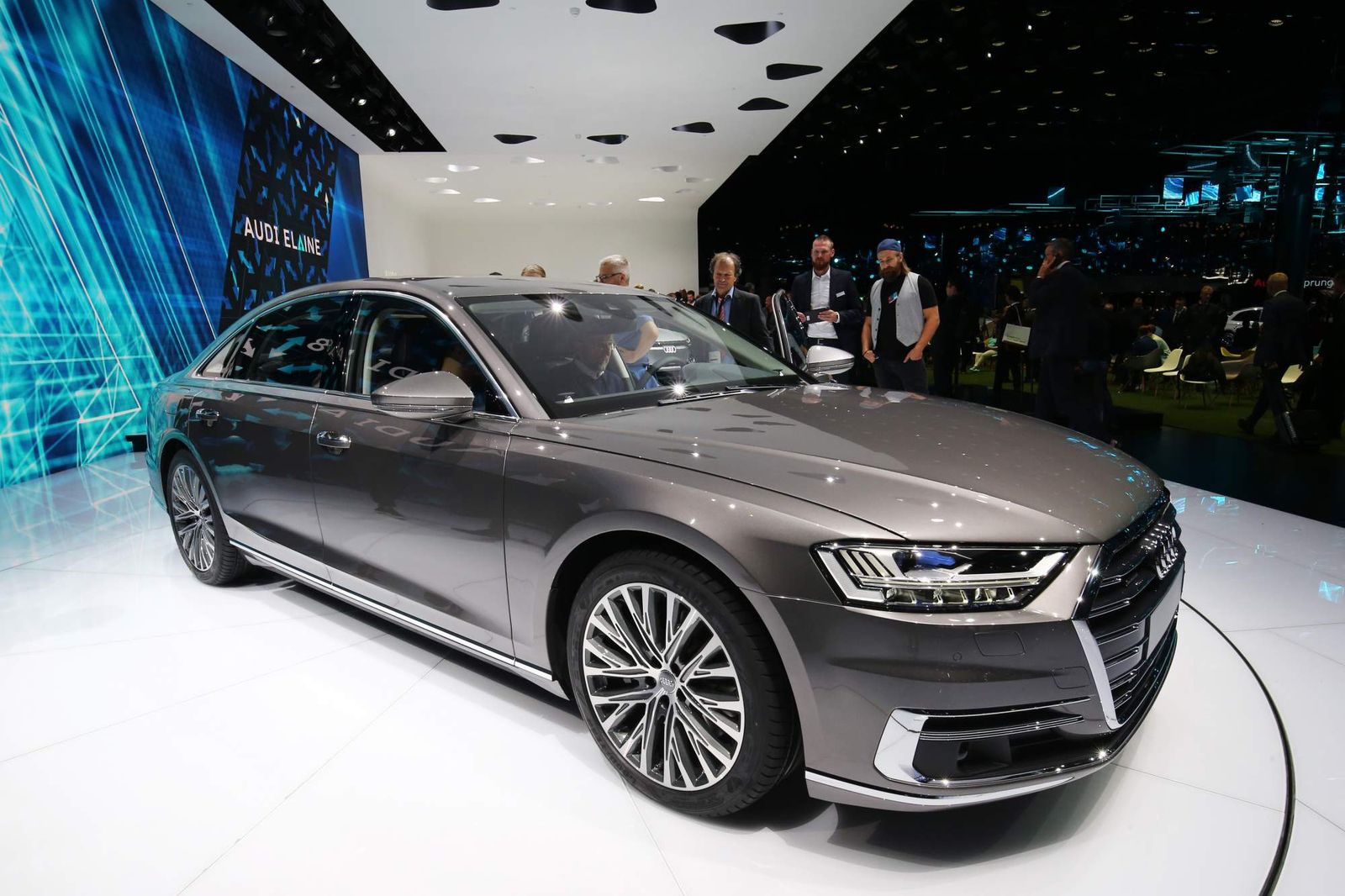 Audi's flagship starts at €90,600 (about $107,000 at the current exchange rates), which is the price German customers will pay for the model equipped with the 3.0-liter TDI engine in short-wheelbase form. Or, as Audi calls it, the A8 50 TDI quattro — yes, the strange naming convention goes on as planned, unfortunately.
Those who need the extra space offered by the long-wheelbase version will have to fork out €94,100 for the A8 L 50 TDI quattro.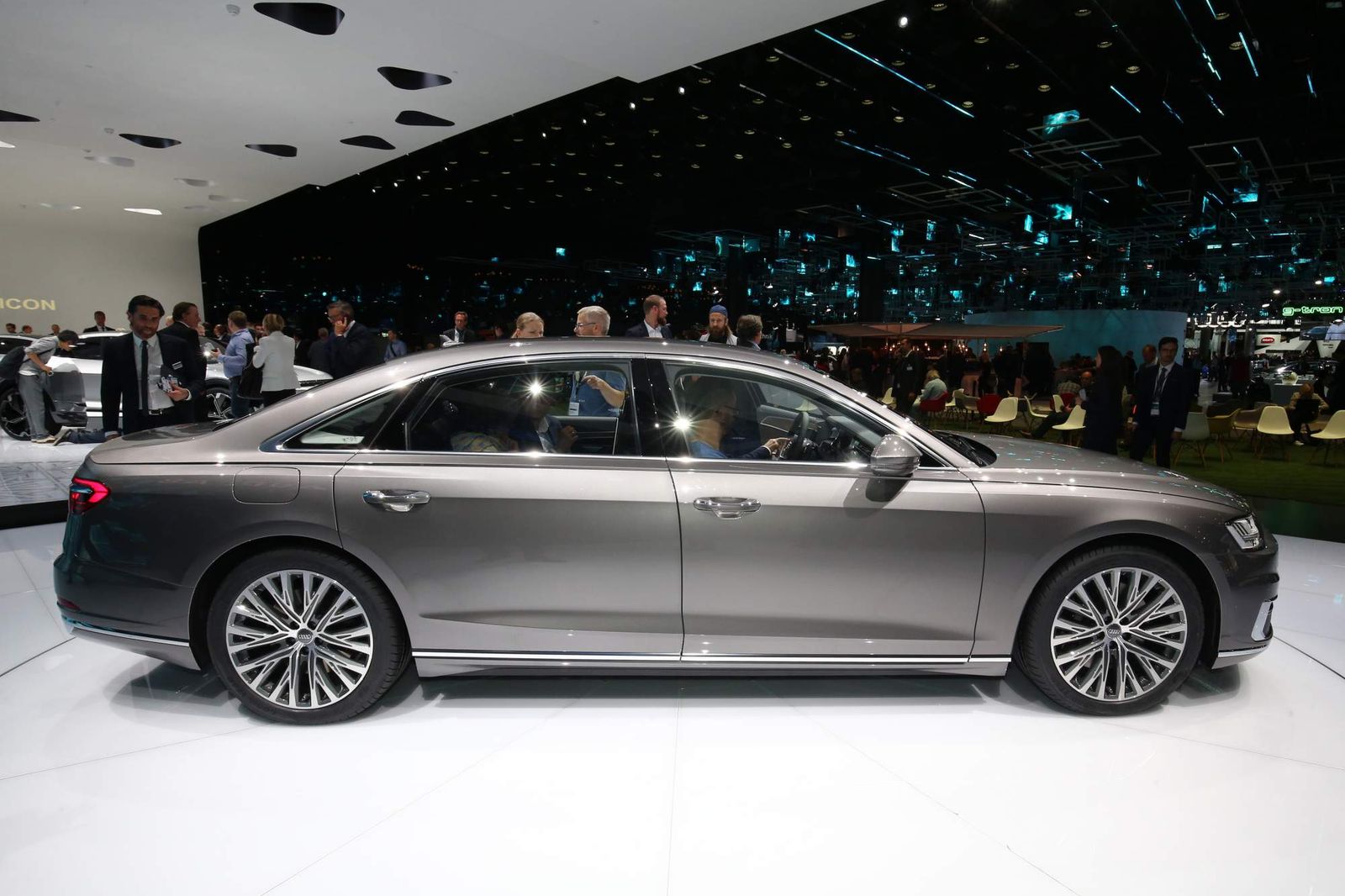 Compared with the outgoing model with the same engine in SWB configuration, the new A8 3.0 TDI quattro is €6,600 more expensive. When one compares it with the competition, however, the 2018 A8 is similarly priced: the BMW 730d xDrive costs €90,600, while the Mercedes-Benz S 350 d 4MATIC retails for €88,447 in Germany.
Prices for the gasoline-powered Audi A8 55 TFSI have not been announced yet.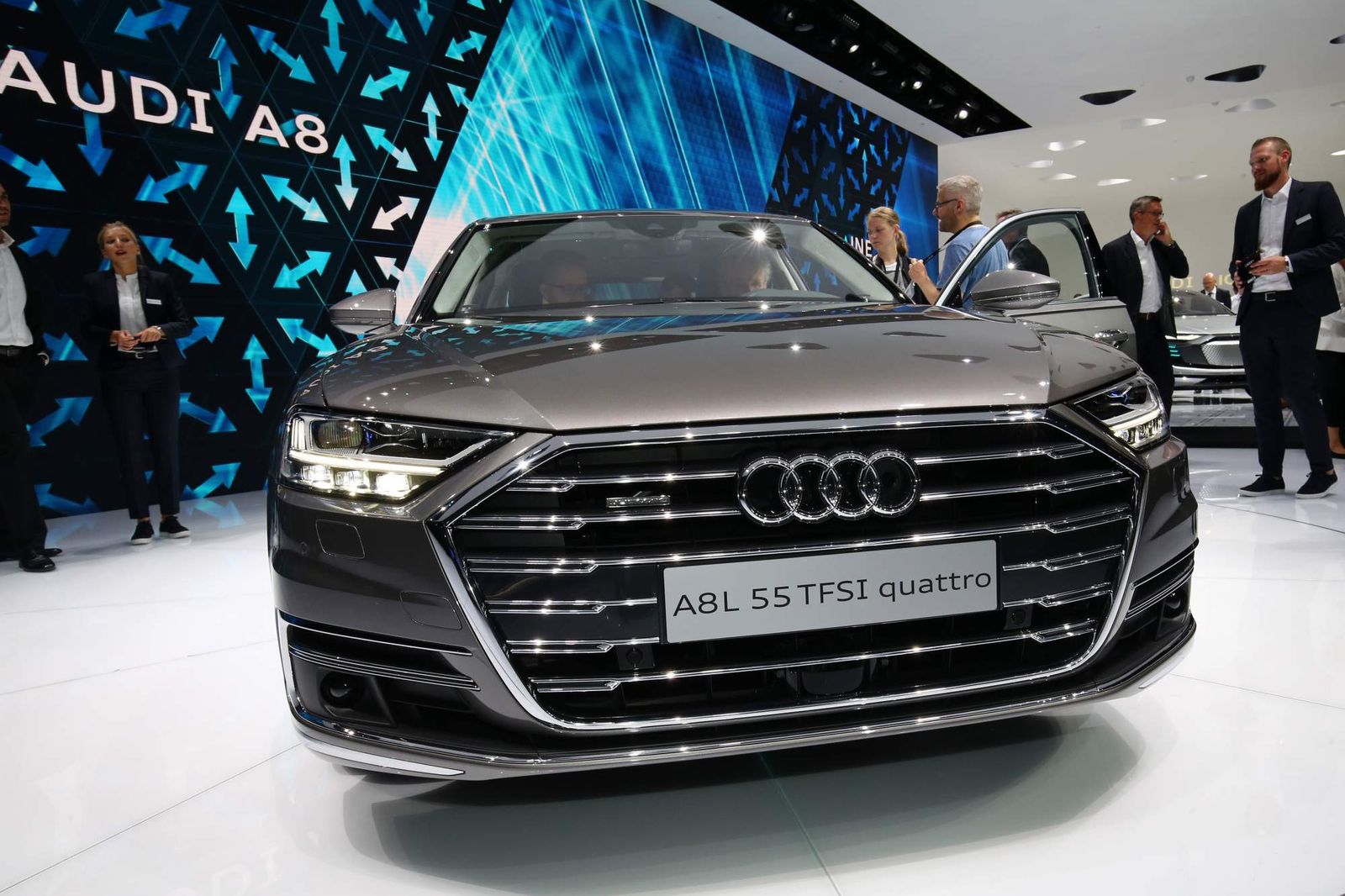 Both six-cylinder engines available at launch use a belt alternator starter, which is the center of the 48-volt main electrical system. The mild-hybrid technology allows for coasting with the engine switched off and a smooth restart, as well as an extended start/stop function and a recuperation output of up to 12 kW thanks to energy recovered during braking.
As a result, Audi claims fuel consumption is cut by as much as 0.7 l/100 km in real driving conditions. The A8 50 TDI quattro averages 5.6 l/100 km, while the A8 55 TFSI quattro is claimed to return 7.5 l/100 km (both figures according to NEDC).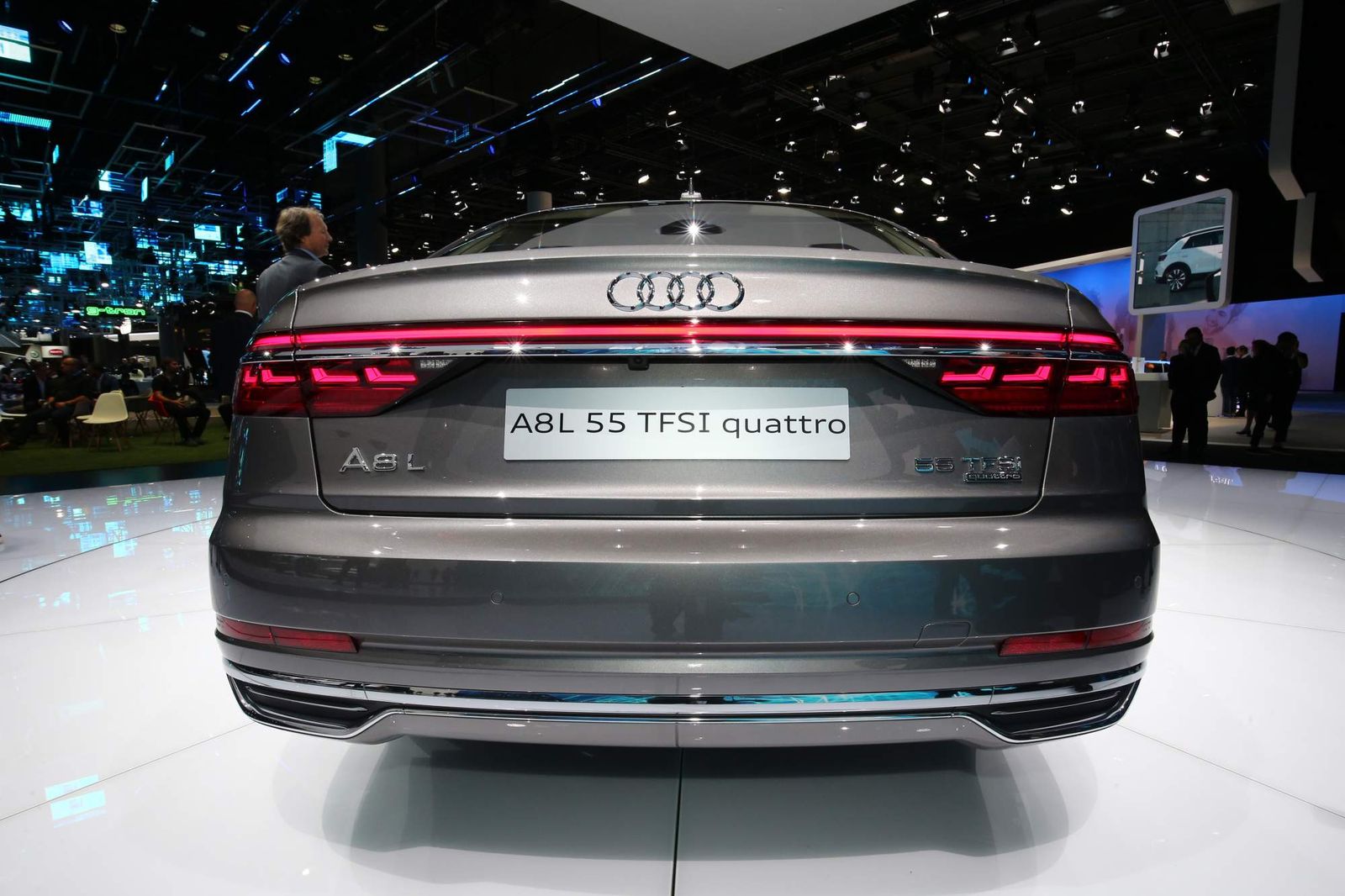 Performance-wise, the diesel-powered A8 needs 5.9 seconds to go from 0 to 100 km/h, while the gasoline model covers the same sprint in 5.6 seconds. In both cases, the top speed is limited to 250 km/h.
Technological highlights of the new A8 include all-wheel steering, an active suspension, the new MMI touch infotainment system, autonomous driving capabilities, and more than 40 driver assistance systems.
Deliveries of the all-new Audi A8 will begin at the end of November 2017 in Germany.
If you're in the market for a full-size luxury sedans but want your car to be different from the Audi-BMW-Mercedes trio, you may find the 2018 Lexus LS an interesting alternative.