It's without a doubt one of the most anticipated world debuts at the Geneva Motor Show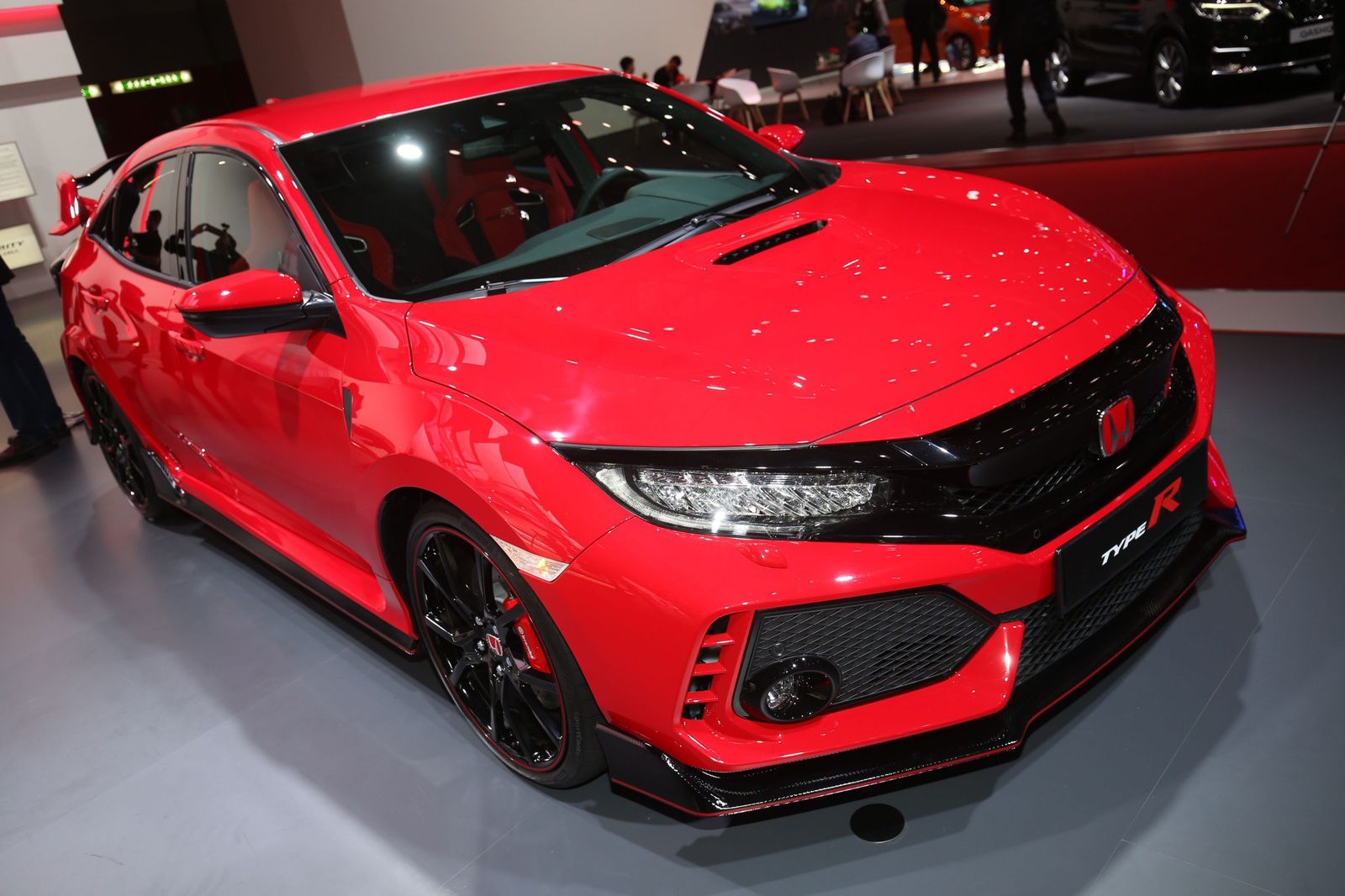 As far as the engine is concerned, the new hot Civic is an evolution of the previous model. It features the same 2.0-liter VTEC Turbo power plant which has been optimized and refined to deliver 316 hp (320 PS) and 400 Nm (236 lb-ft) of torque.
An improvement of 10 hp and 0 Nm doesn't sound like much, but the previous Civic Type R wasn't a feeble vehicle to begin with. According to Honda, throttle response and drivability have improved thanks to optimized engine control settings.
As before, transmission duties are performed by a six-speed manual gearbox, which now gets a rev match control system.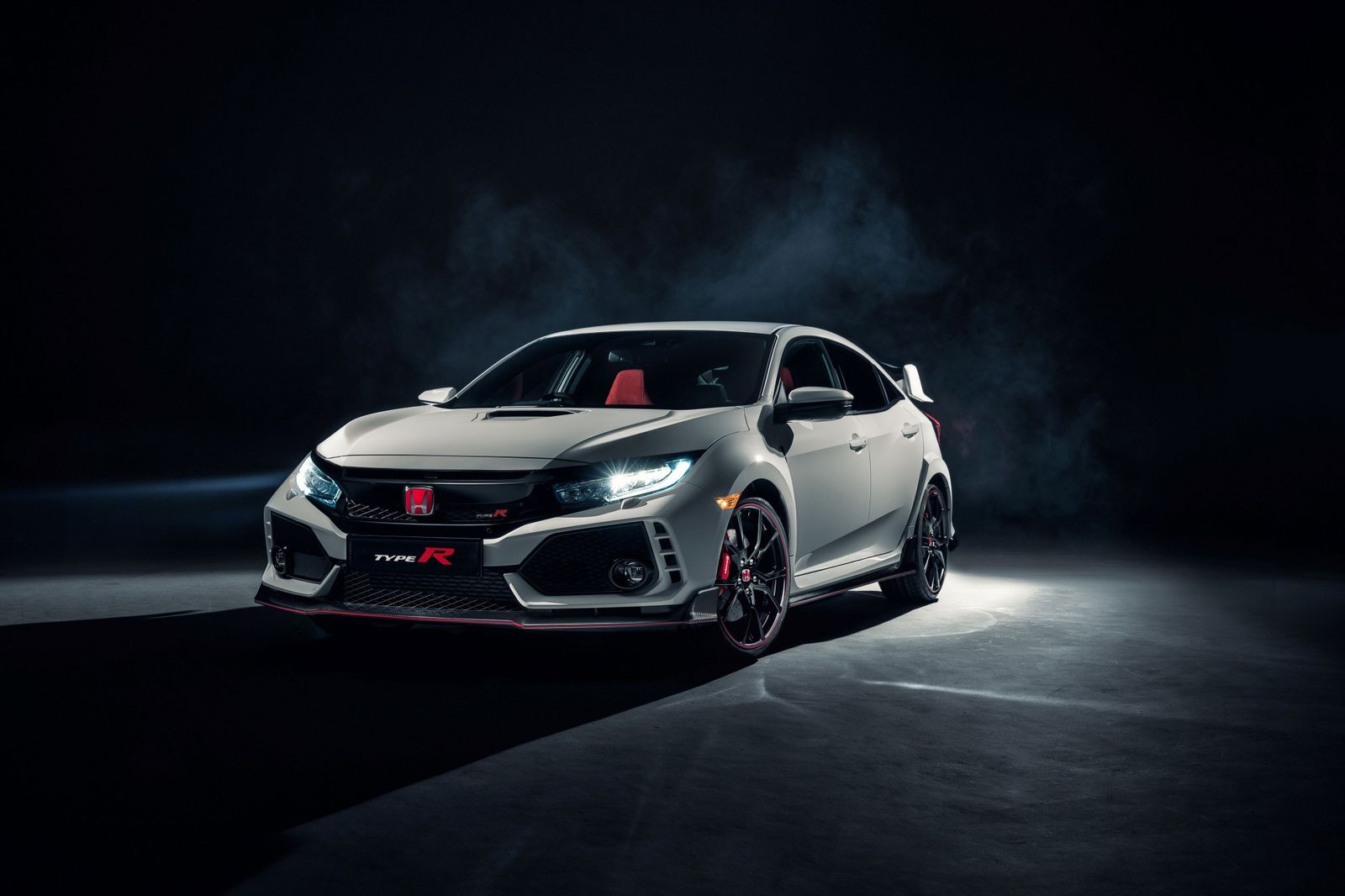 Honda says the new model shares the same fundamentals as the new Civic hatchback and "has been engineered from the ground up to deliver the most rewarding drive in the hot-hatch segment – both on road and on the racetrack."
A bold claim, but having driven the previous Civic Type R we tend to take that statement quite seriously. Especially since the new Type R has a lighter body shell that is also 38 percent more rigid.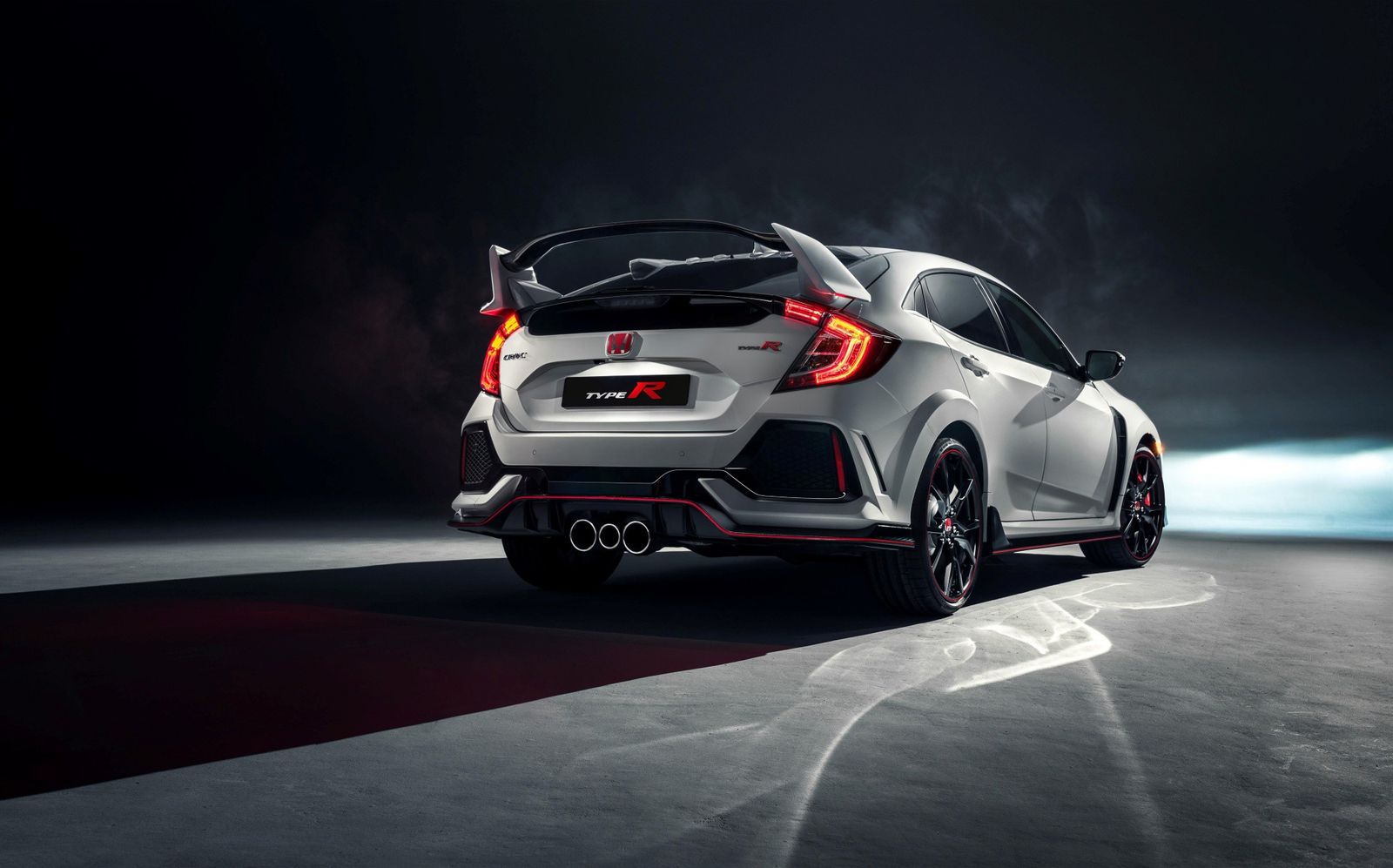 Engineers have revised the front Macpherson strut suspension of the standard Civic with new geometry to minimize torque steer and enhance handling, while the independent multi-link rear suspension has gained high rigidity suspension arms.
Honda claims the new Civic Type R features "an enhanced selection of driving modes" for greater usability compared to the previous generation model. There's a new "Comfort" setting added to the already available "Sport" and "+R" modes. Each selection adapts the response of the dampers, steering, gearbox and throttle.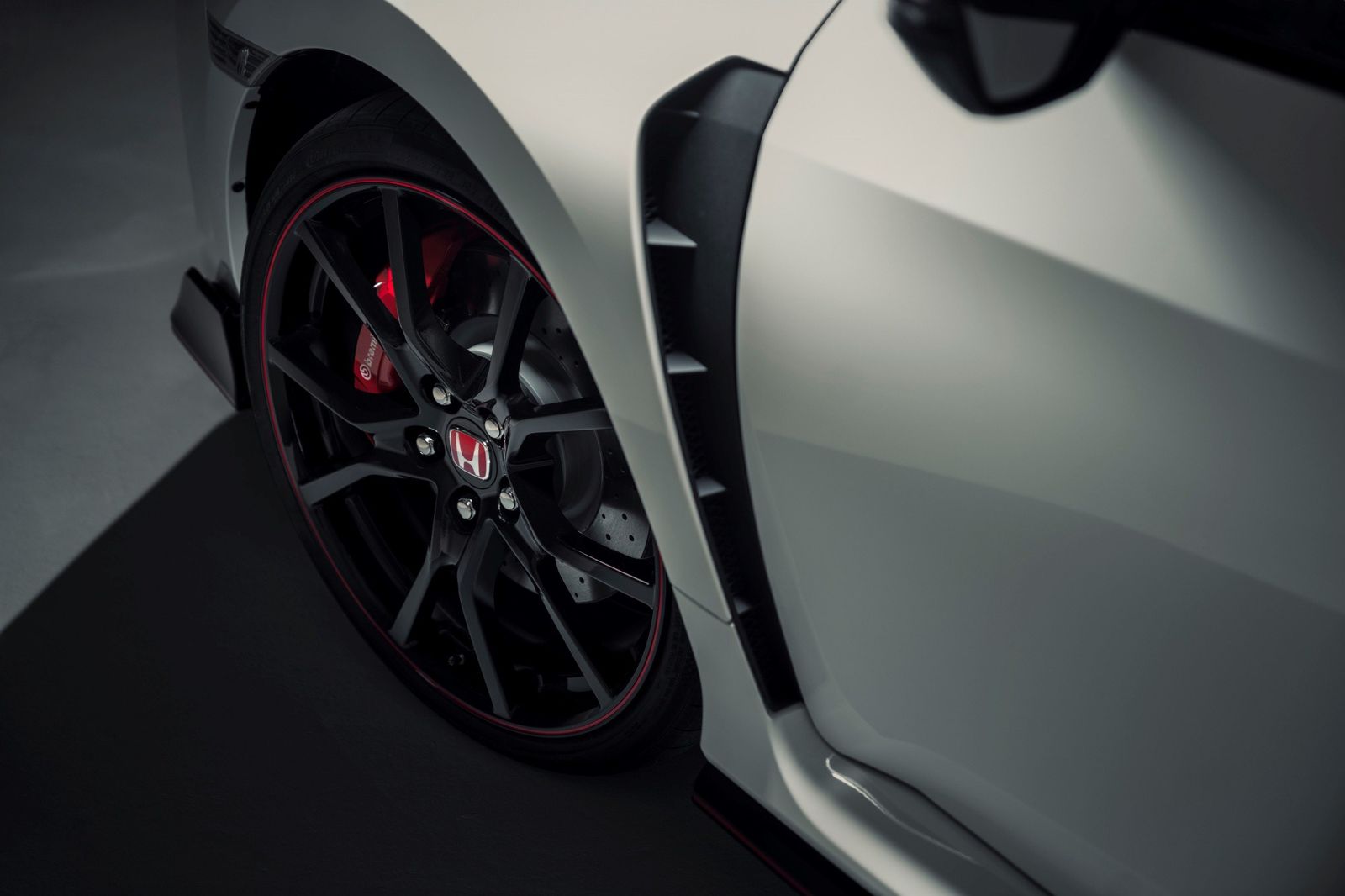 Finally, as the photos can reveal, the new Civic Type R features a more comprehensive aero kit consisting of a smoother underbody, front air curtain, a lightweight rear wing, and vortex generators at the trailing edge of the roof line. High-speed stability is said to be improved thanks to a better balance between lift and drag.
No performance specs have been released, but we expect mild improvements over the previous Civic Type R.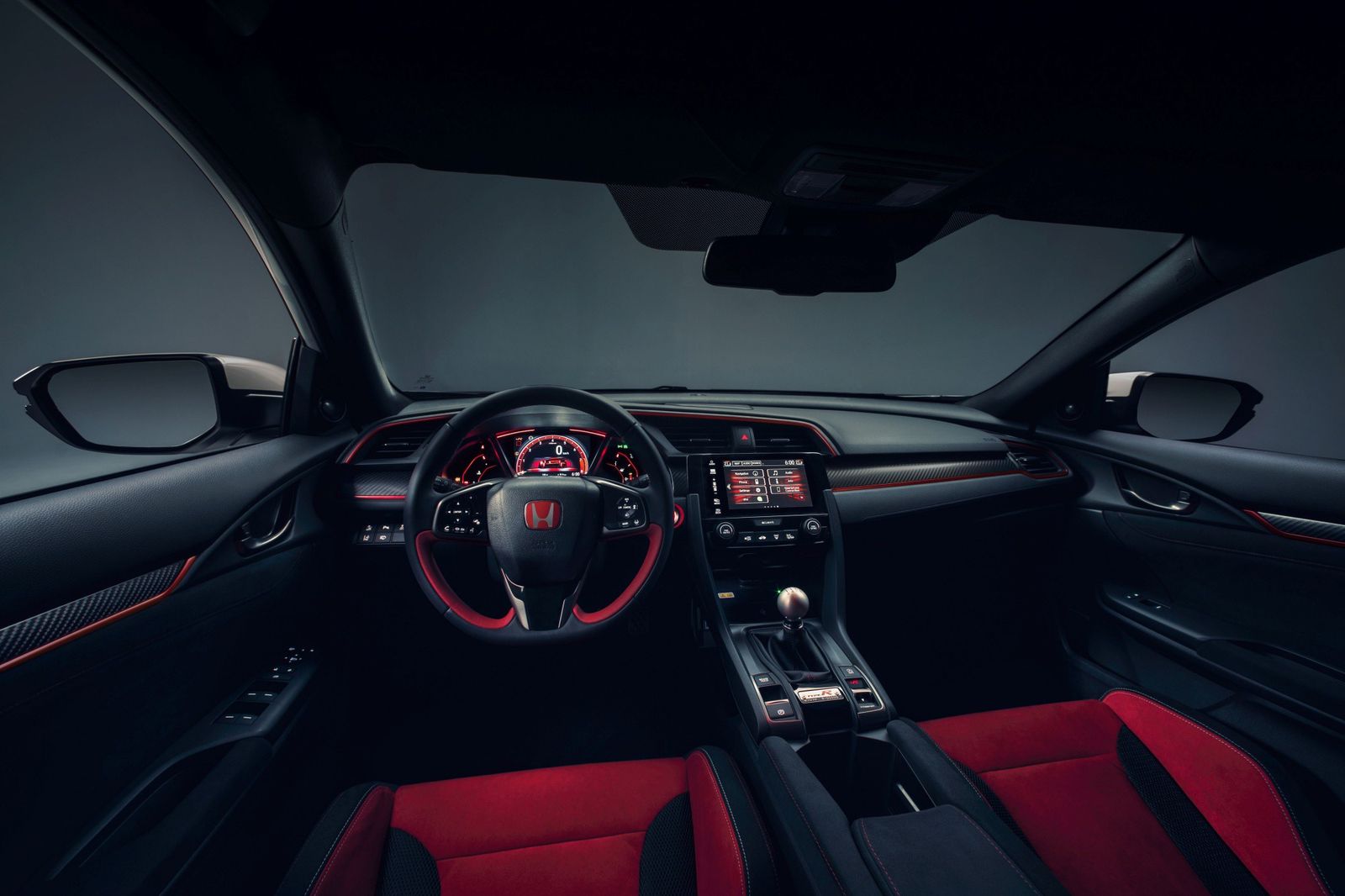 Built in the UK, the Civic Type R will arrive in Europe in summer 2017 and will eventually be sold in other markets worldwide, including the United States, marking the first time a Type R-badged Honda will be sold there.