All-New 2018 Hyundai Accent Looks Like a Downsized Elantra
Not that there's anything wrong with that
You're looking at the fifth-generation Hyundai Accent subcompact, the automaker's entry-level sedan in North America.
It's an all-new model, although one may mistake it for the Elantra for obvious reasons: it looks very similar to the compact model.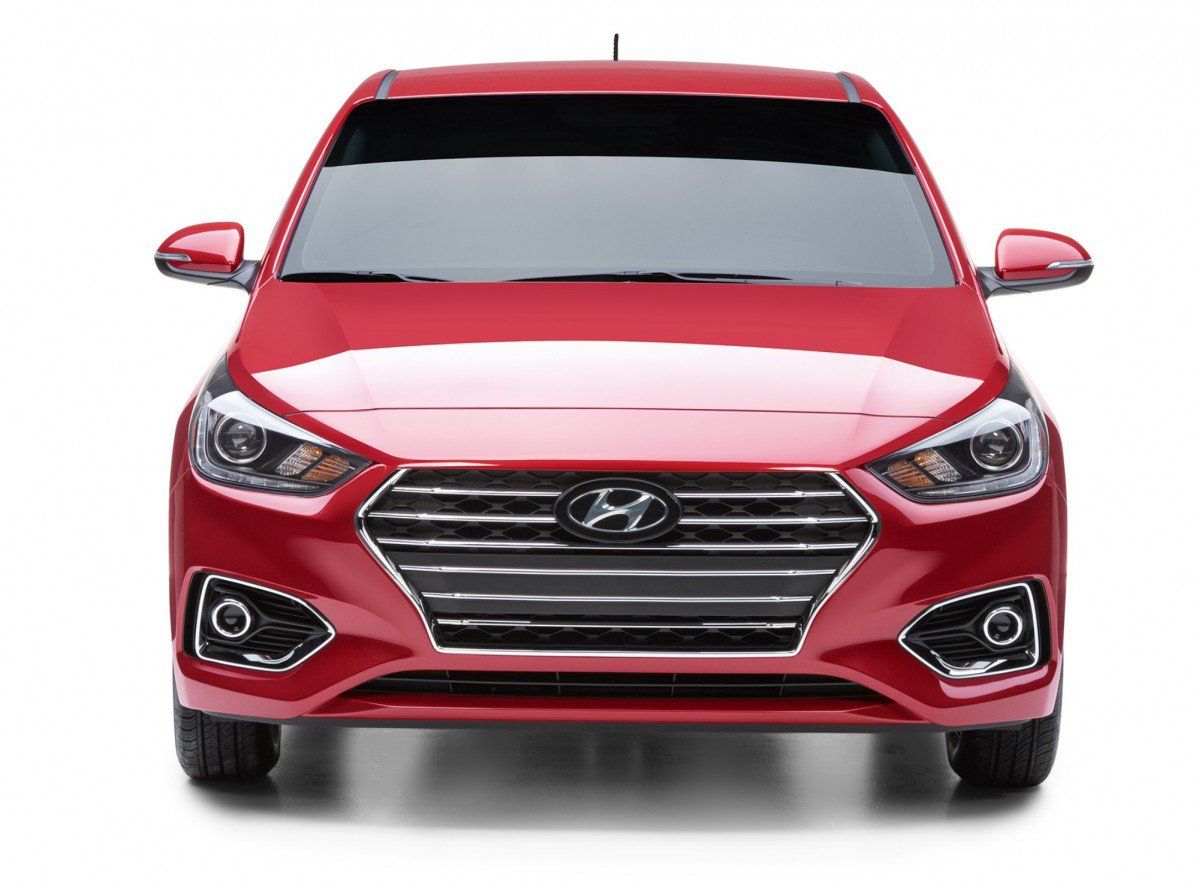 The new Accent adopts Hyundai's latest hexagonal grille, sharper headlights and taillights, as well as generous chrome trim. Inside, the Korean subcompact features a redesigned dashboard with an available 7.0-inch touchscreen-based infotainment system that is compatible with Android Auto and Apple CarPlay.
The red and black upholstery looks quite attractive, but we don't know if it's standard equipment. Hyundai says the new Accent offers more space inside, thanks to the slightly longer and wider body.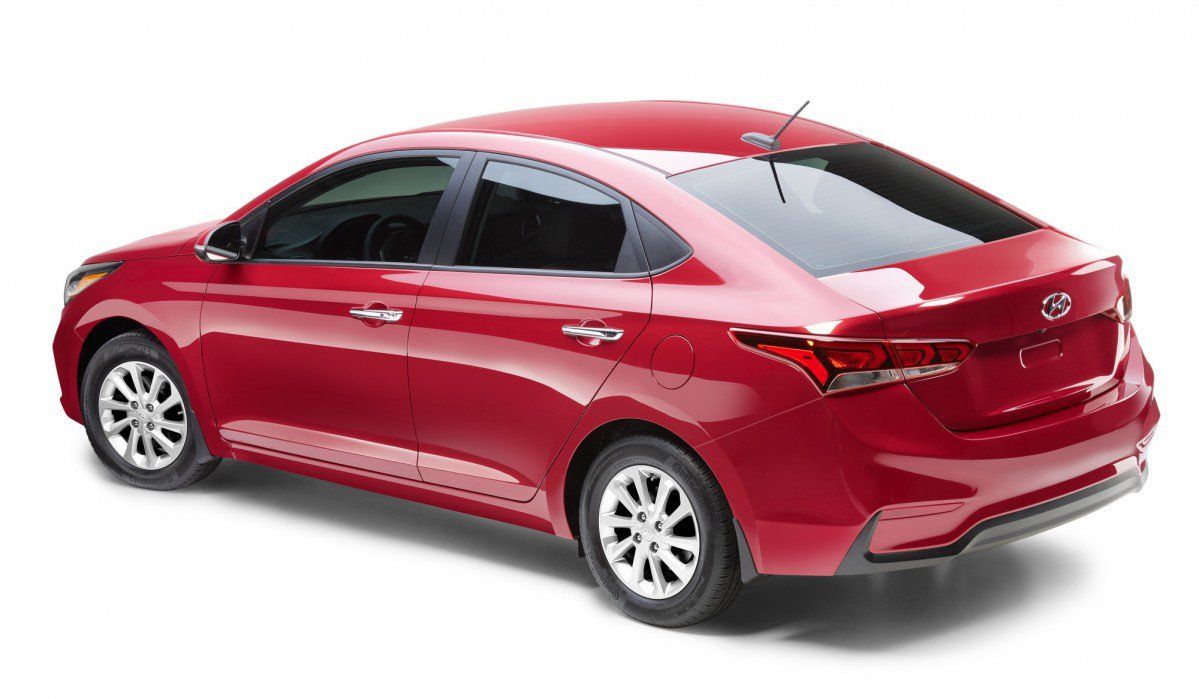 Under the skin, the subcompact model features a revised 1.6-liter four-cylinder gasoline engine rated at 132 hp and 119 lb-ft (161 Nm) of torque. The 4.5 percent increase in torque from 1,500 rpm reduces the 24-49 mph (40-80 km/h) time by 0.2 seconds and 49-74 mph (80-120 km/h) by 1.3 seconds.
The engine is linked to either a six-speed manual transmission or a six-speed automatic. Combined with the upgraded ECU, low-friction piston rings, and variable fuel pressure module, the 1.6L mill is said to be 7 percent more fuel-efficient.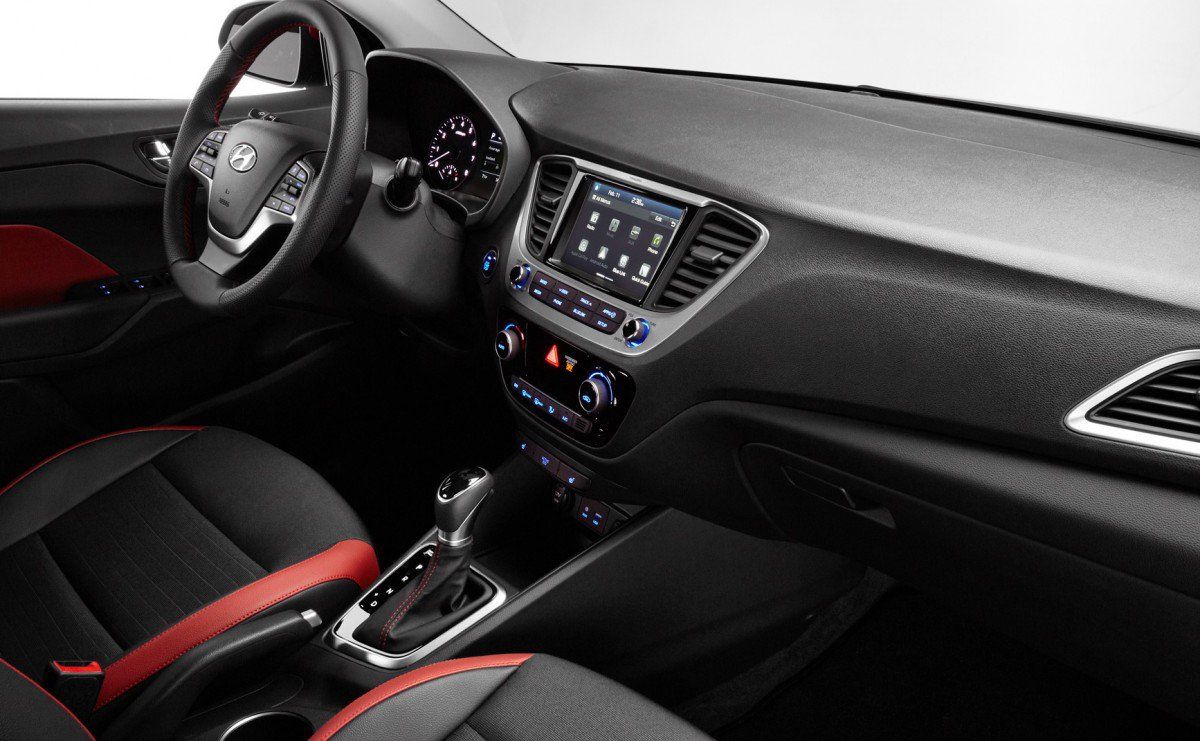 As for safety, the 2018 Accent features a strengthened chassis with better front crumple zone, improved front side airbags, and thicker front side members. Autonomous Emergency Braking and a rearview camera are also available.