We'll see all of it at the Geneva Motor Show next month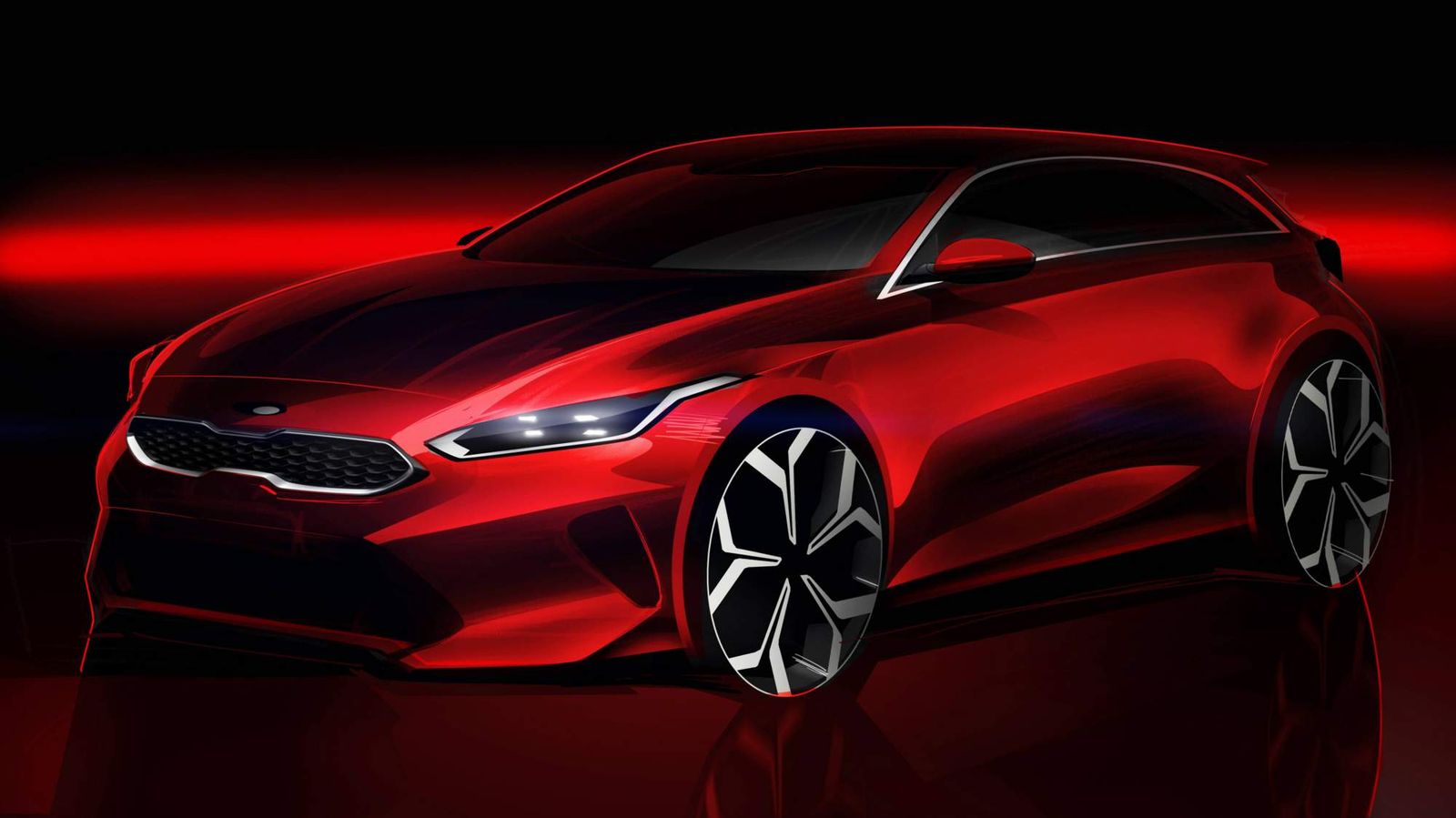 UPDATE: see here all the details regarding the new Kia Ceed
Kia has released the first design sketch of its all-new Ceed compact hatchback, which will be unveiled a month from now at the Geneva Motor Show (March 8-18). Styled, developed, engineered and built in Europe, the new Kia Ceed will debut in two body styles: a five-door hatchback and a second mysterious variant — most likely a shooting brake inspired by the Proceed Concept shown at last year's Frankfurt Motor Show.
As you can see, the Ceed sketch shows plenty of similarities with the Proceed Concept, particularly at the front where there's a new version of Kia's tiger nose grille, similar headlights that extend to the fenders, and an aggressively-styled bumper that integrates a second grille and triangular lateral air intakes.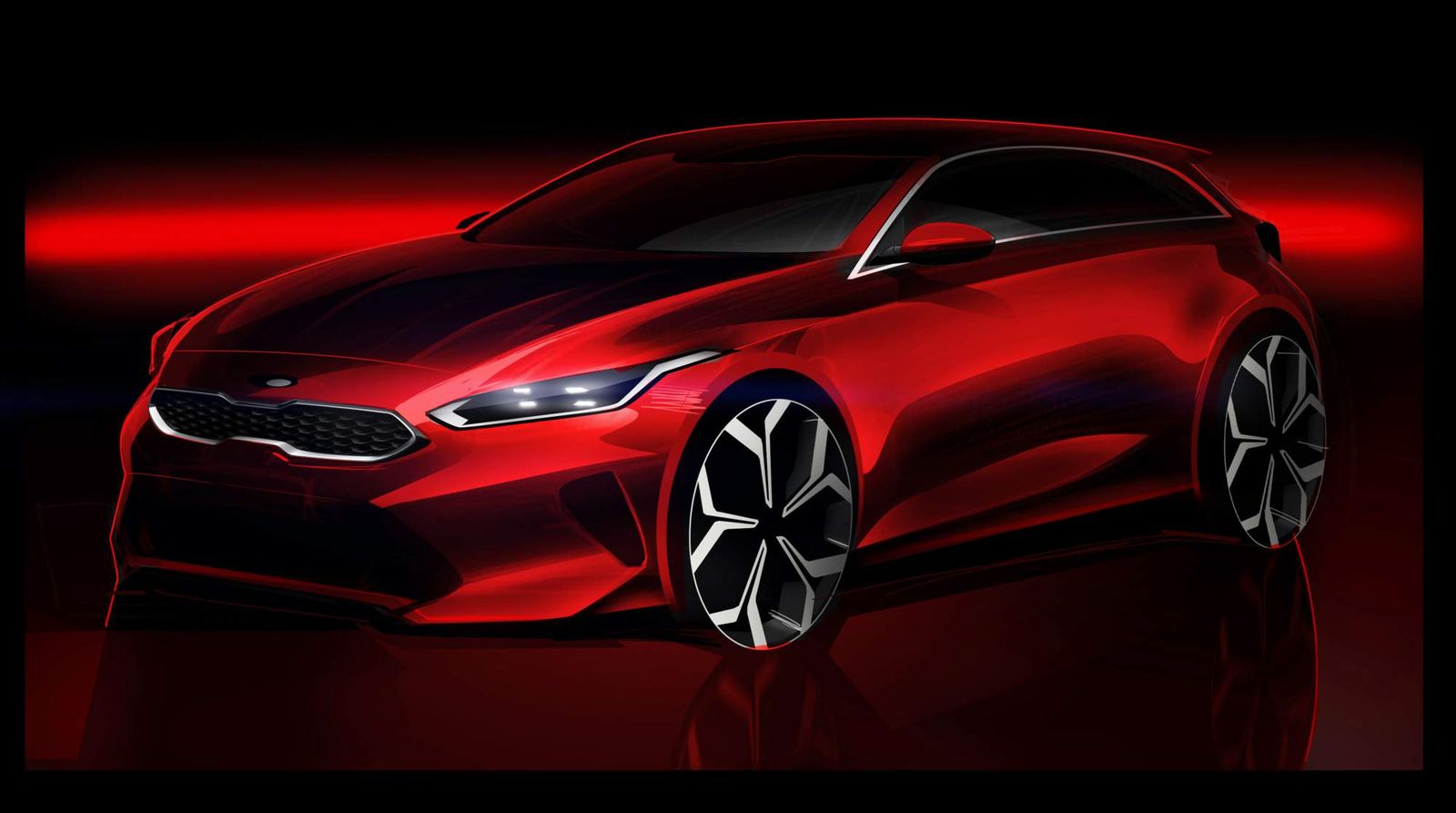 As with the Proceed Concept, Kia says the Ceed's design is inspired by the fastback styling of the Stinger. Even though it's a five-door hatch, it looks like a three-door thanks to a clean and dynamic profile — maybe the production version will feature hidden door handles for the rear doors.
Besides the more athletic design, the new Ceed promises to bring "innovative new technologies and engines," as well as a "more engaging drive." The ride and handling characteristics should top those of the previous Ceed as far as dynamism, driver engagement, and refinement are concerned, according to Kia.
Finally, the automaker has changed the spelling of its model's name, going from "cee'd" to "Ceed" — a more than welcome change if you ask us. As before, the model designation hints at a car for the Community of Europe, with European Design. Kia will begin sales of the all-new Ceed in the second quarter 2018 in left-hand-drive markets across Europe.
For an accurate indication of what the new Ceed will look like, check out the recently unveiled 2018 Forte (a.k.a. the Cerato outside North America), which is essentially the Ceed's sedan version.