All-new 2018 Mercedes-Benz A-Class drops camouflage for "crash test orange" paint
And reveals everything in the process
Following many sets of spy photos, including with the A-Class Sedan, we can now show you Mercedes' next-generation compact model virtually undisguised.
You may still notice something unusual about the prototype in the photos and that's the orange paint typically used on crash test vehicles that covers even the grille. Other than that, though, it looks exactly like the upcoming production model.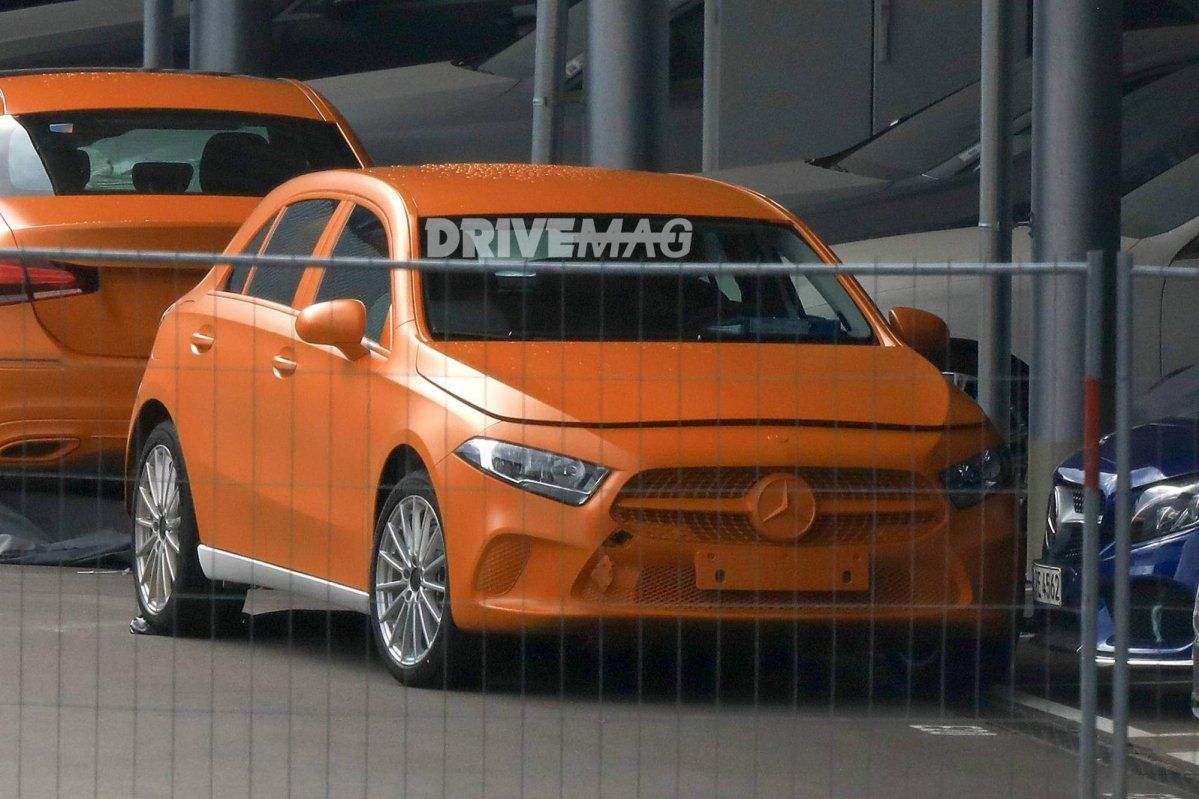 Styling-wise, it's heavily inspired by the Concept A Sedan — the shapes of the headlights and taillights are very similar, as are the upright grille and the window line. The spy photos also offer a glimpse at the upcoming A-Class Sedan, though we only get to see the rear end — its the other orange car parked behind the A-Class hatchback.
The new model looks like an evolution, although the proportions are slightly changed: it's wider than the current W176 generation for a sportier stance.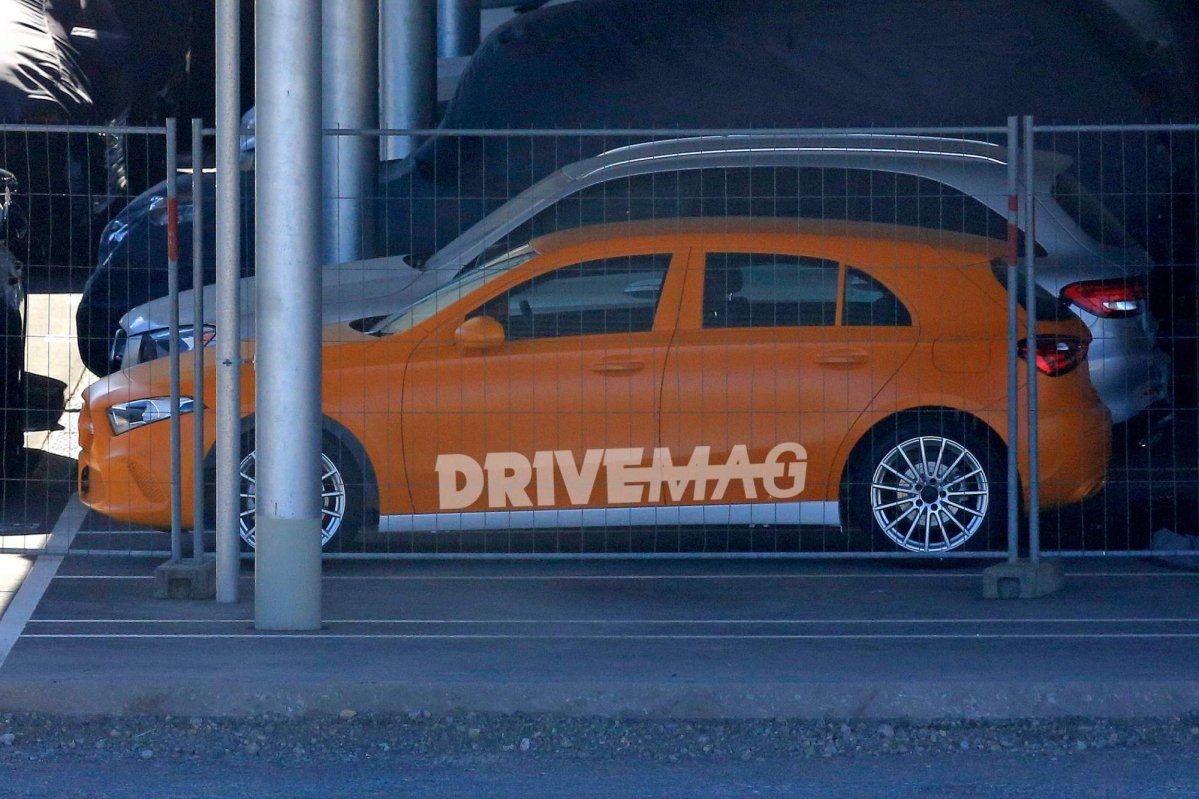 Based on the latest MFA platform, the 2018 A-Class will be roomier thanks to more efficient packaging measures such as placing the seats closer to the ground. The boot should be larger too — it will certainly offer improved access thanks to the wider tailgate.
As for the engines, the upcoming Mercedes-Benz A-Class will feature the company's next-generation modular units, including the 2.0-liter turbodiesel that debuted on the E-Class. As a result, the current model's Renault-sourced 1.5-liter diesel or the 1.6-liter gasoline unit may not make it to the next-generation A-Class.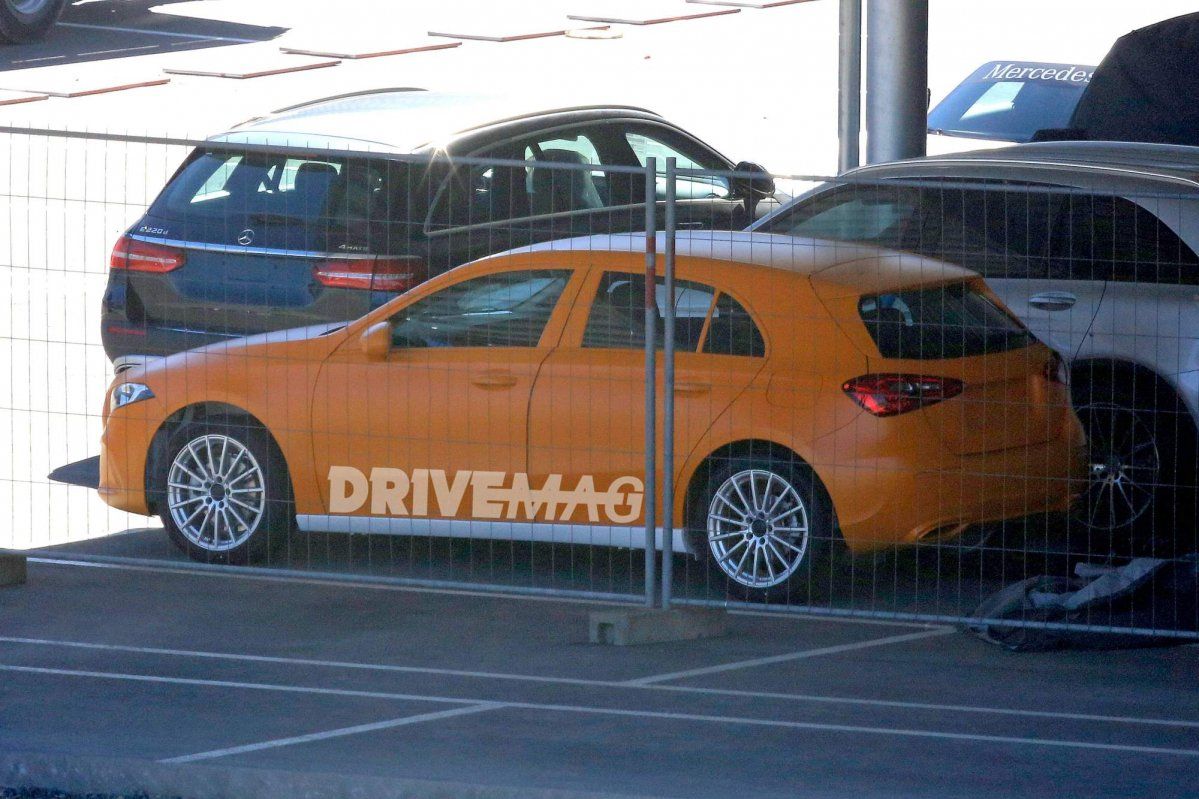 Mercedes is reportedly developing a plug-in hybrid version as well, while AMG will offer a successor for the A 45. Rumor has it the performance division will also roll out an A 40 model with around 300 hp to compete with the VW Golf R and the like.
If small sedans are your thing and you don't want to wait for the A-Class Sedan, you can buy a BMW 1 Series Sedan right now. There's a catch, though: you have to live in China.