All-new 2018 Mercedes-Benz A-Class reveals its more luxurious interior
It looks like the gap between Mercedes' compact family and upper-range models is getting narrower
Ladies and gentlemen, you're looking at the first official pics of the all-new 2018 Mercedes-Benz A-Class' interior.
There's a lot to talk about, beginning with the design which takes inspiration from the brand's more luxurious models such as the E-Class and S-Class.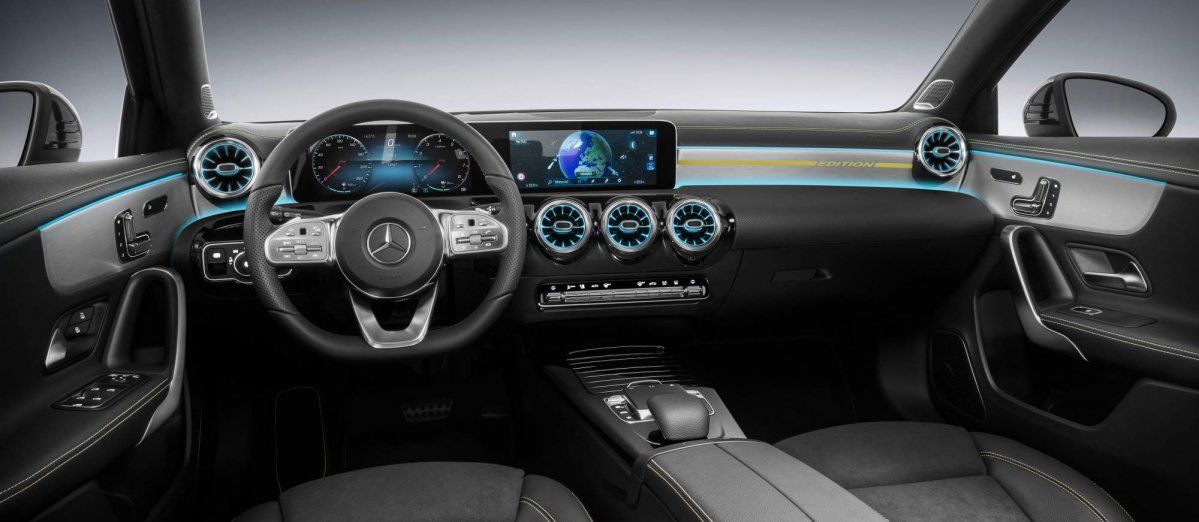 Obviously, the photos show the highest-spec versions of the upcoming A-Class, but it's still impressive to get features such as the standard widescreen cockpit and Multicontour Seat package in a compact premium hatchback.
The dashboard is split into two three-dimensional, horizontal sections that appear to float above the dash — especially in combination with optional ambient lighting (now with 64 colors).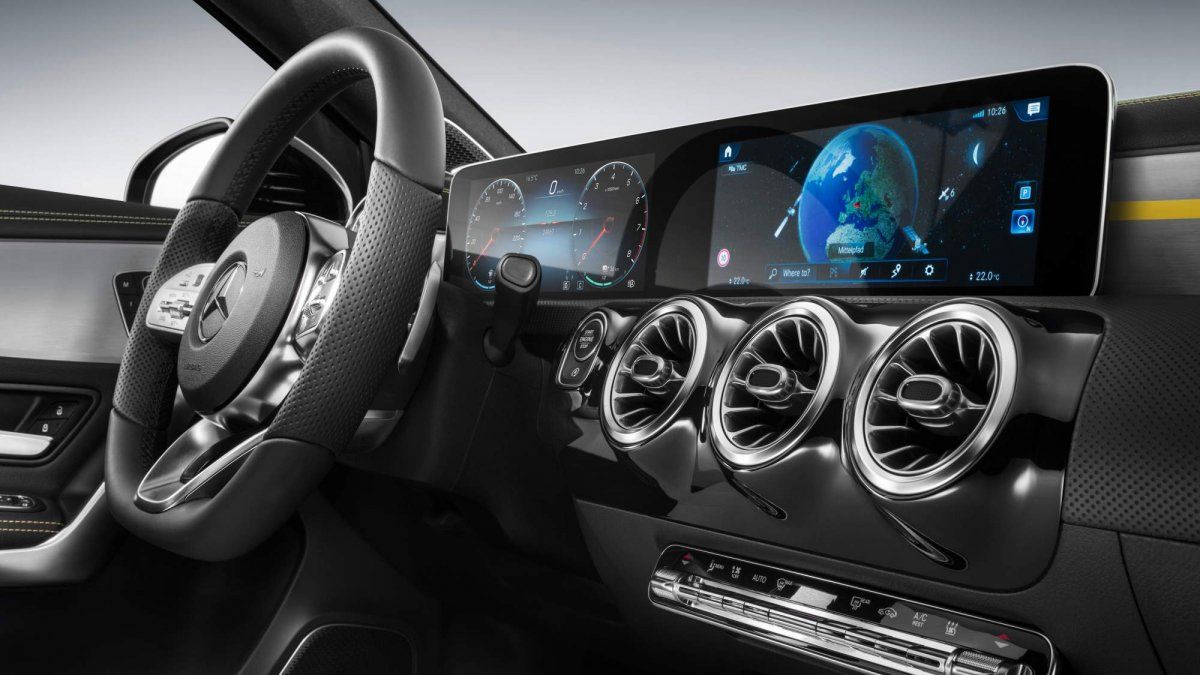 The widescreen cockpit is available in three versions: with two 7-inch, one 7- and one 10.25-inch (26 cm) or with two 10.25-inch displays. For the first time, there are absolutely no cowls above the instruments, while the sporty air vents similar to those in the E-Class Coupé and Cabriolet contribute to the upscale ambiance.
Highlights also include the multifunctional steering wheel sourced from the facelifted S-Class, as well as the front seats with heating, ventilation, and massage function. Speaking of ventilation, the A/C interface no longer has a display of its own, instead getting a menu in the large central screen.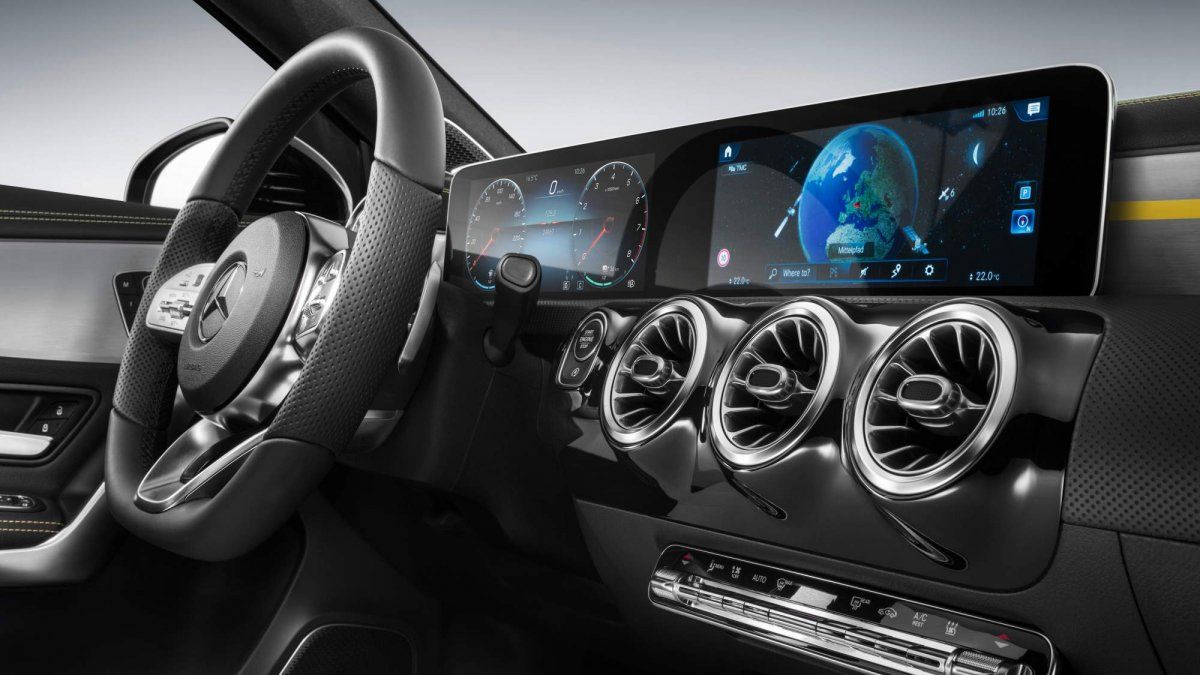 As for the practical part of the cabin, Mercedes-Benz says the 2018 A-Class offers much more space than its predecessor as well as 10-percent better all-round visibility. There's more shoulder-room (front +9 mm, rear +22 mm), elbow-room (front +35 mm, rear +36 mm) and headroom (front +7 mm, rear +8 mm).
In addition, access to the rear seats is easier while the boot is 29 liters bigger for a total capacity of 370 liters. Mercedes-Benz also says the two-section rear lights allow for a 200-mm wider loading aperture and a 115-mm longer luggage compartment floor. The rear seats have a 60/40 split as standard, while a 40/20/40 split is optional.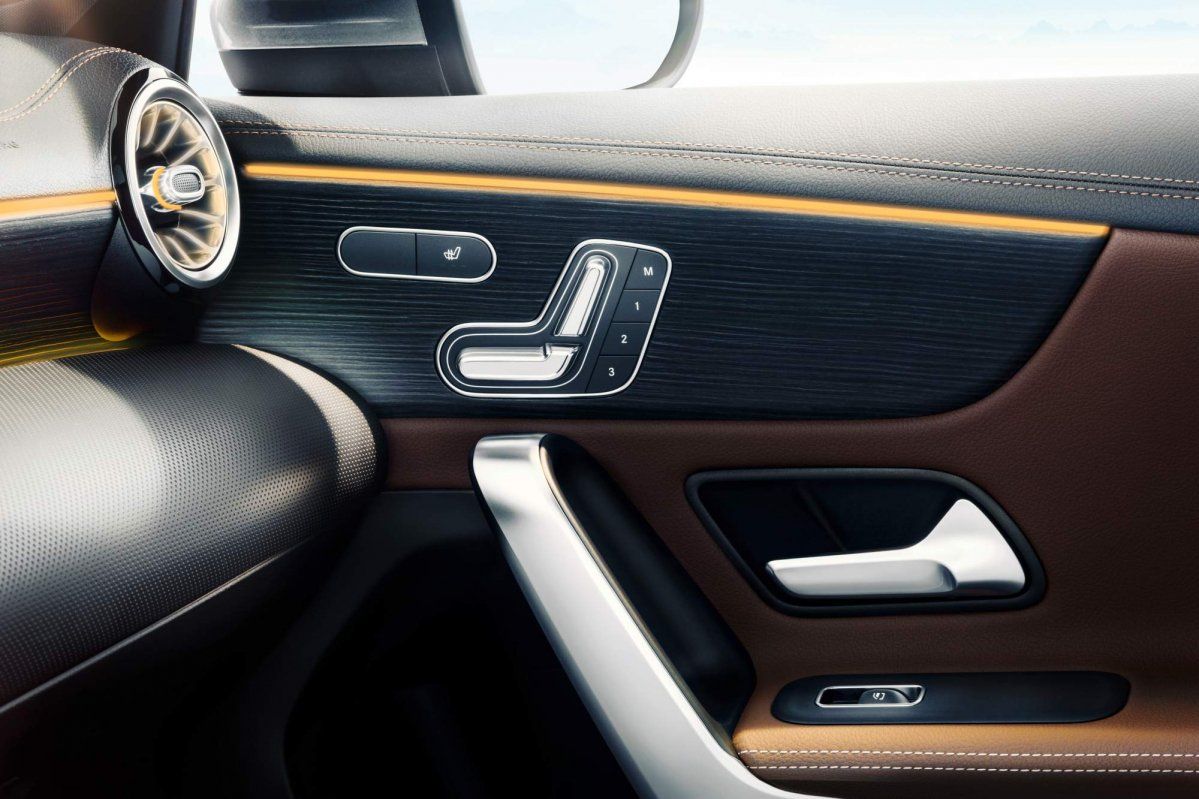 Mercedes-Benz will unveil the all-new A-Class sometime next year -- first in five-door hatchback guise and later as a four-door sedan.
Curious to see what the 2018 A-Class looks like on the outside? Check out our spy photos of an undisguised prototype.