All-new 2018 VW Touareg to debut on March 23 in Beijing, here's what to expect
It will be available with three rows of seats for the first time
The third-generation VW Touareg is just around the corner, as the automaker recently confirmed March 23 as the release date. The all-new SUV will debut in Beijing, and that's a pretty strong clue VW has developed it to suit Chinese buyers' tastes. It had to since China is not only VW's largest individual market but also the world's fastest growing SUV market.
The official rendering reveals a more dynamic profile with more pronounced creases and a smaller glazed surface. VW claims the 2018 Touareg sports a "highly expressive design," and if you want to know what it will look like in real life, the T-Prime GTE Concept from 2016 offers a very accurate indication.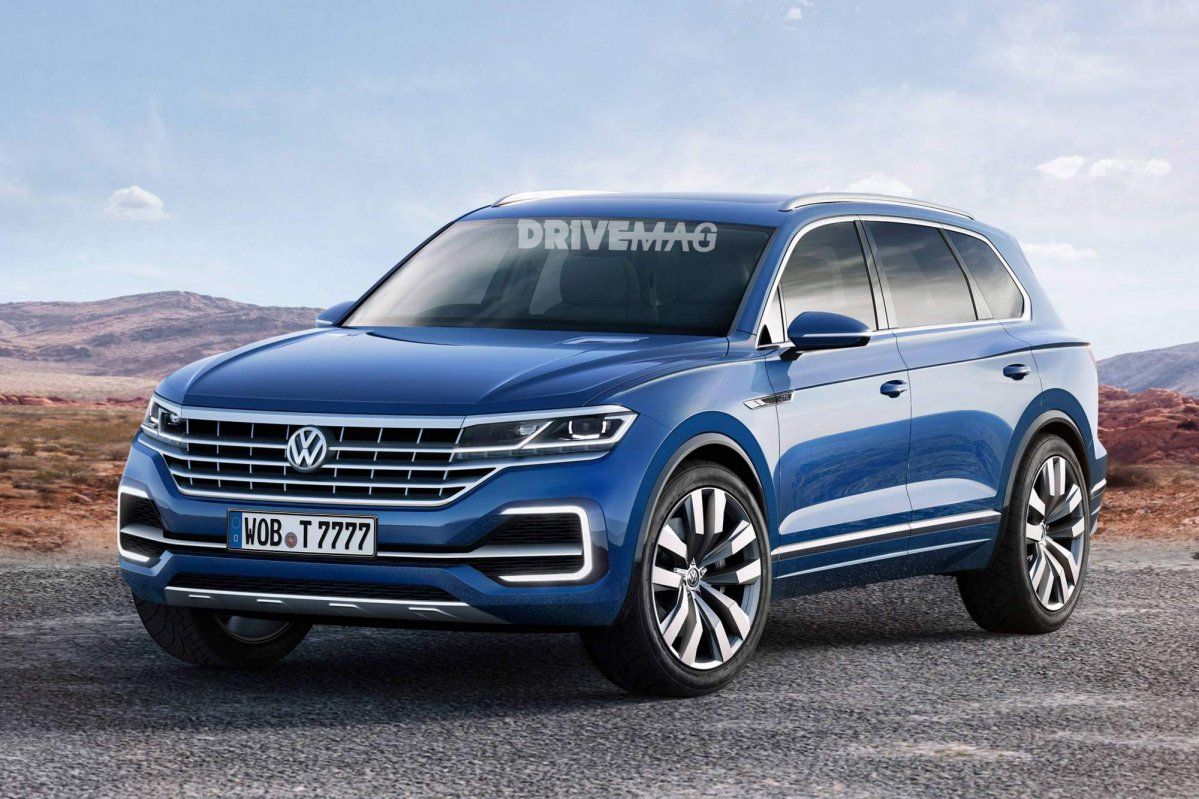 Just like the Audi Q7, Porsche Cayenne, and Bentley Bentayga, the new Touareg will use VW Group's MLB platform, meaning it will get 48-volt mild-hybrid powertrains, three-chamber air suspension, rear-wheel steering and active anti-roll bars, among other things.
The Touareg will also feature up to seven seats in a three-row arrangement (a first for the nameplate), with Motoring reporting that it will be 60-mm longer and 25-mm wider than the current model, as well as about 65-kg lighter.
The 2018 Touareg will also boast an array of assistance systems, including Level 3 self-driving tech. Also on the tech front, VW's flagship SUV will pack one of the largest digital cockpits in its class called Innovision Cockpit, which is rumored to feature a curved glass touchscreen up to 28 inches wide. Given the size, it's likely it consists of the instrument panel and the central display merged into one big unit. Furthermore, the new Touareg is said to pack connectivity features that make it "a driving internet node," according to VW.
As for the engine lineup, the new SUV is expected to feature 3.0-liter V6 gasoline and diesel units, as well as a variant of the 4.0-liter twin-turbo V8 oil-burner that powers the Cayenne S and Audi SQ7. A plug-in hybrid version is also in the cards. The 2018 Touareg won't be sold in North America to avoid competing with the locally-built seven-seat Atlas.
US buyers need no despair, though. They have plenty of competent three-row midsize SUVs to choose from.