Hyundai's sporty hatchback is back returns with up to 275 horsepower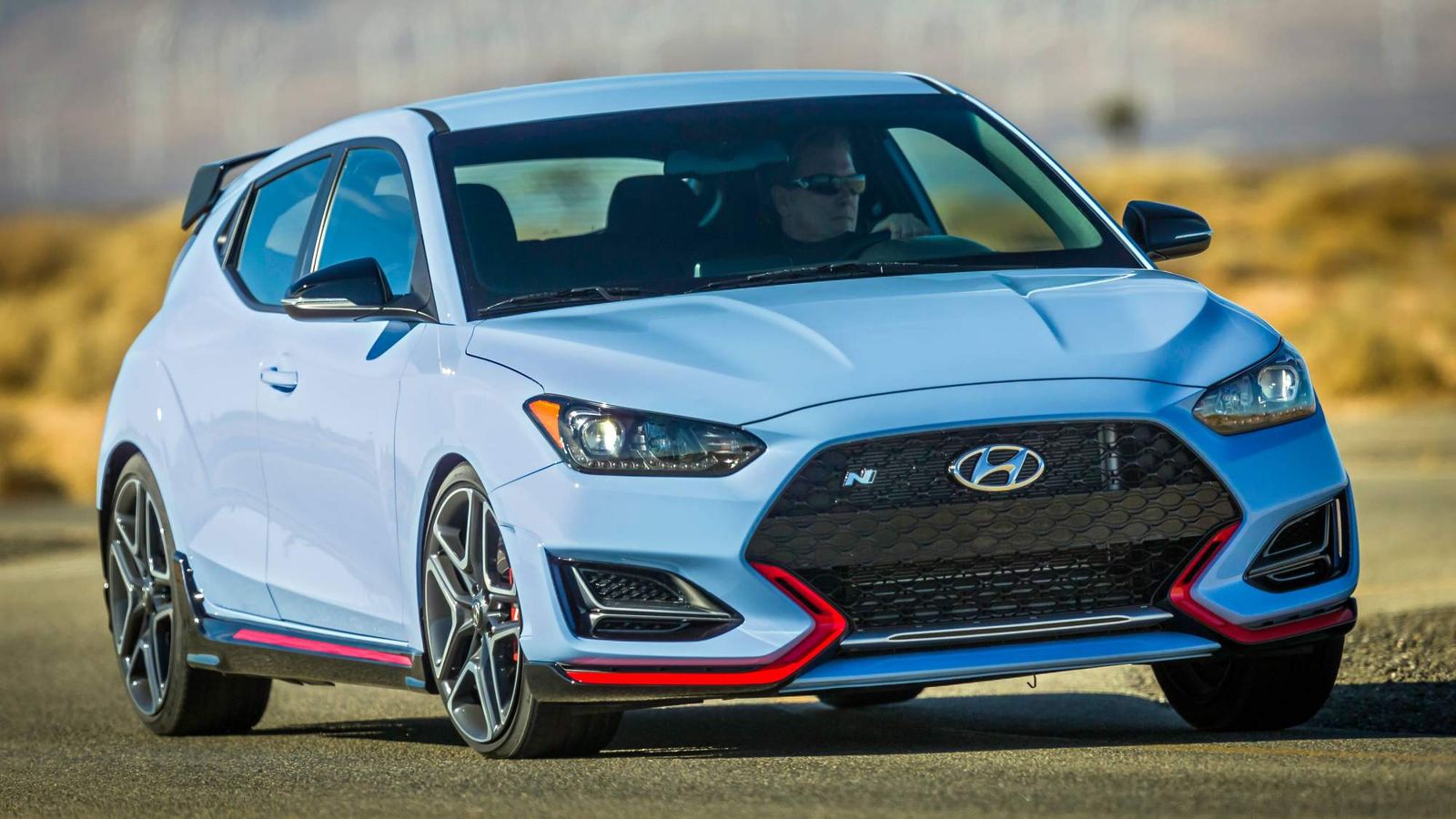 No one truly expected the second-generation Hyundai Veloster to retain its unique two-plus-one door configuration, yet look at it. The 2019 Veloster continues to offer two doors on the right-hand side, one door on the driver's side, and a small hatch providing access to the trunk.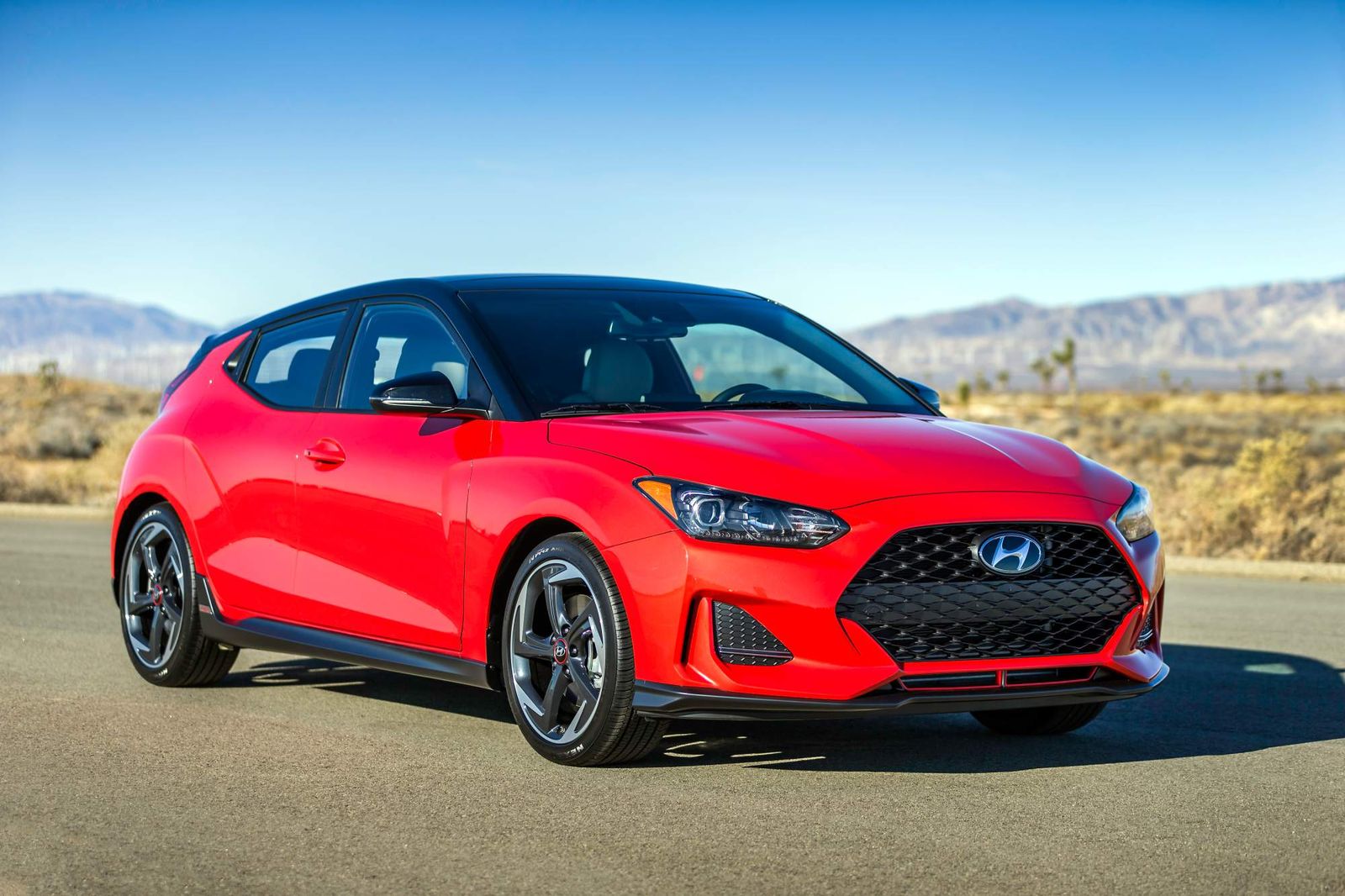 It's clear the Korean automaker has adopted an evolutionary approach when developing the new Veloster, and that's obvious as far as the styling is concerned too — even though the front end reminds of the i30 (with which the Veloster shares underpinnings).
The rest of the car looks quite similar to the previous-generation Veloster, although the taillights are entirely new and the profile seems flatter than before.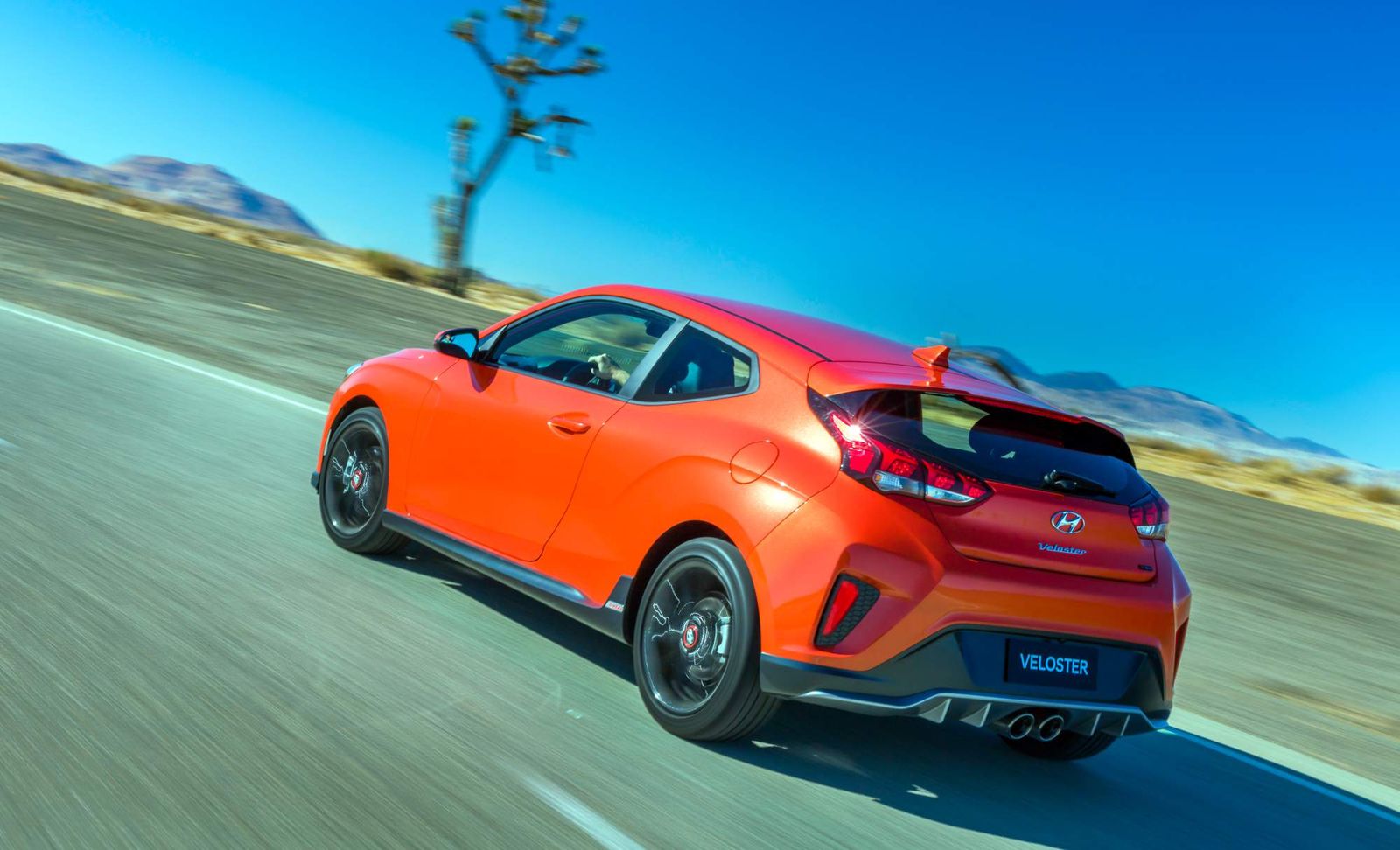 You realize immediately it's an all-new car when you step inside, thanks the redesigned dashboard that looks less busy and better organized than before. The driver-focused layout is a nice touch, and each trim level comes with unique colors, materials, and accents. All models come with a seven-inch color LCD touchscreen display, with an eight-inch unit available as an option.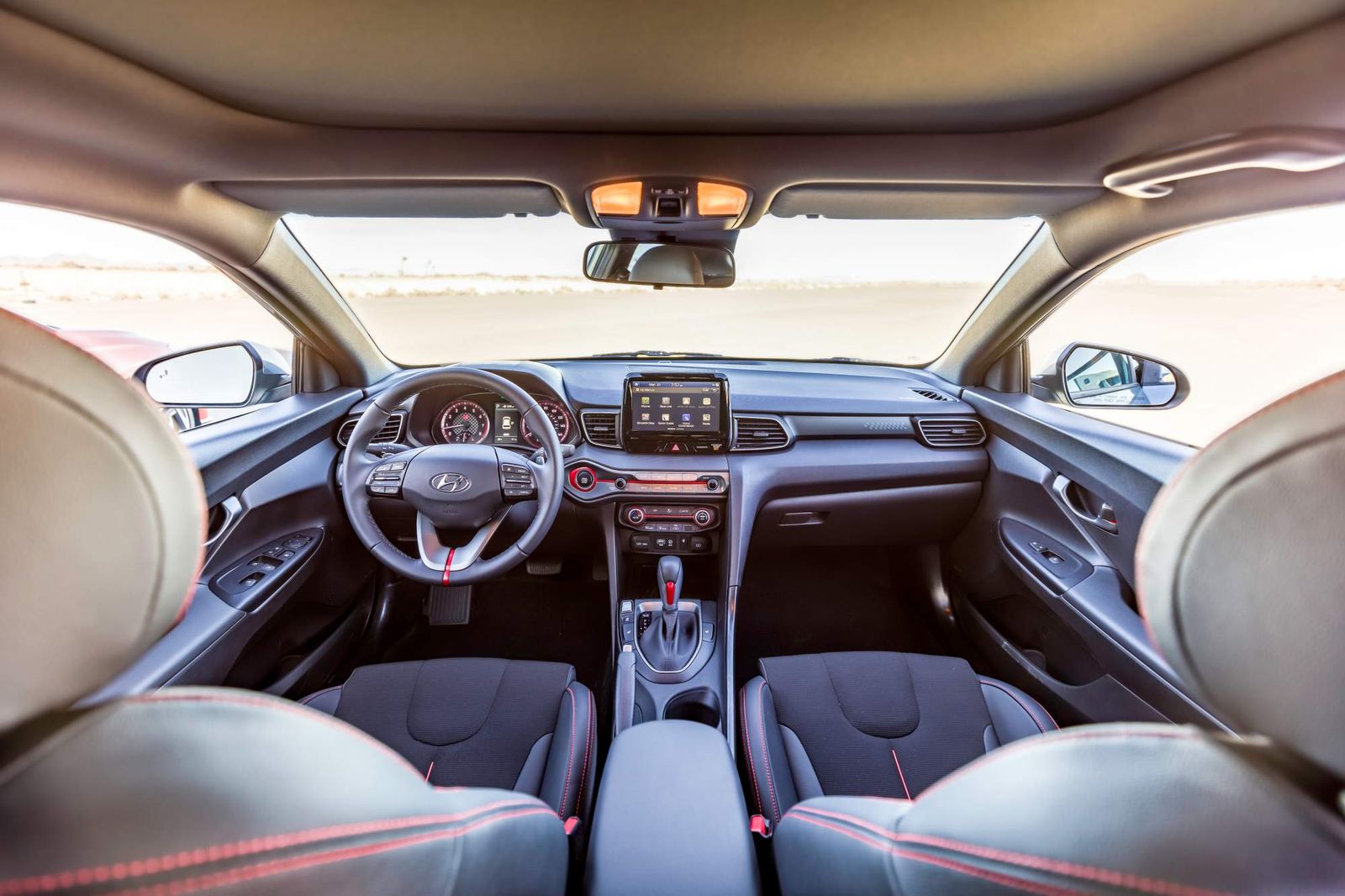 The standard 2019 Veloster features a 2.0-liter four-cylinder gasoline engine that delivers 147 hp at 6,200 rpm and 132 lb-ft (179 Nm) of torque at 4,500 rpm. It uses the Atkinson cycle for better efficiency and lower emissions, and it's mated to either a standard six-speed manual or an available six-speed automatic. Also standard are the driver-selectable modes that include Normal, Sport, and Smart.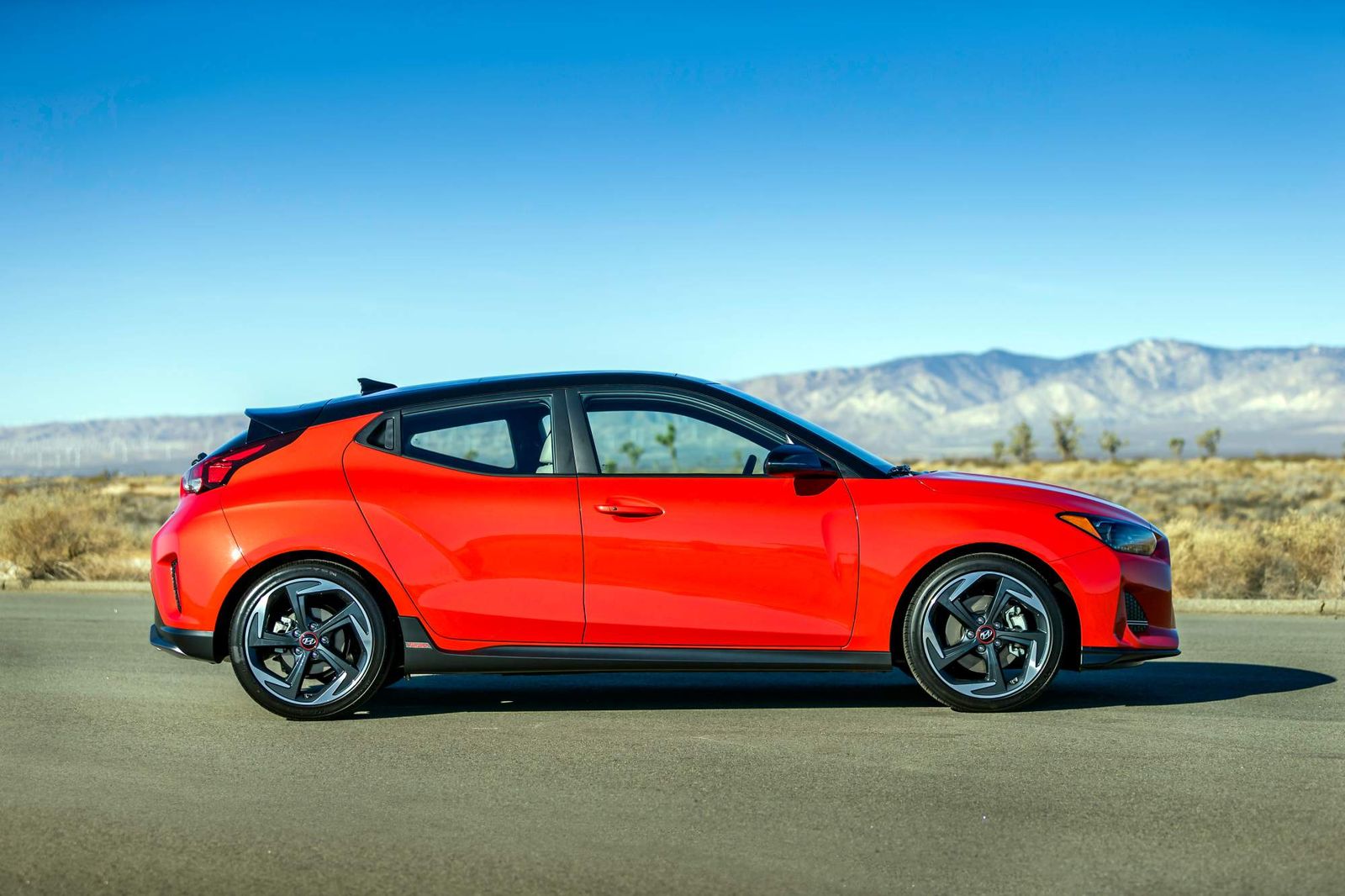 Chances are customers tempted with this sort of car want more power than what the base engine offers, which is why Hyundai continues to offer the 1.6-liter turbocharged four-cylinder unit that makes 201 hp at 6,000 rpm and 195 lb-ft (264 Nm) of torque from 1,500 to 4,500 rpm. Under maximum acceleration, an over-boost function raises peak torque output to 202 lb-ft (274 Nm). Badged as the 2019 Veloster Turbo, this model comes with a standard six-speed manual transmission or an available seven-speed dual clutch transmission (DCT).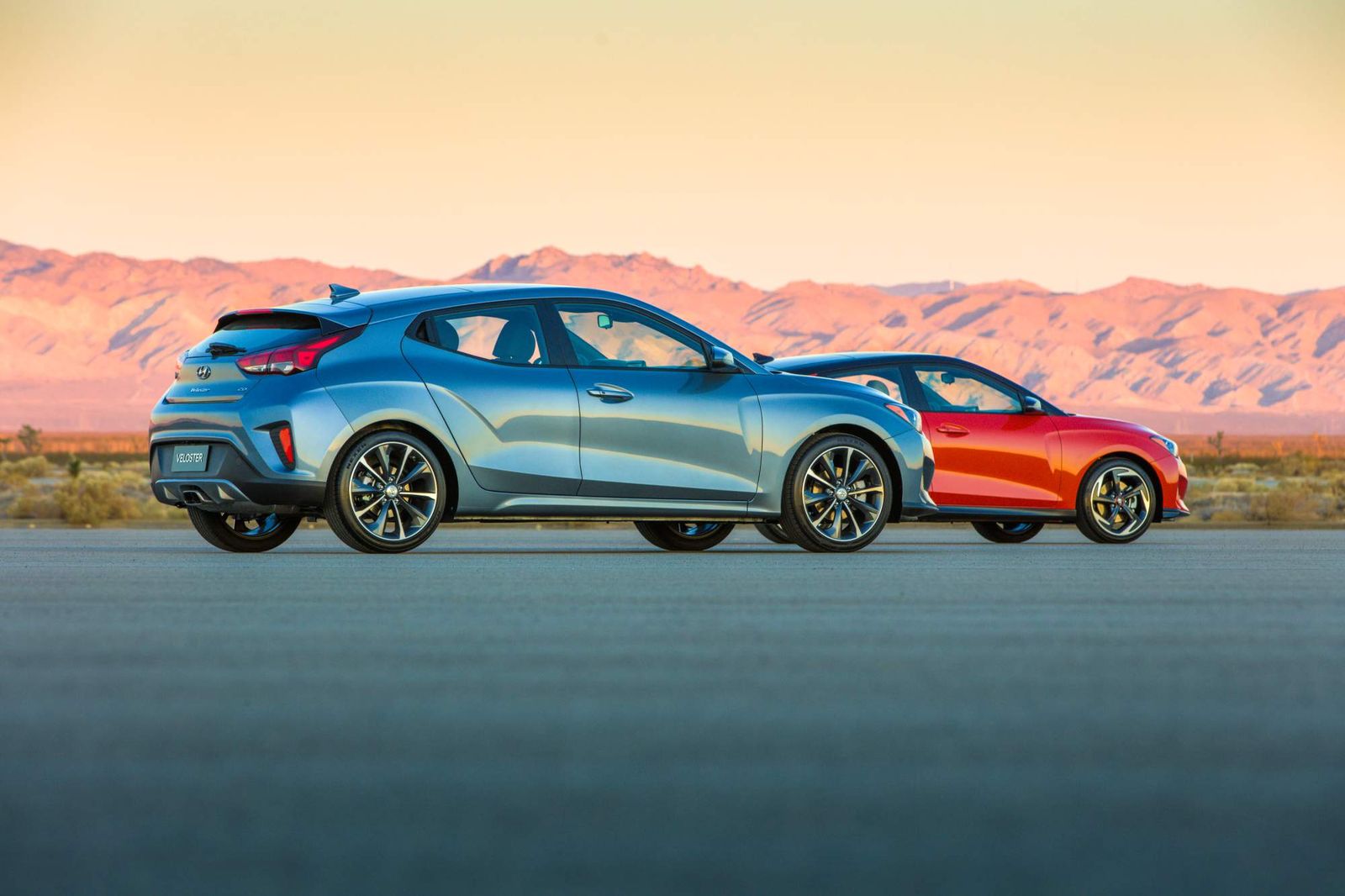 All 2019 Veloster models offer Torque Vectoring Control (TVC), while the Veloster Turbo adds a quicker-ratio steering rack and a revised steering calibration, as well as a sportier suspension featuring a McPherson strut front layout and an independent multi-link design at the rear.
Still not convinced? Well, for the first time ever, Hyundai now offers a Veloster N performance version, which also marks the performance brand's U.S. debut. Motivated by a 2.0-liter turbocharged engine, the 2019 Veloster N features a series of performance and styling upgrades over lesser Veloster models.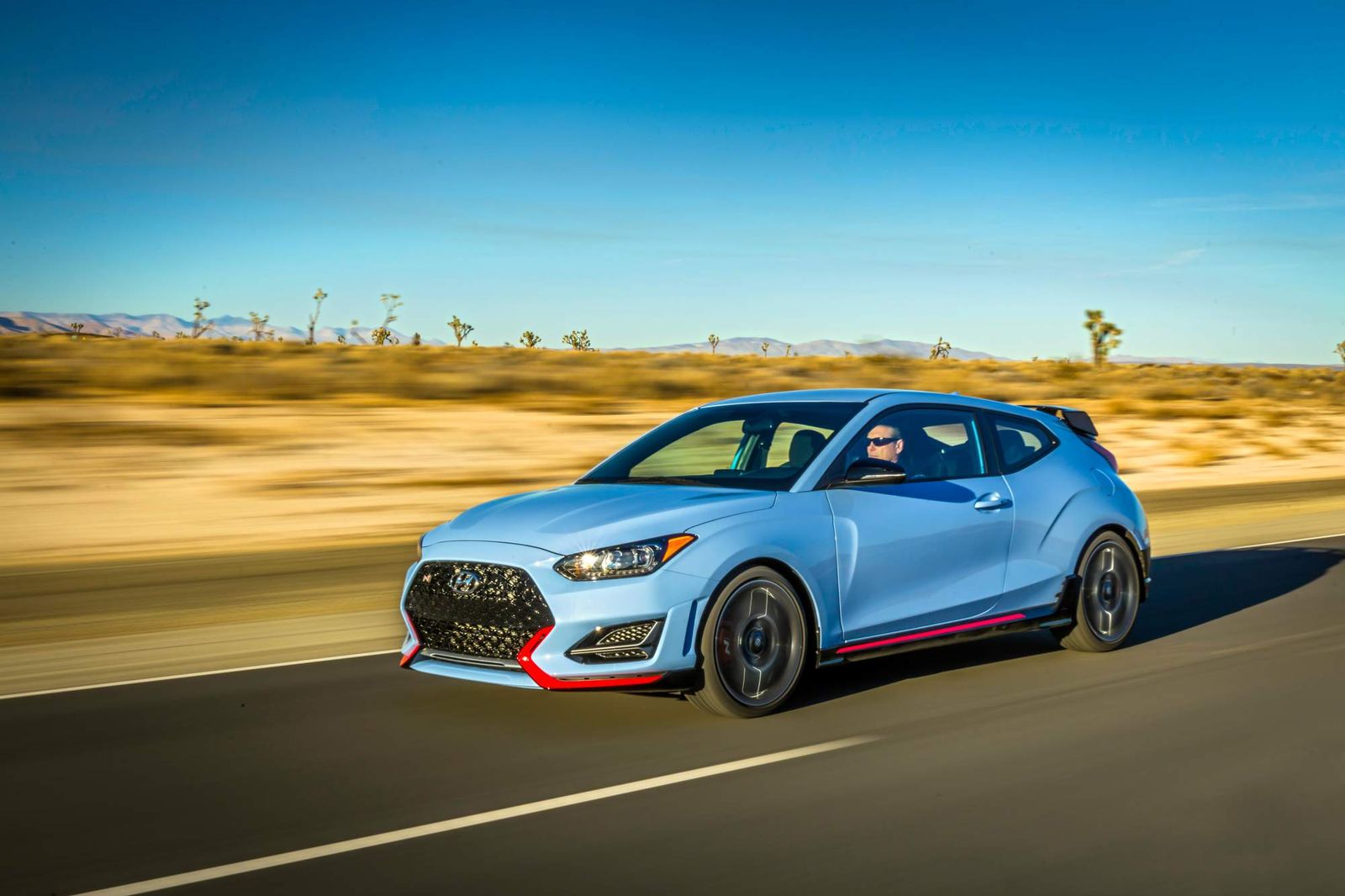 It offers the same powertrain as the top-spec Hyundai i30 N: a 2.0-liter turbo-four that makes 275 hp at 6,000 rpm and 260 lb-ft (352 Nm) of torque from 1,450-4,700 rpm, mated to a close-ratio, short-throw six-speed manual transmission with downshift rev-matching capability.
The Veloster N features unique suspension tuning (there's also a track-focused N mode available), an optional electronically-controlled N Corner-Carving Limited-slip Differential, and beefier brakes.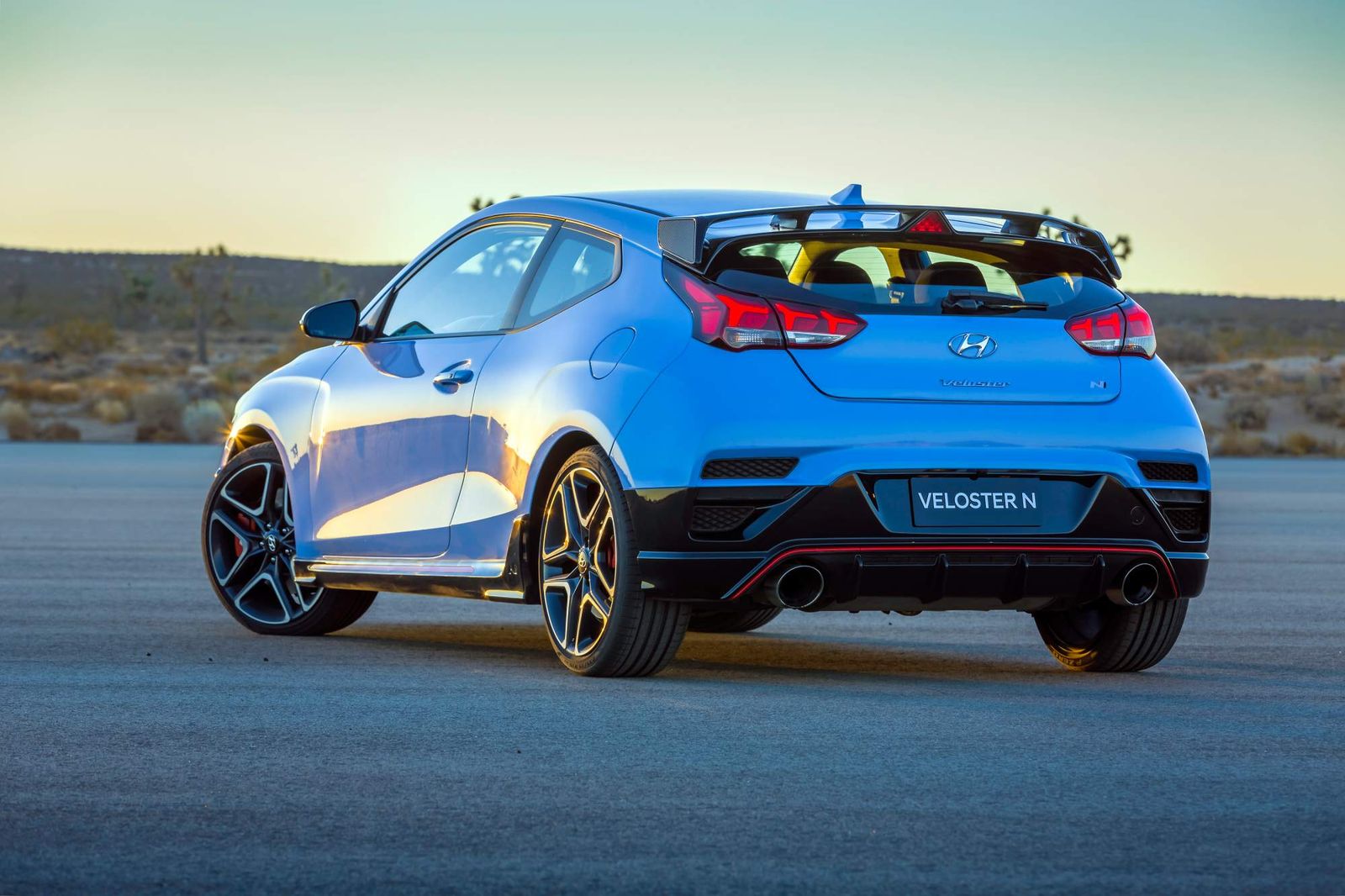 The 2019 Veloster is expected to arrive in the U.S. in the second quarter of 2018, while deliveries of the 2019 Veloster N will begin in the fourth quarter of this year.