Because economy cars don't have to look boring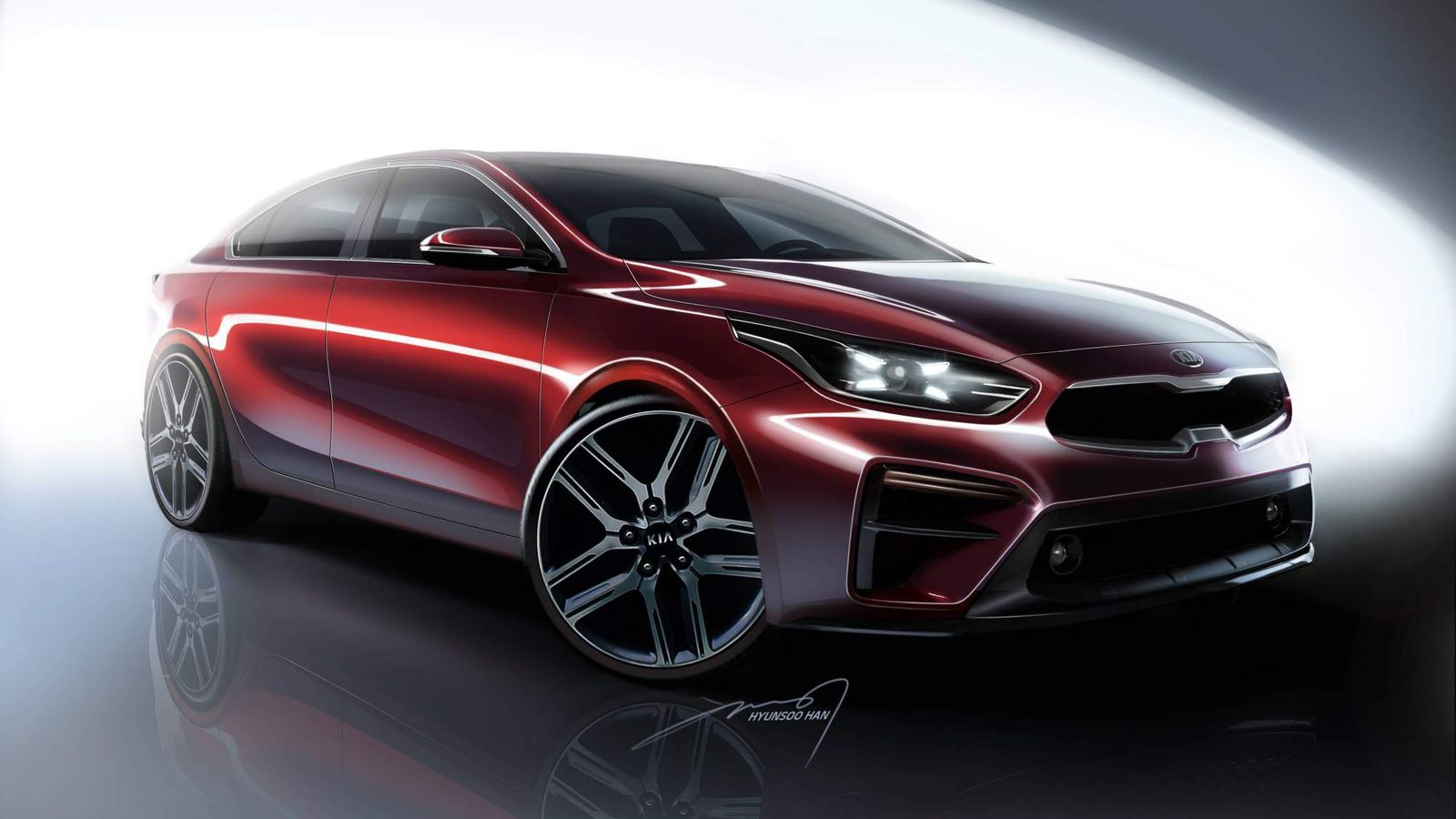 Kia has released the first official renderings of the all-new 2019 Forte sedan ahead of the compact model's debut at the Detroit Auto Show next week. All cars look good in design sketches, and the 2019 Forte makes no exception.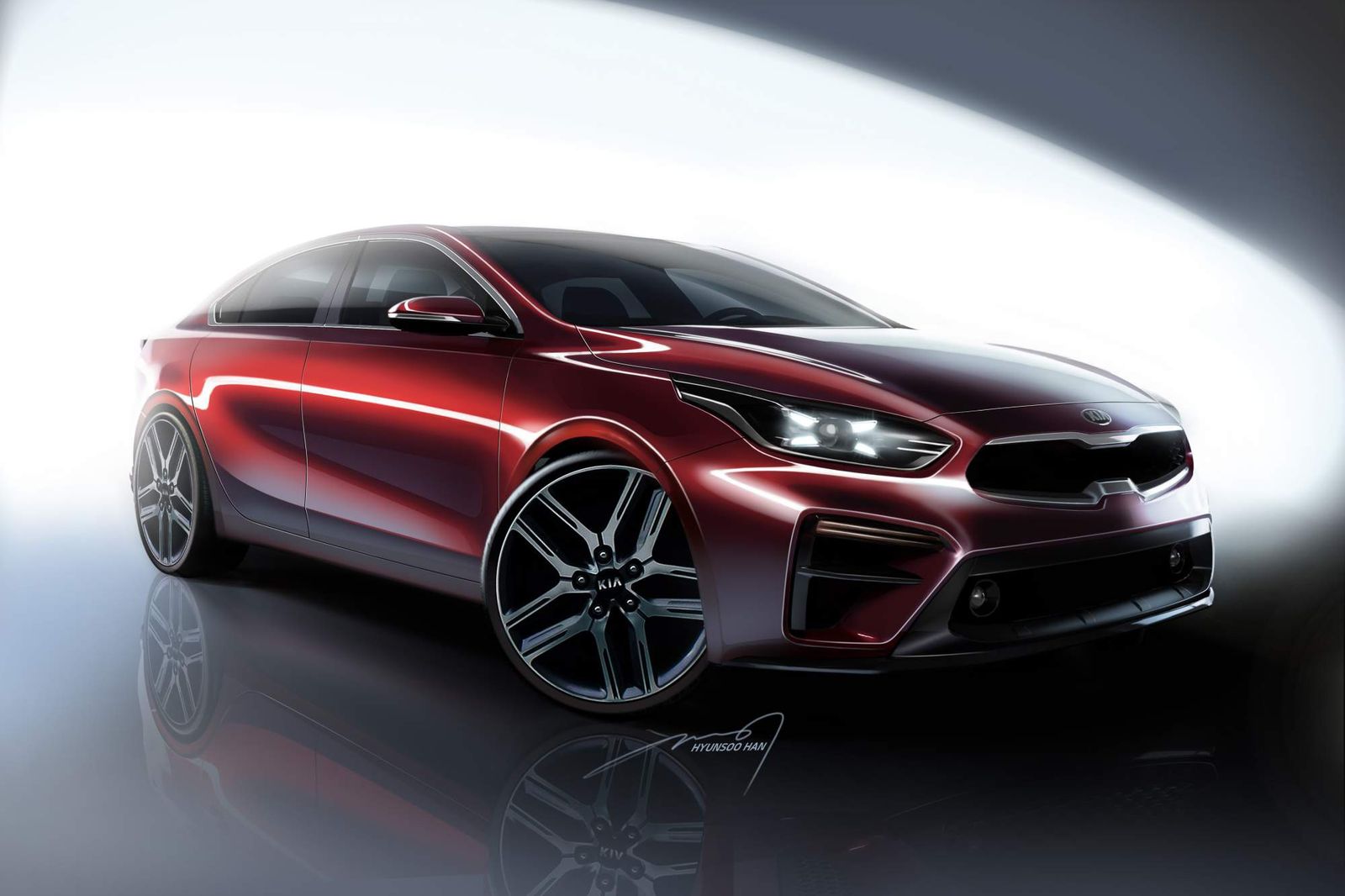 The coupé-like side profile due to the sloping roofline makes it look quite attractive, but we all know the production model will be less glamorous — for starters, it will have door handles, unlike in these renderings.
Kia says the third-generation Forte features "a more sophisticated" appearance thanks to several styling cues inspired by the Stinger sports sedan. But the most significant change is the switch from the predecessor model's cab-forward design to a swept-back one.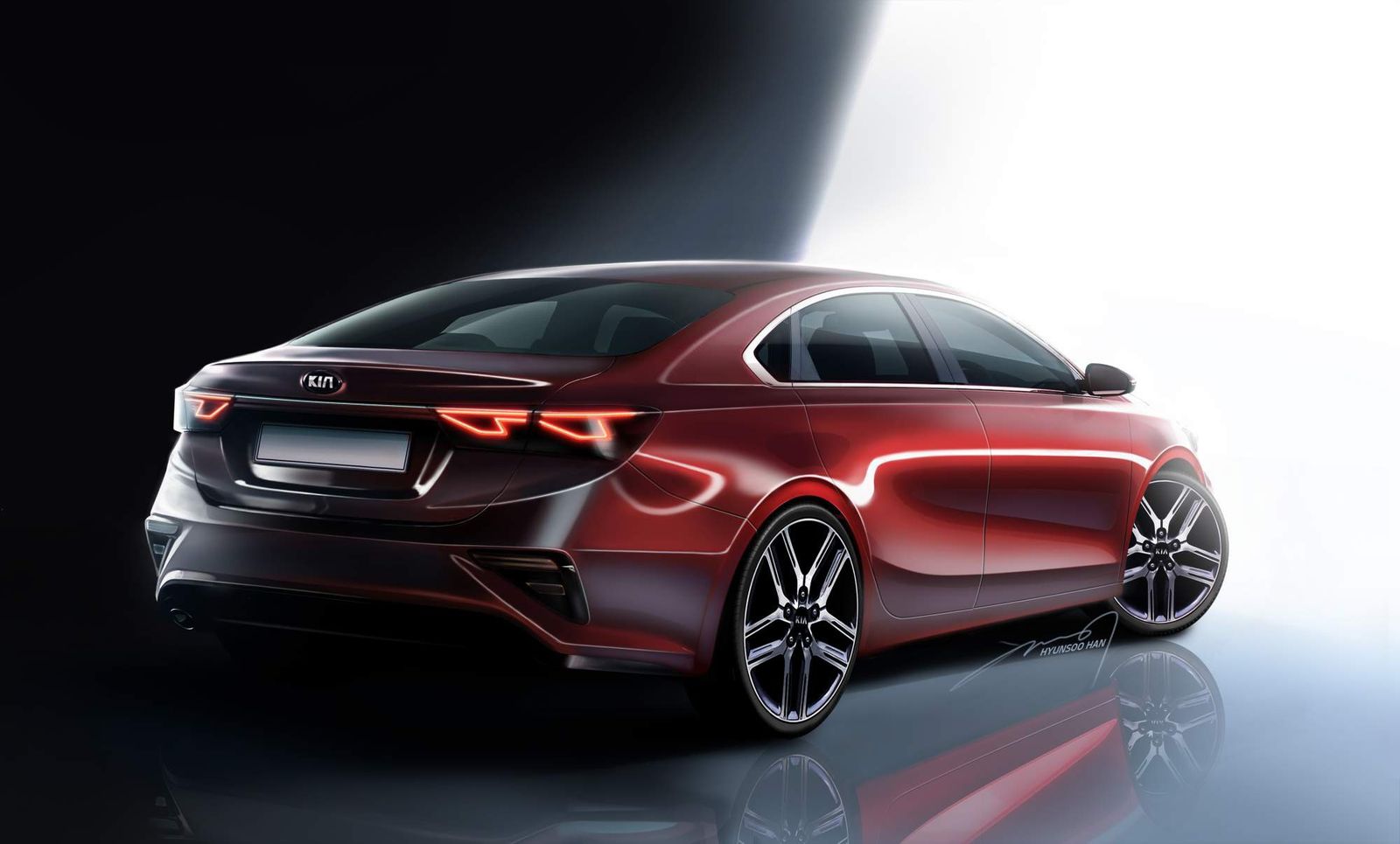 If these renderings are an accurate indication of the real car, the Forte will have a more muscular appearance thanks to the pronounced creases in the hood, a deeper tiger nose grille, and an aggressive front bumper with big air intakes. The headlights also appear more dynamic thanks to the teardrop shape and judging by their signature they may feature LEDs as well.
At the back, the 2019 Forte sedan features a sharp look as well with an aggressive bumper design, sleek LED taillights united by a horizontal strip in a similar way to the Sportage, as well as separate reverse and turn signal indicators located beneath the taillights.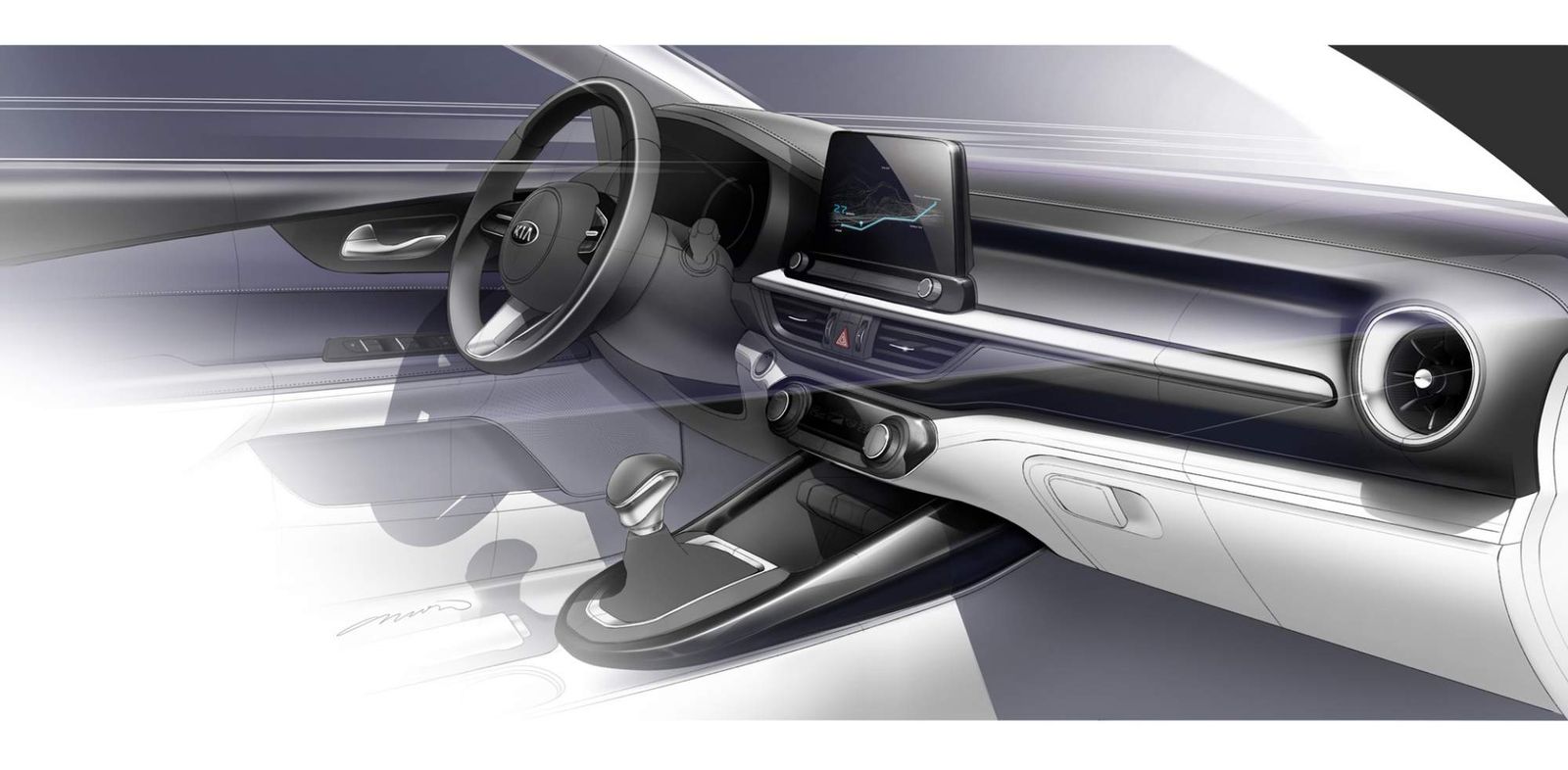 The interior looks airy and somewhat generic, with the large "floating" touchscreen display interrupting the dashboard's smooth horizontal lines. It has a minimalist vibe as well: besides the dials at the base of the display and climate control rotary controllers, we can't spot any other buttons.
Kia will release more information about the all-new 2019 Forte sedan on January 15 when the model is scheduled to debut at the Detroit Auto Show.