It's the best look we get so far at the upcoming SUV's design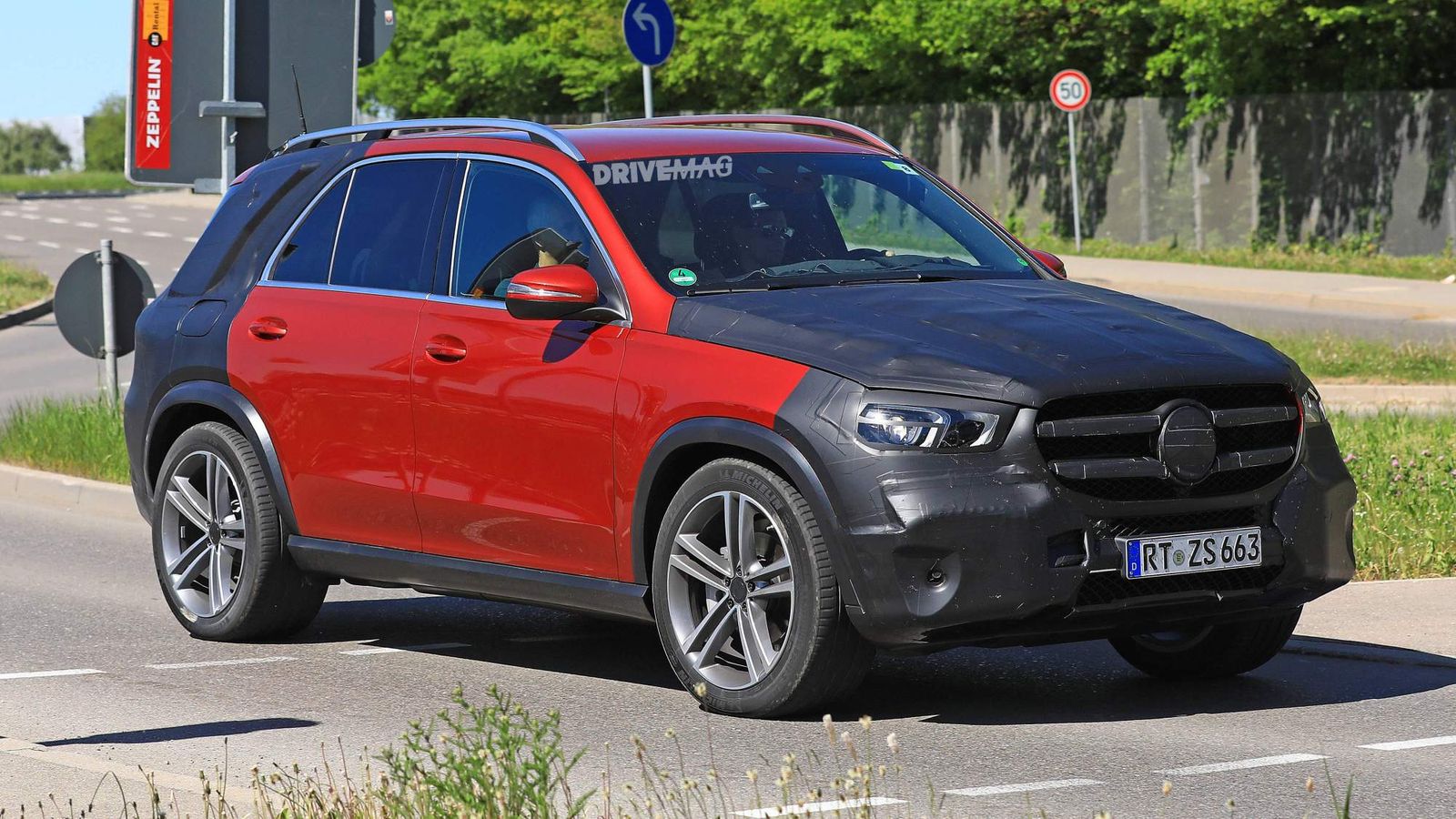 Mercedes-Benz will drop an all-new GLE SUV later this year, and that why the camouflage foil on development prototypes has started to get thinner. Here's our clearest look at the second-generation GLE, courtesy of a fresh spy shots from Automedia.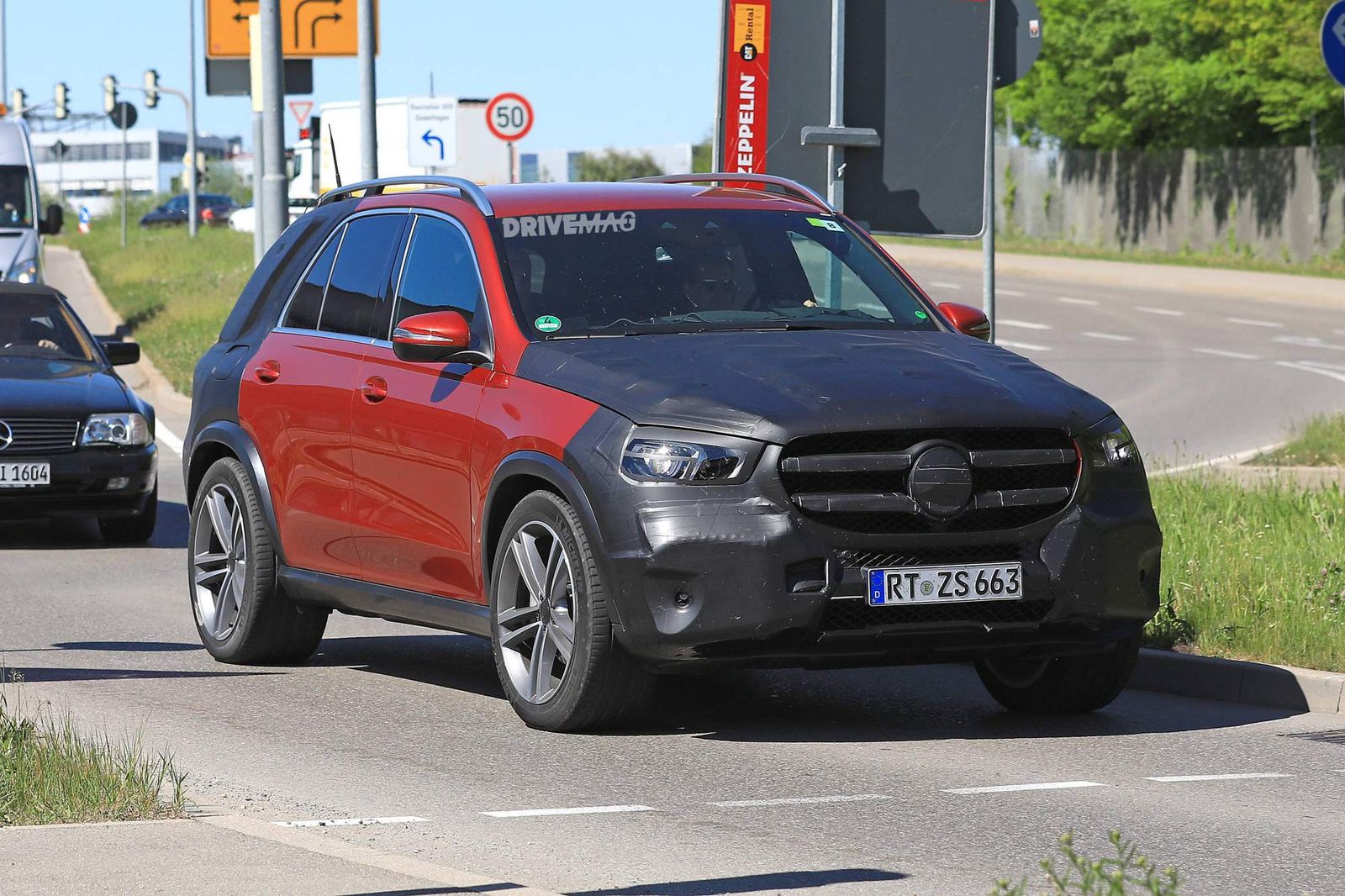 There are no significant surprises as far as the styling is concerned, as the GLE looks very much like a smaller GLC. There's one significant exception, however, and that's the C-pillar which will most likely be substantial in size and the same color as the body. As you can see in the photos, that part of the GLE prototype is totally censored, as are the front and rear ends. However, the light units should look pretty similar to those used by the GLC.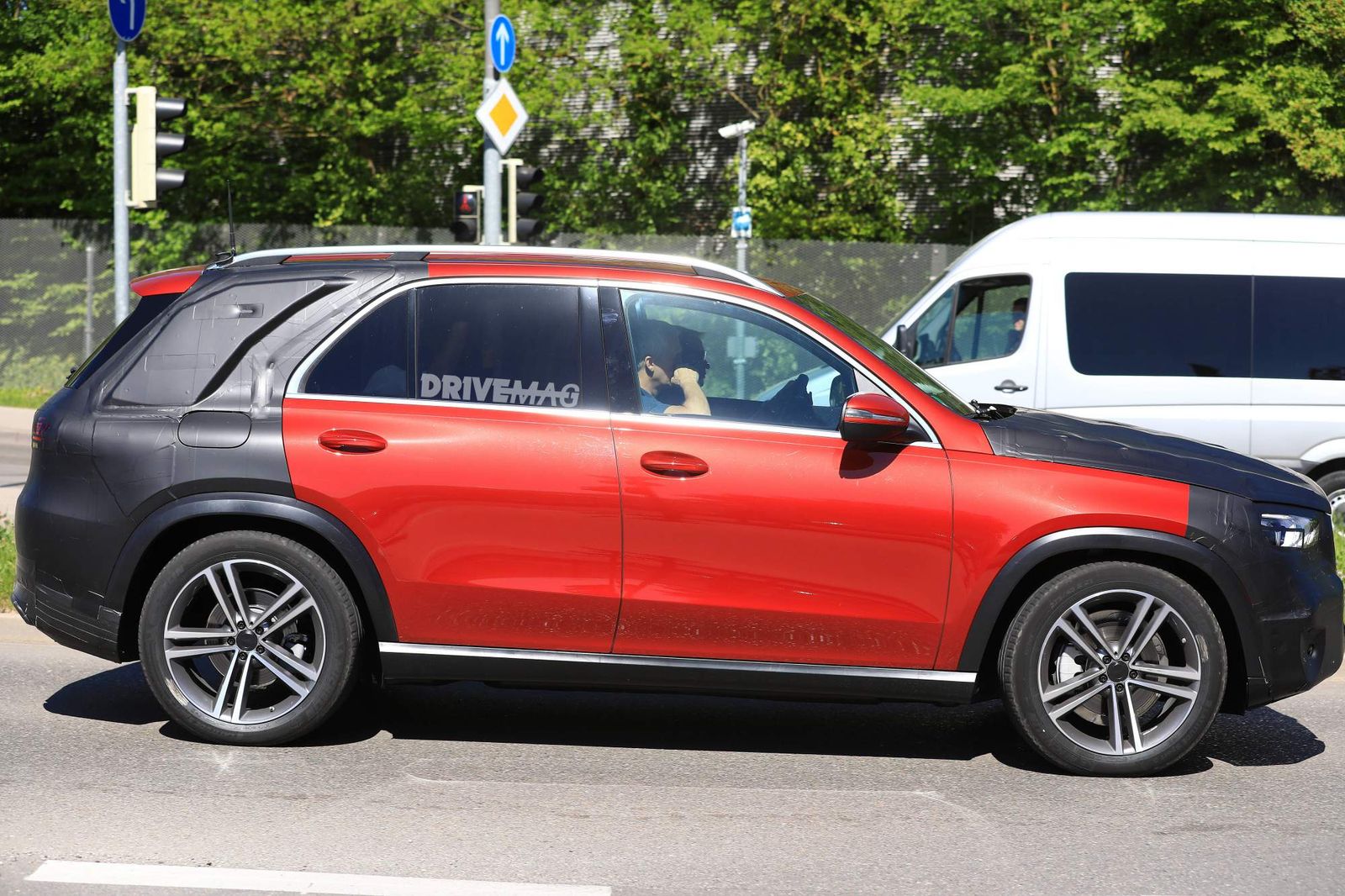 The all-new GLE will be underpinned by the MRA platform shared with the E-Class, and that means the SUV will shed weight. The basic models are likely to tip the scales at under two tonnes. There are also rumors of Mercedes-Benz offering a rear-wheel-drive GLE for those who don't need all-wheel drive — just as BMW does with the entry-level X5.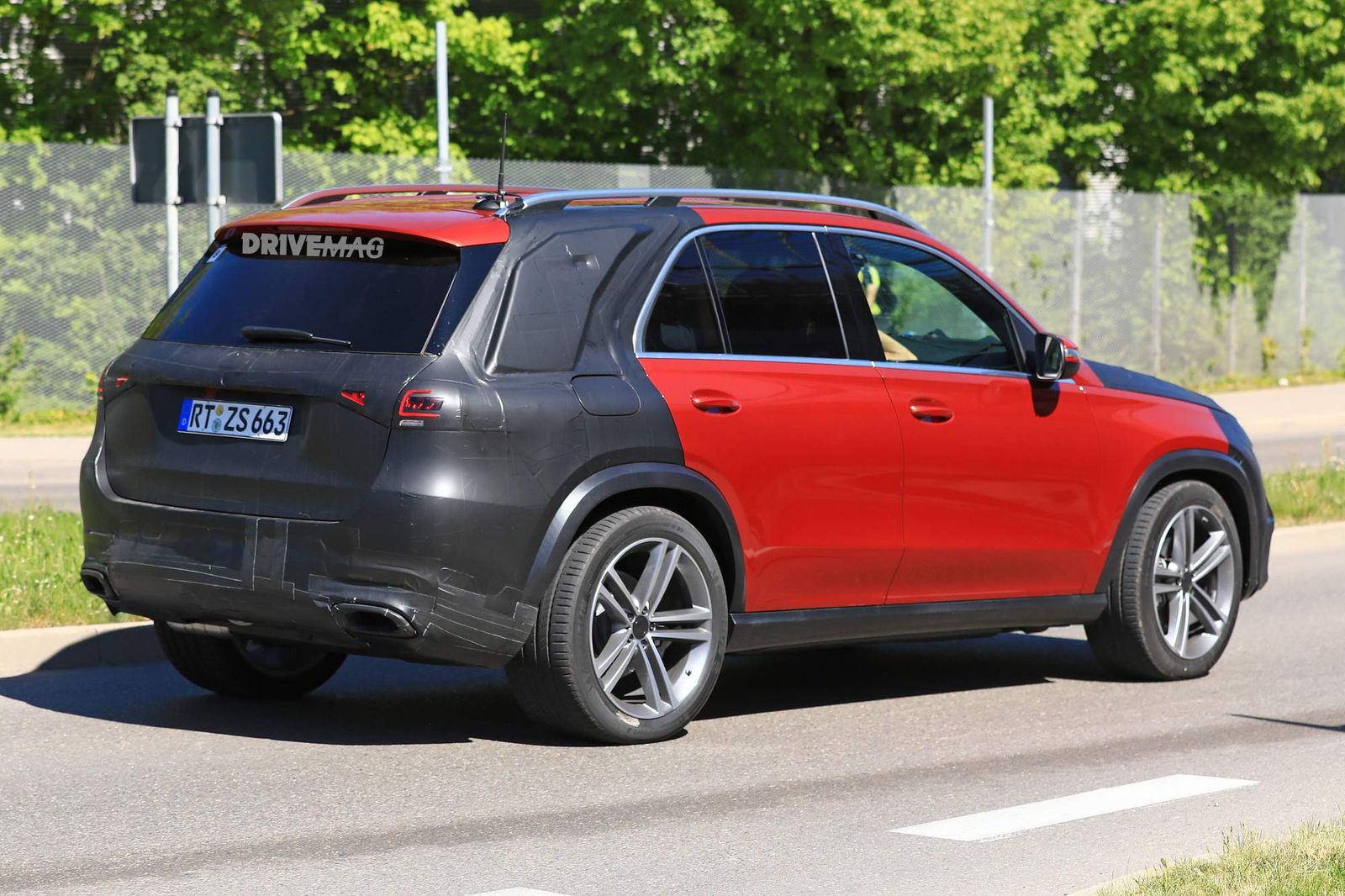 As a consequence of the GLE's lighter weight and more aerodynamic bodywork compared to the outgoing model (the drag coefficient is expected to drop from 0.32 to 0.30), range-wide fuel economy should be improved by around 20 percent. Clearly, that will also be due to the GLE's refined and all-new engines, including the latest inline six-cylinder diesel and gasoline engines with mild hybrid systems.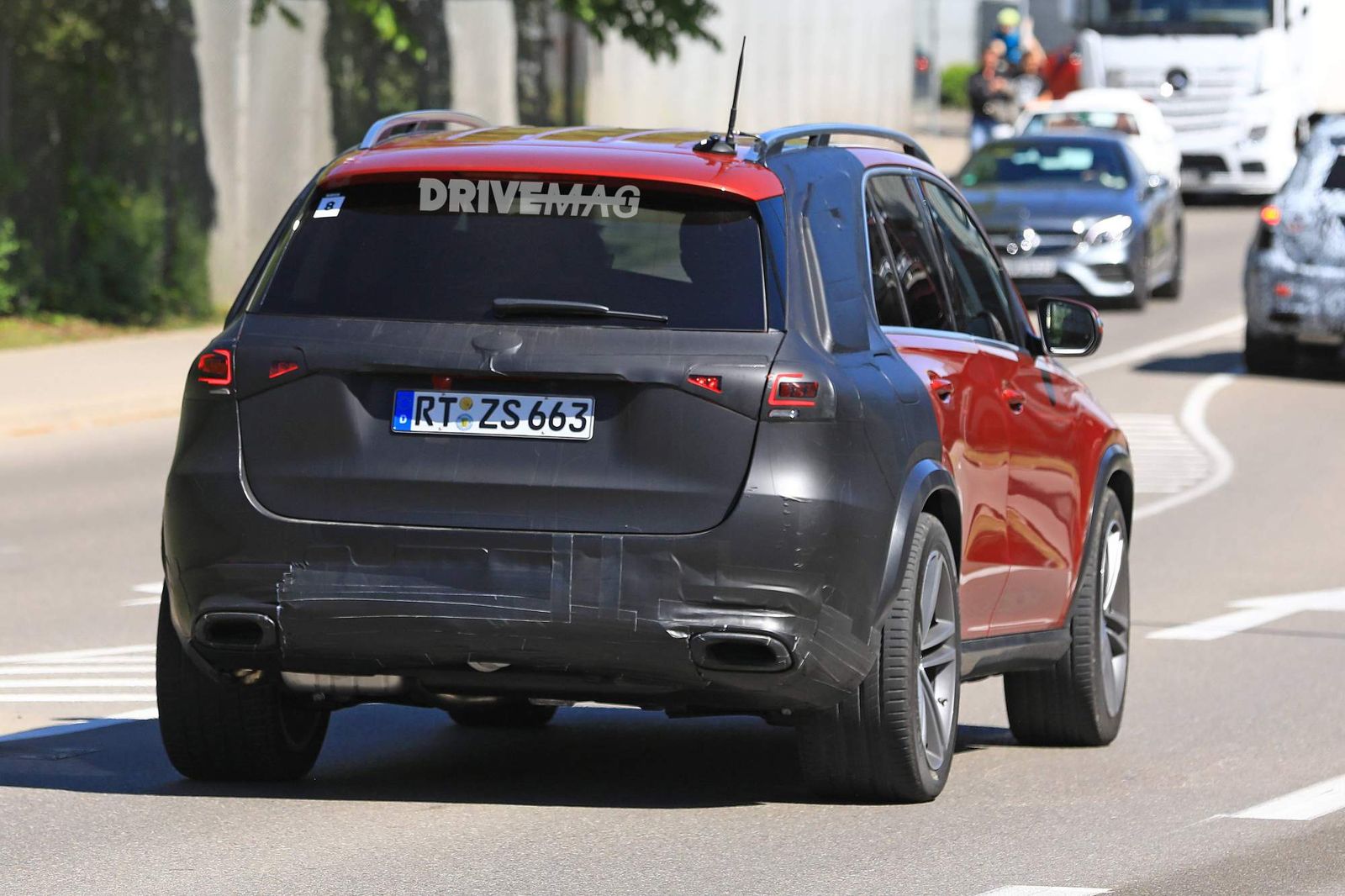 Expect Mercedes-AMG to offer GLE 53 and GLE 63 hot versions as well. The all-new GLE is likely to debut at the Paris Motor Show this autumn, with sales of regular versions to follow in late 2018. AMG-badged variants will arrive in 2019.
READ MORE: Now check out what the 2019 GLE is likely to look like without the camouflage