Gasoline or diesel? That is the question with this one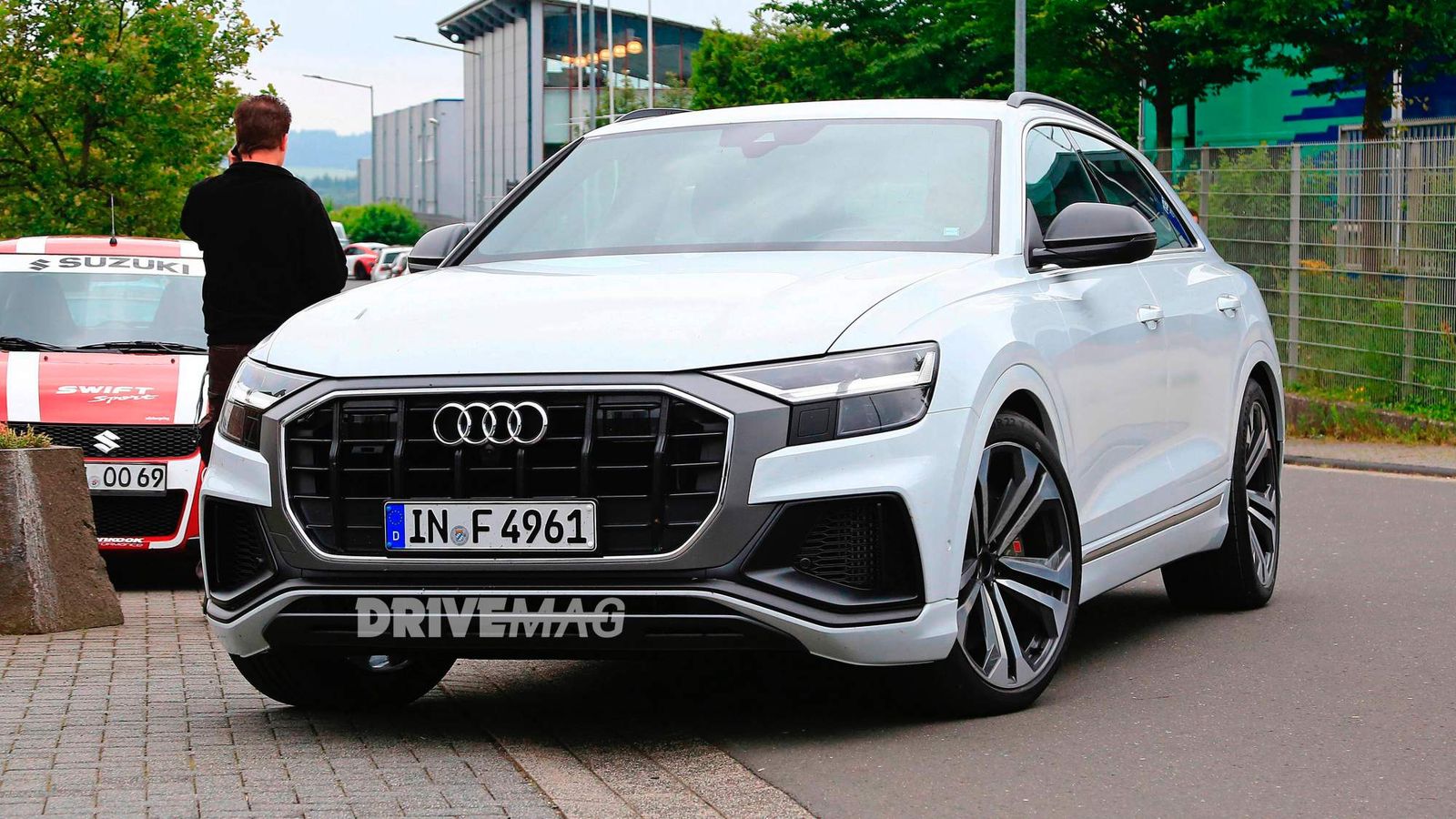 Not even a month has passed since Audi unveiled the all-new Q8 SUV, and now the SQ8 high-performance version comes along.
It's not official yet, but our spies got a good look at a prototype around the Nürburgring Nordschleife circuit. Why do we think it's the SQ8? Well, it's the rear end that gives it away, more specifically the quad exhaust pipes. The lower ground clearance is also an indication this is no ordinary Q8.
Everything else looks like the stock Q8 unveiled earlier this month, which explains why Audi hasn't bothered to stick any camouflage gear to the bodywork. Expect the final product to feature a beefier body kit, though. While the Q8 offers 3.0-liter V6 turbocharged diesel (45 TDI and 50 TDI) or 3.0-liter V6 twin-turbo gasoline (55 TFSI) powertrains, the SQ8 is rumored to get a souped-up version of the latter engine.
[NativeAd]
The 3.0-liter V6 gasoline engine should be boosted to 450 hp (444 bhp), but that might not be all. A 20-kW (27-hp) electric motor is likely to assist, taking the combined output to around 470 hp.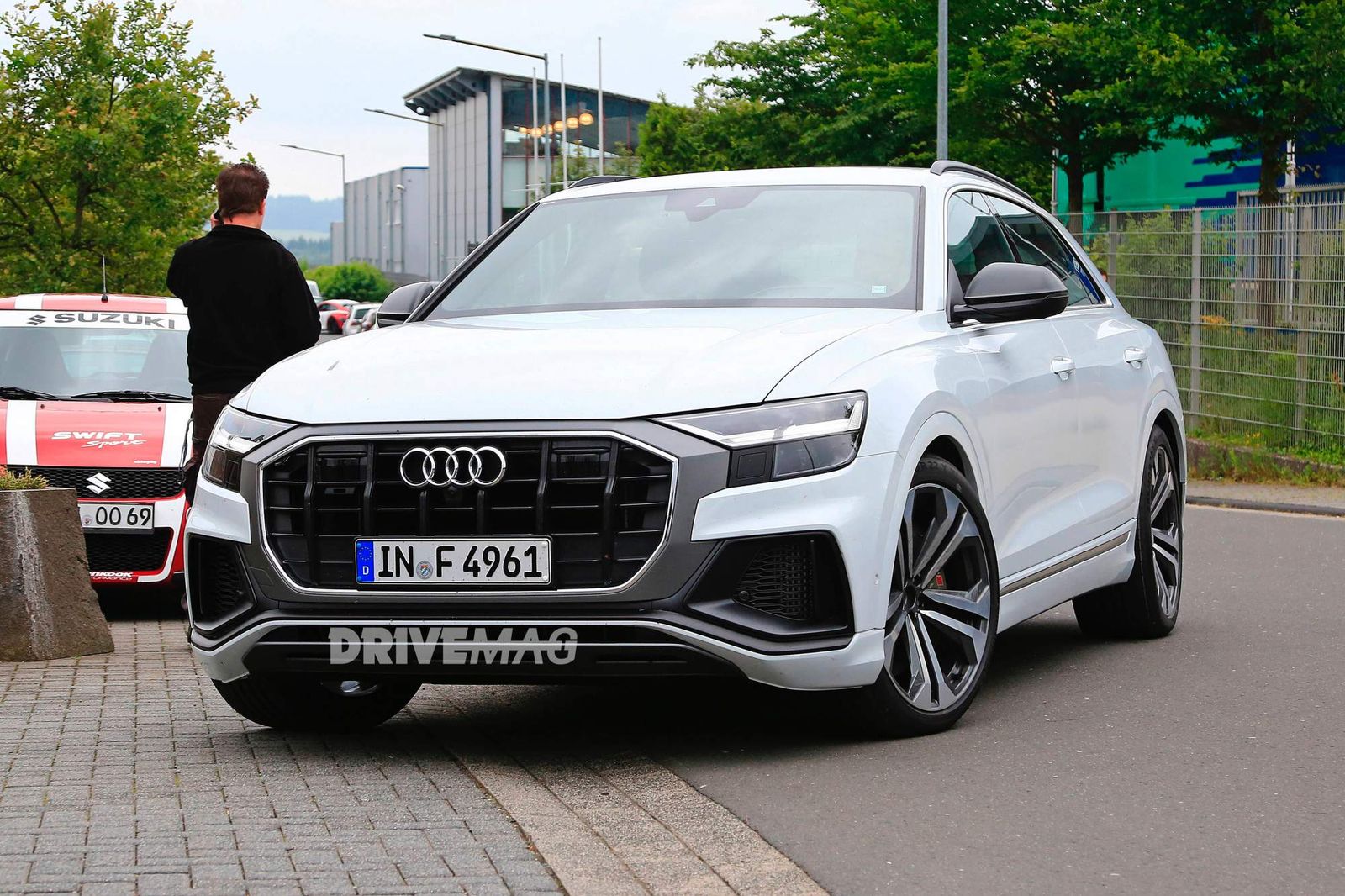 Seeing that TDI badge on the tailgate, though, we can't help but wonder whether the rumor mill is wrong and the SQ8 will get the same 435-hp 4.0-liter V8 turbodiesel from the SQ7. After all, the Q8 is nothing more than a fancier Q7, and it shares the platform and technologies with the "lesser" model. It would certainly make economic sense to offer the big V8 diesel in the SQ8 unless Audi decides that distancing itself from oil burners is a better idea.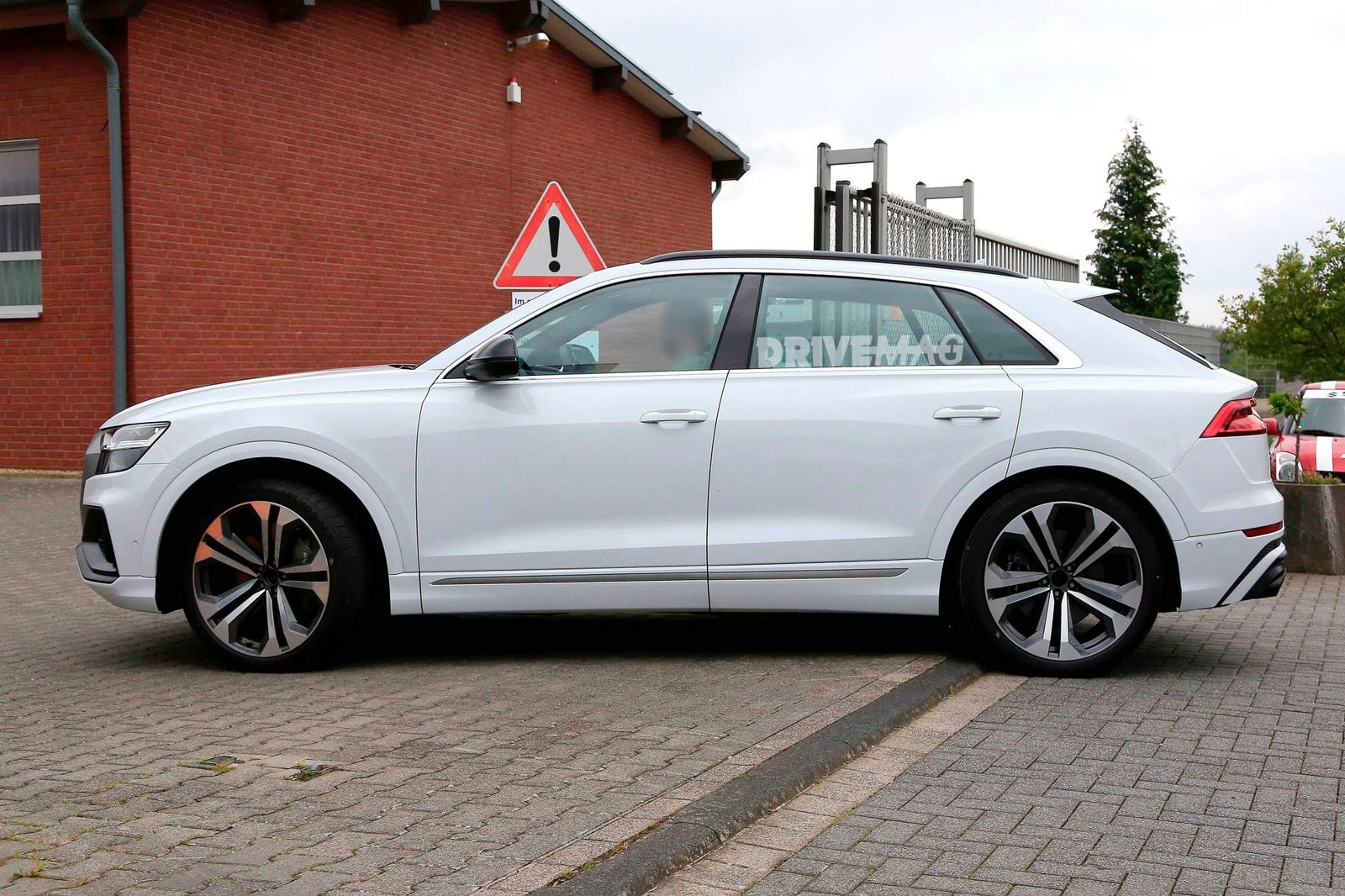 READ MORE: Our track review of the 2017 Audi SQ7