All-new Ford Focus snapped completely bare
It was spotted in Portugal during its ad shoot
Ladies and gents, we give you the all-new Ford Focus, or rather its side profile via a shot that judging by the faces of the people in it, it really shouldn't have been take.
But we're glad it was taken by Tamás, a reader of a Hungarian automotive site vezess.hu. He says "Hi, I think I saw the new Ford Focus in Cascais. I was not able to observe more because they were chasing me. The woman in the middle yells not to take a picture."
The car in question is definitely the new Focus, but it isn't the ST model like some have suggested. It's most likely the ST Line variant.
We're pretty sure the new Focus will debut at this year's edition of the Geneva motor show, where we'll be present to bring you the latest and greatest new cars.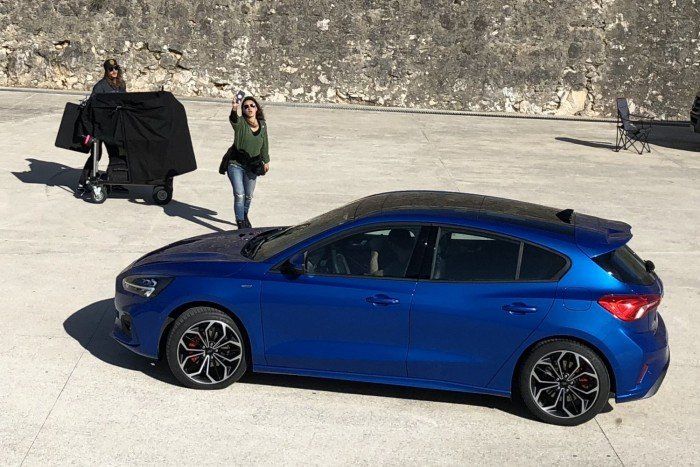 These are the Ford vehicles we've driven so far, the latest being the re-revamped Ford EcoSport