All-new Jaguar E-PACE debuts as brand's baby SUV
It's the British alternative to the BMW X1, Audi Q3, and Mercedes-Benz GLA
Compact SUVs are in high demand all over the world right now, and Jaguar couldn't stay away from this hot segment any longer.
That's where the E-PACE comes in, a model described by the automaker as "the most playful car in Jaguar's 81-year history."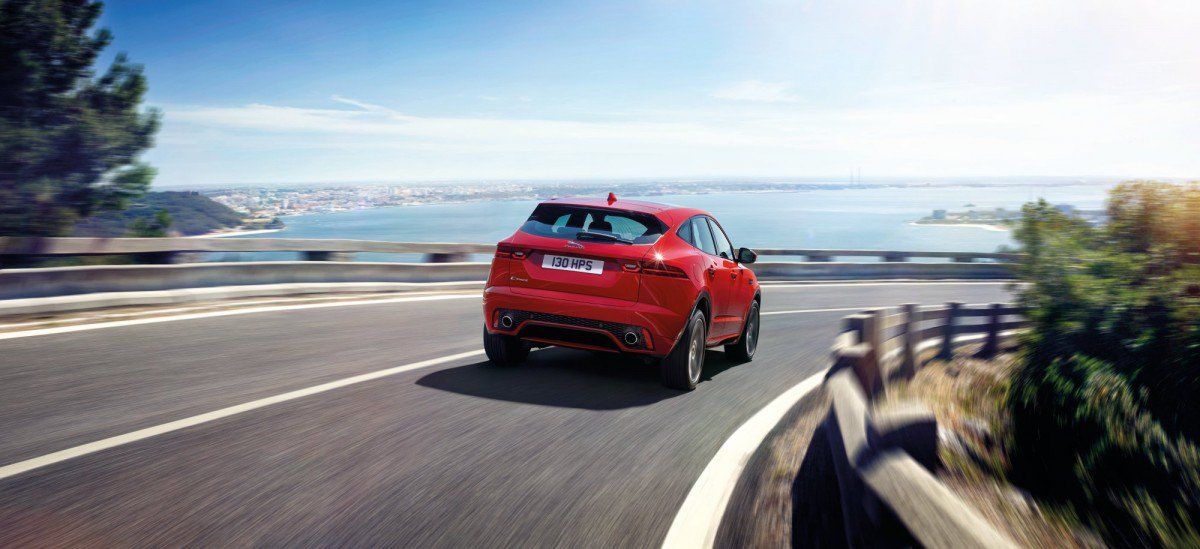 Looking at it, you don't truly get that, as the similarities with the F-PACE are too apparent. From the rear it looks almost the same, while at the front the headlights are the main difference — they remind more of the F-TYPE than of the F-PACE.
The interior looks rather similar to its bigger brother's too, but the center console is more inclined and driver-oriented. There are three visual interfaces available: a new 10-inch Touch Pro tablet, a 12.3-inch digital TFT instrument panel, and a head-up display system.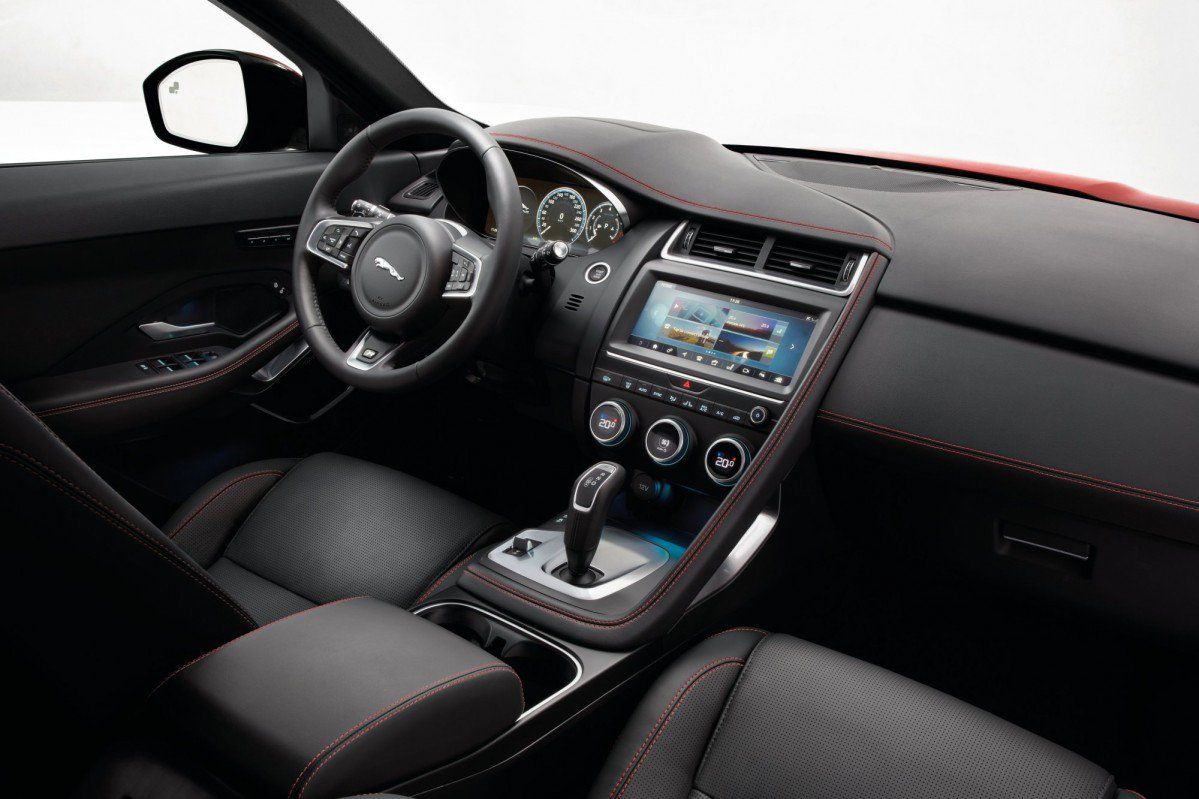 Despite being Jaguar's most compact model yet, the E-PACE has a wheelbase of 2,681mm, which means space is not in short supply. Passengers in the rear will get "more rear legroom than some larger SUVs," according to Jaguar, as well as a real sense of light and space. Cargo volume is generous: 577 liters with the rear seats in place and 1,234 liters with the rear seats folded.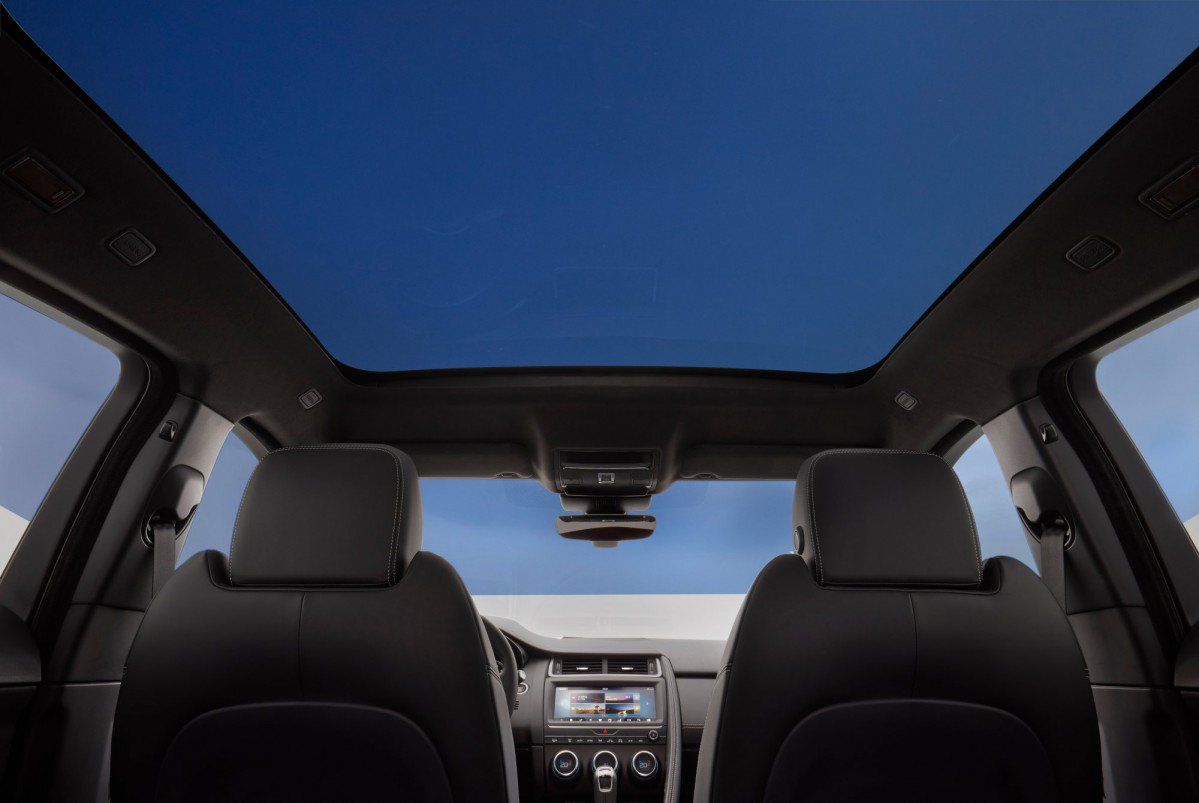 In the engine compartment, customers can opt for two gasoline and three diesel options. There's a 2.0-liter Si4 Ingenium turbocharged gasoline unit available in two states of tune (249 hp and 300 hp), a 2.0-liter Td4 turbodiesel with 150 hp, and a 2.0-liter Sd4 Ingenium turbodiesel engine available with either 180 hp and 240 hp. Depending on the engine, transmission options include a six-speed manual and a nine-speed automatic.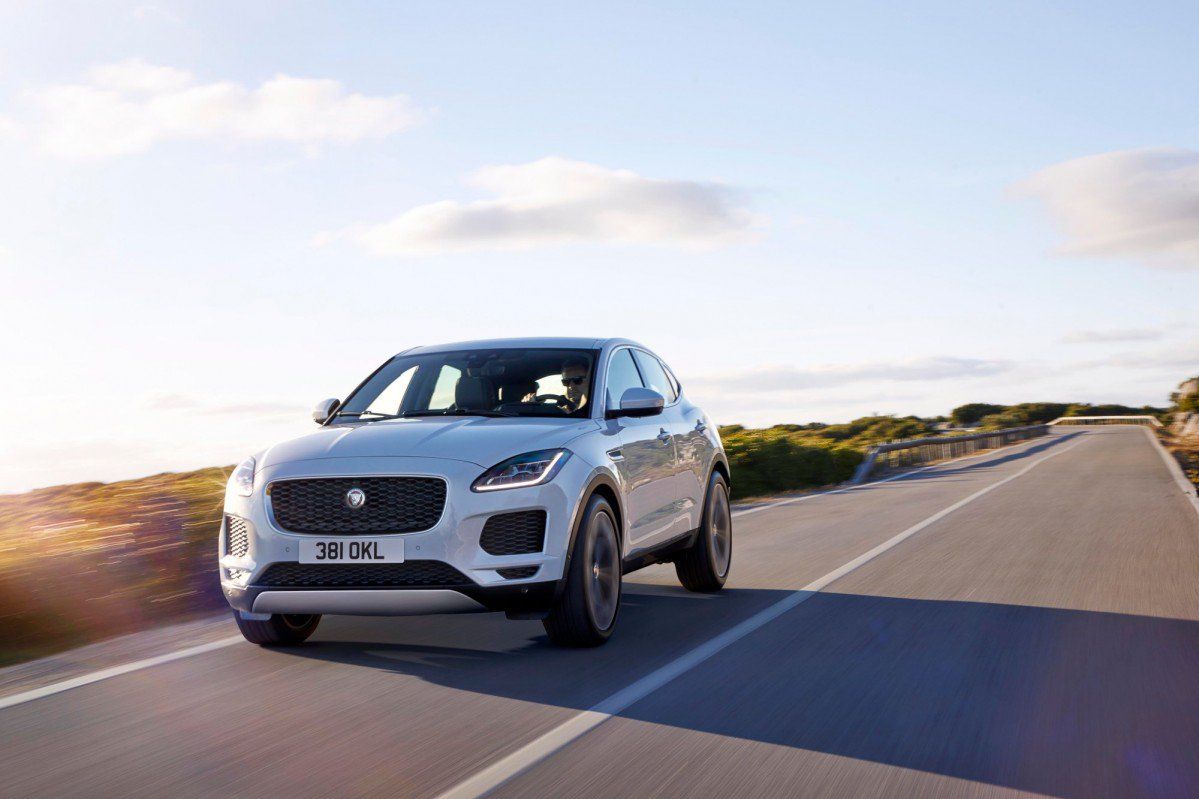 The automaker is adamant the E-PACE drives like a Jaguar, thanks to the Integral Link rear suspension (made to fit under the smaller body) it shares with Jaguar sedans and the F-PACE. In addition, all-wheel-drive models feature Jaguar's new Active Driveline AWD system that's said to allow them to be driven "like any rear-wheel-drive Jaguar." However, in steady driving Active Driveline disengages, meaning drive is provided to the front wheels only for better fuel efficiency.
Available features that serve to enhance driving characteristics include the Adaptive Dynamics suspension, All Surface Progress Control, and brake-activated torque vectoring. It should be said that the E-PACE's on-road characteristics have been developed on the Nürburgring and Nardò tracks.
The all-new Jaguar E-PACE is priced from $38,600 in the US and £28,500 in the UK.