Following the launch of the US-spec model at the 2015 New York Auto Show, Kia has unveiled the European-spec Optima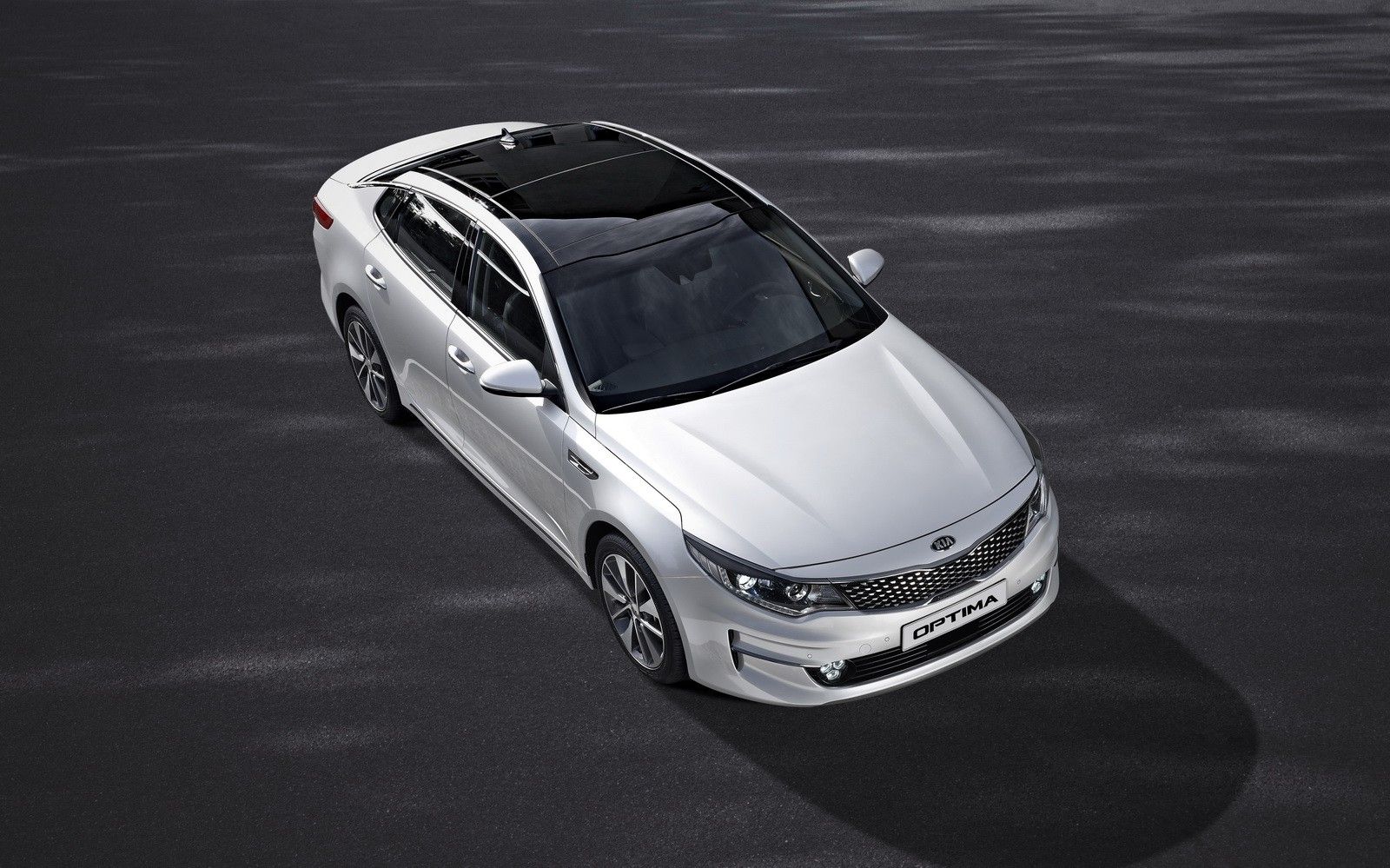 At a first glance, the all-new Kia Optima for Europe looks identical to the model sold in the United States. However, there are some minor details that are different in Europe. These include the different front and rear bumpers and the different LED units in the taillights.
The new Optima is slightly longer (+10 mm), taller (+10 mm) and wider (+25 mm) than the previous model, while the wheelbase has grown as well by 10 mm to 2,805mm. That's why Kia says the cabin is more spacious and more comfortable. Boot volume has also increased by 5 liters to 510 liters (18 cu-ft).
Kia says the cabin is more luxurious and driver-focused than before – actually, the interior is the biggest step forward for the new model. There are more soft-touch materials inside, while refinement is said to be enhanced thanks to better soundproofing.
Another important change regards ride and handling, which have been improved thanks to a lighter, stiffer chassis and the fully-independent suspension all-round. In terms of engines, the new Optima offers three choices in Europe: a 1.7-liter diesel and two 2.0-liter petrols. The 1.7-liter CRDi diesel is carried over from the previous model but has gained more power and torque.
The engine is rated at 141 PS (139 hp) and 340 Nm (251 lb-ft) of torque, up from 136 PS and 325 Nm. CO2 emissions have been reduced by 14 percent to 110 g/km, with the six-speed manual transmission and Idle Stop/Go system. The engine can also be offered with a new 7-speed DCT transmission.
While the 163 PS (161 hp) 2.0-liter petrol is unchanged from the previous model, Kia has added a more powerful 2.0-liter turbocharged unit. Available exclusively for the sporty Optima GT model, the engine is rated at 245 PS (242 hp) and 353 Nm (260 lb-ft) of torque. The Kia Optima GT sprints from 0 to 100 km/h (0-62 mph) in 7.4 seconds and reaches a top speed of 240 km/h (149 mph).
The all-new Optima will go on sale in Europe before the end of 2015, with Kia to offer new powertrains in 2016, including a plug-in hybrid. The manufacturer will also bring to market an estate version inspired by the Sportspace Concept.