The CX-4's design has been inspired by the Mazda Koeru concept car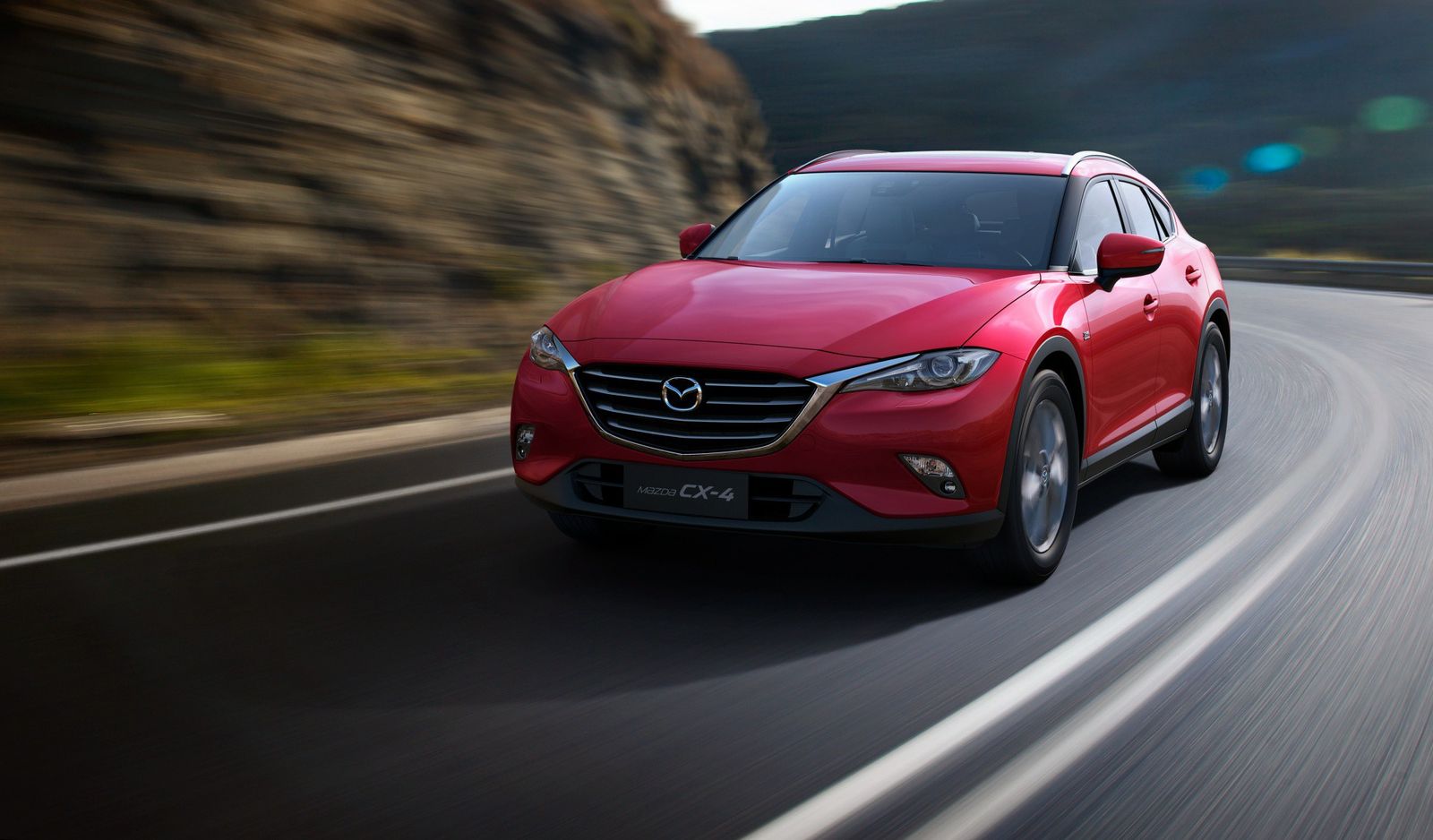 The all-new Mazda CX-4 is not exactly a surprise, as photos of the crossover leaked on the internet weeks before its official debut at Auto China 2016 on April 25.
Now that the car has officially launched at the Beijing show we finally have details to add to its striking looks. Built and sold exclusively in China, the CX-4 is essentially a more attractive CX-5 that sports a lower, sloped roofline, a more tilted rear window, and more dynamic details. Overall, the CX-4's exterior stays remarkably close to Mazda's striking Koeru concept vehicle, and that is a good thing.
The CX-4 combines a coupé-like shape with a SUV-like ground clearance, promising better dynamics than typical SUVs thanks to its lower center of gravity. Compared to the CX-5, the CX-4 is longer (+175 mm) and lower (+78 mm), with a height of 1,535 mm and a length of 4,633 mm. It has the same width (1,840 mm) and wheelbase (2,700 mm) as the CX-5.
As for the interior, the designers got a bit lazy and just used the same dashboard from the Mazda3, with only minor modifications such as the new electronic park brake replacing the conventional one on the center tunnel. While the 3's cabin looks perfectly fine, it would have been better for the CX-4 to come with a dedicated interior design. Since the CX-4 shares the same platform with the CX-5 (and the wheelbase), it should be reasonably roomy inside – although taller passengers sitting in the rear seats may suffer because of the lower roofline.
Chinese customers will have two engine choices for the CX-4, both gasoline units: a 2.0-liter four-cylinder engine with 156 hp and a 2.5-liter four-cylinder unit with 189 hp. Both are mated as standard to a six-speed automatic transmission and Mazda's "i-ACTIV AWD" system.
The Mazda CX-4 goes on sale in China in June 2016, with the automaker saying that it will remain exclusive to this market, at least for the time being. Let's hope the Japanese will change their minds, though, and bring the CX-4 to North American and European markets as well.