All-new VW Jetta GLI to gain manual gearbox, independent rear suspension
And more power courtesy of the Golf GTI-sourced engine
Besides noticeable improvements in styling and equipment, the all-new 2019 Jetta brings a torsion-beam rear axle as standard, something not everyone is thrilled about. Remember, the Golf features an independent rear suspension that improves ride quality and handling precision.
But while the torsion-beam rear axle may be acceptable for a compact sedan with no sporty pretensions whatsoever, some people worried that the upcoming Jetta GLI would also adopt the more primitive rear suspension setup.
Fortunately, that's not going to happen, as a VW representative confirmed to Autoblog. The unnamed official said the new GLI would not use the base Jetta's torsion-beam rear suspension, going for a modern multi-link independent rear suspension instead — just like the Golf.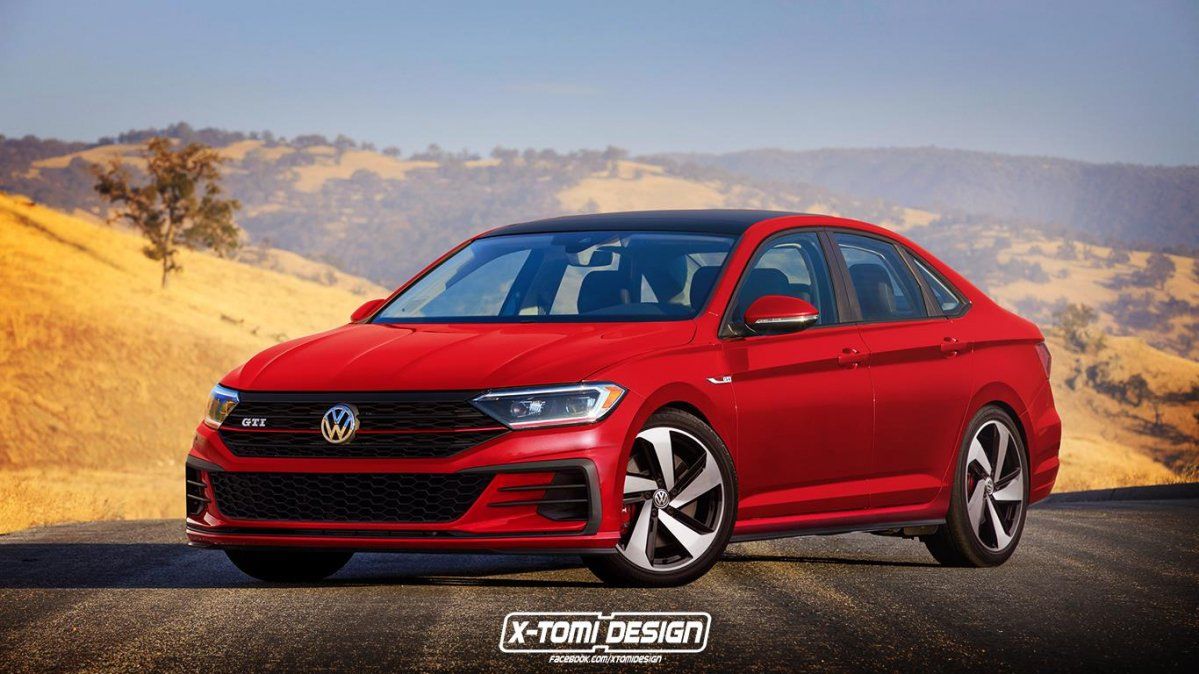 Wait, there's more good news. The Jetta GLI will carry on with a 2.0-liter turbocharged four-cylinder gasoline engine, most likely the same one found in the Golf GTI. That means we can expect 220 horsepower and 258 lb-ft (350 Nm) of torque.
Significant improvements will be made in the transmission department, as the new GLI will offer the option of a six-speed manual transmission alongside a seven-speed DSG dual-clutch automatic. As a reminder, the outgoing Jetta GLI features a 210-hp 2.0-liter turbo-four good for 210 horsepower and 207 lb-ft (280 Nm) of torque, linked exclusively to a six-speed automatic transmission.
As for the styling, expect the Jetta GLI to sport a beefier body kit resembling the one in the above rendering from X-Tomi Design. According to the same VW representative, the all-new Jetta GLI will arrive within the year. We may see it late this year at the 2018 Los Angeles Auto Show or early next year at the 2019 Chicago Auto Show.
READ MORE: 2019 VW Jetta fuel economy figures announced