All-new VW Polo GTI gets ready for rallying with 270-hp, AWD R5 version
Volkswagen Motorsport returns to rallying, but not as a works team
Not long after debuting in production form, the all-new VW Polo GTI will go rallying.
Volkswagen Motorsport has developed a rally version based on the new hot supermini, but this is not a WRC car as the previous Polo. Since then, VW has left the FIA World Rally Championship, so the new Polo will only come as an R5 version aimed both at professional teams and private customers.
Arriving in the second half of 2018, the Polo GTI R5 will be eligible for a wide range of championships worldwide — including the FIA WRC's R5 category. Privateers, teams, and importers can run the Polo GTI R5 in national, regional and international championships.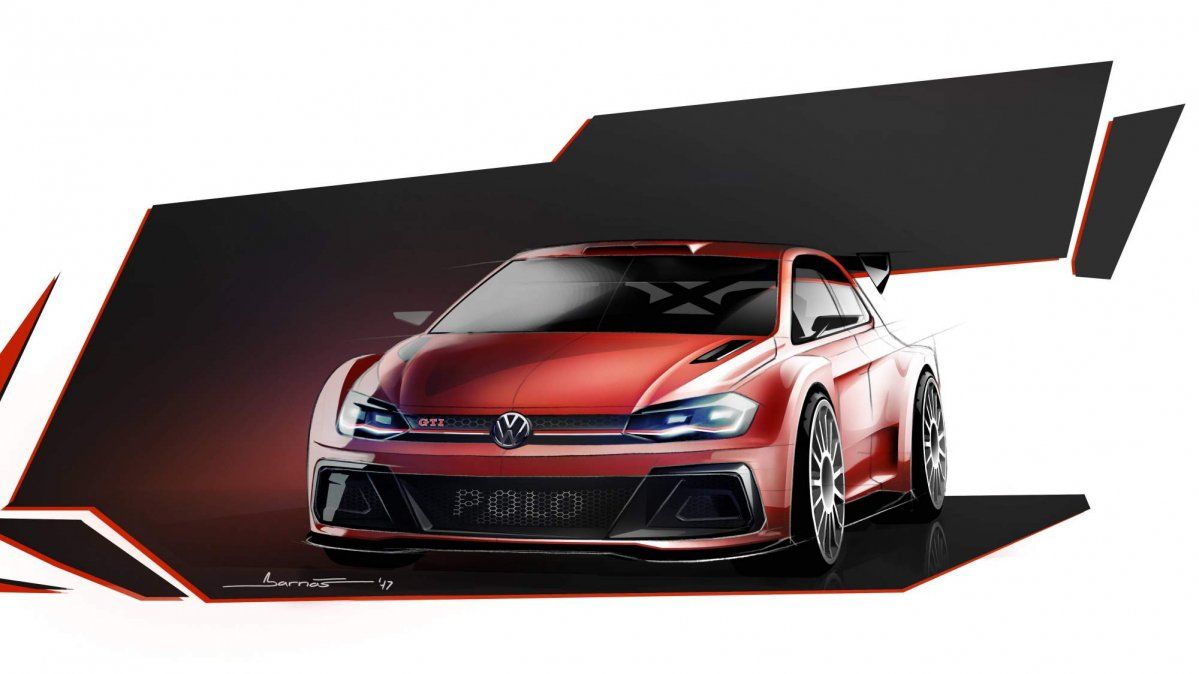 For now, there's only one sketch of the car available to give us a foretaste of what's to come. From the looks of it, the VW Polo GTI R5 will feature a more aggressive body kit than the production car, with bigger air intakes at the front, wider tracks and wheel arches, a roof scoop, and a massive rear wing.
The Polo GTI R5 features a four-cylinder turbo engine tweaked to develop 270-hp, a sequential five-speed racing transmission, four-wheel drive, and a complete safety package.
The rally car will benefit from the company's successful WRC era, as the car's development is overseen by the father of the record winning Polo R WRC — Volkswagen Motorsport Technical Director François-Xavier "FX" Demaison. Sébastien Ogier's former race engineer Gerard-Jan de Jongh is also involved in the project as a senior engineer.
VW Motorsport has started developing the car since the start of the year, with the first test drives also planned for 2017. The Polo GTI R5 will have its first race outing next year.
The Polo GTI R5 will be VW Motorsport's second customer racing car following the Golf GTI TCR for the circuit.