ALL* the racing games happening in 2018
*OK, we might have missed some but that's only because they're so many!
Although 2018 is here for some time now, in the racing video game department the party is barely starting, with plenty of novelties still waiting to happen. We tried to track them down and put them all together in this article. If we've missed something, let us know in the comments section below. Let's begin!
Distance

Distance is in Steam's Early Access since 2014, boasting a Very Positive review rating on this platform. It's an eye-candy survival driving game unfolded in a futuristic city bathed in neon light. You have roads but they're more of a hint: you can follow them, or you can fly off them and discover new paths. It sure looks like a lot of fun which you can experience with your friends through split-screen faceoffs or multiplayer lobbies. Distance is doing well on Steam, the word is it's going to launch on the consoles as well; when it's ready. On Steam it's only €19.99.
Trailblazers

Trailblazers welcomes you in a world of high-speed thrills, and explosions of color, being the first co-operative arcade racer. It's a really interesting concept, where the team members are painting the track, using their cars, and the painted sections work as boost pads for rest of the team. It surely looks like fun and can be played locally by four at the same time, or online, in a three-versus-three setup. Trail Blazers launches May 8 on PlayStation 4 but you can pre-order it now (€29.99)
Onrush

A different take on the arcade racing genre, Onrush brings you funky cars, a lot of jumps, takedowns, and RUSH — this is what they call "the ultimate power-up." If you're a sucker for graphics also, Onrush will definitely get you hooked with its colorful world. The funky Codemasters title will be available on PlayStation 4 and Xbox One starting June 5 for €69.99. You can even pre-order it now and have it ready for download.
MotoGP 18

The MotoGP 18 is described by its creators a reboot of the series. Using state of the art technology, like drone scanning, and the very potent Unreal Engine 4, this year's episode will bring some major, hopefully, welcomed changes. MotoGP 18 will debut June 7 on PlayStation, Steam, Xbox, and Nintendo Switch.
The Crew 2

The Crew was the first game to render North America's map and make it available to the speed junkies. The sequel, announced June 29, will have you conquering not only land but also water and air. Yes, The Crew 2 brings boats and planes along with the fast cars, mixing them up for maximum racing fun. We must admit, we're curious. The Crew 2 will be available on all platforms for €69.99 (consoles), €59.99 respectively.
MXGP PRO: The Official Motorcross Videogame

Just as its name says, the MXGP Pro is all about accurately simulating the motocross universe. Starting off from last year's acclaimed MXGP3, the Pro majors is realism, as in the way the bike behaves in various situations. This means, of course, that you can tune your bike just like the ones the real MXGP ones are. MXGP Pro is scheduled to debut June 29 on Steam, Xbox One, and PS4.
Assetto Corsa: Competizione

Arriving late at a party doesn't necessarily mean you missed all the fun — or, in this case, the public and sales. While Gran Turismo and Project CARS titles have fresh copies for some time now, the Kunos studio just announced the Competizione addendum for Assetto Corsa. It comes as the Blancpain championship's official game, so there are a lot of wheeled goodies to try out. A day-night cycle, dynamic weather, and fireworks are promised as well. Competizione will start off on Steam's Early Access this summer and progress to consoles later on, most probably.
Antigraviator

While the games presented so far feature things with wheels, Antigraviator is so futuristic it doesn't need any. The story places you in 2210 in what's called the Antigraviator tournament, where you compete on "exquisitely detailed stages, full of light-speed danger, chaos, and mayhem." You can make use of environmental traps like rockslides, and hover mines. The Gravs (that's how the flying things are called here) are customizable, upgradable, and have no speed limit. Um. No exact launch date, but its creator studio says Antigraviator will get here in this year's second quarter, available on Steam only.
V-Rally 4

If you're in your 30s this title may sound familiar to you. That's because it's a continuation of the '90-2000s series bearing the same name. V-Rally 4 kept itself secretive so we don't know too much about what it offers, besides the number of cars — which is about 50, all licensed. Porsche and Ford are among the brands, as we can see from the announcement trailer. V-Rally 4 will reach us September 2018 on PS4, Xbox One, Steam, and Nintendo Switch.
Forza Horizon 4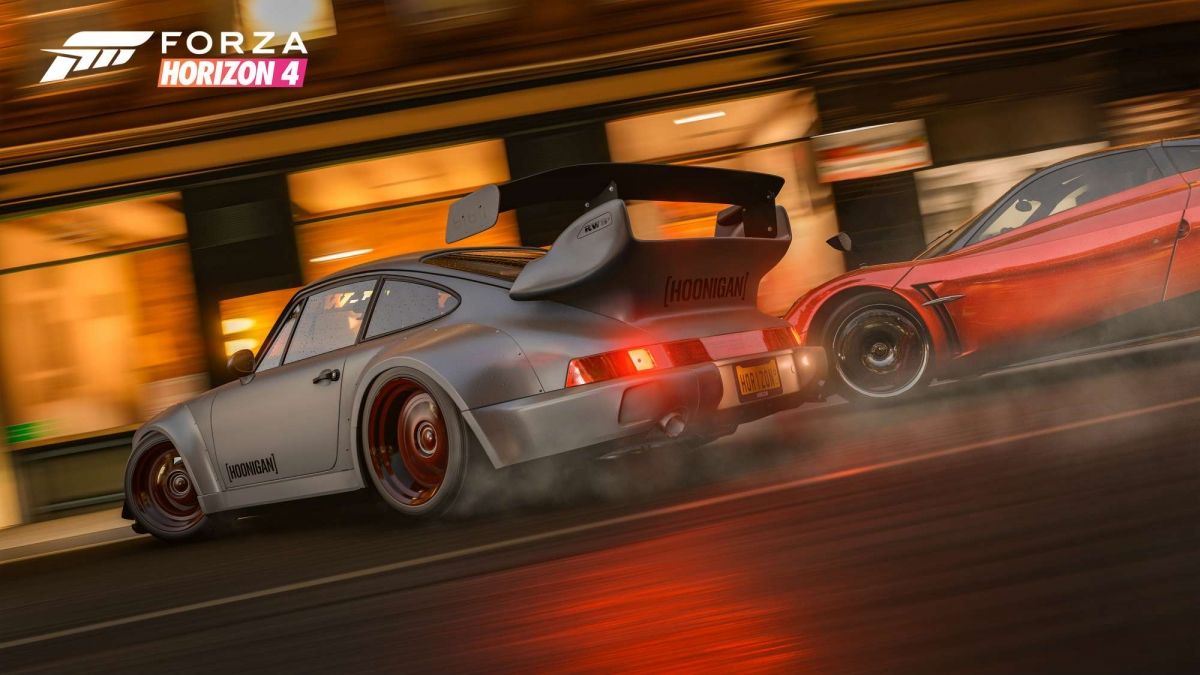 Just before E3 2018, Forza creator Playground Games studio announced the Horizon 4, the open-world Forza version focused on both racing and adventure. In this episode, the action is set in the UK, and it features, for the first time, dynamic seasons. Over 450 vehicles will be at your disposal, along with some houses, and businesses. Yes, Forza Horizon 4 is the Test Drive Unlimited you didn't think you'd see again.
GRIP

Intense driving with badass rides on exotic planets, that's what this explosive arcade is promising. It's been on Steam's Early Access since 2016 (€19.99), enjoying great appraisal from the gamers and, as far as its creators say, it's also getting prepped for a debut on consoles as well. No exact launch date though.
GTR3

It's been so long since the last GTR game that we almost forgot about it. In 2011 was the last time someone mentioned a sequel to the GTR series but that proved to be just a wild dream. Until now. Sector3 recently announced that GTR3 is in the making, using the multi-valent Unreal Engine 4. That means variable time and weather and, in pure GTR fashion, very accurate simulation work inspired by the RaceRoom experience.
Steel Rats

The story for this dieselpunk game goes like this: you're a motorcycle rider from Coastal Town fighting automatons in the Coastal City. It all happens in a retro-futuristic universe inspired by the '50s, rendered in beautiful 2.5D graphics on your desktop. So blasting robots while riding a massive motorcycle? What more can you ask? Not to mention the soundtrack is as neat as the visual theme. Steel Rats will be available on all three major platforms sometime this year.
Dakar 18

The Dakar 18 announcement trailer came out of nowhere and left us speechless with all the goodies it promised: a 15,000 square kilometers (or a bit over 9,000 square miles) mimicking the Dakar rally topography and conditions. Licensed vehicles competing in the real Dakar. And the possibility of getting out of the vehicle for repairs and such. It sounds like a proper take on rendering the world's harshest race. The info is scarce at the moment but the game's creators promise it's coming soon on Steam, Xbox One, and Personal Computer.
F1 2018

Codemasters is so secretive about the F1 2018 (and also busy with the Onrush now) that we have no pics of it whatsoever. We don't even have an estimated launch date, although, following the launch pattern from the previous ones, August seems to be the closest we can get at this time. Another sure thing is the cars' redesign — so that you'll be able to live the halo experience from the comfort of your couch.
Ride 3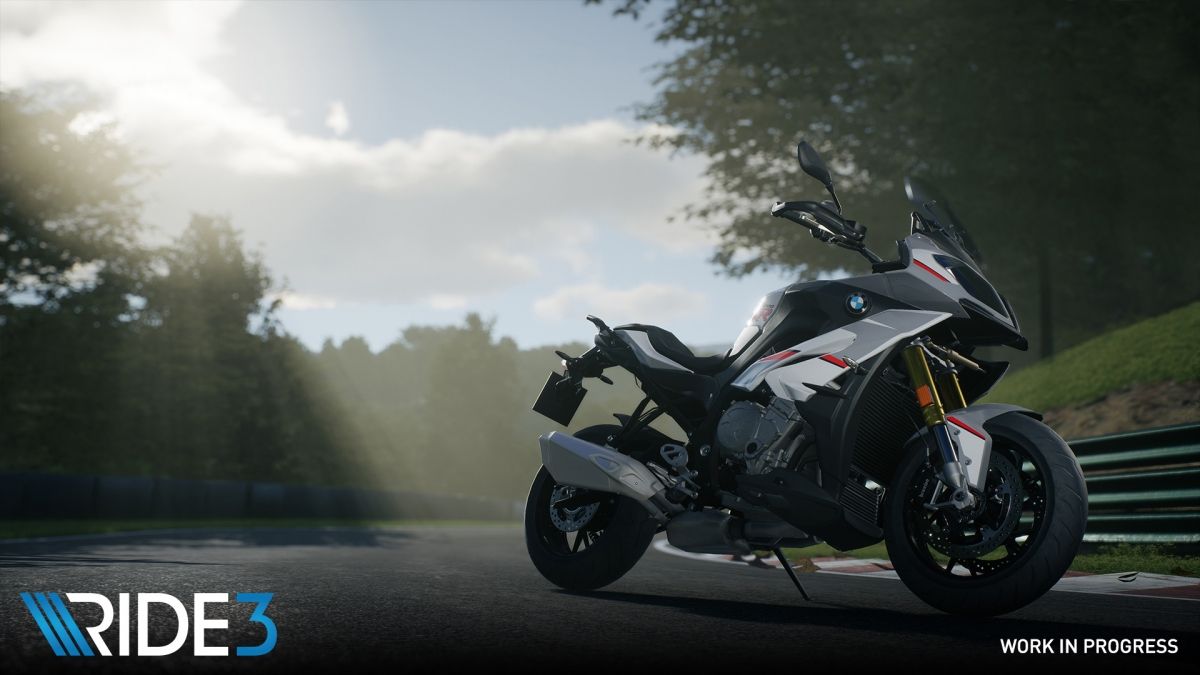 For those who don't play bike games, Ride 3 is like a Forza Motorsport on two wheels. For those who fancy motorbikes, well, we guess you need no description. Little is known about the next Ride installment, except for its initial launch date, which is November 8. What to expect in Ride 3? Thorough bike customization, the latest lot of beautiful, powerful two-wheel vehicles, and amazing sceneries to ride into. We're sold.