Are Xbox users really allowed to play with their PlayStation friends?
Well, not quite yet
A particularly interesting photo circulates on the Internets, in which the Xbox Twitter account announces one of the most wished upon reunion in the gaming world.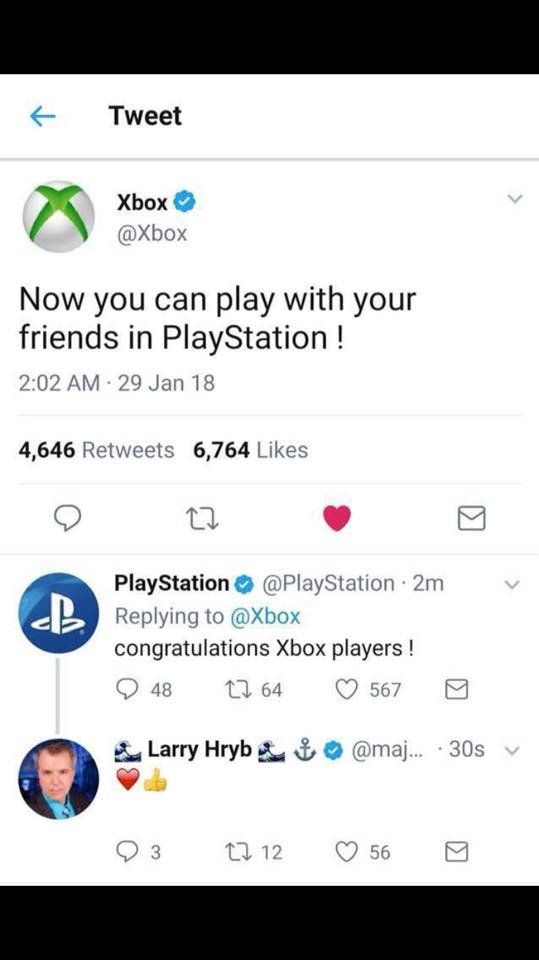 (click to enlarge)
"Now you can play with your friends in PlayStation !" the tweet says, confirming a rumor that Microsoft and Sony are negotiating terms for this joint venture. But a simple check on Xbox's tweet history revealed that this never happened; the photo is fake.
However, this scenario is not all fantasy. Last year, an "error" in Fortnite (a co-op survival game) briefly demonstrated that cross-play is technically possible.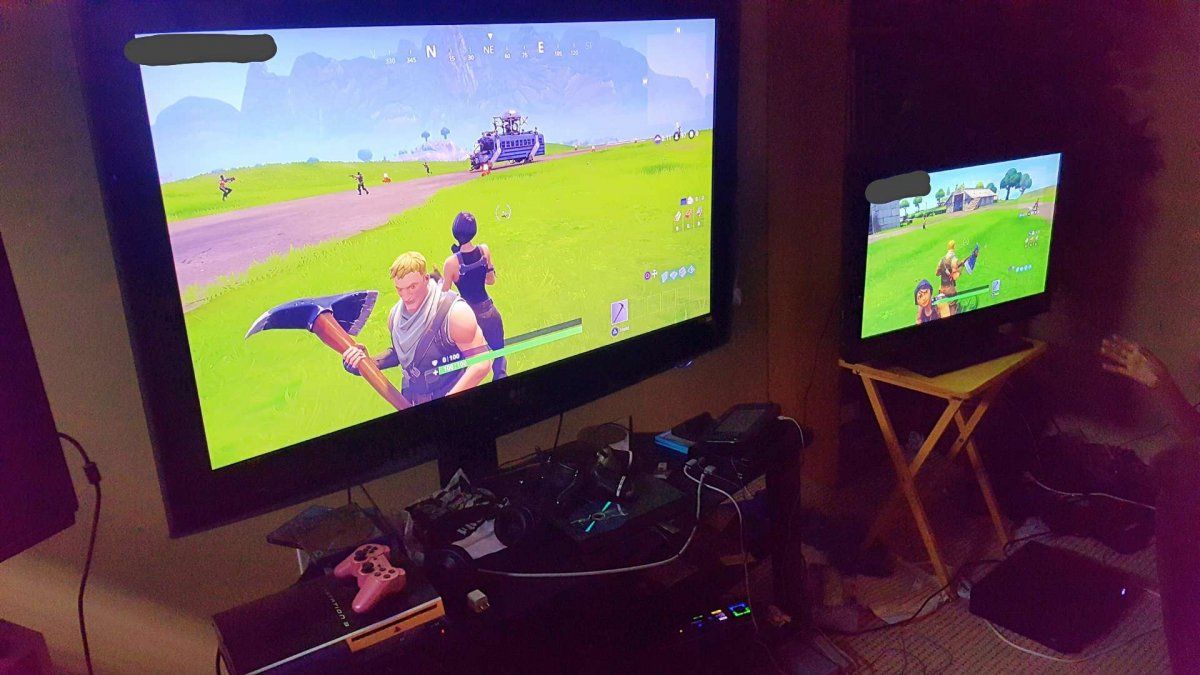 That slip was fixed the next day but the proof of it happening remained. Asked by a Twitter user what he thinks about that (fortunate) event, Xbox's boss Phil Spencer replied: "I would have liked to see them leave it on."
I would have liked to see them leave it on.

— Phil Spencer (@XboxP3) September 18, 2017
Of course, this is not a choice that a game developer can make on its own. Ark Survival Evolved (another survival co-op title) can implement cross-play in just "a few days," if it was permitted by Sony and Microsoft.
As Xbox's head of marketing Aaron Greenberg stated at Gamescom 2017, Microsoft is in the talks with Sony regarding the cross-play feature: "We're talking to Sony, we do partner with them on Minecraft and of course we would like to enable them to be part of that; one community, to unite gamers. So we're talking to them and we're hopeful that they'll be supportive of it."
While we keep our fingers crossed for that to finally happen, we'd like to know what game(s) would you like to challenge your friends on?