ARO built 380,000 vehicles which it sold in 110 countries from 1957 to 2006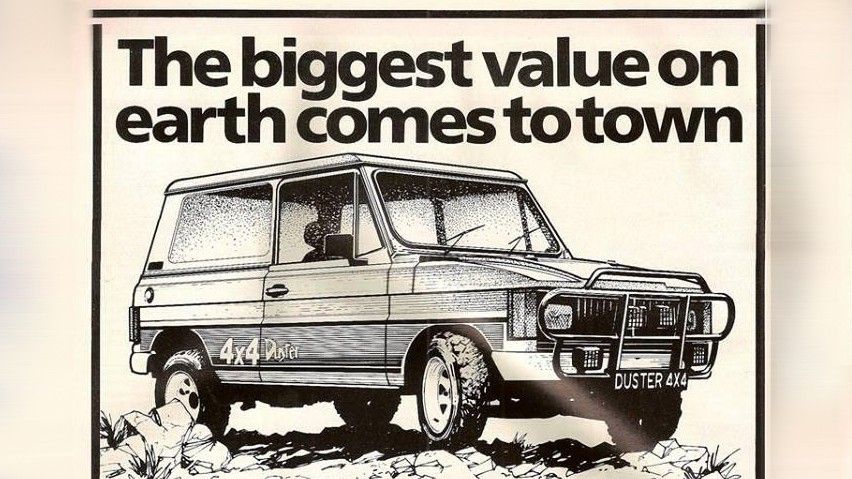 Romania's modern automotive industry has mostly been dominated by the Dacia brand since its conception in the 1960s, but there was another name whose offerings were more specialized but also better: ARO, short for Auto Romania.
The state-owned company came into being in 1957, using an old disused nineteenth century paper factory as its headquarters. The factory had been inactive since 1933, but it was used in the late 1940s, early 1950s as a shop to repair army vehicles, and it moved through a brief motorbike manufacturing phase before rolling out its first off-roader on the year of its founding.
Dubbed IMS-57 (short for Intreprinderea Metalurgică de Stat), a total of 914 examples were hand-assembled in the factory between 1957 and 1959. The model wasn't locally designed, though, being mostly identical to the Russian GAZ 69. Power for IMS-57 came from a 3,260 cc gasoline four-cylinder engine that made 50 hp, gave it a top speed of 80 km/h and returned a claimed 24 l/100 km or 9.8 mpg US on the combined cycle.
The model was updated after 1959 and renamed M59. Its engine was more powerful (56 hp) and its top speed was increased (to 90 km/h). A total of 3,222 units were made by 1964 when it was replaced with a further updated model called M461. This used a new smaller displacement 2,512 cc four-pot with 70 hp, a top speed of 100 km/h and improved efficiency.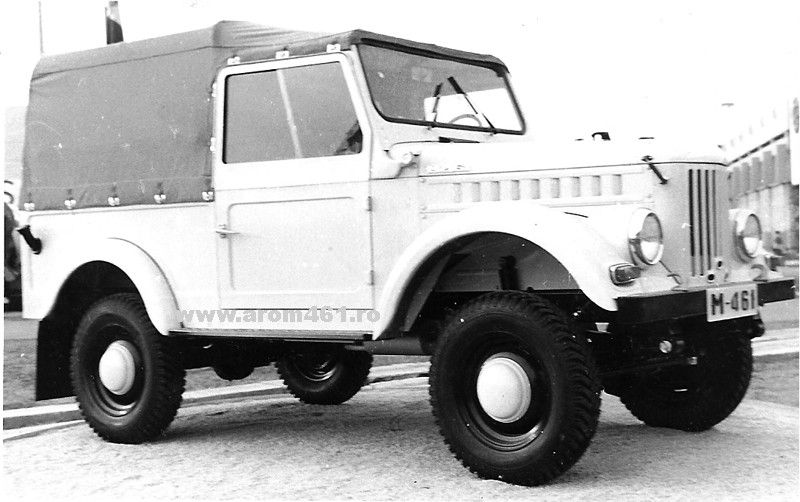 M461 is the last and most numerous of the GAZ 69-based series of ARO vehicles and a total of over 80,000 were manufactured by the year 1975. Of those, some nearly 47,000 went to export markets.
In the early 1970s, when M461 was approaching the end of production, ARO launched its most famous nameplate – the 24 series which spawned a myriad of body styles, being used in whole host of roles. Debuting in 1972, after six years on the drawing board, it is the quintessential ARO shape, epitomized by my personal favorite, the 243 three-door. There was also the 244 four-door, the 242 pickup and there were even luxurious versions made in the late 1970s, dubbed 304 and 306.
The most common engines on original ARO 24 series models were a 3.2-liter with 68 hp and a 2.7-liter unit with 72 hp, both non-turbo diesels. Later models made in the early 1990s used various more advanced (mostly turbo diesel) engines the best of which was the 2.5-liter Peugeot oil burner that put out 90 hp.
There was also ARO 10, a smaller model was introduced in 1980 and it too stayed in production until the very end. It borrowed many components from the Renault 12-based Dacia 1310, and came in a variety of body styles – interestingly, it was marketed abroad as the Dacia Duster, marking the debut of the nameplate that is still in use today. The last ARO 10 variants are post-1999 ones which used the chassis from the larger 24 series and also used (Peugeot- and Renault-sourced) diesel engines which are better suited for off-road driving. You'll easily be able to spot these later models as they feature a slightly more modern look all around and have wider front and rear tracks and plastic wheelarch extendrs.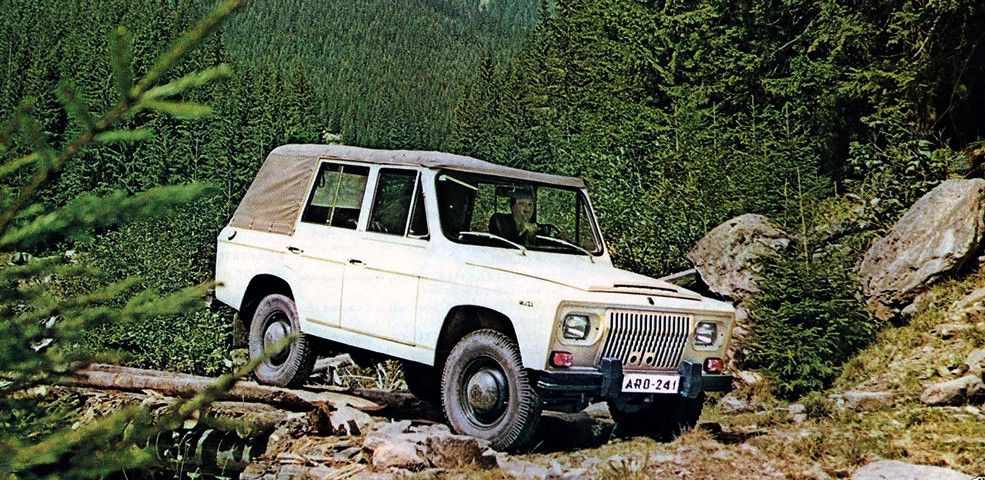 Both ARO 24 and ARO 10 stayed in production right up until the company's demise in 2006, and even after that there were attempts to restart production – all failed and the factory was eventually closed and emptied of all tools and machinery necessary for production.
But the story does not end here, and in fact, even before the main company died out, ARO models were already being manufactured elsewhere, outside Romania. Most notable was the Portaro, an improved version of the 24 series built in Portugal.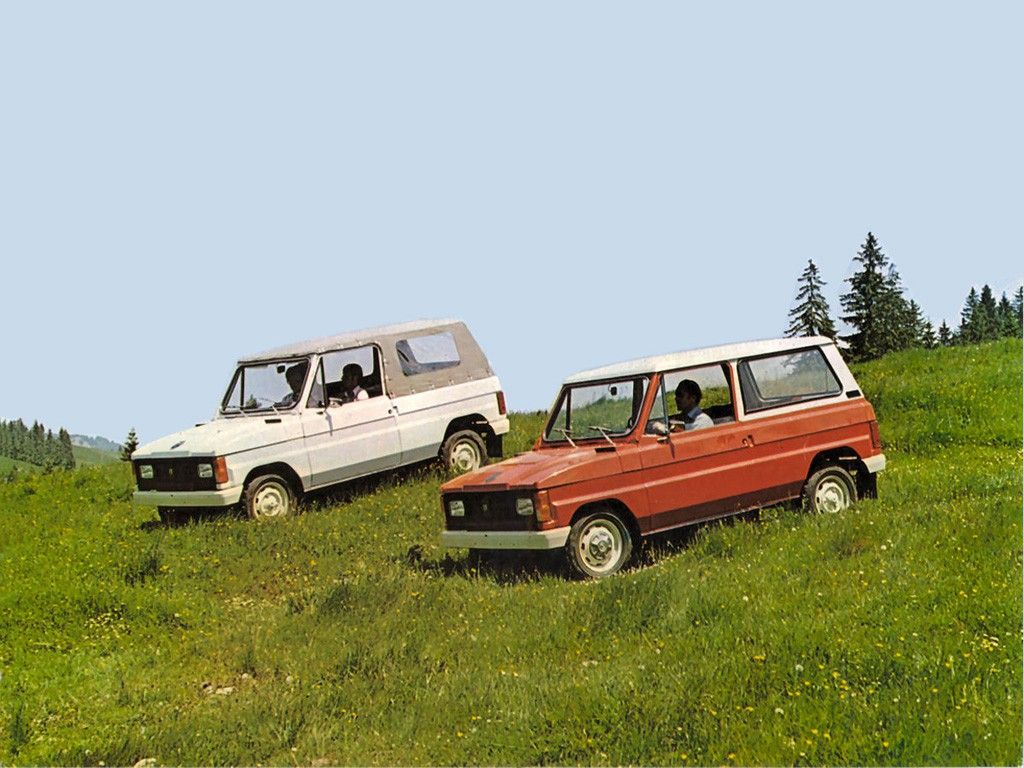 It had better engines, better transmissions and many refinements over Romanian-built ARO models. It was even reviewed and generally praised by "western" automotive media outlets and it's no wonder it became Portugal's second-most popular vehicle ever made, with a production span stretching two decades, from 1975 to 1995.
ARO 10 was also built outside Romania from 1985 to 1987, in Italy by ACM (they called it ACM Enduro X4), and that version of the vehicle used a VW-sourced 1.6-liter petrol engine and had either a four- or five-speed manual gearbox. There was also a VW diesel available for it, also displacing 1.6 liters which had 53 hp without a turbo and 69 hp with it.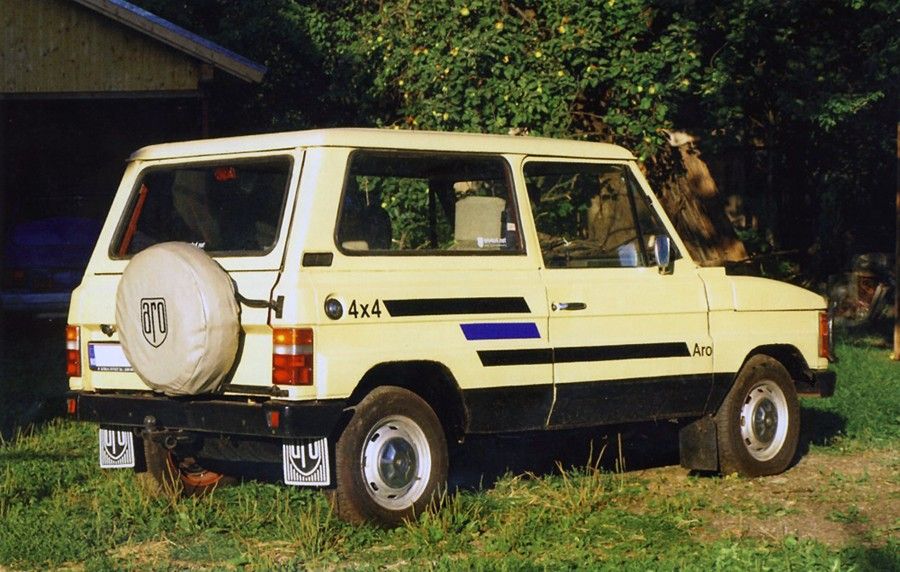 Nowadays any original ARO vehicle is not only increasing in value as fewer and fewer of them are left, but if you get one up and running (even in stock form) you will be able to travel to pretty much the same places you could in a Land Rover Defender, Toyotoa Land Cruiser or Jeep Wrangler.
There are fan clubs all around the world (remember it was exported to 110 countries) and owners are very proud of their 4x4s; some are stock, while others are upgraded and made even more capable, being some of the best mud pluggers you've never heard of but can still get your hands on.
For a few years after ARO went bust, there was a Czech company that took up the challenge to improve and restore these vehicles, many of which were already rather old and in a state of disrepair. Called Auto Max Czech (AMC) the company eventually gave up working on ARO vehicles due to a lack of available suitable examples to work on. Other attempts were made to keep building the 24 series, but they all failed in the end.
But nevertheless they are still out there and wherever you live in the world, chances are one may be rusting away in a yard not too far from where you live, as off-road enthusiasts flock to buy more mainstream Japanese, British or American vehicles. It's a difficult and arduous task to find an restore an old ARO, but if you do you will be rewarded with a chunky looking, mountain-conquering unique off-roader that if looked after will keep on running.
If you opt to start upgrading it, even better – the factory engine and gearbox should be the first to go, and you might also want to invest in some better brakes and interior amenities it lacked at the time of its production. The interior could also do with a makeover as it always felt a bit cobbled together from bits they had lying around, no matter which year vehicle we're talking about.