Aston Martin and Red Bull's 001 Hypercar Will Hit 200 MPH in 10 Seconds
Only 175 will be built, with the first units to hit the road from 2018
If you're a sports car enthusiast, you must have heard about Aston Martin and Red Bull's plan to offer the most outrageous hypercar ever made in the form of the AM-RB 001 monster.
Powered by a mid-mounted, high-revving naturally aspirated V12 engine, the two-seater coupé will be built around a lightweight carbon fiber structure for a targeted power-to-weight ratio of 1:1 — 1 hp per kilogram of weight.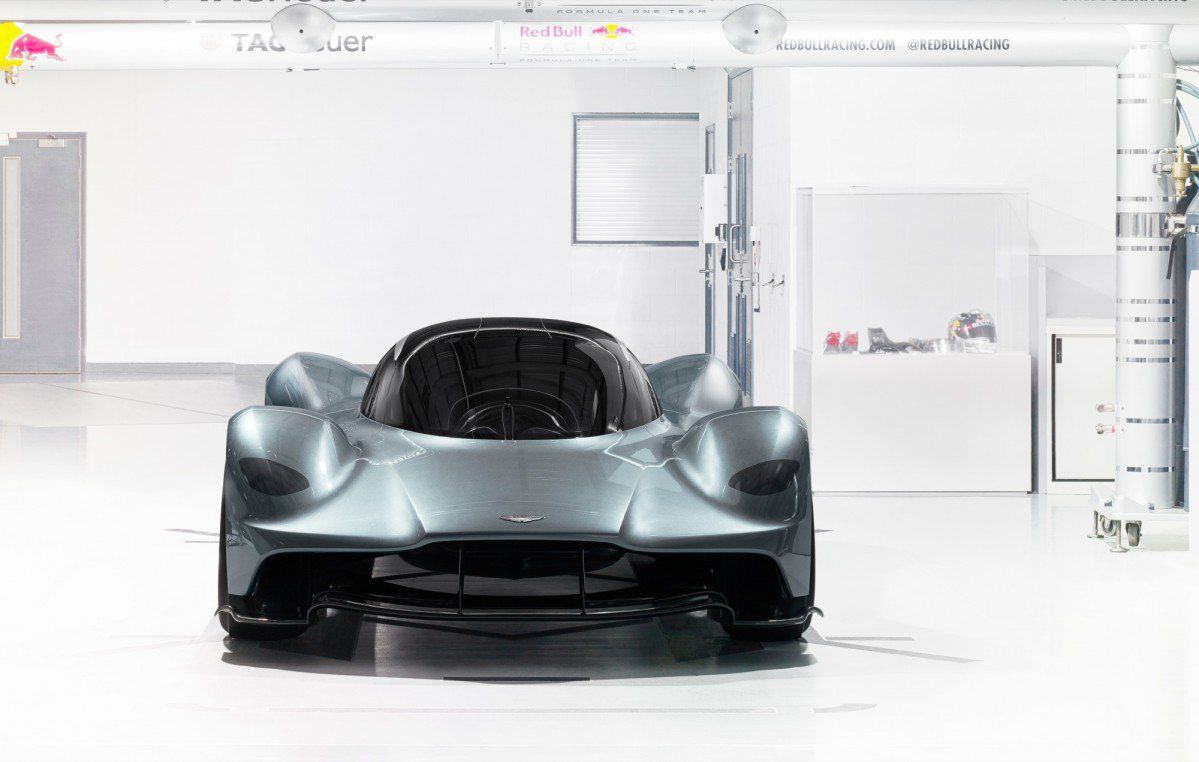 While these were all the details revealed during the initial project announcement, we've now learned more about the stupidly fast machine courtesy of Red Bull Racing's chief technical officer, Adrian Newey.
Speaking with The Wall Street Journal, the brilliant engineer disclosed some startling information about the AM-RB 001 hypercar. For example, it will reach 200 mph (322 km/h) in around 10 seconds and decelerate back to a halt in just 5 seconds!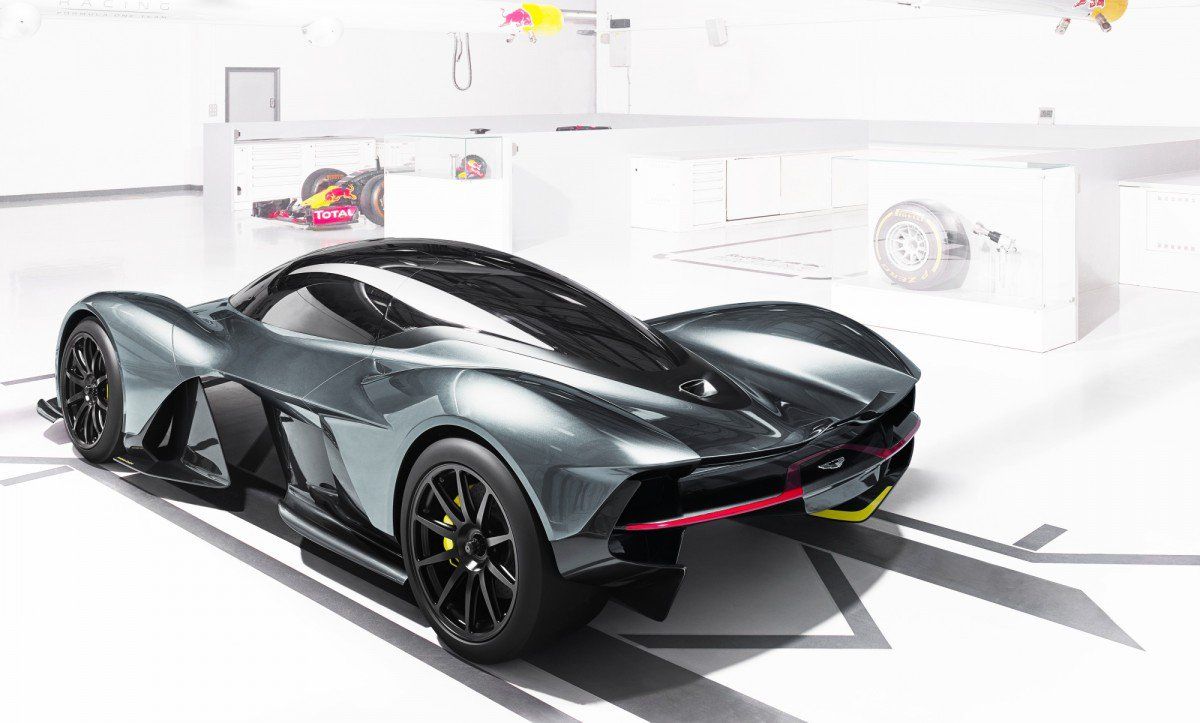 Surely, going from zero to 200 mph to zero again in 15 seconds will not be for the faint of heart — provided one can find a place to attempt that safely. According to Newey, some versions of the 001 will produce up to 4,400 lb (1,996 kg) courtesy of an extreme aero kit, and if that's not enough to keep it glued to the asphalt in high-speed corners, the active suspension will rely on ground-effects aerodynamics more than any other car.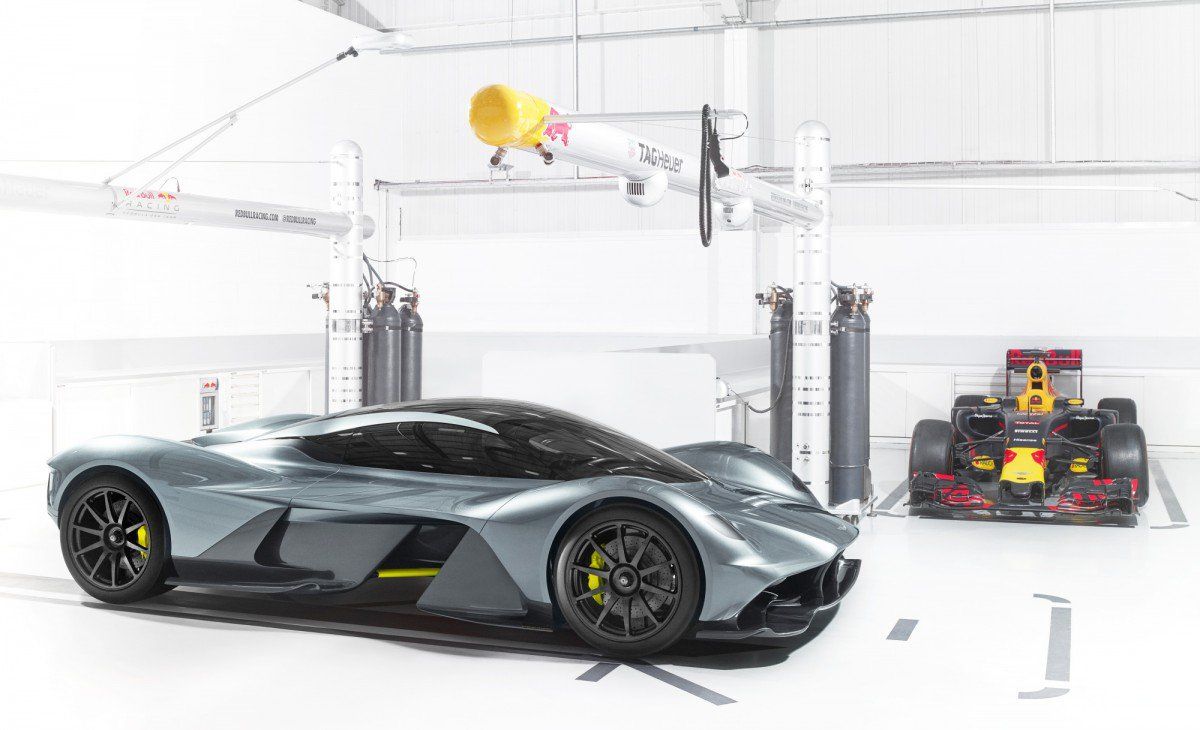 Okay, now we know the AM-RB 001 will have neck-breaking acceleration and stopping power, so what about pricing and availability? Newey said Aston Martin and Red Bull would build 175 units: 150 for road use and 25 exclusively for the track. The track-only versions will be the ones producing 4,400 lb of downforce and full-on 4G cornering ability, with Aston Martin saying they will deliver similar performance to today's Le Mans sports prototypes.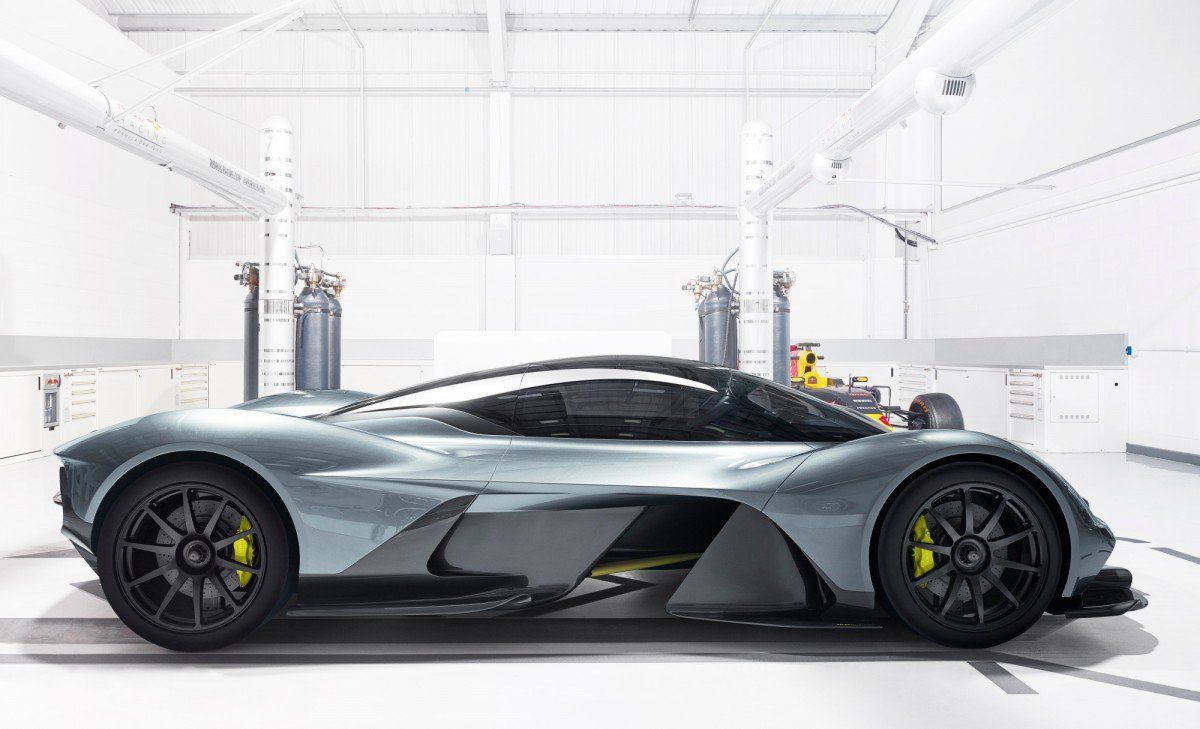 If you insist on knowing the price, Newey reckons the 001 will start from at least $3 million.
Story references: The Wall Street Journal (sub. req.) via Autoblog