But we'll have to wait a bit for its grand debut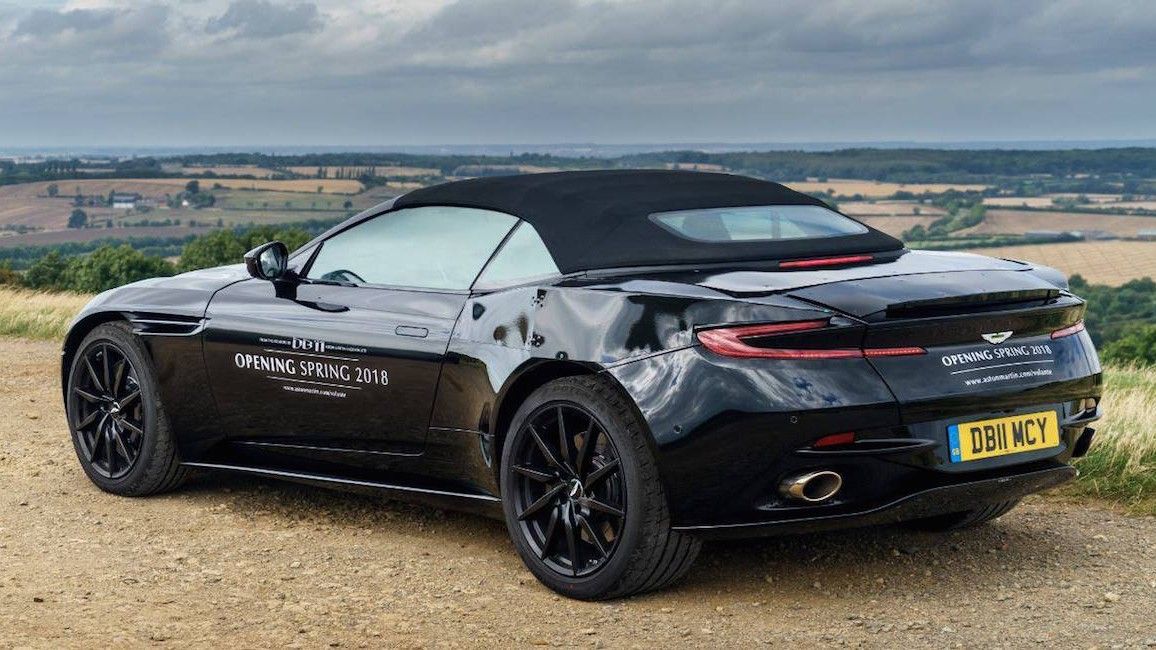 Here's something new: a future model teased way too early by the carmaker itself. The DB11 Volante will "open" in 2018.
After we've seen the DB11 showcased in all its beauty at the 2016 Geneva Motor Show this spring, Aston Martin is already preparing us for the new line-up addition, the Volante. The first official pictures were uploaded to Aston's Facebook page, along with the message "Testing has begun. Coming Spring 2018." Although they didn't show a full-frontal picture, we can get a handle on how the drop-top DB11 will look like – the front fascia is expected to be the same as on the Coupe.
Under the hood, the Volante would get the same twin-turbo 5.2-liter V12 unit found on the Coupe, with 600 hp and 516 lb-ft of torque available from 1,500 rpm. As Autocar reports, the Mercedes-AMG twin-turbo 4.0-liter V8 unit – featured on the future Vantage model – is also a possible engine choice for the soft-top DB11. Although it is a bit heavier than the coupe, the DB11 convertible will try to match the hardtop's 3.9-second 0-to-60 mph sprint; a spokesman told Autocar.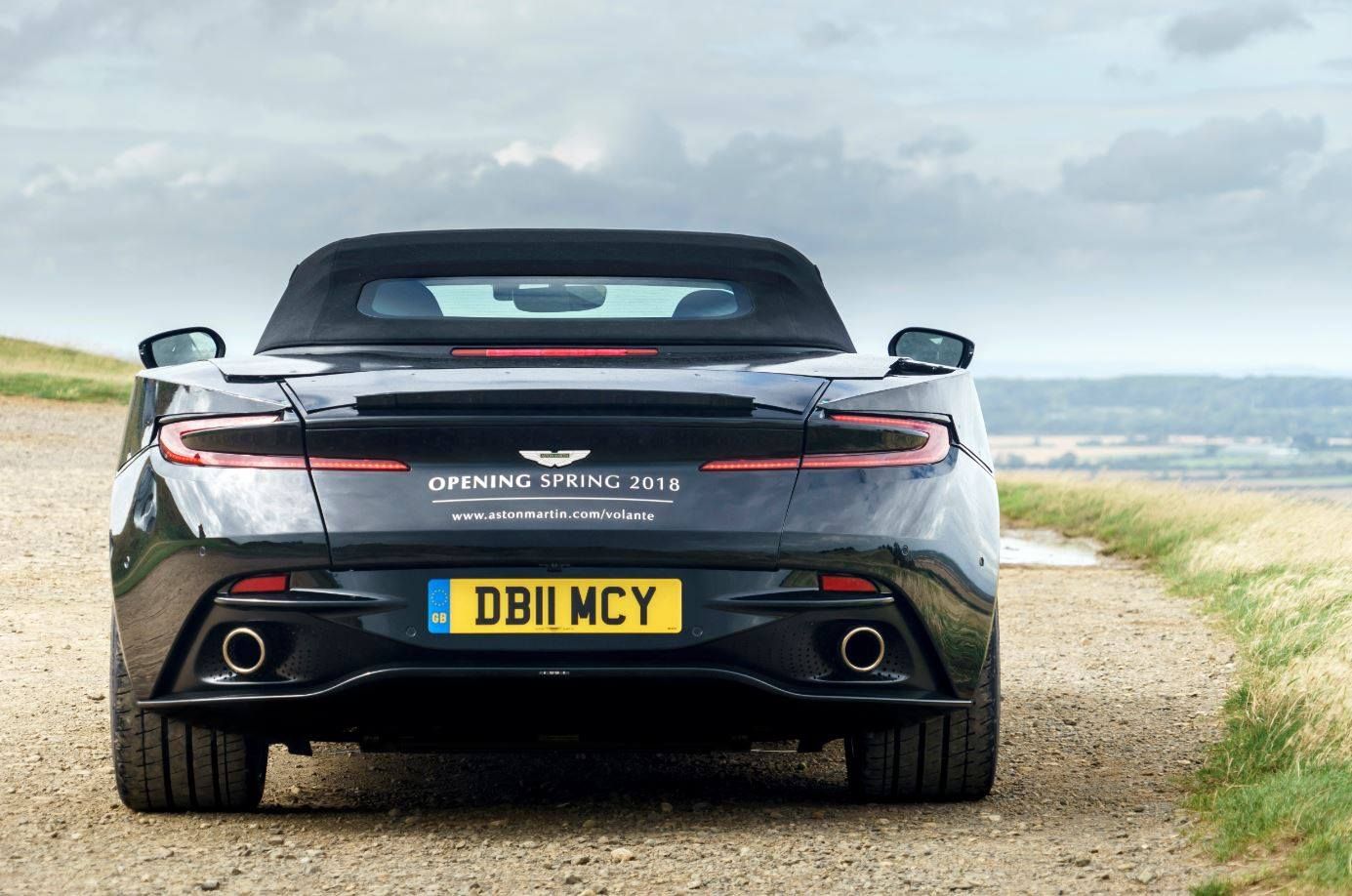 As for its announced "opening", we're guessing the 18-month period refers to how much we'll have to wait until we see it in the showrooms – or that's what we're hoping for, at least. We'd really like to see this mean-looking beauty at the 2017 Geneva Motor Show.
The DB11 Volante has some shoes to fill, considering the soft-top DB9 (which it replaces) is renowned as being one of the most beautiful convertibles of all times.