Aston Martin DBS Superleggera bows with 725 hp
It's the company's new performance flagship
Aston Martin has revealed photos and specs for its new DBS Superleggera, a model that sits at the very pinnacle of its range.
It packs an all-alloy 5.2-liter twin-turbo V12 engine making 725 PS / 715 hp at 6,500 rpm and 900 Nm / 663 lb-ft of torque between 1,800 - 5,000 rpm which send it to 62 mph / 100 km/h in 3.4 seconds and on to top speed of 211 mph or 340 km/h. The massive torque is fed through a carbon fiber prop shaft to a new ZF eight-speed transaxle gearbox.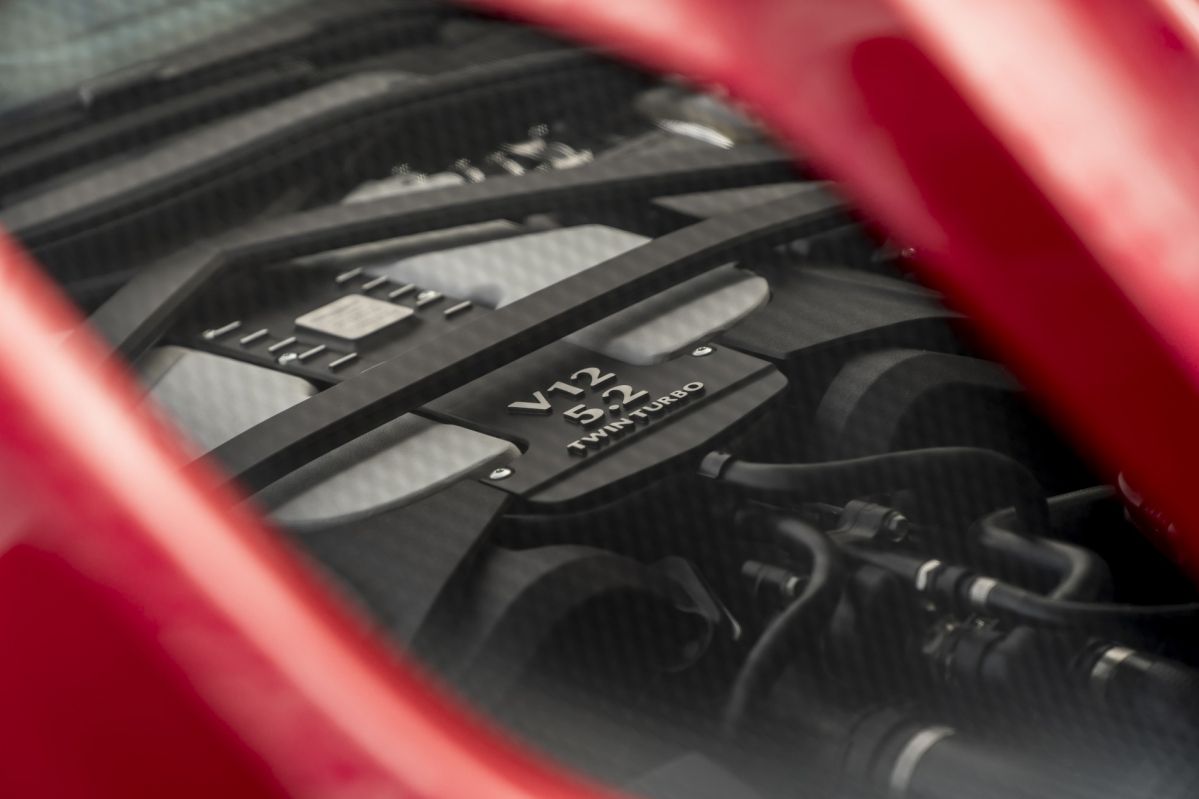 The manufacturer call the DBS Superleggera's in gear performance "exceptional," "monumental," explosive," and "class leading," quoting it as being able to accelerate from 50 to 100 mph (80 km/h to 160 km/h) in fourth gear in 4.2 seconds.
Extruded bonded aluminum pieces are used for its structure and uses carbon fiber for certain body panels, most notably the clamshell bonnet as well as the roof (optionally) and some trim pieces - the overall result is that it's 72 kg lighter than a DB11. The headlights appear to be the same as on the DB11, but the rear lights are unique.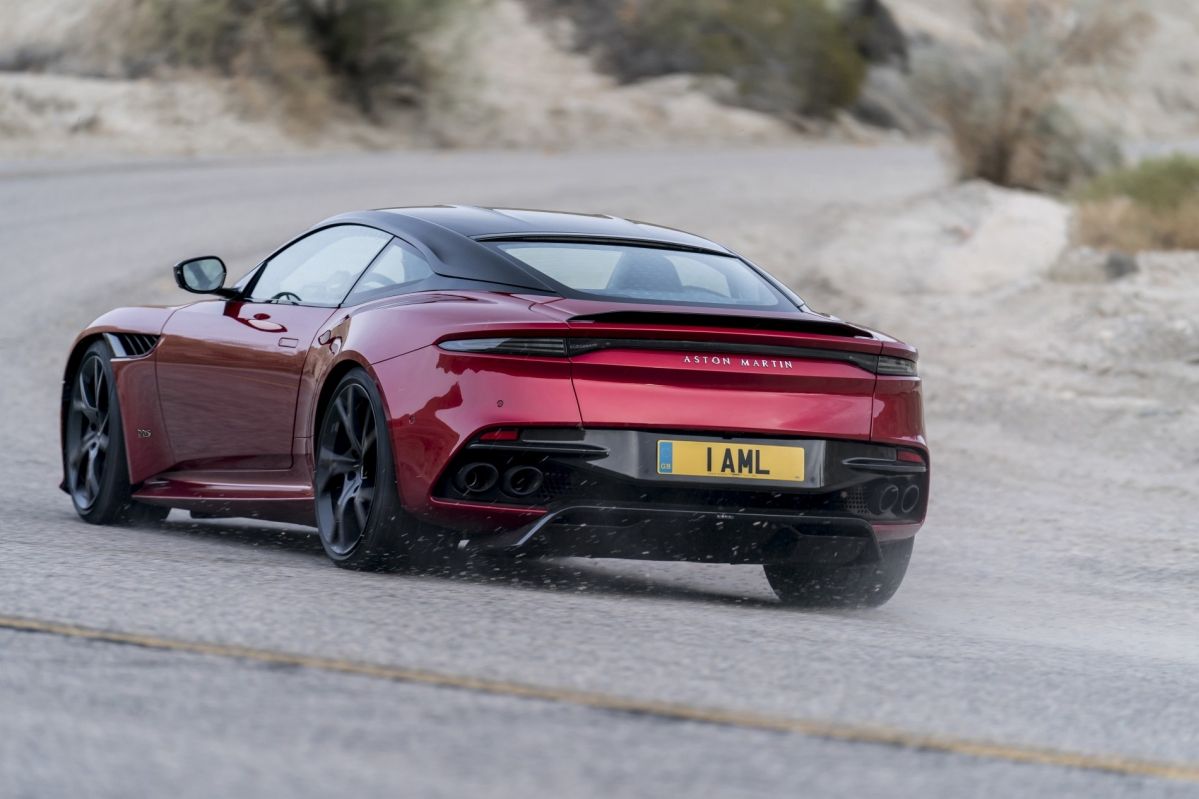 But the car's more aggressive look compared to the DB11 aren't just for show, for instance the deeper side strakes not only help reduce lift, but also improve high speed stability, while "behind the front wheels, the so-called 'open stirrup' and 'curlicue' allows air to escape and flow cleanly along the car's flanks. At the rear, the combination of a Double Diffuser and enhanced Aeroblade ll cleverly ducts airflow to generate additional drag-free downforce - the highest ever achieved by a series production Aston Martin with 180kg at VMAX."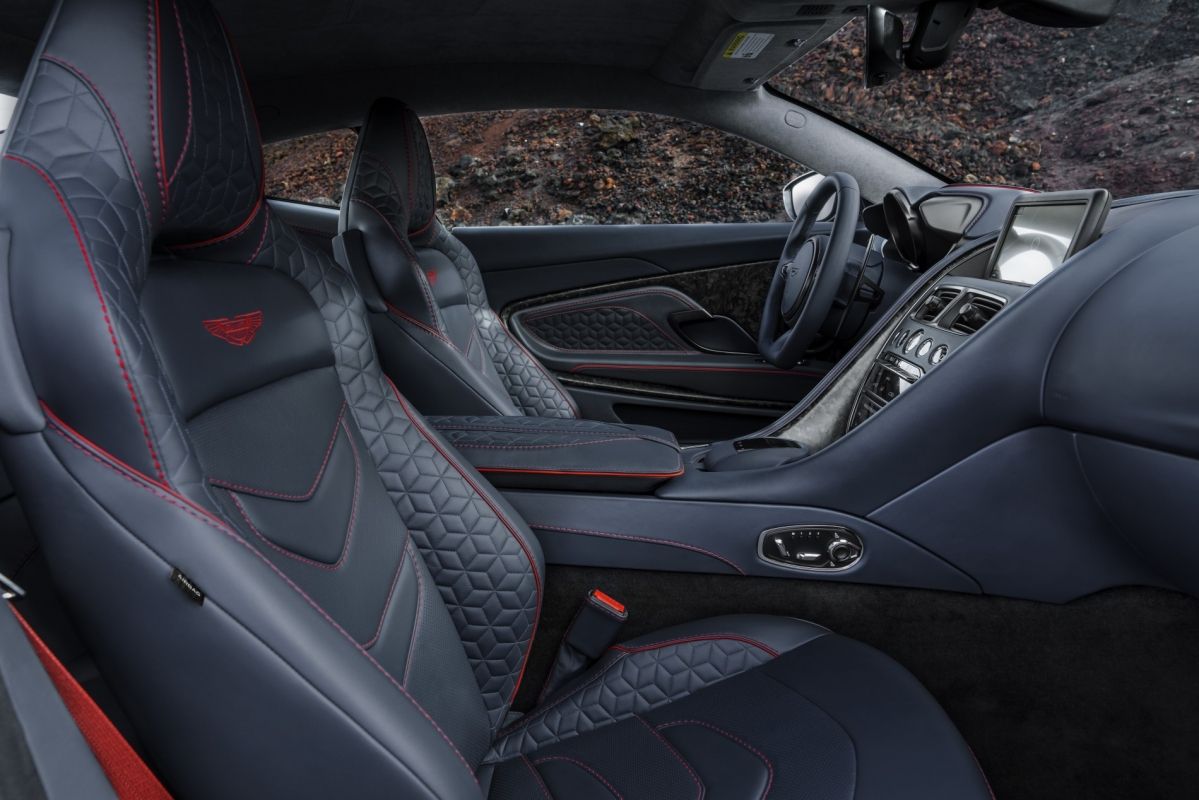 READ MORE: Aston Martin DBS Superleggera Volante drop top spy shots