Aston Martin Valkyrie reportedly has 1,130 hp, weighs less than a Miata
You do the math
Aston Martin and Red Bull are working on what may become the new gold standard in the world of hypercars: the Valkyrie.
When the two companies announced the project, they released two key pieces of information: that their hypercar will be able to go from 0 to 200 mph (322 km/h) in 10 seconds and that it will boast a 1:1 power-to-weight ratio. Now we know how it will be able to pull those stunts off, courtesy of a report from Road & Track that claims the information comes "from sources deeply familiar with the car."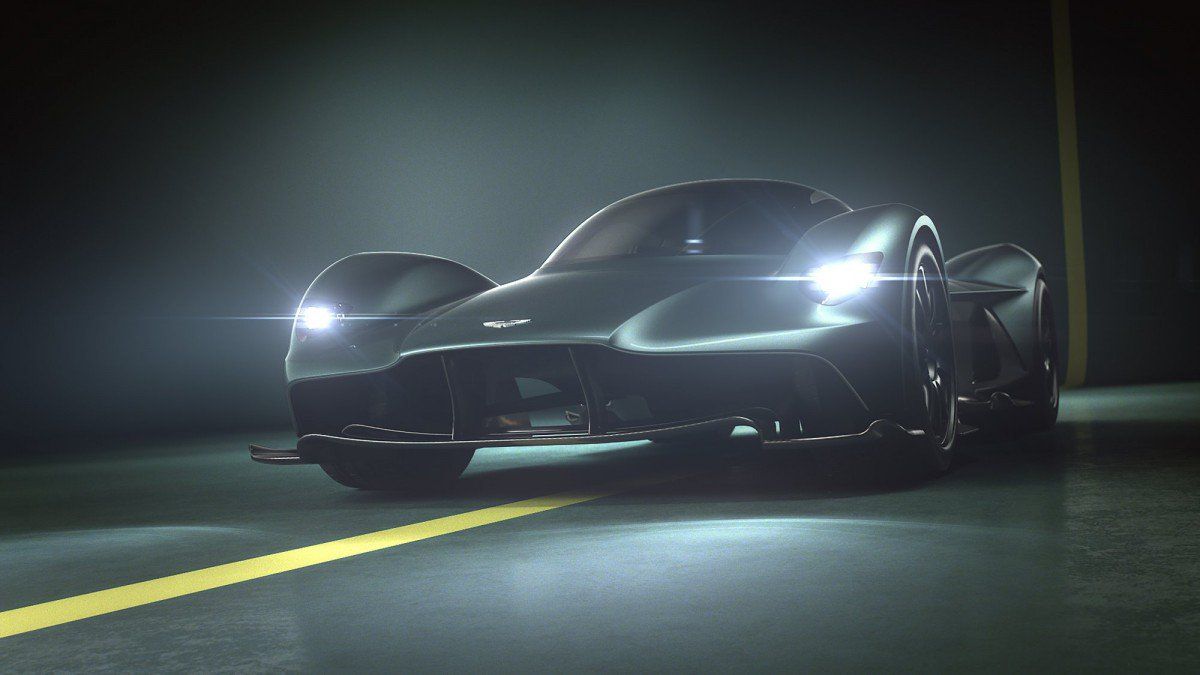 So here it is. The naturally aspirated 6.5-liter Cosworth V12 engine is said to deliver nearly 1,000 horsepower on its own, with a further 130 hp coming from an electric motor powered by an F1-style kinetic energy recuperation system. That means the Valkyrie will boast an impressive 1,130 hp.
But that's not even half the story. Given Red Bull Racing's Adrian Newey involvement in the project, one can expect some wild stuff as far as aerodynamics and weight-saving solutions are concerned.
Behind the scenes at #AMArtOfLiving in Monaco where @serenawilliams joined us for an exclusive viewing of the Aston Martin Valkyrie! pic.twitter.com/zYbPiJUD1Y

— Aston Martin (@astonmartin) June 13, 2017
For example, the Valkyrie is said to have a curb weight of just 2,270 lb (1,030 kg), which means it's about 60 lb (27 kg) lighter than the Mazda MX-5 Miata. Factor in the fact that it boasts more power than any member of the hypercar "holy trinity," and you can imagine the neck-breaking acceleration it will have.
Those of you who are good at maths may have already realized that the power-to-weight ratio nears 1.1:1, and that is explained further in Road & Track's report. Just an example: the Valkyrie lacks side mirrors, replacing them with a camera system and LCD displays on both sides of the dashboard.
Deliveries of the Aston Martin Valkyrie are expected to begin in 2019, with the company planning to have a running prototype by 2018 or even sooner. Head out to Road & Track for the full lowdown on Aston Martin and Red Bull's upcoming hypercar.