Aston Martin wants "to crush the competition" with first ever monster truck
No, this has nothing to do with April Fools, they're totally going to make it
Automakers each year try to outdo one another for the funniest and wittiest use of April Fools and this year's Aston Martin attempt is pretty darned funny.
And as much as we'd like to see it happen, no, Aston isn't working on a monster truck called Project Sparta.
But if it was, it'd use the 1,100 hp V12 engine that's going to power the Valkyrie AMR Pro and it'd have a body based on that of the upcoming DBX high-riding vehicle - the latter is actually coming, sometime around 2019.
Regarding the DBX, it's going to be a four- or five-door model that uses a stretched version of the same platform that underpins the new DB11 two-door. At launch, the most likely power plant to power it is going to be the AMG-sourced twin-turbo V8 that Aston already uses in several models.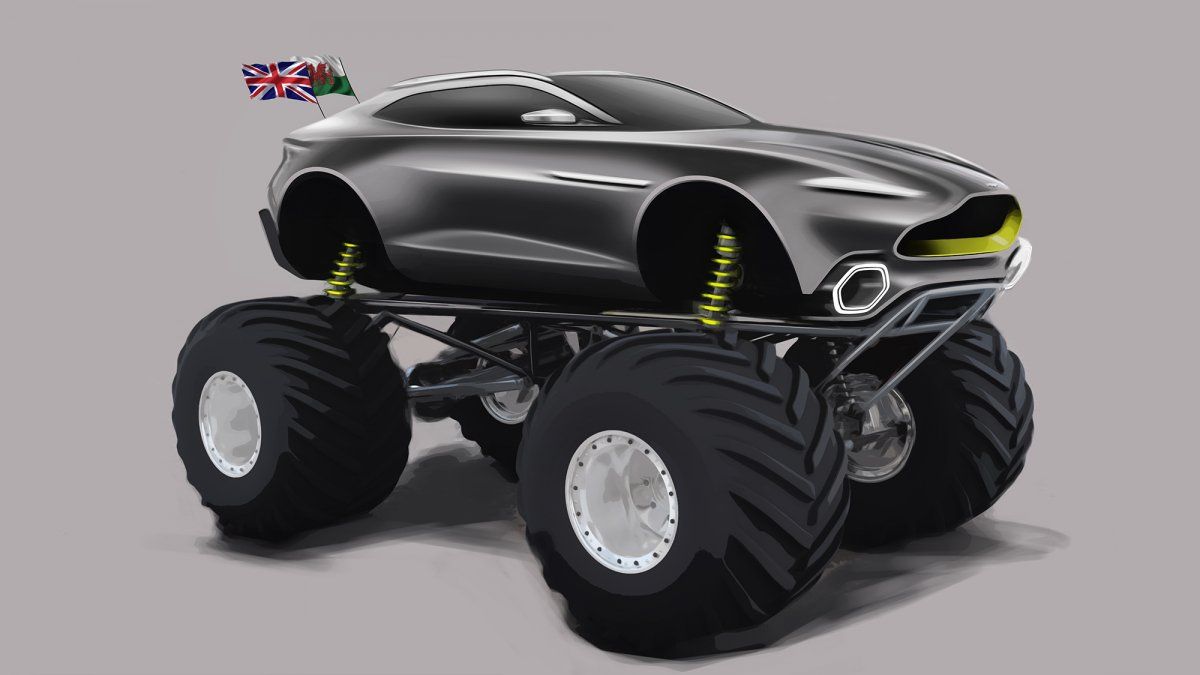 CHECK OUT: More offbeat articles