Audi adds plug-in hybrid option for Q5, A6, A7, and A8
Step by step towards the future
At this year's Geneva Motor Show, Audi will present the electrified versions of its Q5 SUV, joined by the likes of A6, A7, and A8.
From now on, the plug-in hybrid options for these cars will slot under the TFSI e badge. Each one gets an electric motor and a full-electric range of 40 km (WLTP).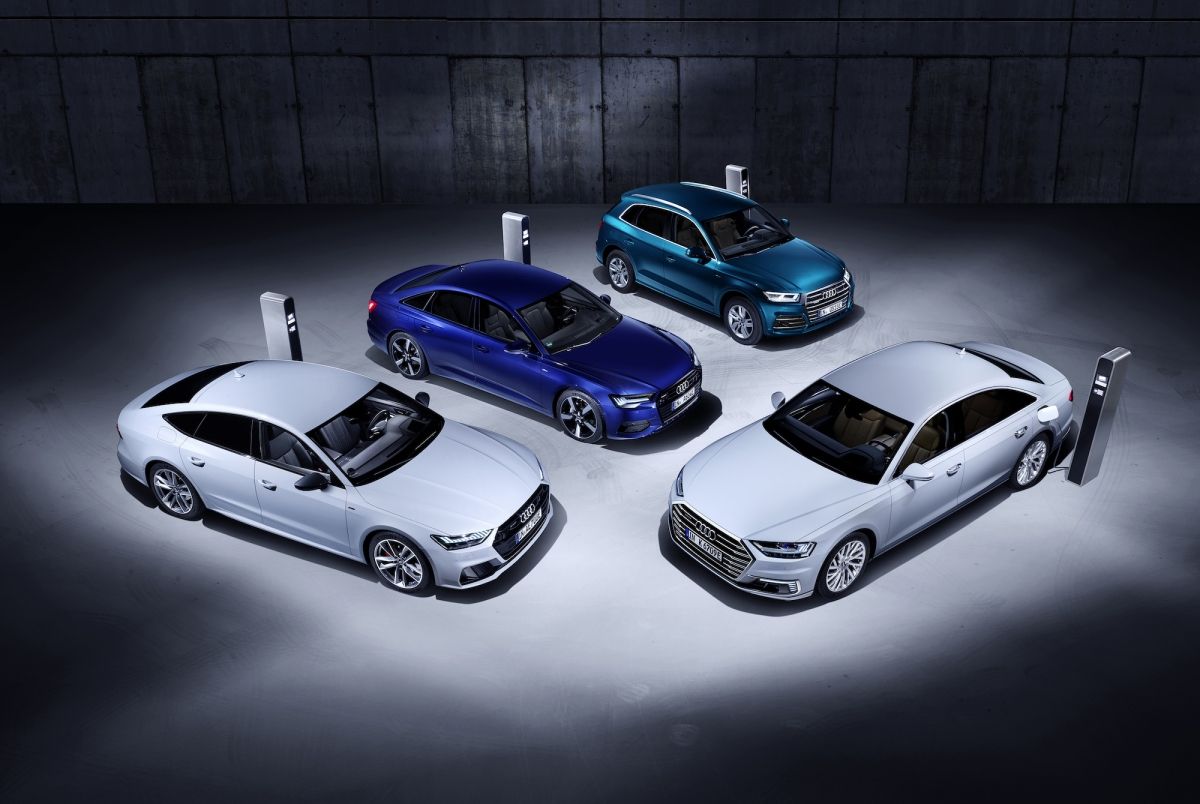 As a result, the powertrains will consist of a turbocharged gasoline engine and the said electric motor powered by a 14.1-kWh Li-ion battery positioned beneath the luggage compartment.
The plug-in hybrid setup brings three driving modes to the table – EV, Auto, and Hold, as well as a braking energy recuperation system similar to what the Audi e-tron EV uses. Audi explains:
"When braking, the new Audi PHEV models recover up to 80 kW of energy. The electric motor handles slight decelerations, i.e. the majority in everyday traffic. For medium brake applications, the task is divided between the hydraulic wheel brakes, which perform this task alone only with a deceleration of more than 0.4 g."
Furthermore, the driver can tweak the car's behavior on the road via four more settings – "comfort," "efficiency," "auto," and "dynamic."
Last but not least, Audi says customers will be able to charge their cars using the e-tron Charging Service, which grants access to a large number of public charging stations in 16 European countries.
SEE MORE: New Audi SQ5 packs V6 diesel engine with 700 Nm of twist