Audi Aicon autonomous all-electric study gets one step closer to production
Courtesy of our rendering artist's digital tweaks
At the 2017 Frankfurt Motor Show Audi unveiled the Aicon, an all-electric model that packed Level 5 autonomous driving technology.
The study combined a dramatic-looking four-door coupé body (with suicide doors) with state-of-the-art technologies that will one day find their way onto Ingolstadt's production models.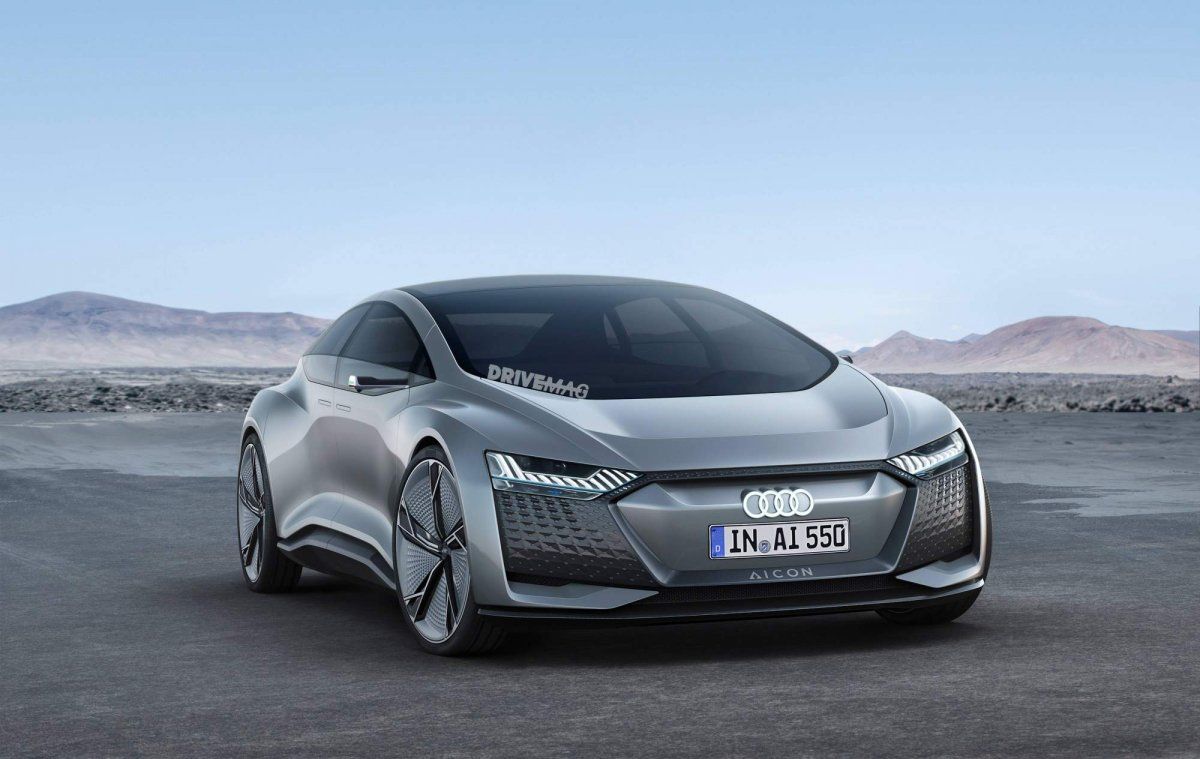 Chief among them is the Level 5 self-driving tech which allows the Aicon to drive all on its own, in every environment and scenario. Then there's the all-electric powertrain consisting of four electric motors with a total output of 260 kW (349 bhp) and 550 Nm (406 lb-ft) of torque.
And with a theoretical driving range of 700-800 km on a single charge, it's safe to say range anxiety will become a thing of the past if the Aicon gets the green light for production. Besides the challenges posed by adapting the Aicon's complex technology to regulations and market requirements, Audi would also have to make some styling changes to its sleek four-door coupé if it decides to build it.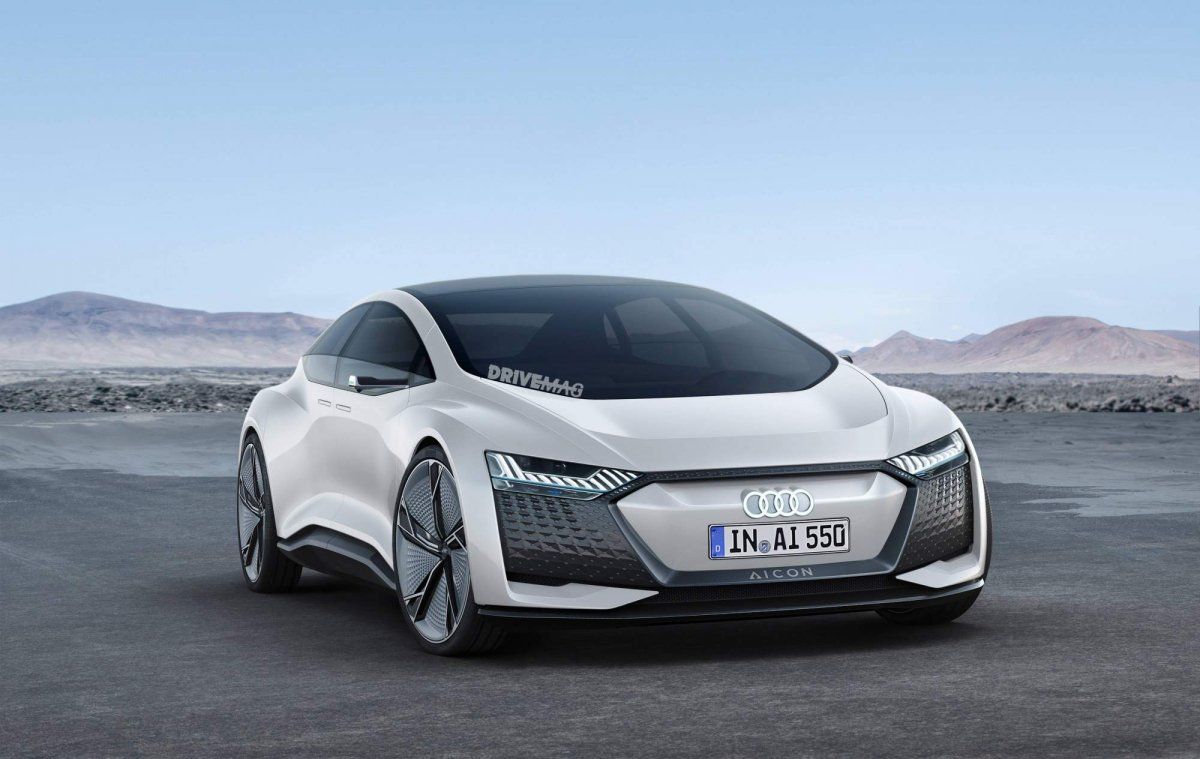 That's why our rendering artist Christian Schulte set out to modify the Aicon study and bring it closer to production. He did that by giving it a pair of production-ready headlights, door handles, and rearview cameras on the sides. As for the interior, the concept lacked a steering wheel, pedals, and other familiar driver controls given its full-autonomous nature. However, Audi may need to fit the car with such features to allow the driver to take control of the car in emergency situations.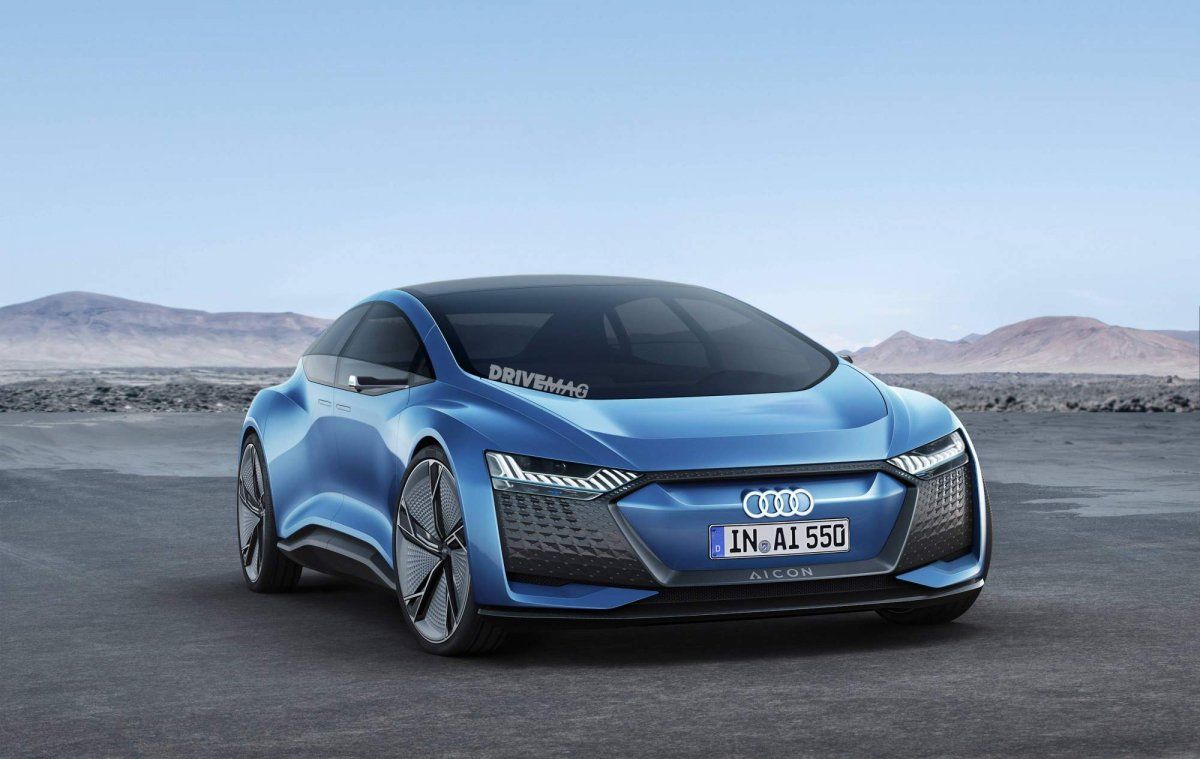 It wouldn't look bad on your driveway, would it? Just make up your mind about the color already.
Check out Audi's other concept car unveiled at the Frankfurt Motor Show, the Elaine.