New V6 engine grabs all the attention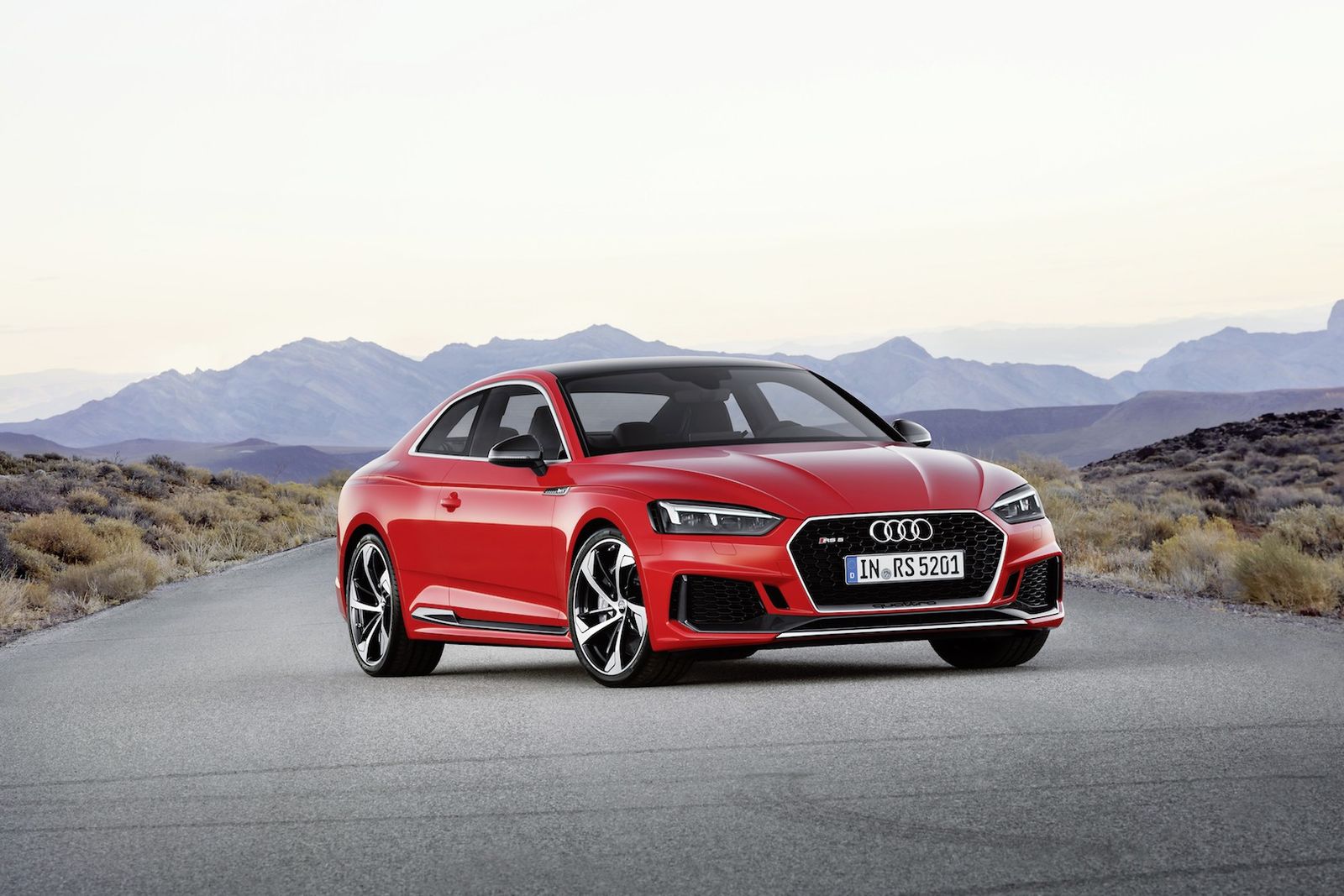 It's been a busy week for Audi courtesy of a handful of teasers and bits of info administered with a spoon, mostly on the upcoming A8. But Ingolstadt also took the time to detail the RS 5 Coupé.
We've met it earlier this year at the 2017 Geneva Motor Show, but Audi let some time pass before fully exposing the model that, according to them, carries "the new RS design idiom."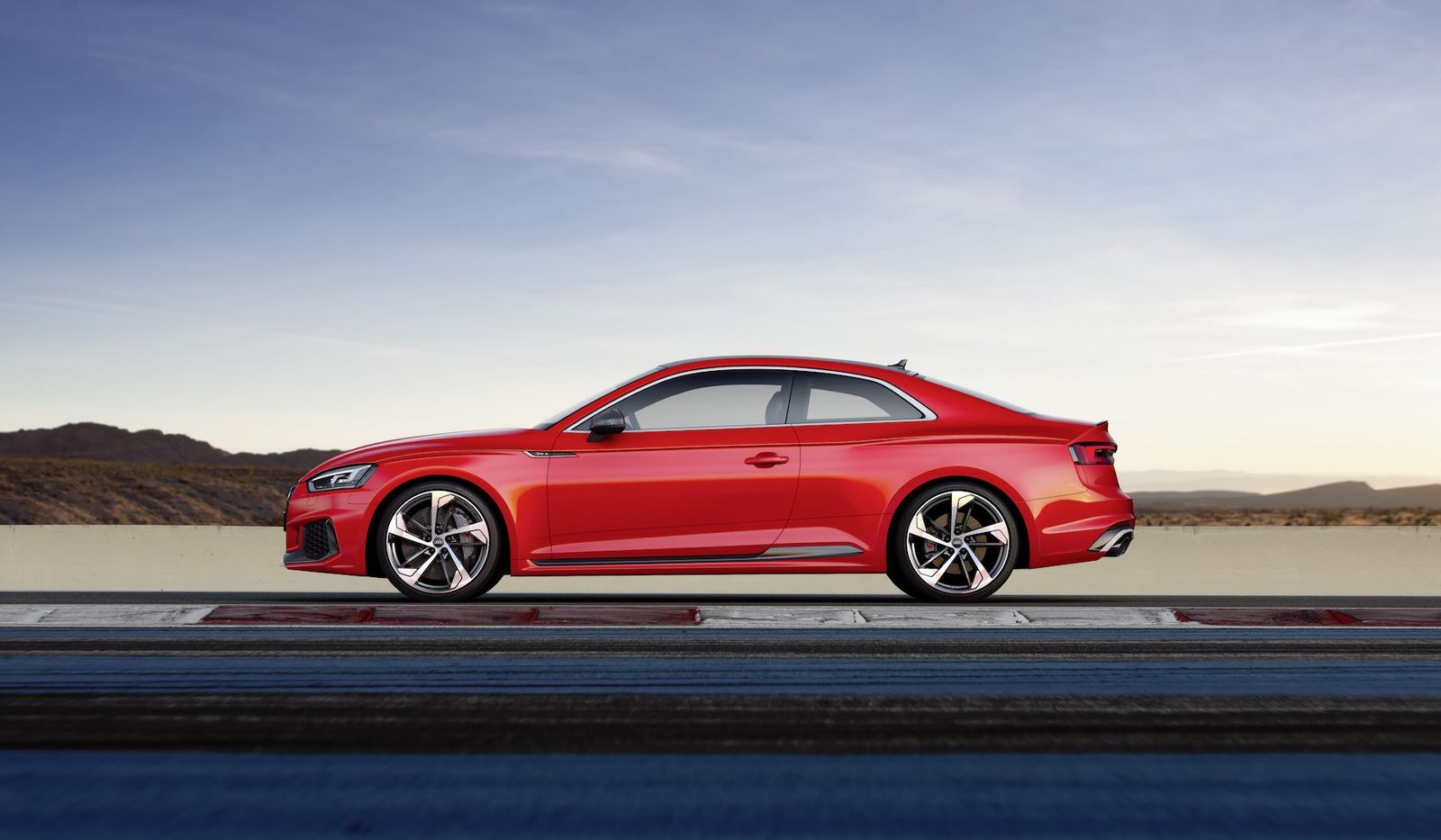 So, what's so new about it? Well, the 2.9-liter TFSI bi-turbo V6 it carries was built from a blank. It makes 450 hp and 600 Nm (442.5 lb-ft), routed to all four wheels via Audi's quattro all-wheel drive setup, thus clearing the 0-100 km/h (62 mph) bracket in 3.9 seconds. Top speed rests at 250 km/h (155 mph), but the optional RS dynamic package pushes it to 280 km/h (174 mph).
In drawing the Audi RS 5 Coupé, designers took a long look at the Audi 90 quattro IMSA GTO. It's easy to spot the extra air intakes or the 19-inch wheels (the 20-inch one come as an option), the oval tailpipes and the signature Audi RS diffuser.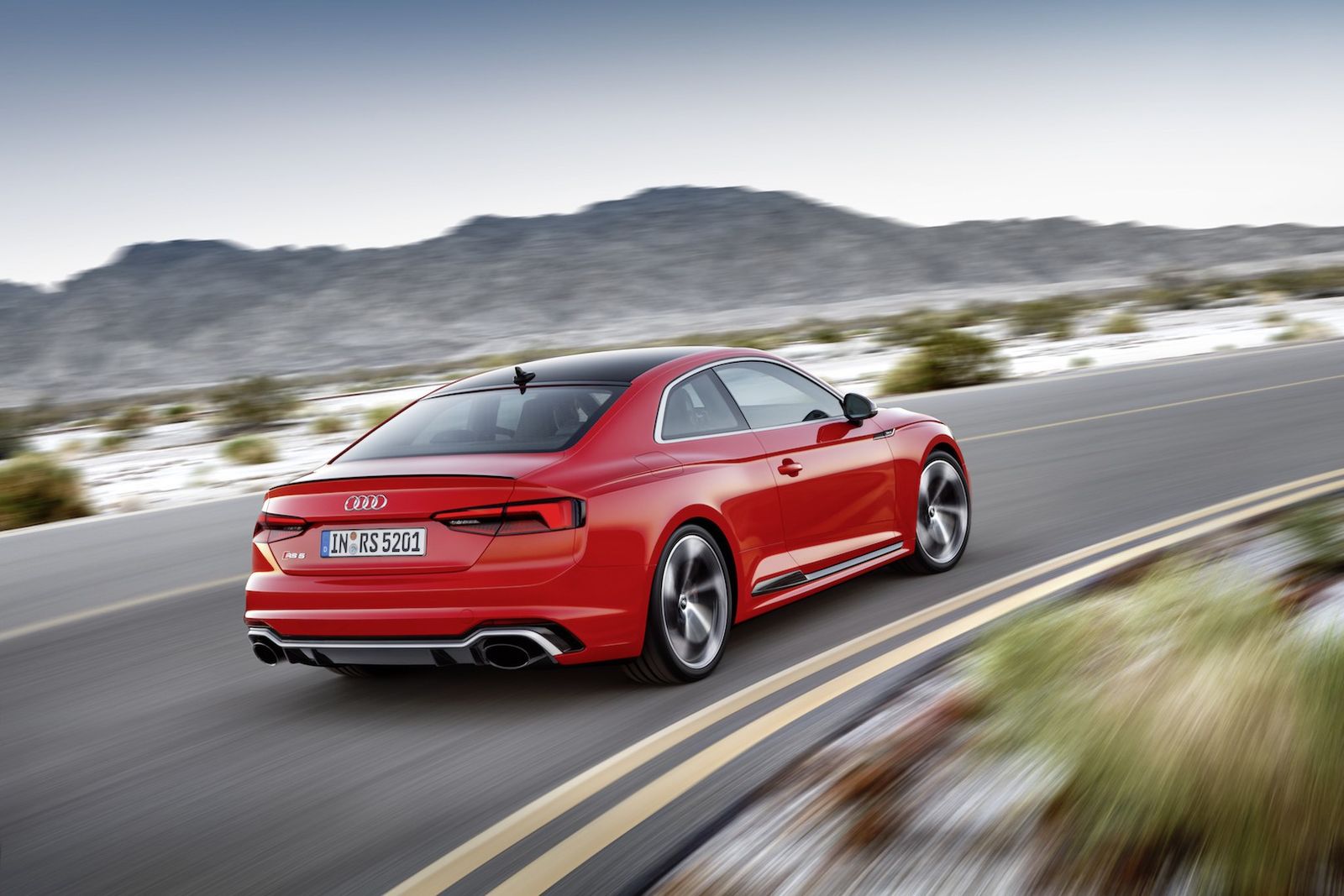 The new RS 5 Coupé is also longer than the model it replaces – length took off by 74 mm (2.9 inches) to 4,723 mm (185.9 inches) which caused the wheelbase to gain another 15 mm (0.6 inches).
Since we're comparing the two, it also carved off 60 kg (132 lb) and tips the scales at 1,655 kg (3,648 lb).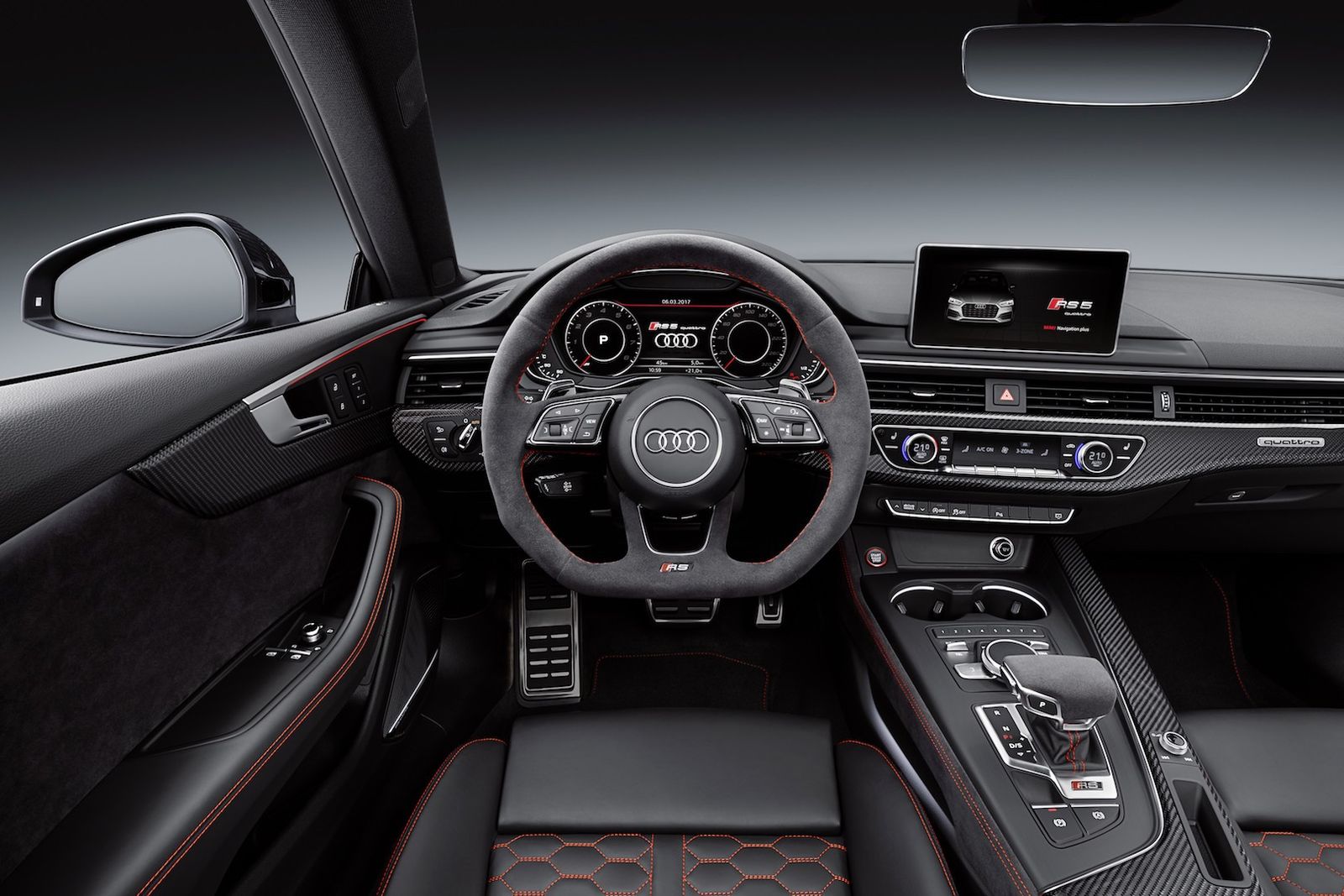 Inside you'll find an extensive list of Audi RS goodies, including leather/Alcantara sport seats, a flat-bottom three-spoke steering wheel and a fair share of RS badges. As an option, your eyes can be spoiled with Audi's crisp virtual cockpit and a head-up display.
German and European dealers get the Audi RS 5 Coupé this month, at a base price of €80,900.