It will be the first volume-production car to feature cameras instead of rearview mirrors
It's not long before Audi fully unveils its first all-electric SUV, the e-tron. The proof is a new set of photos that reveals the model's interior in all its high-tech splendor.
It's the first time Audi showcases the interior of the e-tron prototype, and the company has chosen to do that on the stage of the Royal Danish Playhouse in Copenhagen.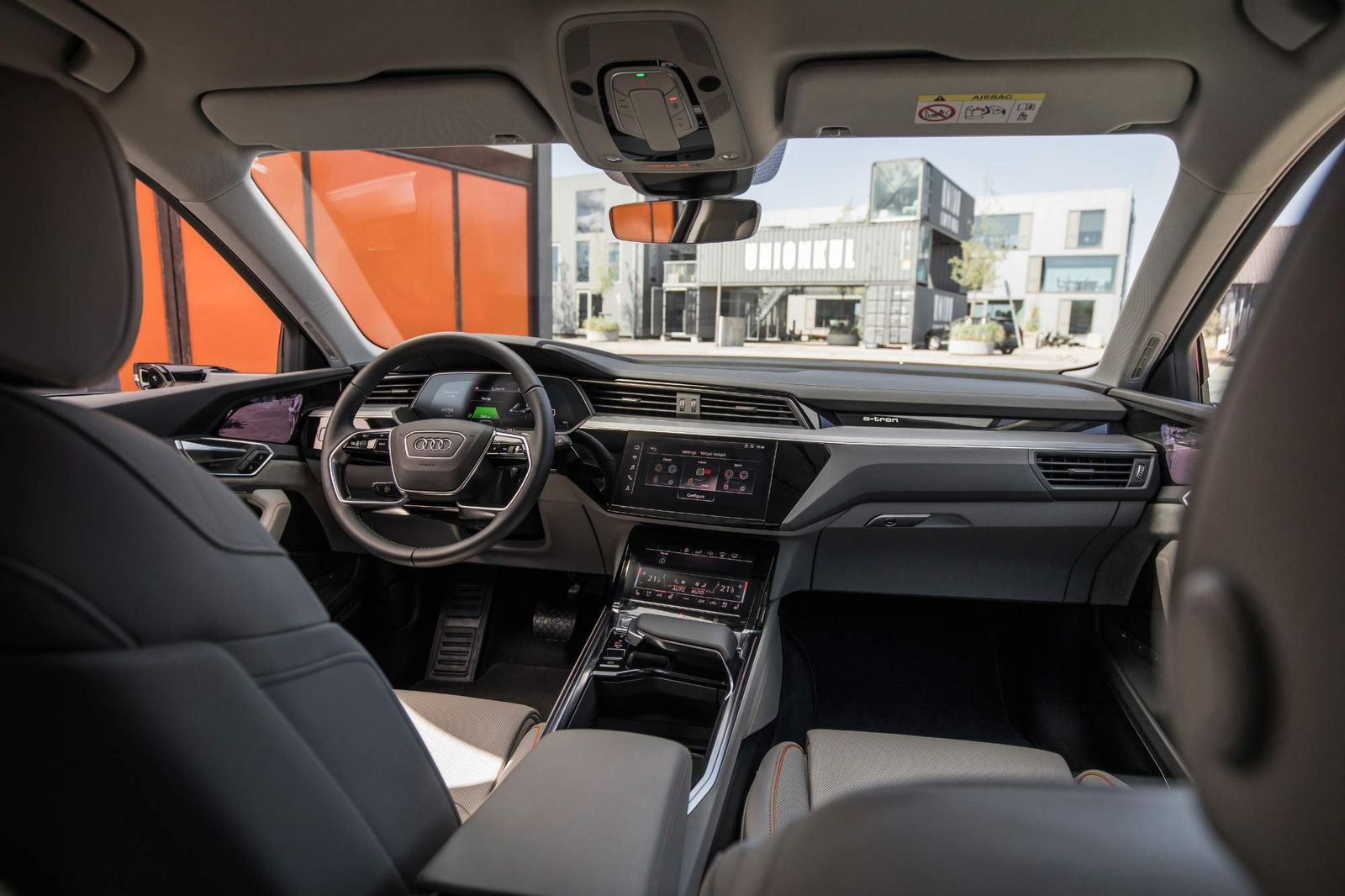 The interior is instantly recognizable as belonging to an Audi vehicle, and is as high-tech as it gets right now. There are no less than five digital screens inside: one for the instrument panel, one for the infotainment system, one of the climate control system, and two for the optional virtual exterior mirrors.
[NativeAd]
As you probably know by now, the Audi e-tron full-size electric SUV will be the first volume-production car to use cameras instead of rearview mirrors. Each flat support integrates a small camera whose image is digitally processed and shown on high-contrast 7-inch OLED displays in the cabin. Using the touchscreen function, the driver can enter different settings, and can even zoom in and out of the image as well as move the image detail. There are three views in the MMI system for different situations: for highway driving, for turning, and for parking.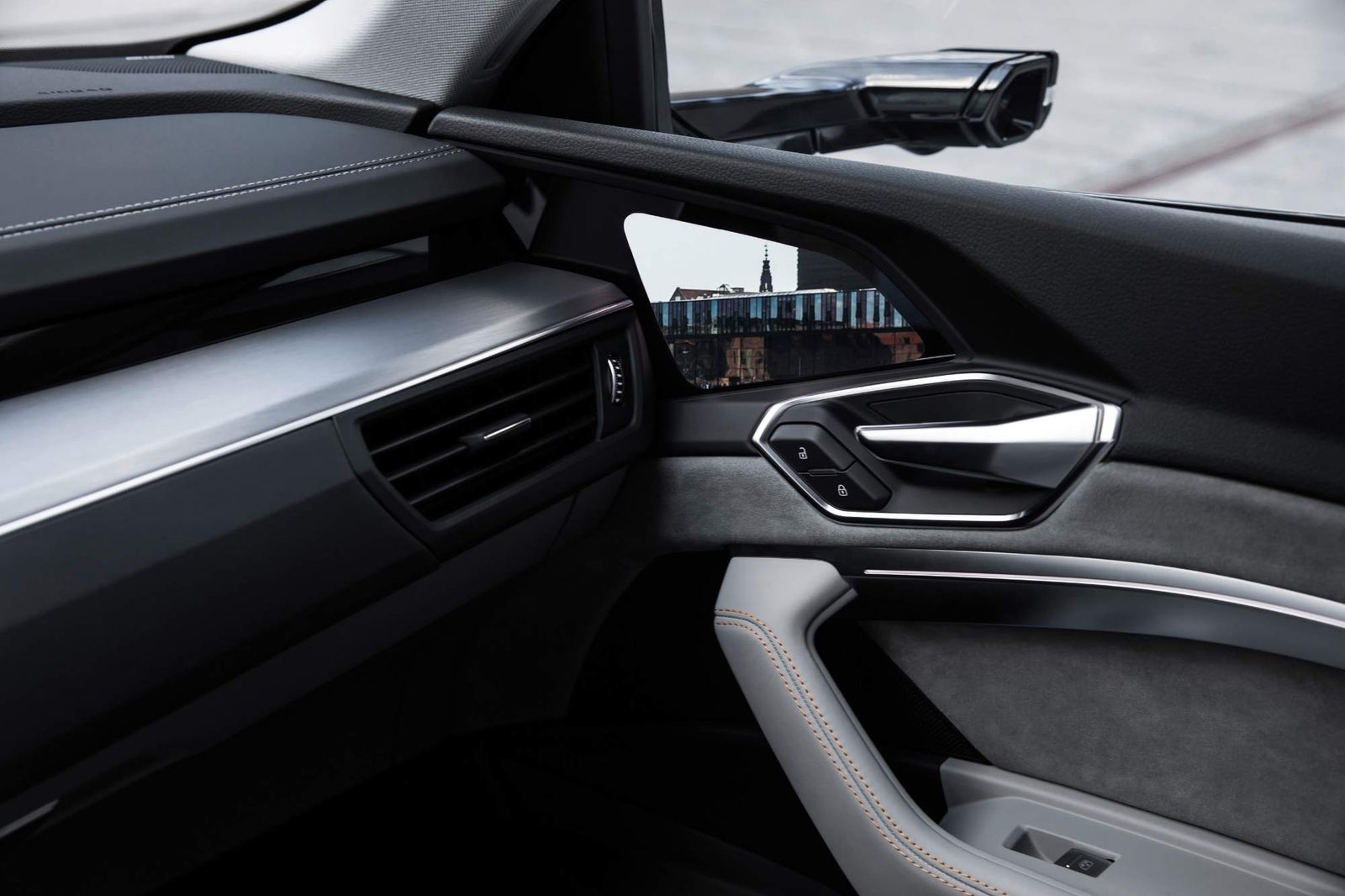 Highlights of the interior also include the center tunnel console that rests on open sidewalls, the hand rest with integrated gear change lever that appears to float above the console, the standard Audi virtual cockpit, as well as the sculptural door trims.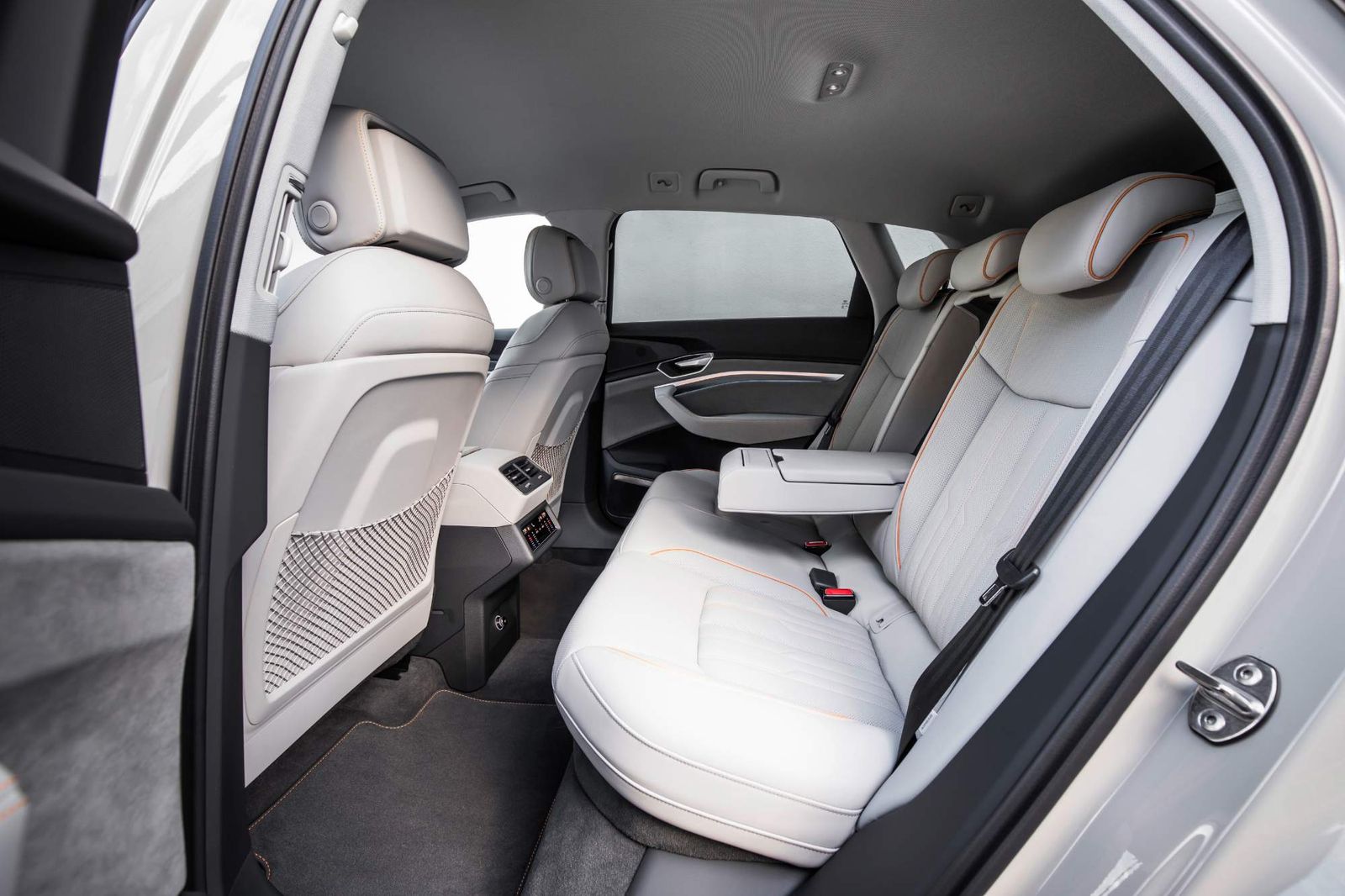 As with most Audi models, the e-tron offers high-quality materials such as Valcona leather, dark brushed aluminum, and more. Since we're talking about a full-size SUV with a long wheelbase of 2,928 mm (9.6 ft), the e-tron promises ample space for five passengers and their bags. Audi says the model boasts top-class interior length, head room in front and rear, as well as knee room in the second row for the full-size SUV segment. Furthermore, a flat floor in the rear creates additional space for passengers.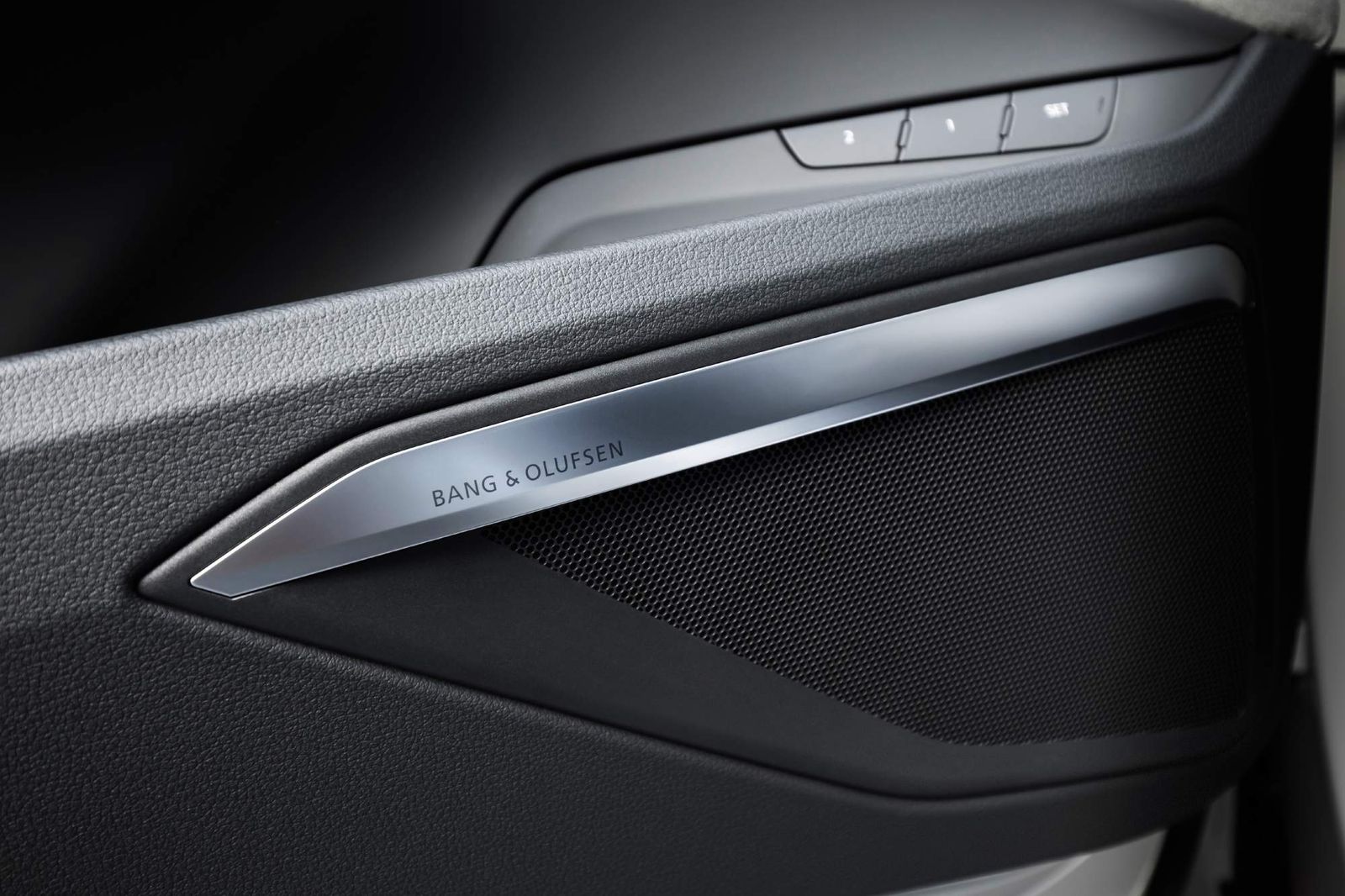 Finally, Audi's press release mentions the optional Bang & Olufsen 3D Premium Sound System that's said to offer "a pure sound experience," reproducing the music without any artificial effects through 16 loudspeakers and a 705-watt amplifier.
For those times when passengers want to enjoy the silence, the e-tron offers plenty of it. Audi says the electric SUV comes with special soundproofing and sealing, which results in very low levels of wind noise even at high speeds.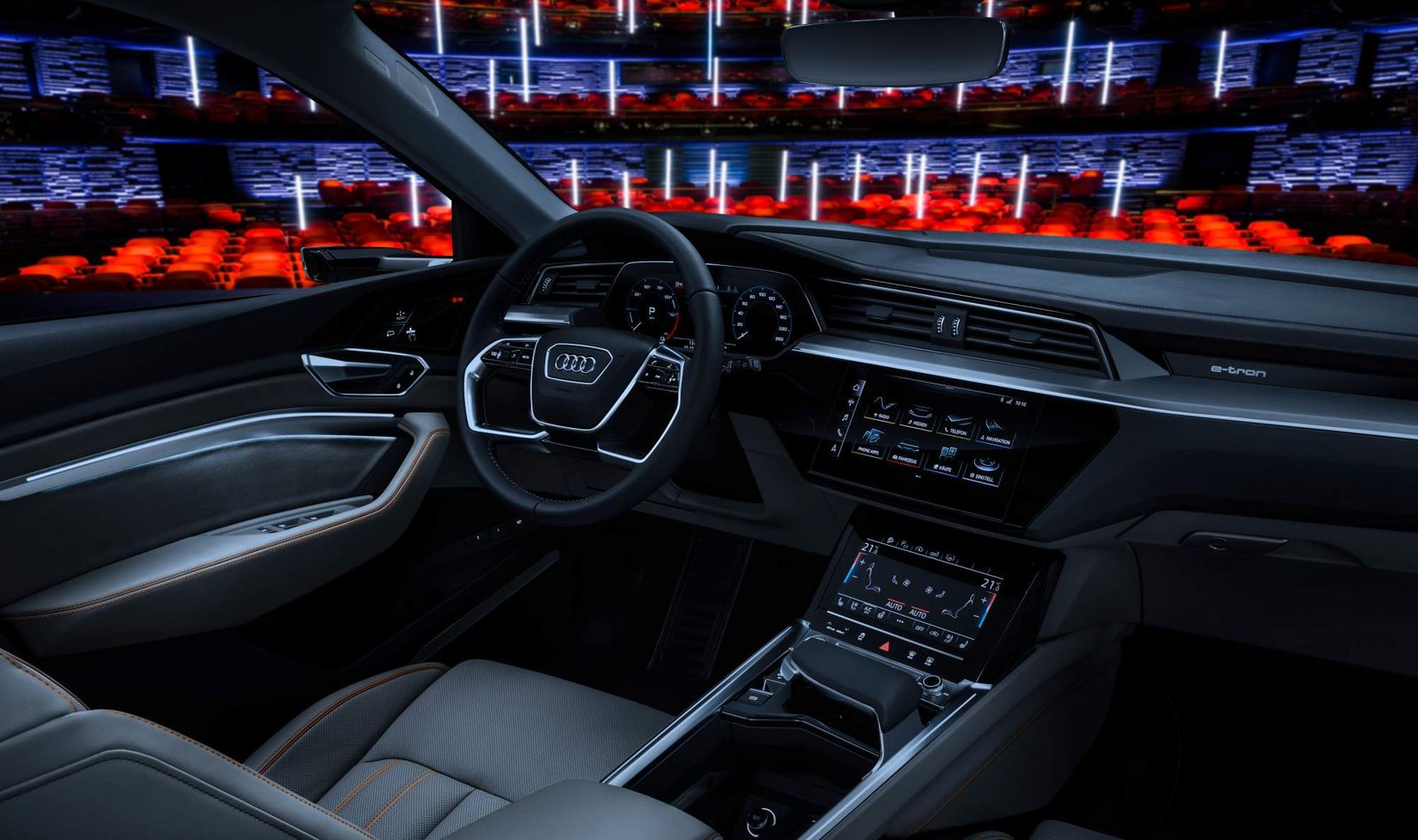 READ MORE: Audi will also build a smaller e-tron Sportback electric SUV starting in 2019