It's Audi's first production EV ever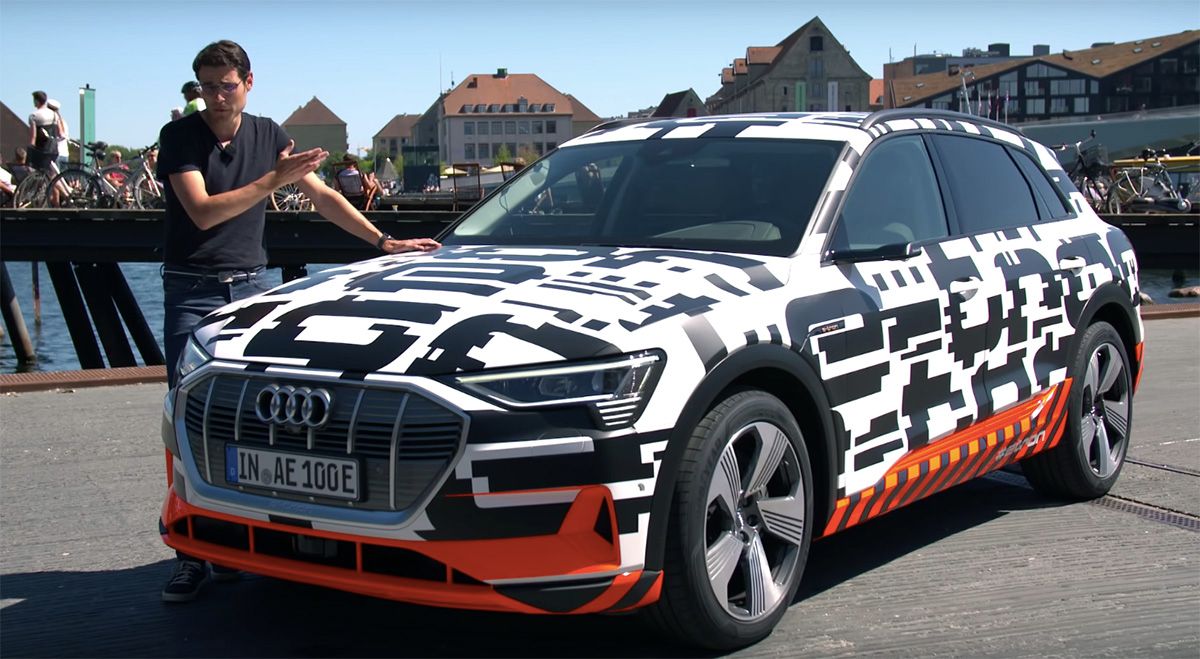 Audi is set to launch its first ever production electric vehicle, the e-Tron high-rider, which will be revealed in final series form later this year. Until then, we can get most of the details we need to understand it from the prototype example that's been paraded around for a few months now.
Now it's been reviewed by Autogefuhl and via this video we get our best look so far at the upcoming model. And aside from the novelty of the electric powertrain and the side mirrors which have been swapped out for cameras and screens, it's all really rather conventional and serious, in typical Audi fashion.
The exterior's most striking feature is the camo wrap with orange accents, as the body itself is frankly just another tall Audi. Same goes for the interior which bar the door-mounted screens, is more typical modern Audi fare.
It's clear that the automaker doesn't really want to distinguish this from the rest of its range with internal combustion engines, the only giveaway being the e-Tron badge on the side and the lack of any kind of exhausts (regardless if they're fake or not) at the back.
CHECK OUT: Our Audi road test reviews