Enough horses to make it almost a supercar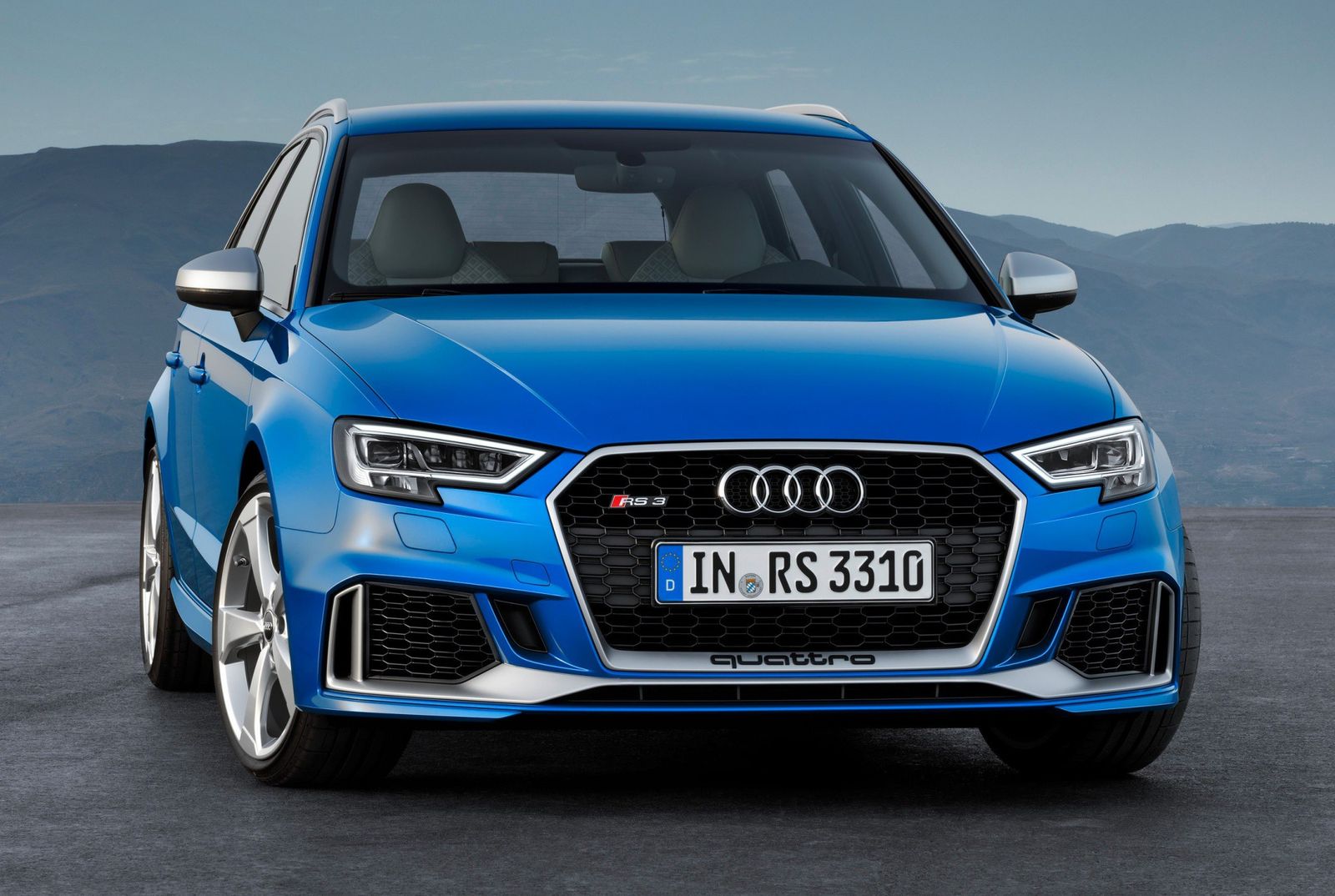 Following facelift applied to the RS 3 Sedan last year, Audi has now brought the RS 3 Sportback up to date as well with a power and style upgrade.
Scheduled to debut at the Geneva Motor Show, the RS 3 Sportback gets the most powerful production five-cylinder engine in the world: a 2.5-liter TFSI rated at 395 hp (400 PS) and 480 Nm (354 lb-ft) of torque — 33 hp and 15 Nm (11 lb-ft) more than the previous engine.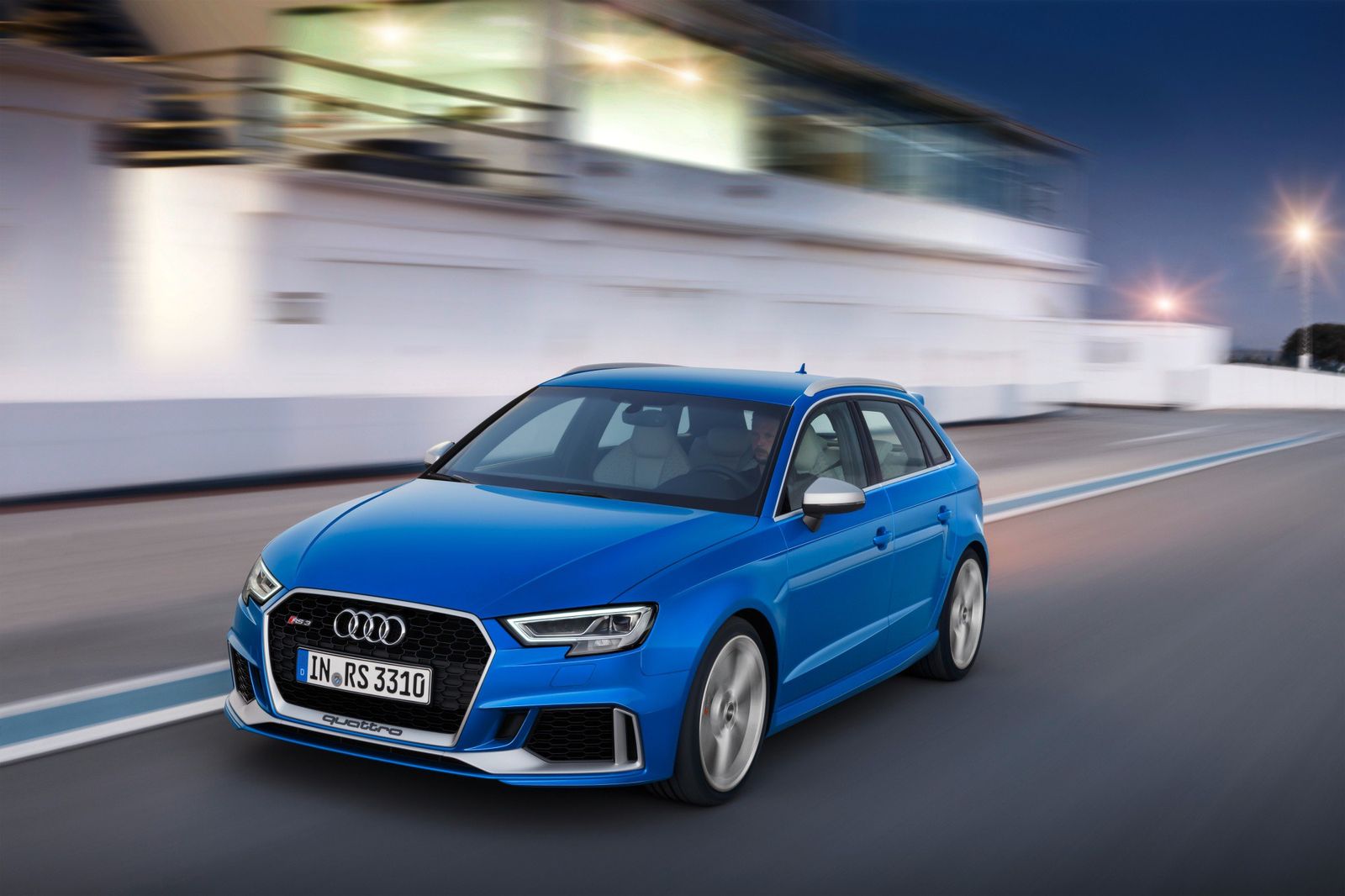 The new powertrain is 26 kg (57 lb) lighter as well, thanks to an aluminum crankcase. Linked to an S tronic seven-speed dual-clutch transmission and quattro permanent all-wheel drive, the engine allows the RS 3 Sportback to sprint from 0 to 100 km/h (0-62 mph) in 4.1 seconds, with the top speed being electronically limited to 250 km/h (155 mph).
However, if the customer requests it, Audi can increase the top speed to 280 km/h (174 mph). And if fuel consumption interests you, the RS 3 Sportback is said to average 8.3 l/100 km (28.3 mpg US), equivalent to 189 grams of CO2 per kilometer.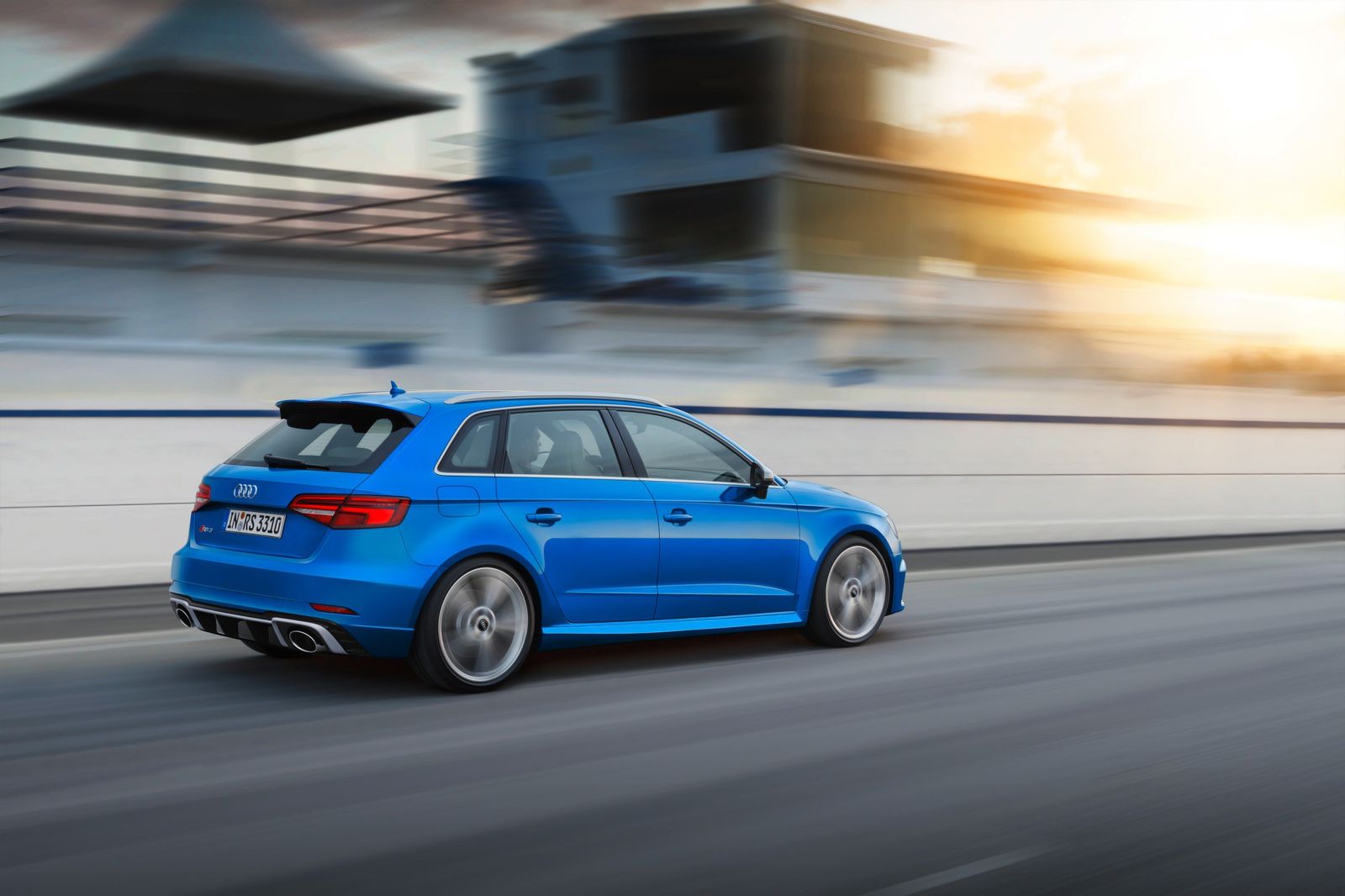 Styling-wise, the facelifted Audi RS 3 Sportback gets a new pair of LED headlights, a gloss black honeycomb grille, refreshed bumpers, a roof spoiler, a diffuser insert, and large oval tailpipes.
Inside, the RS 3 Sportback gets sport seats in black Nappa leather with RS emblems on the seat backs, flat-bottomed, multifunction leather steering wheel, Audi MMI infotainment system (compatible with Apple Car Play and Android Auto), and much more.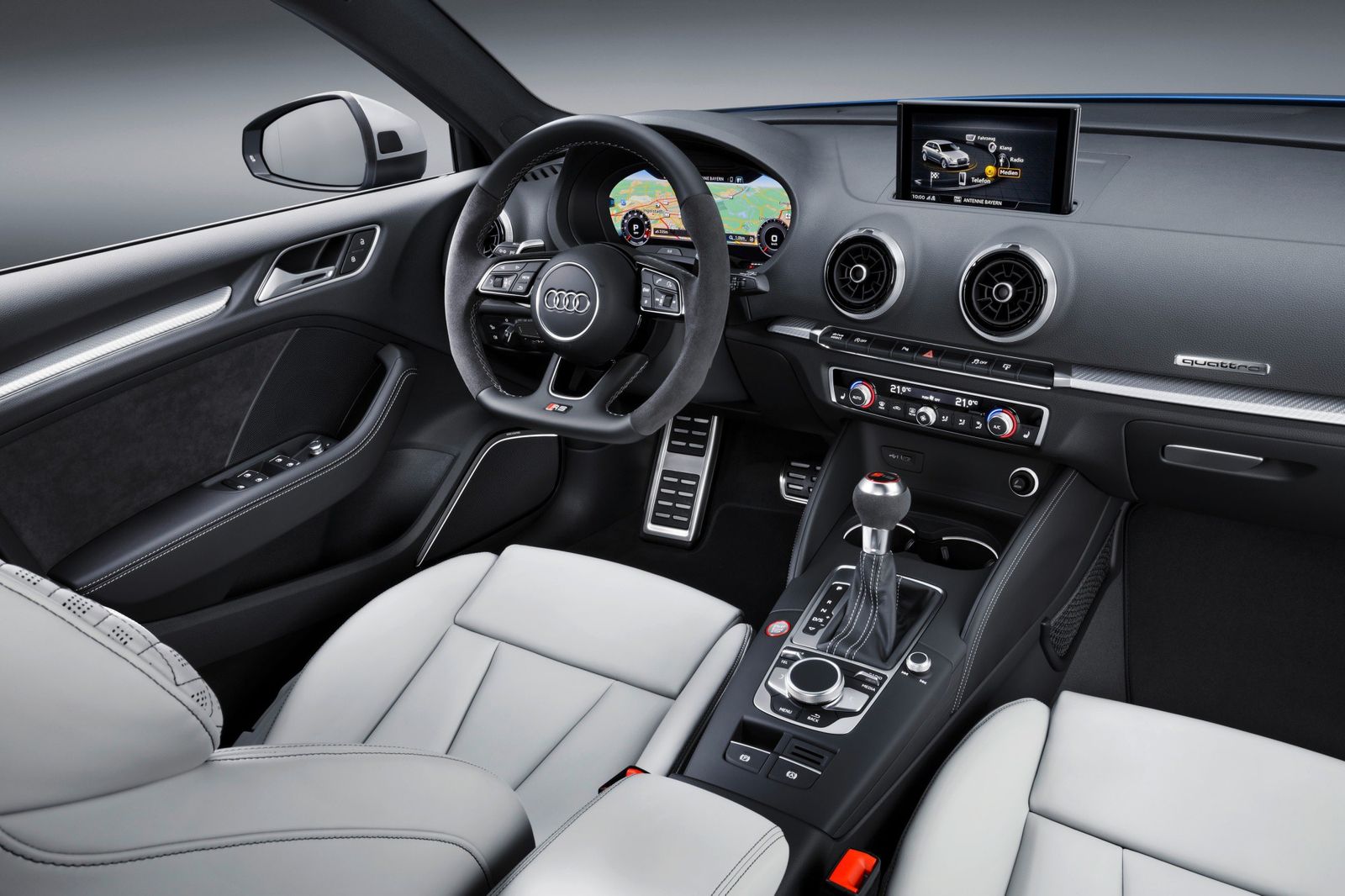 Audi will take orders for the RS 3 Sportback and RS 3 Sedan from April 2017, with market launch to follow in August 2017. Prices in Germany start from €54,600 for the hatchback and €55,900 for the sedan.