It looks like Audi's smallest SUV will soon get a hot version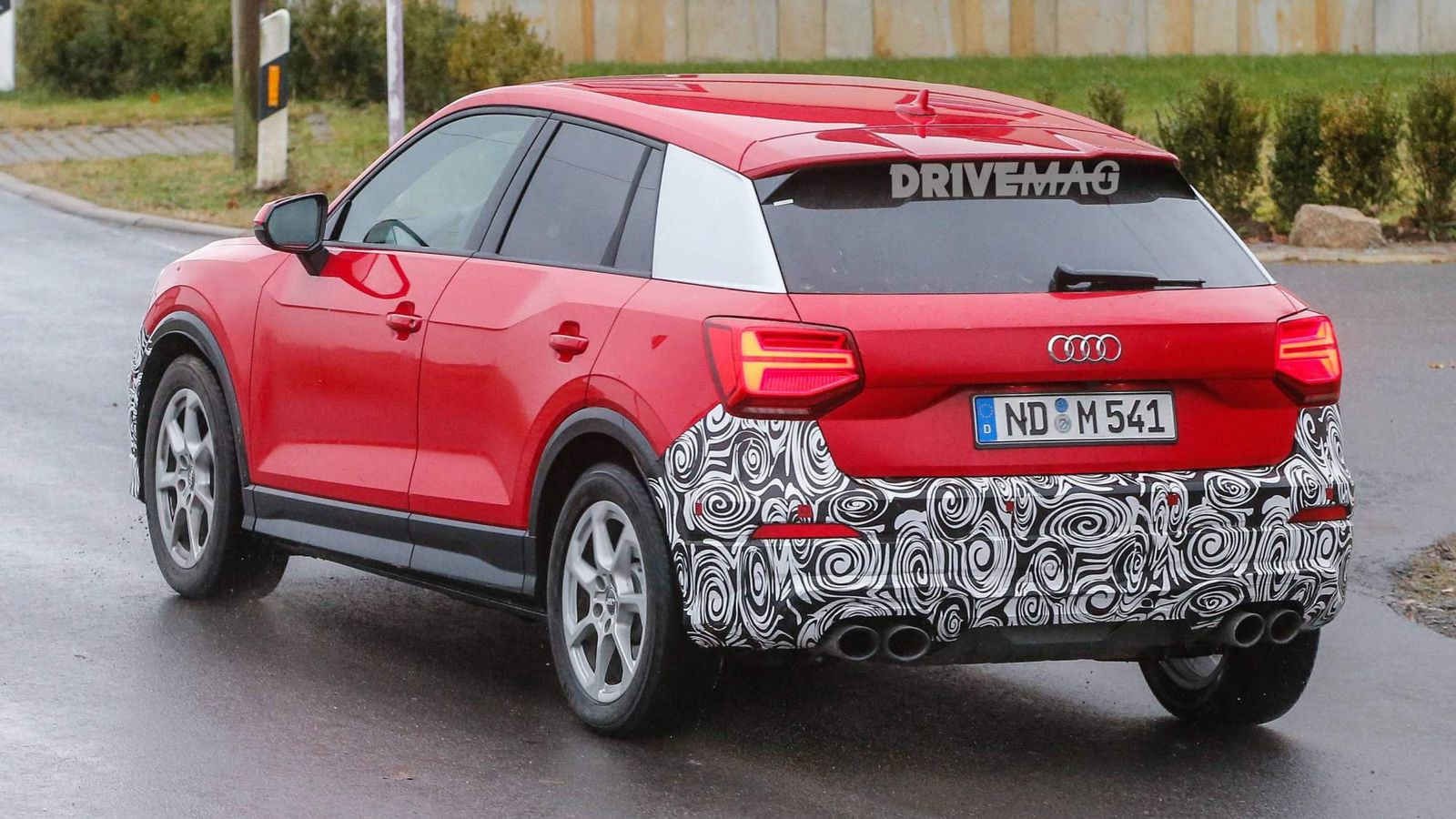 Audi lineup of high-performance SQ models is about to get a new member. At least that's what we gather from this set of spy shots that show a thinly-disguised Q2 prototype featuring a more muscular look.
It may look like an ordinary Q2 at first glance, but a closer look reveals some clues that we're dealing with a performance model. First of all, the quad tailpipes with two round tips on each side — a clear indication of S-badged Audi models.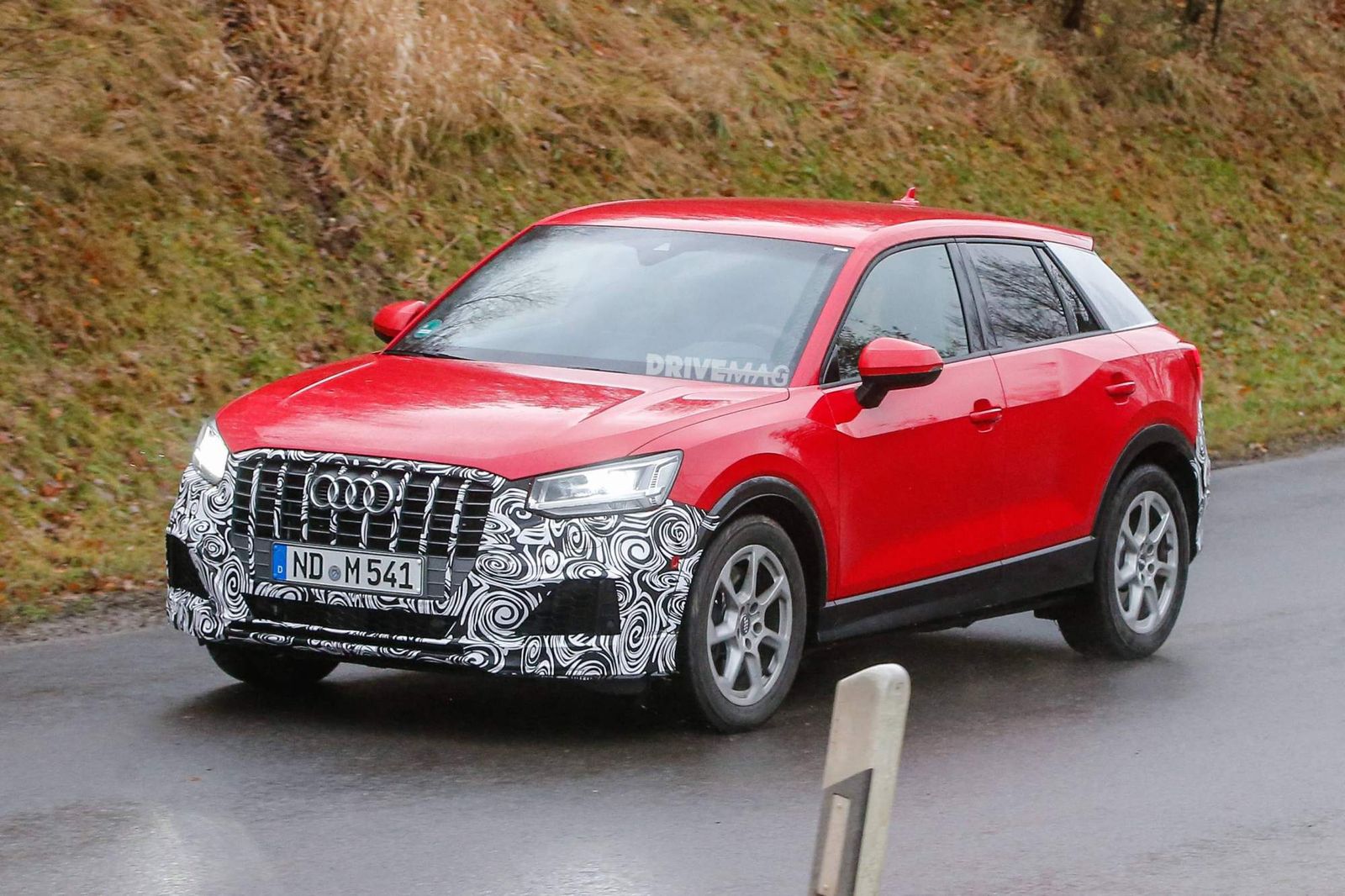 And then there are the disguised bumpers that look sportier than those fitted to lesser Q2 models. At the front, the grille features a different treatment with vertical slats — probably in a gloss black or chrome finish. The lower part of the front bumper is also changed and appears to adopt a more aggressive look with a honeycomb design and larger air intakes.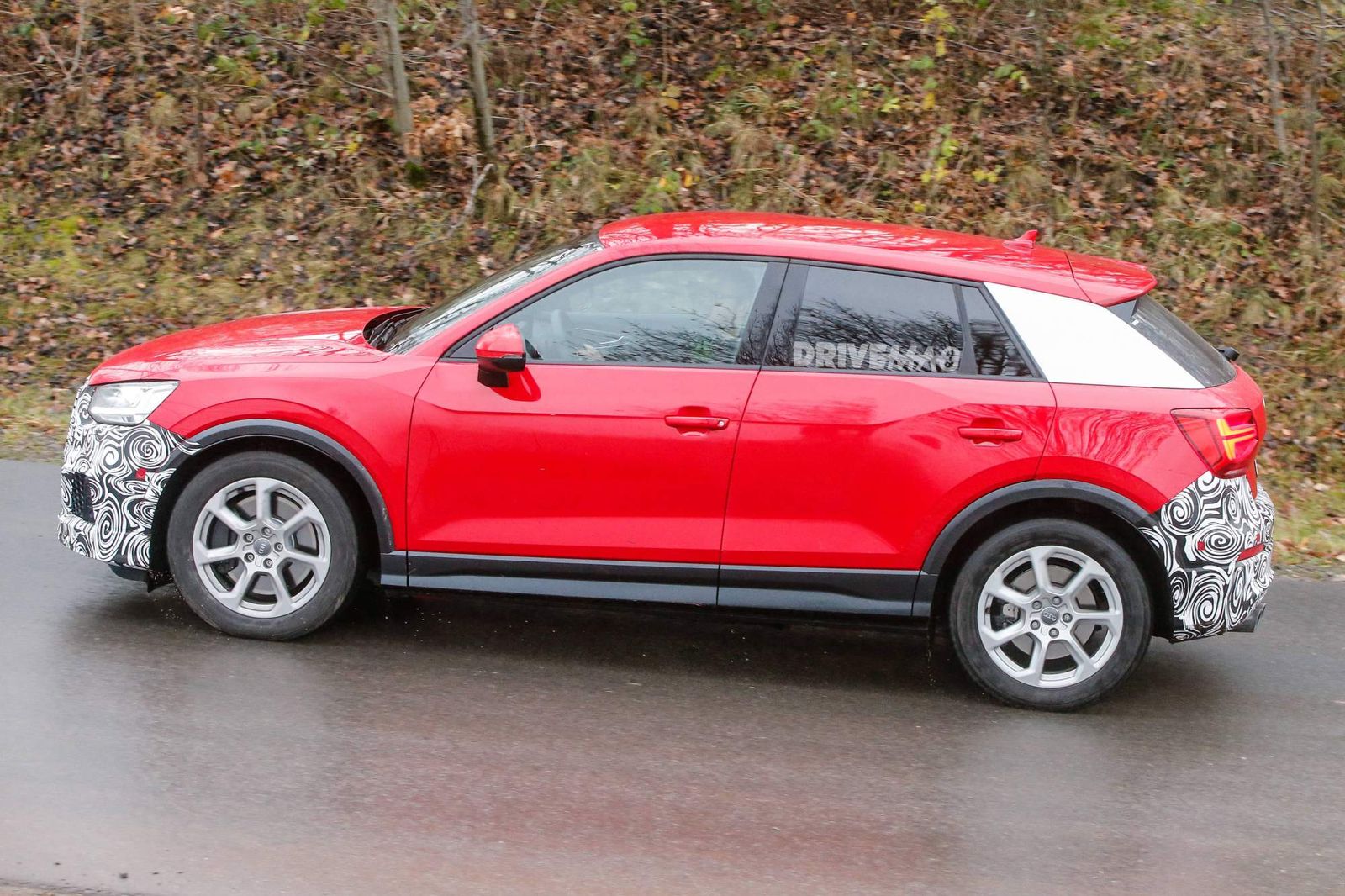 At the rear, besides the quad exhausts, one can also spot a diffuser-like element that gives the SQ2 added visual muscle. There is, however, something that doesn't fit the picture, and that's the modest look of the wheels — the production model will most likely get more spectacular rims. However, these wheels allow us to see the upgraded braking system with larger discs and calipers.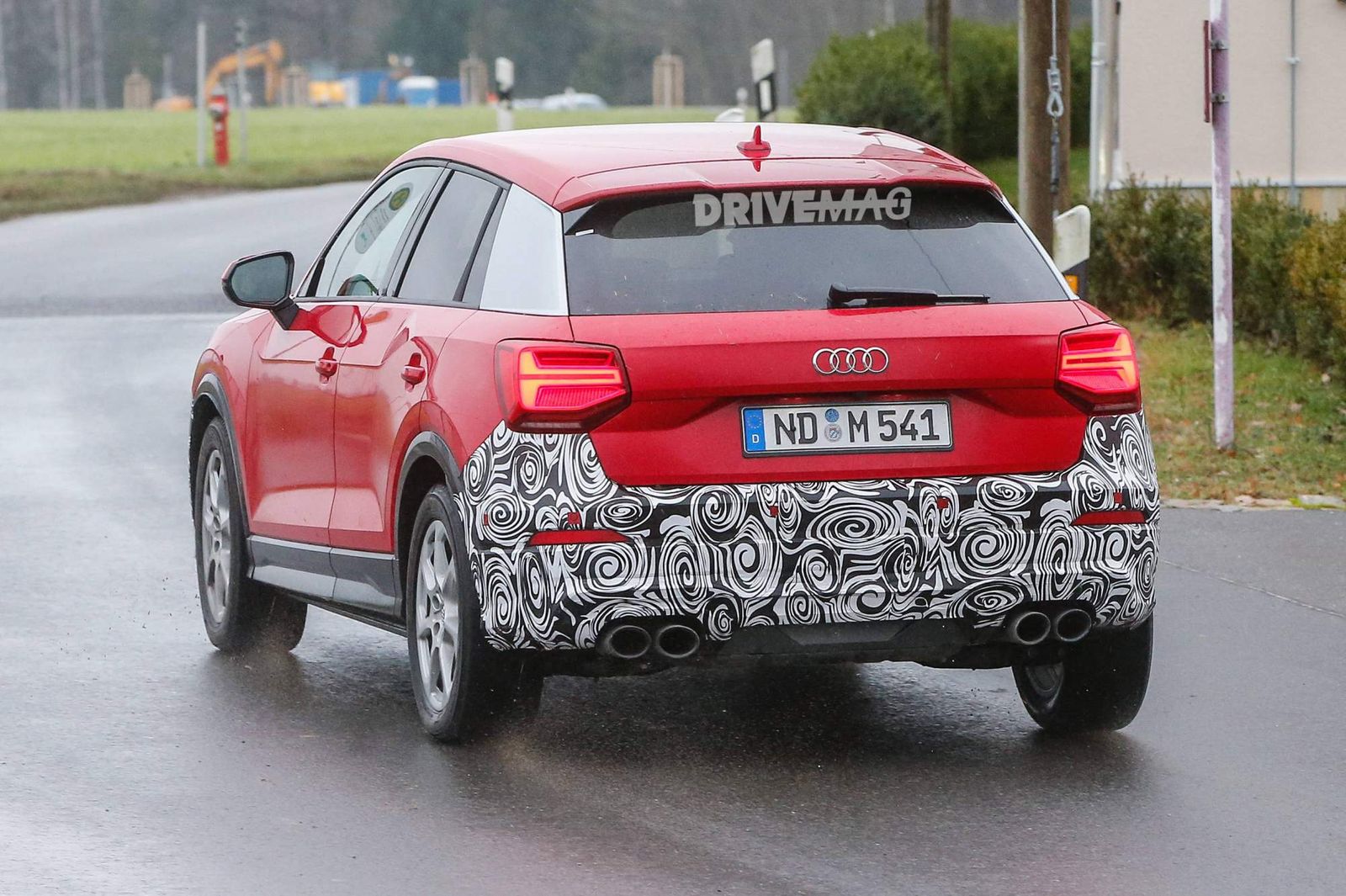 By now you're probably wondering what will Audi put under the SQ2's front bonnet. The chief candidate is the 2.0-liter turbocharged four-cylinder gasoline unit from the S3. In the hot hatch, the unit pumps 310 metric horsepower and 380 Nm (280 lb-ft) of torque, and that should be more than enough to turn the SQ2 into a hot SUV.
The Audi SQ2 is expected to debut at one of the major upcoming auto shows, most likely at Geneva in March 2018.
Now what would you say if Audi Sport decided to work on the Q2 as well and turn it into an RS Q2?