It will debut at the 2017 Detroit Auto Show as a rival for the BMW X6 and Mercedes-Benz GLE Coupé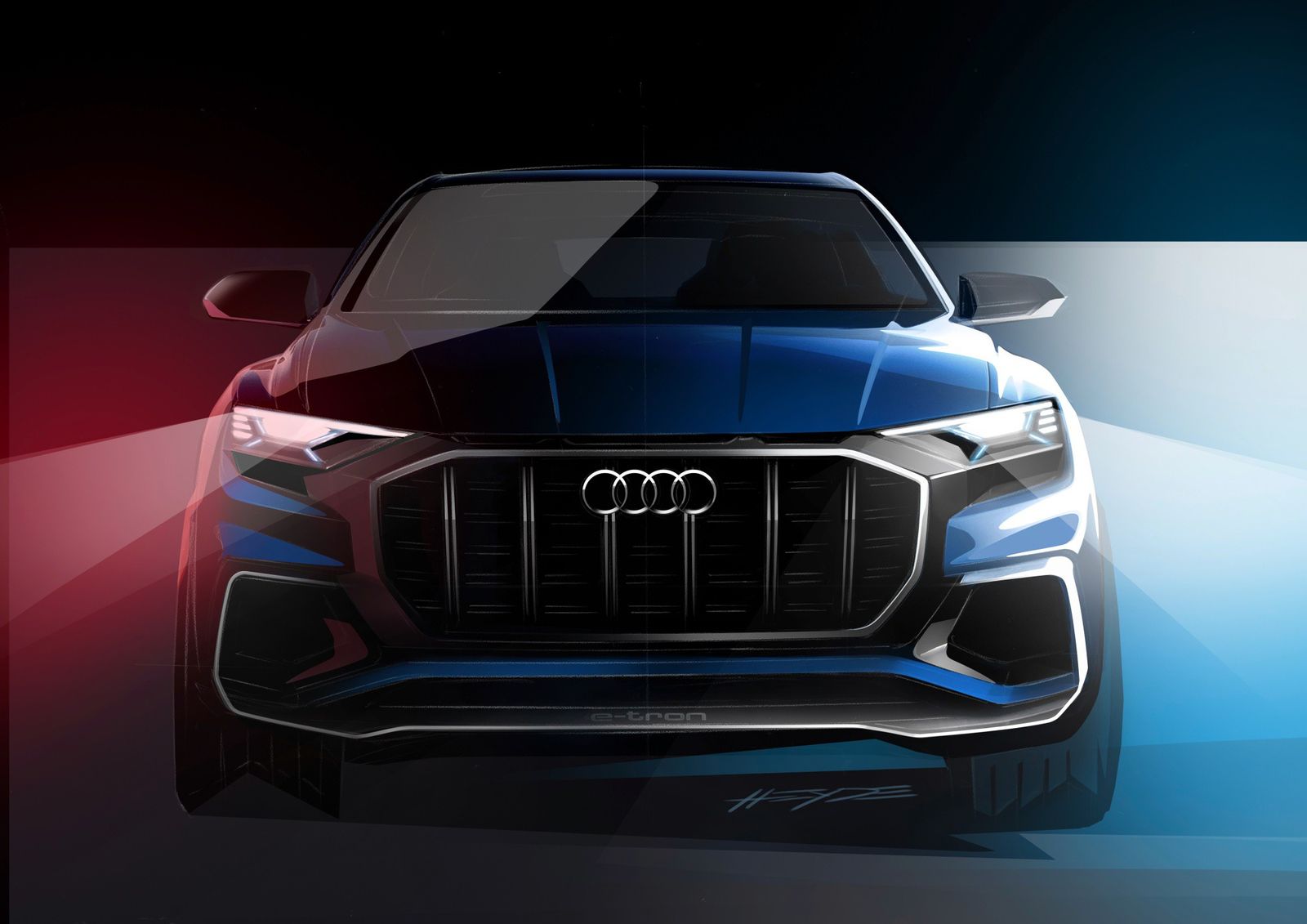 These are the first official sketches of Audi's upcoming flagship crossover, the Q8. Scheduled to debut at the Detroit Auto Show in January 2017 in concept form, the Audi Q8 SUV is expected to compete with the BMW X6 and the Mercedes-Benz GLE Coupé.
The Q8 is one of the first production models overseen by Audi's lead designer Marc Lichte, who says the Q8 combines a sporty design with a spacious interior with four equally comfortable seats in an interview with German magazine Die Welt. For now, though, the Audi Q8 will debut as a concept vehicle, with the production version to arrive in 2019.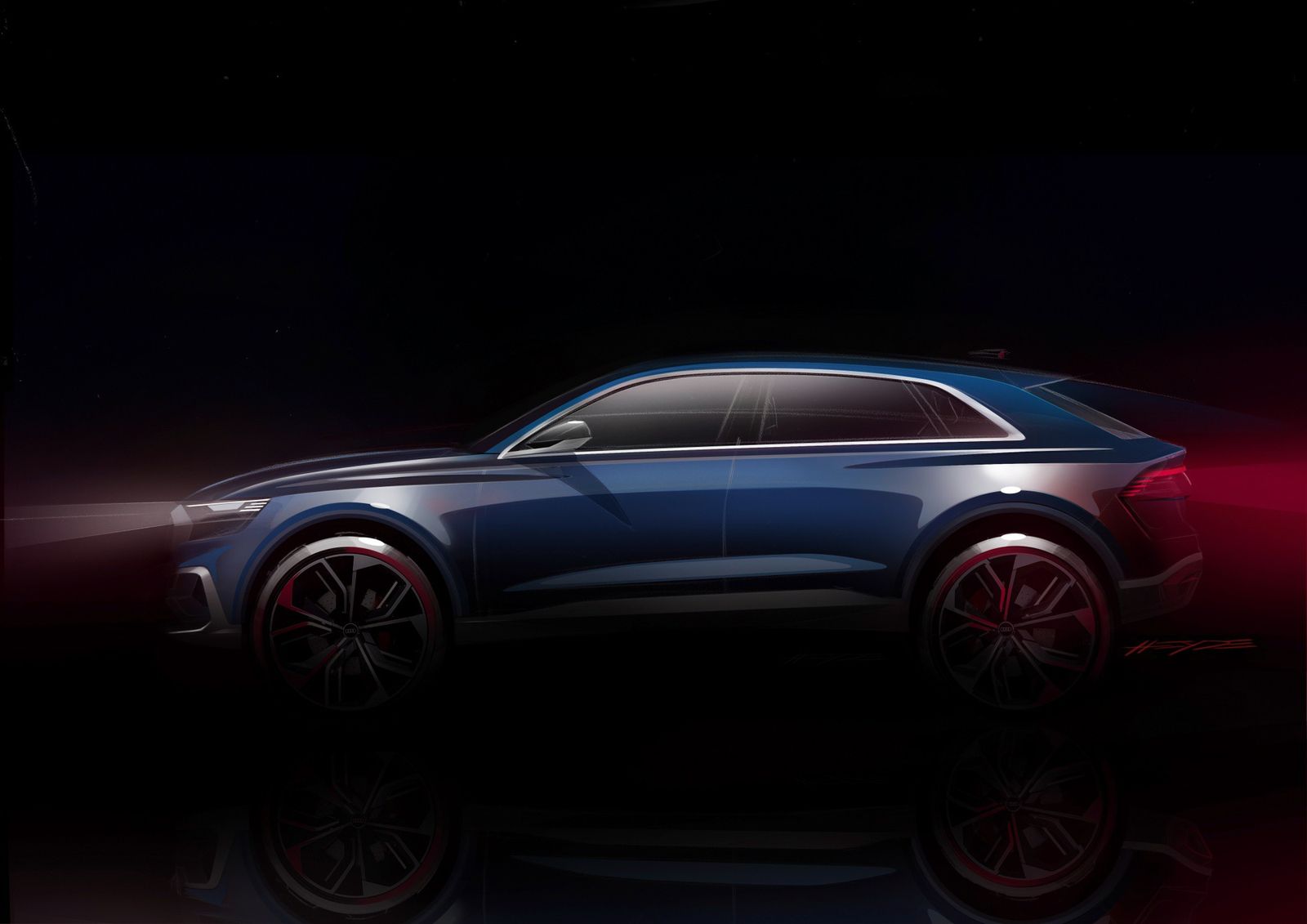 The official sketches show a modern take on Audi's design language, with the Q8 sporting a massive trapezoidal grille, sleek LED headlights, aggressive front bumper, and a sporty profile. The Q8 e-tron shares the MLB Evo platform with the Audi Q7 and the next-generation A8, so it's expected to feature a similar powertrain lineup.
The "e-tron" moniker seen on the front bumper hints at an all-electric powertrain, which means it could get the same electric motor and batteries as the e-tron quattro concept car, with a range of up to 500 km (311 miles). Audi has already announced it would offer three electric vehicles by 2019: the Q6, A9, and Q8.
Via Motor1.com