Audi RS Q3 for the first time also as Sportback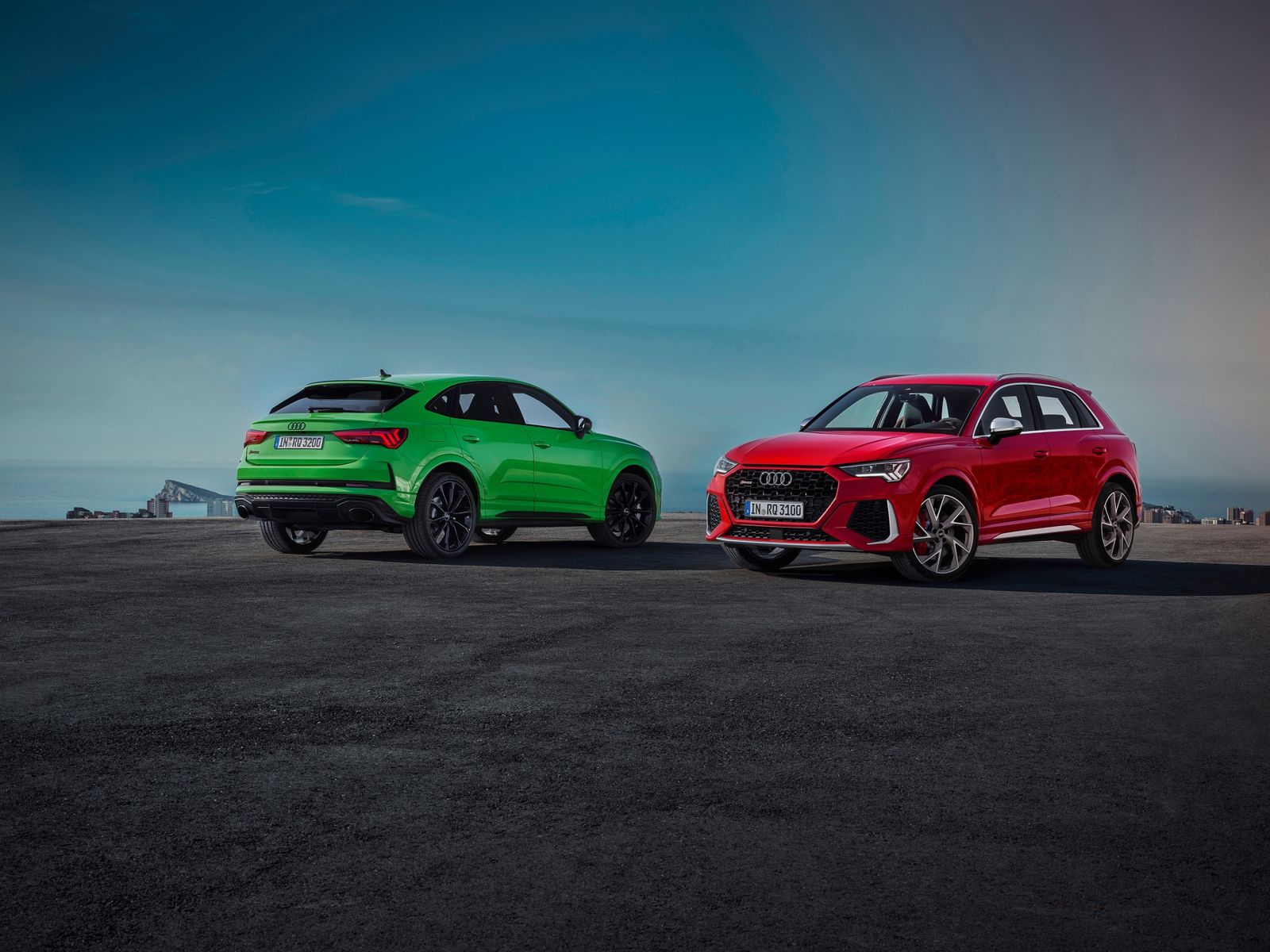 Audi has released the first images of the new small hot SUVs RS Q3 and RS Q3 Sportback.
The RS versions stand out from the crowd by the gloss black grill with three-dimensional honeycomb structure is inset deeper and directly into the RS bumper with its large side air inlets.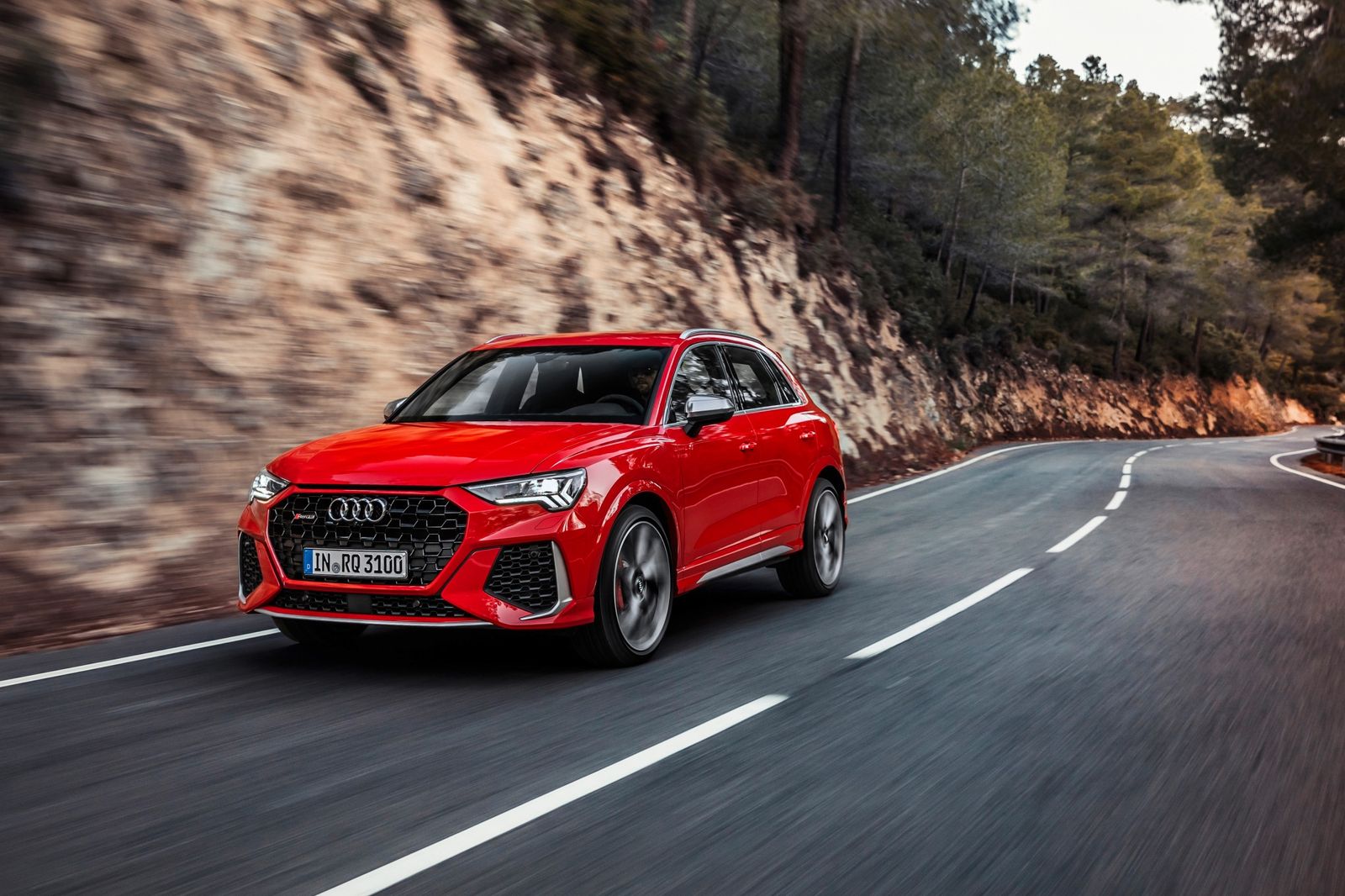 The boomerang-shaped blades in the bumper are designed for the RS Q3. The RS genes are also apparent in the flat slits above the Singleframe radiator grille.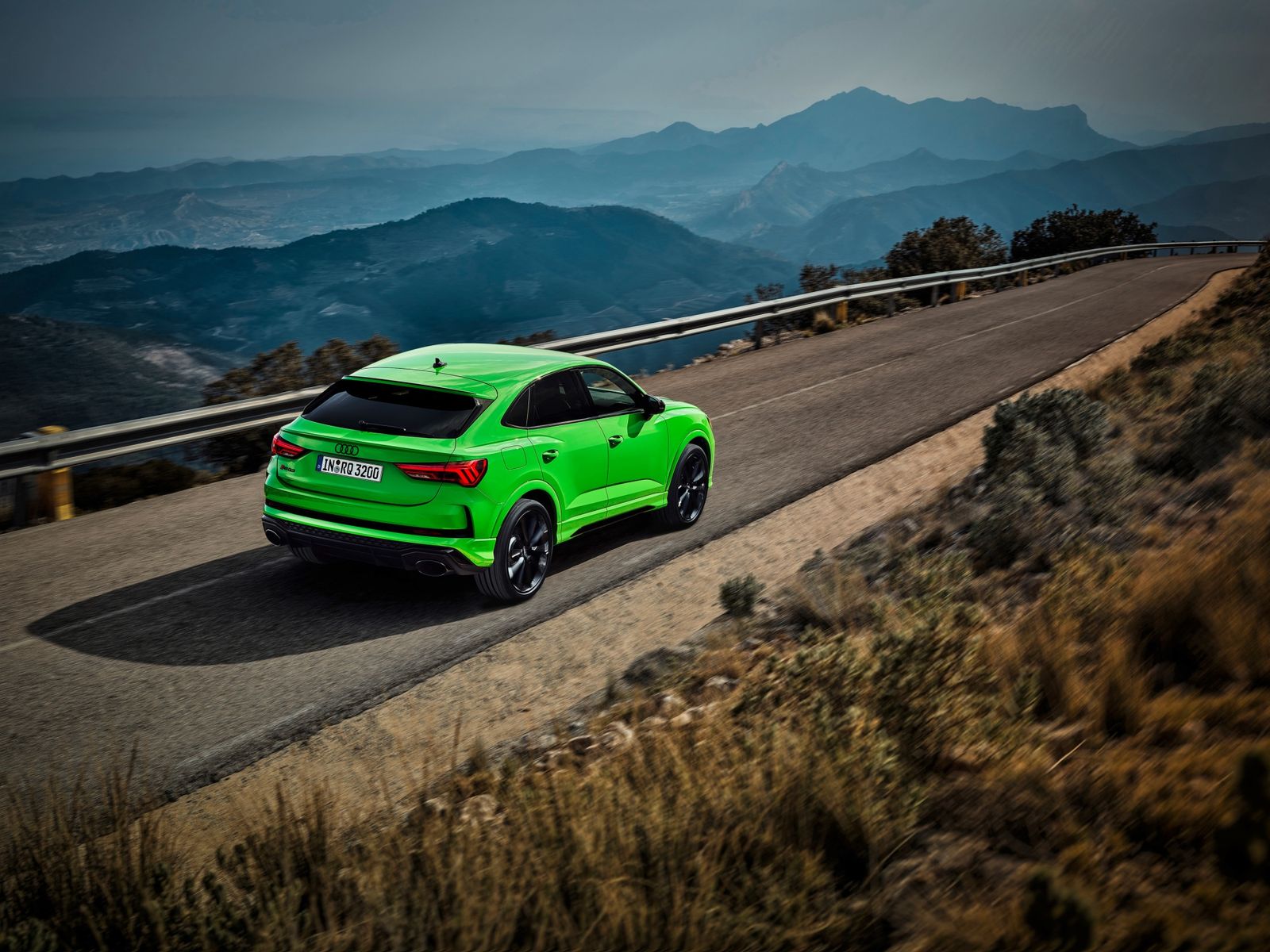 With its downward sloping coupe-like roofline, the RS Q3 Sportback is with a height of 1,557 mm (5.1 ft) 45 mm (1.8 in) lower than the RS Q3. The rising shoulder line on the Sportback is set farther down than on the sister model, lowering the body's optical centre of gravity.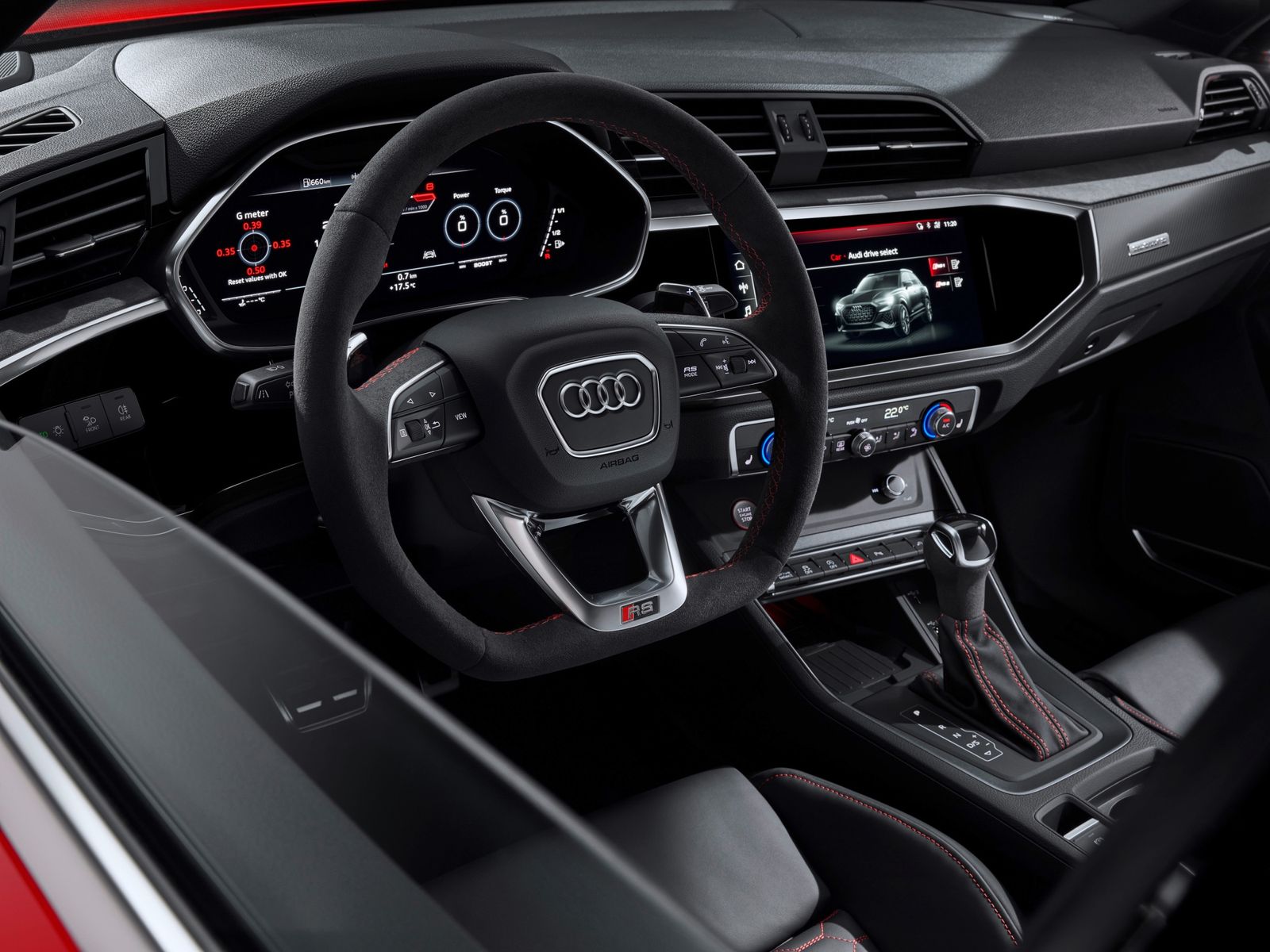 As such, the body appears even more muscular and the wheels larger. Both Audi Sport high-performance sports cars underscore their performance aspiration with pronounced lines over the wheel arches, which have been flared by 10 mm.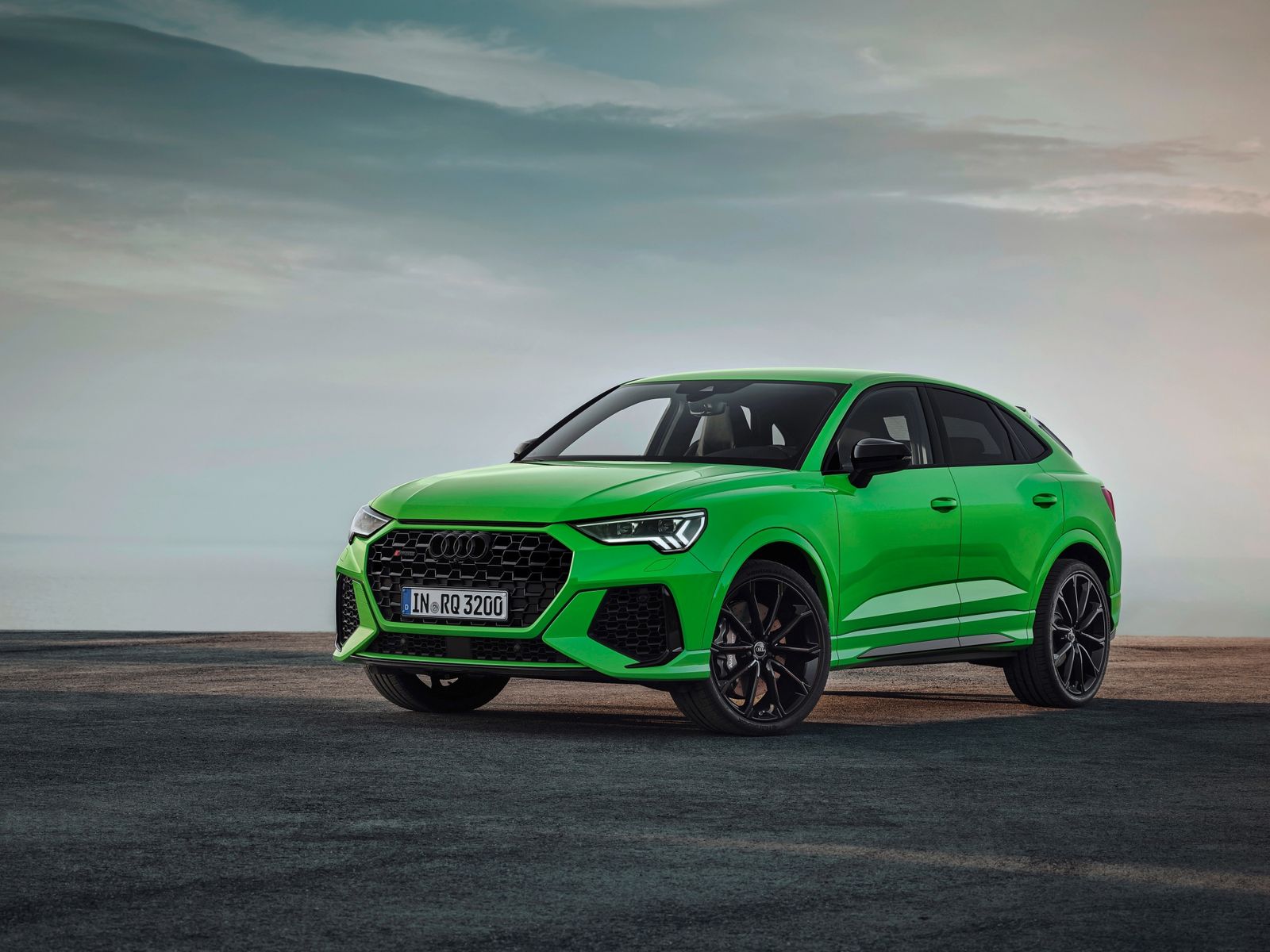 The new generation of the RS Q3 comes for the first time with a dual-branch RS exhaust system with large oval tailpipes on both sides and chrome-coloured trims.
The high-performance SUVs come standard with LED headlights. Matrix LED headlights with dynamic indicators and RS-specific darkened trims are available as an option. The rear lights also feature LED technology.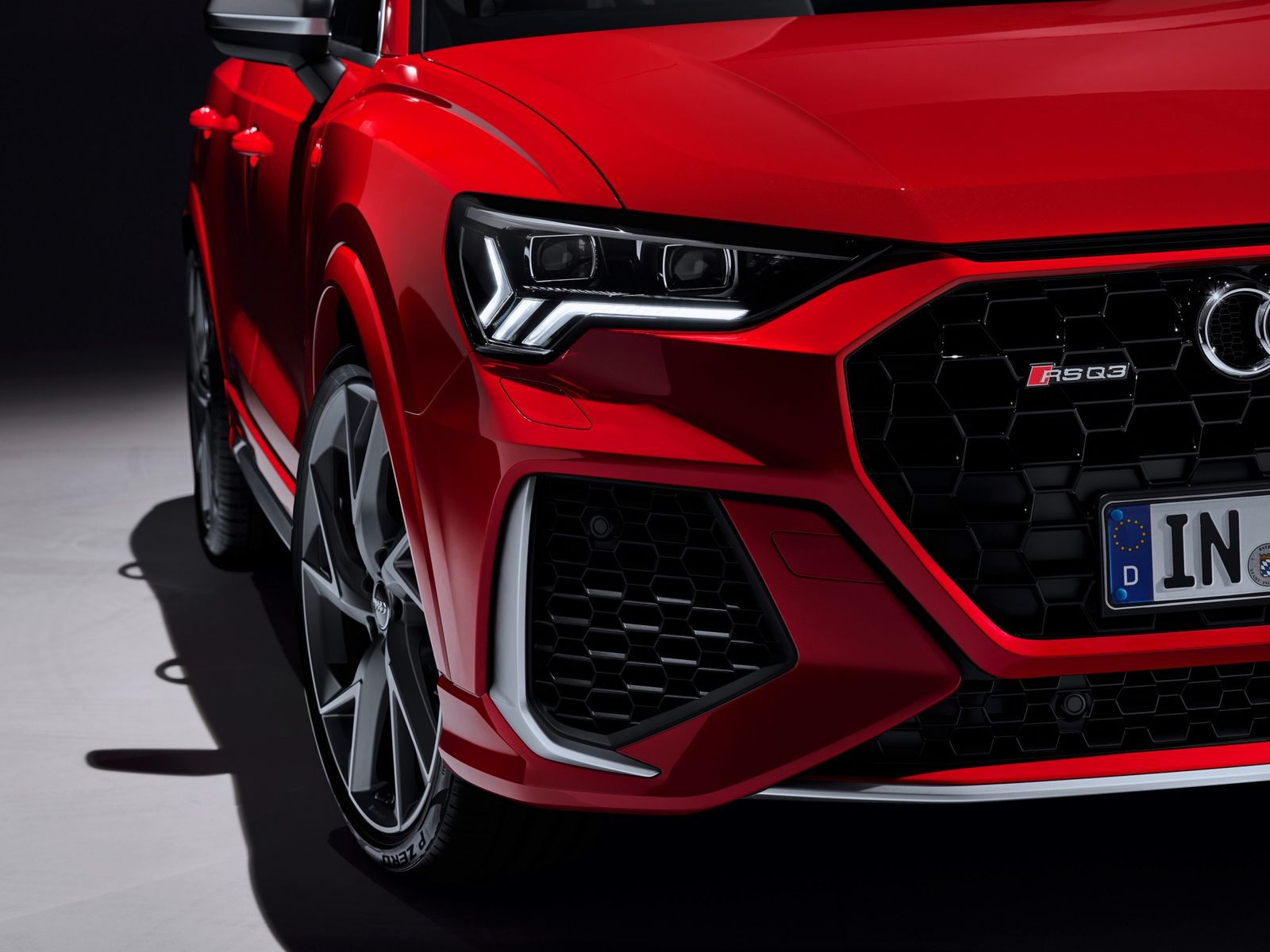 The new RS versions of the Q3 and Q3 Sportback are powered by the 2.5 TFSI engine delivering 400 hp and 480 Nm.
The power from the five-cylinder engine flows via a seven-speed S tronic to the quattro permanent all-wheel drive.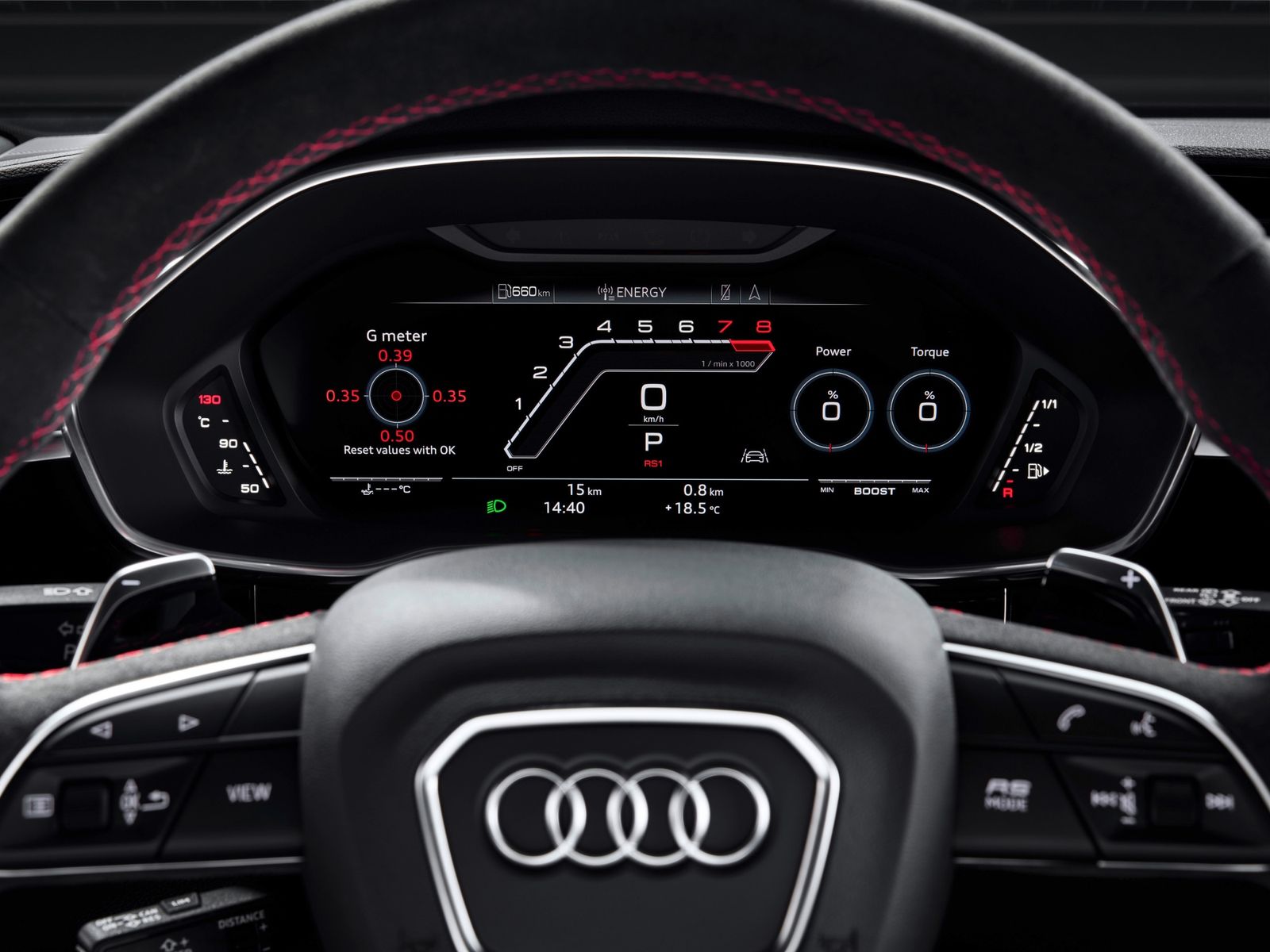 The standard RS sport suspension lowers the body by 10 mm (0.4 in) compared with the Audi Q3 and Q3 Sportback.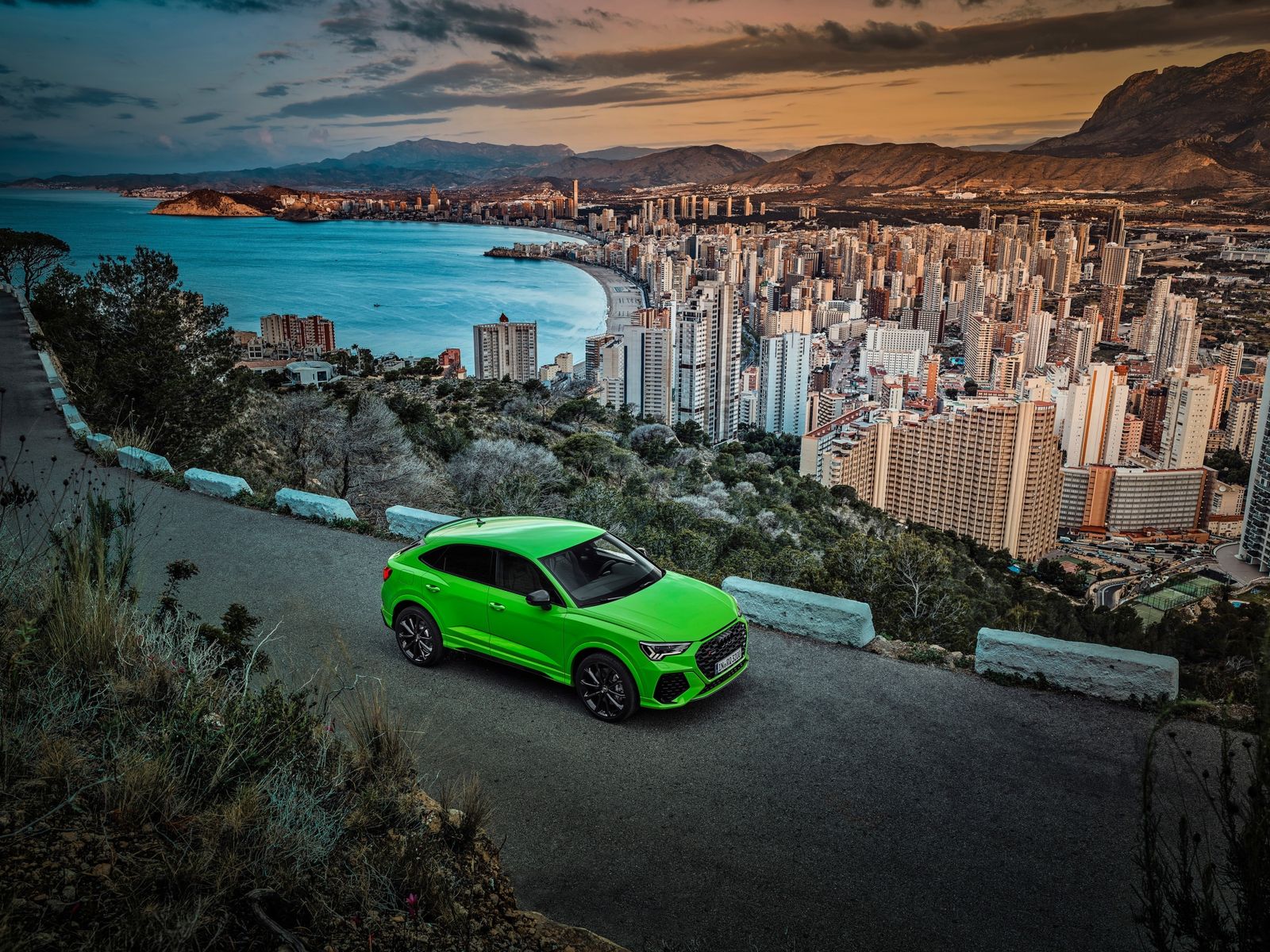 Eight paint colours are available for the new RS Q3 and RS Q3 Sportback, including the RS-specific colours Kyalami green and Nardo grey. Customized paint finishes are available from Audi exclusive.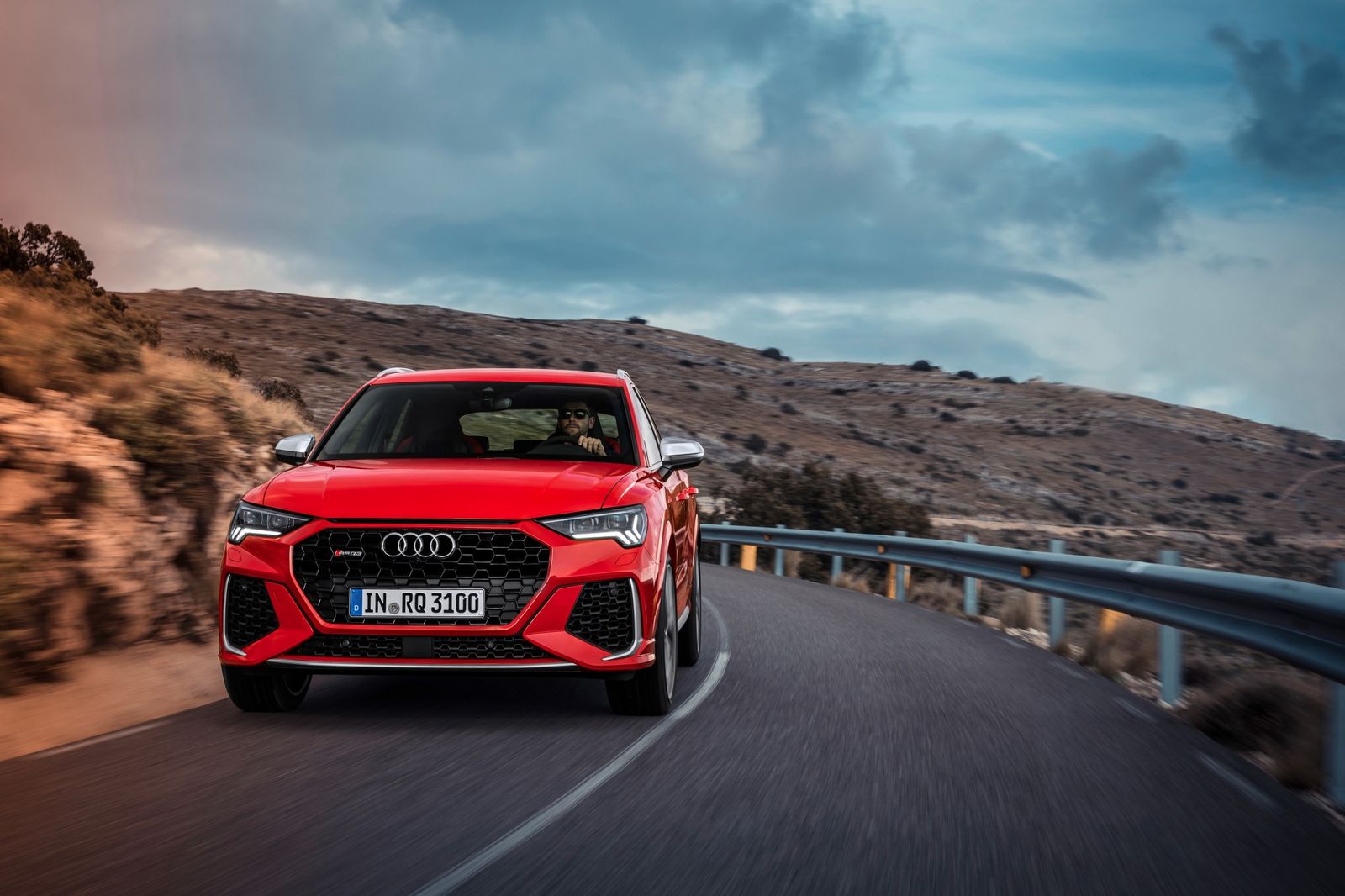 The RS Q3 and RS Q3 Sportback can be ordered starting in October 2019 and will go on sale at dealerships in Germany and other European countries by the end of 2019. Prices for the high-performance SUV begin at 63,500 euros. The SUV coupe starts at 65,000 euros.