Is premium better in a straight line?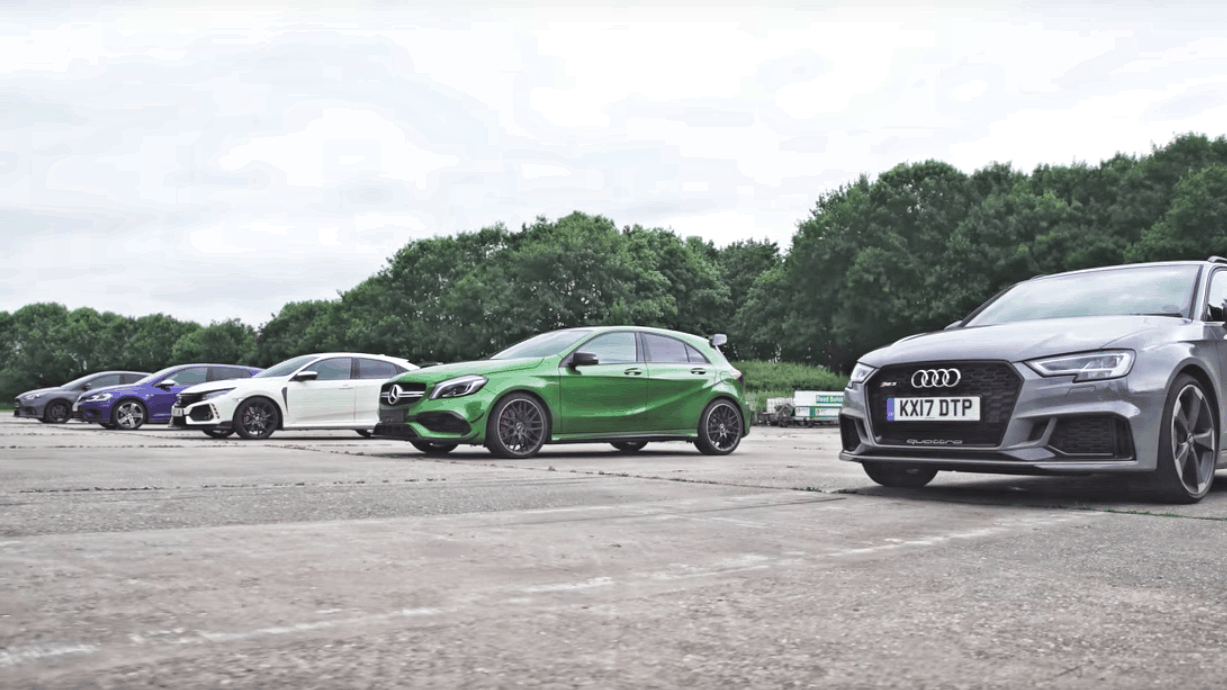 Recent years saw hatchbacks getting loads of power thus turning them into hot hatches. It's a phenomenon seen both in the premium layers of the car world but also in the lower echelons.
However, the good ol' drag race doesn't discriminate so the sharpest sword here is the one that puts the power down the most efficiently.
So let's introduce the drag race lineup: the fancier ones are the Audi RS3 and the Mercedes-AMG A45 – both using automatic gearboxes and launch control, while the cheaper alternatives come in the shape of Honda Civic Type-R, Ford Focus RS, and VW Golf R, all fitted with manual transmissions.
Except the Civic, every other car benefits from the aid of all-wheel drive. Well, this should be an interesting one.
So, is more expensive better than cheaper? Find out below: